LG Electronics - Vingroup mobile talk collapses
Vingroup is unlikely to be able to realise its ambition to take over LG Electronics' smartphone manufacturing business.
Vingroup and LG have been negotiating since January. (Photo: Vietnam Investment Review)
LG Electronics' recent attempt to sell its mobile phone factories to Vingroup has fallen through as the Vietnamese conglomerate's offer was lower than that wanted by the Korean tech company, a high-ranking industry official familiar with the matter said Monday.
"LG had been negotiating with Vingroup to sell its smartphone-manufacturing facilities in Vietnam and Brazil, however, the discussions recently collapsed mostly due to the price difference," the official said.
Due to mounting deficits in recent years, LG put its mobile phone business up for sale to concentrate on other areas such as electric vehicle (EV) components. Following the LG announcement, Vingroup was mentioned as the "right bidder" in possibly striking a deal, as the largest listed firm in Vietnam has been seeking to expand into high-tech industries, according to Korea Times.
Last month, the Asian media was in a huge stir over the rumored take-over deal between Vingroup and LG Electronics, the fourth biggest "chaebol" in South Korea. Accordingly, Vingroup has emerged as the most potential bidder to acquire LG Electronics' smartphone production line as an important milestone for the Vietnamese group to penetrate the US.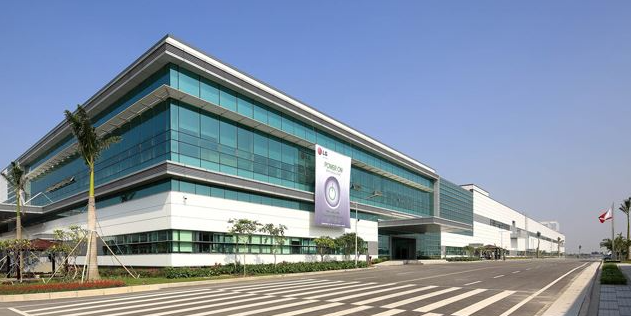 LG Electronics' factory in Haiphong, Vietnam. (Photo courtesy of LG Electronics)
LG reportedly aims to withdraw from the smartphone business due to difficulties, with intentions announced around a month after CEO Kwon Bong-Seok said there would be a significant change in operations. The mobile communications business has witnessed losses of around $4.5 billion since 2015.
If the negotiation process is successful, Vingroup could take advantage of LG Electronics' reputation, innovation, and sales network. However, with the two sides unable to agree on a mutually acceptable valuation, LG will move on to find another buyer. Also, the company's smartphone production lines in Vietnam and Brazil can be realigned to manufacture home appliances, noted an official from LG Electronics. He also added there would be no more negotiations with Vingroup, and LG would seek a new buyer, according to Vietnam Investment Review.
The official said there would be no more negotiations with Vingroup, and LG would seek a new buyer. However, LG Electronics has not abandoned its plan to sell off the plants while keeping hold of its intellectual property in mobile technology and product design. To minimize the impact caused by organizational restructuring, employees working for its smartphone unit will be reallocated to other departments, the official noted. With regard to the issue, an LG Electronics representative reiterated that the company "is leaving all possibilities open for the mobile business."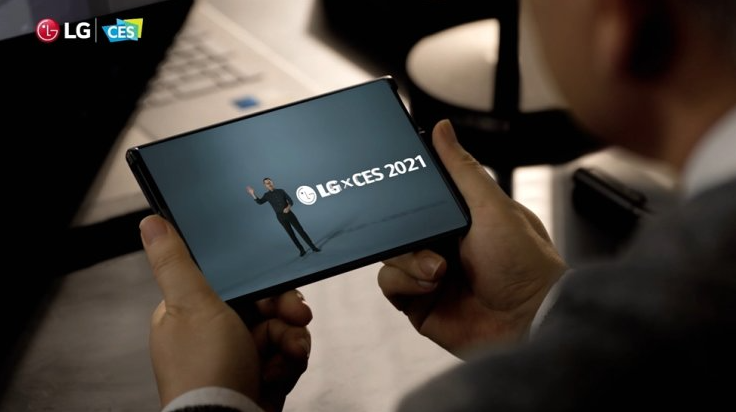 LG Electronics' new smartphone with a rollable display is introduced during a press conference at the CES 2021, Jan. 11. (Photo courtesy of LG Electronics)
According to Vietnam Insider, LG Electronics began signaling its intention to withdraw from the mobile phone business a month ago after CEO Kwon Bong-seok said there would be a significant change in operations. The company also reportedly scrapped its plan to release a "rollable" smartphone, which the company introduced at the latest Consumer Electronics Show in January.
A local media outlet reported that LG had apparently told its parts suppliers ― including Chinese display maker BOE ― to put the development of the rollable smartphone project on hold. The company originally planned to attract consumers' attention with the rollable phone that can go from a smartphone to a small-sized tablet within seconds.
Regarding this device, the representative added "there's nothing to comment about on the issue." LG Electronics has made repeated efforts to revive the money-losing business by reorganizing its product lineups, rapidly increasing outsourcing, and releasing smartphones with different form factors. While the company has been struggling with its smartphone business, LG has been gradually expanding its presence in emerging sectors such as EV and vehicle component categories. Last December, the company announced the establishment of a joint venture with automotive parts maker Magna International to manufacture electric motors.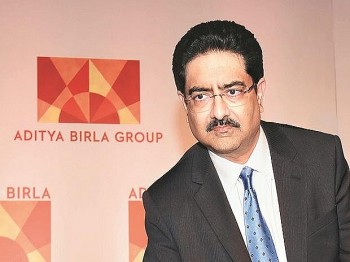 World
India is becoming more famous with many wealthy business billionaires, and the cumulative wealth of India's richest saw a rise of 50 percent in the year two of the pandemic, according to Forbes magazine. Take a look at these richest Indian billionaires in Asia and their huge net worth.