Panicked Workers Flee Factory After Colleague Tests Positive
Failure to follow quarantine measures puts Binh Duong province at risk.
(Video: Tien Phong)
Hundreds of workers at a Taiwanese-run firm in the southern province of Binh Duong knocked down the factory gate and escaped in desperation Saturday afternoon upon hearing a colleague tested positive for Covid-19.
The infected employee at Ampacs International Company, Bau Bang Industrial Park, reportedly had close contact with her parents whose test results on local screening came out positive on July 11. Her rapid Covid test on the same day showed she had also contracted the virus.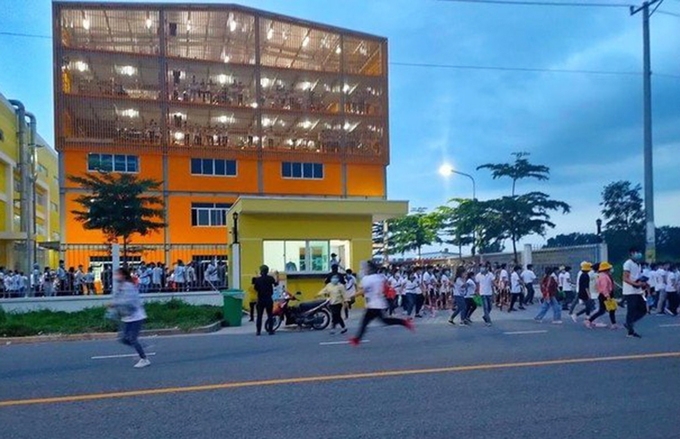 Workers of Taiwanese Ampacs International Company run out of its factory in Binh Duong Province after hearing about a coronavirus positive case, July 10, 2021. Photo: VNE
Local authorities ordered the company to close the factory to test all workers. The request caused panic among the factory workers, prompting hundreds to rush out, knock down the gate in desperation to flee.
As reported by Tien Phong, the health sector of Bau Bang district had called on the escapees to return and collected samples of all workers for testing. Over 600 workers with direct or indirect contact with the patient will stay at the factory until their test results came out. Local officials are working with Ampacs managers to provide meals and accommodation for these suspected patients.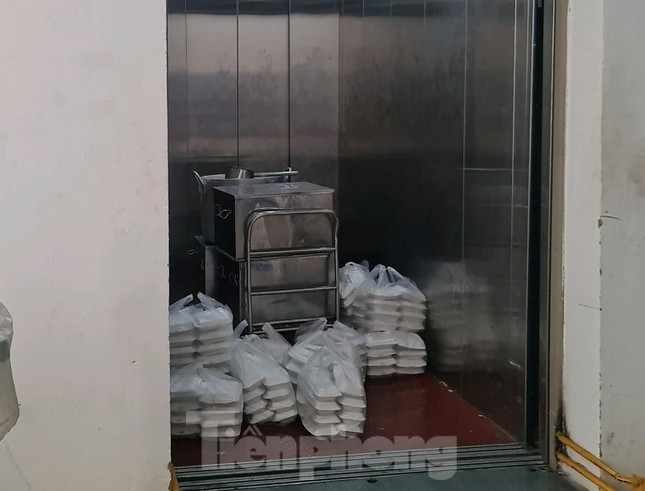 The suspected patients are given proper meals and accommodation at the factory. Photo: Tien Phong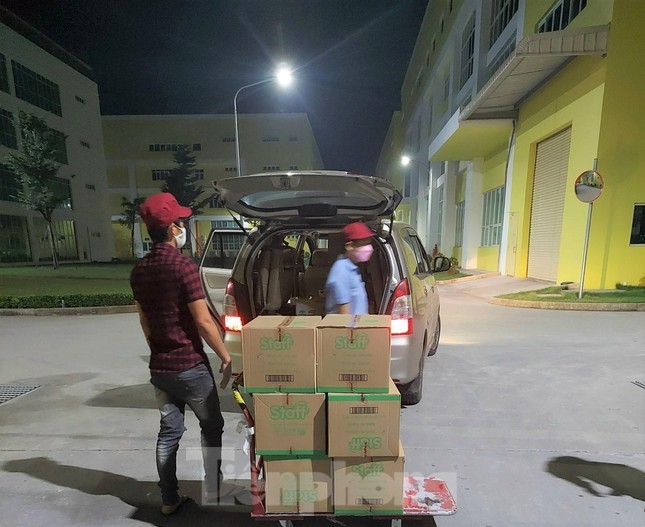 Photo: Tien Phong
Ampacs International Company confirmed on July 11 morning that its operation has returned to normalcy.
Binh Duong provincial authorities have called on workers to remain calm and not let another incident happen. Failure to follow anti-pandemic protocols will violate the laws and create dire consequences for the community, they said.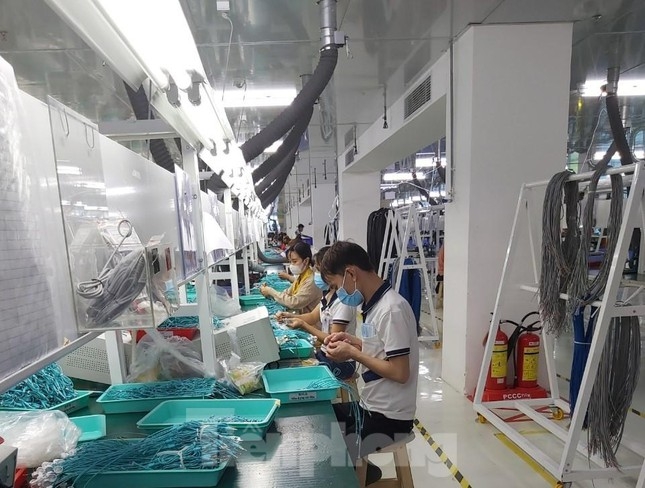 Workers resume their work on July 11 morning. Photo: Tien Phong
Photo: Tien Phong
The Ampacs International Company is a Taiwanese venture that makes phone headsets. The company has about 5,900 workers.
Binh Duong is a major industrial hub home to 29 industrial parks and 17 industrial complexes, totaling 1.2 million employees. In the ongoing Covid-19 wave, the province has recorded 1,305 infections and two deaths, with some companies suspending operations after recording infections.
Many areas in Binh Duong have been placed under lockdowns or social distancing measures.