Gorgeous scene in Northern Vietnam's largest peach blossom- growing hub
One week prior to the Lunar New Year (or Tet) festival, Nhat Tan Ward (Tay Ho District) puts on a romantic outfit with thousands of peach blossom trees blooming early.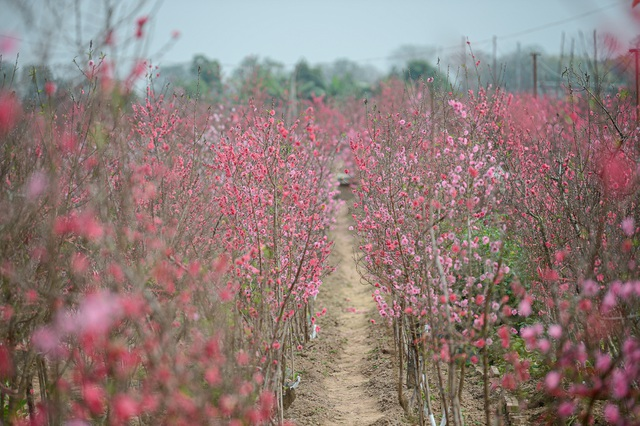 Photo: Dan Tri
Although it is more than one week until the Lunar New Year holiday, peach blossom gardens in Nhat Tan have begun to bloom, dying a whole region pink hue, according to Dan Tri.
Some garden owners said that even though the peach trees bloom early, ones with beautiful shapes and many buds are still preferred by many customers.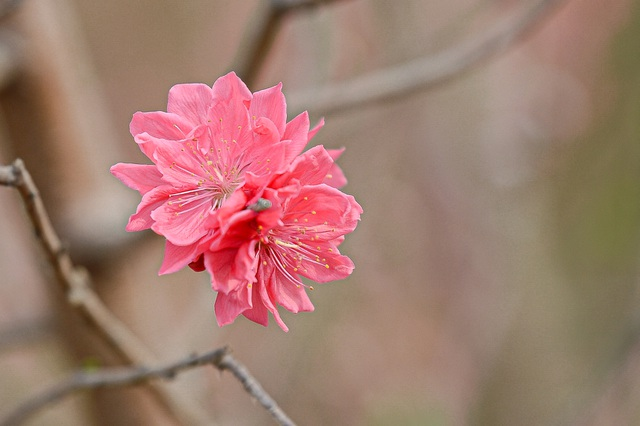 Photo: Dan Tri
Brilliant peach blossoms with five petals signal the upcoming spring.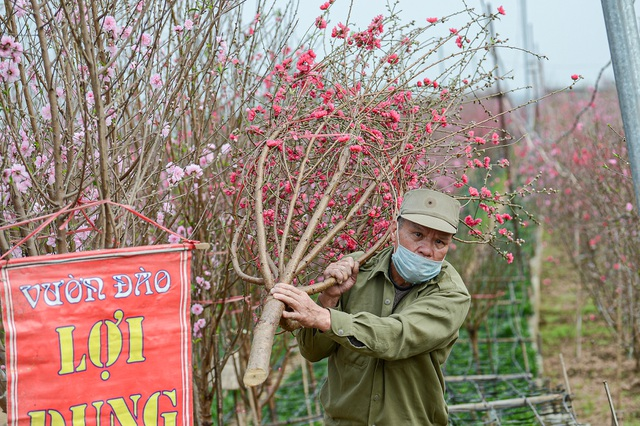 Photo: Dan Tri
A farmer is carrying a peach tree.
Photo: Dan Tri
Peach blossom branches that bloom early will be sold at the flower markets of Quang Ba and Hang Luoc.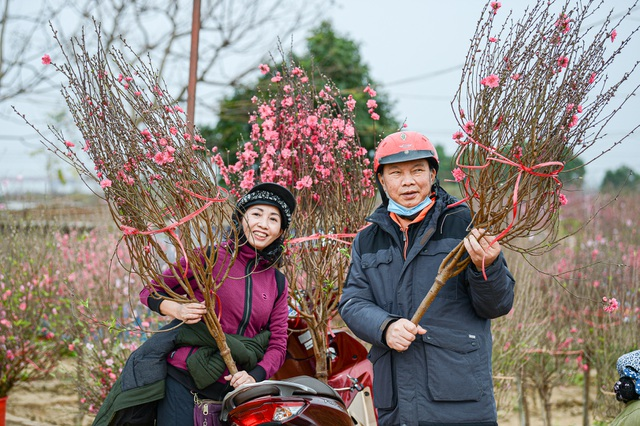 Photo: Dan Tri
A small-sized peach blossom branch is priced at VND 80,000 –VND 100,000 (US$ 3.47- US$ 4.34); meanwhile, a medium-sized branch costs VND 250,000 –VND 300,000 (US$ 10.85- US$ 13) and big-sized one is VND 2- 4 million (US$ 86.8- US$ 173.6).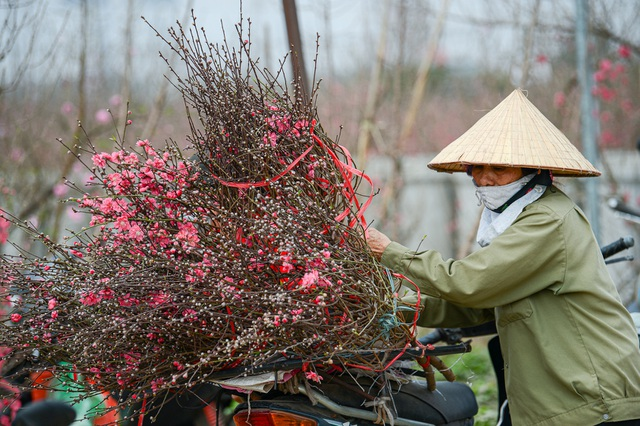 Photo: Dan Tri
"Several peach blossom gardens in Nhat Tan have started to bloom. The market this year also has some changes compared to previous years due to the Covid-19 pandemic", said Tran Ngoc Dung (from Tay Ho, Hanoi), a small trader specializing in buying peach blossoms from gardens and sell to Quang Ba and Hang Luoc markets.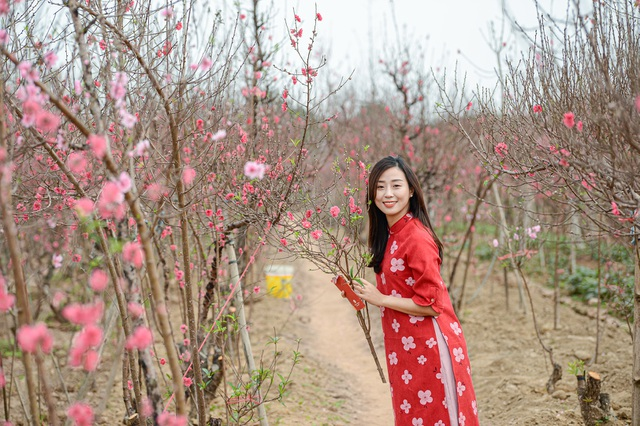 Photo: Dan Tri
The garden owners earn additional money from letting visitors check-in.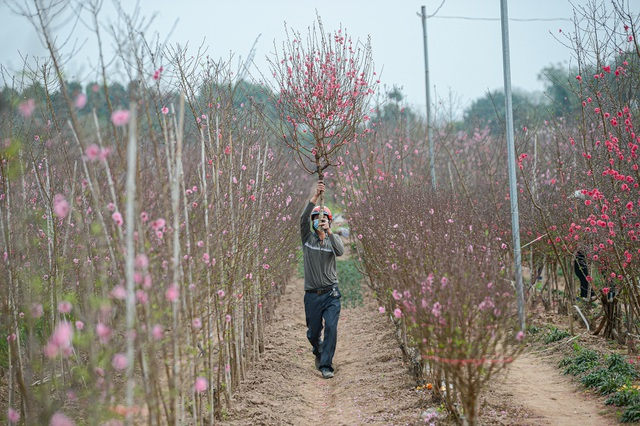 Photo: Dan Tri
Mr. Ngoc, who owns more than 200 peach blossom plants said "In the past few days, the warm weather made peach blossoms bloom earlier than expected. Besides, the number of customers purchasing flowers has also declined. We have encountered many difficulties".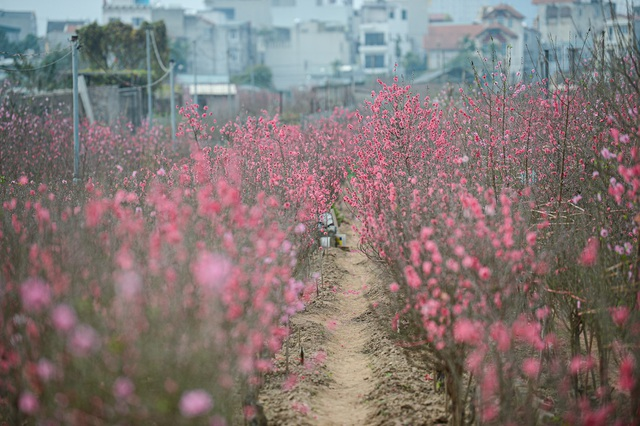 Photo: Dan Tri
Though farmers in Nhat Tan possess professional skills in cultivating peach blossoms, it depends much on the weather condition.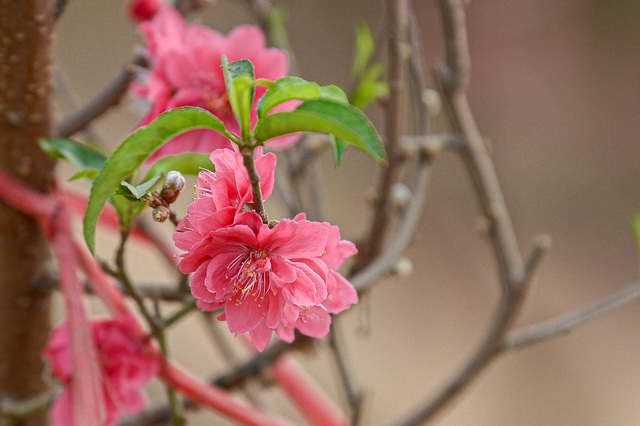 Photo: Dan Tri
Peach blossoms represent luck and prosperity for a New Year.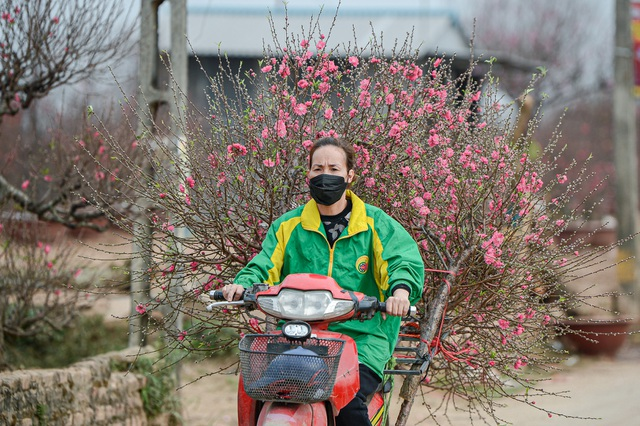 Photo: Dan Tri
Nhat Tan has long been famous as a long-standing peach blossom hub in Hanoi. In 2006, the local peach growers were granted trademark protection for their peach trees.
Like yellow apricot blossoms in the South, peach blossoms is a symbol of Tet in the North. Most people adorn their houses with flowers to welcome a New Year.