Peach flowers turns Northern Vietnam mountain a pink carpet
The captivating shades of pales and cerise pink of forest peaches in Mau Son mountain, Lang Son province, turn the over-1,000-height mountain into such dreamy carpet each time spring approaches in the heart of nature lovers. 
Peach blossom is the iconic flower of the spring. If Hanoi is famous for Nhat Tan peach flower garden, the Northwestern mountains remind nature lovers much of Mau Son peach flowers. Mau Son peach trees is quie diverse in species, including those for fruits, flowers, Japanese cherry blossom, especially there is the bell-shaped peach flowers that draw countless attention. (Photo: Du lich Viet Nam)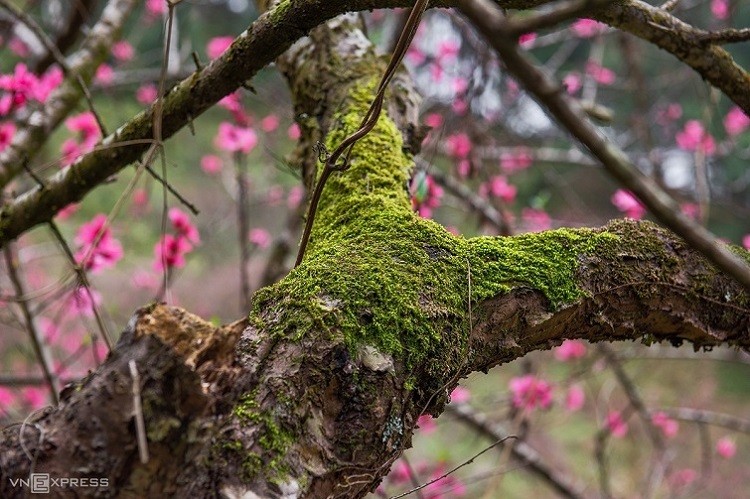 Trunks of older peach trees are usually covered in moss that can measure up to seven meters high. Old trees can also be easily identified with a wide root. (Photo: Vnexpress/ Bui Vinh Thuan)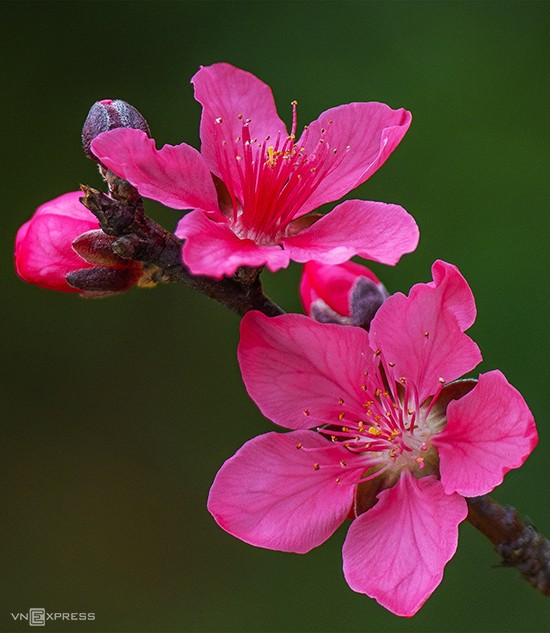 Mau Son forest peaches have five large petals, which boast two colors, an intense magenta and a cooler, pale pink.
After the flowering period, the blossoms are replaced by fresh, tender foliage in preparation for fruiting which occurs every year around May-June. (Photo: Vnexpress/ Bui Vinh Thuan)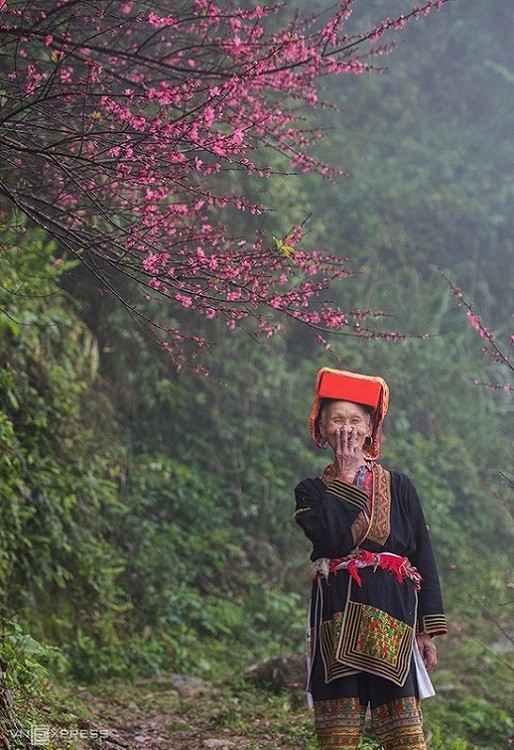 The "pinky" mountain is a sheer inspiration for photo hunters every spring. On the photo is an ethnic Yao woman who is all smiley, approachable to strange visitors. The Yao make up 90 percent of the regional population. They wear colorful, patterned traditional ethnic garb and earn their livelihood mostly from crops and livestock. (Photo: Vnexpress/ Bui Vinh Thuan)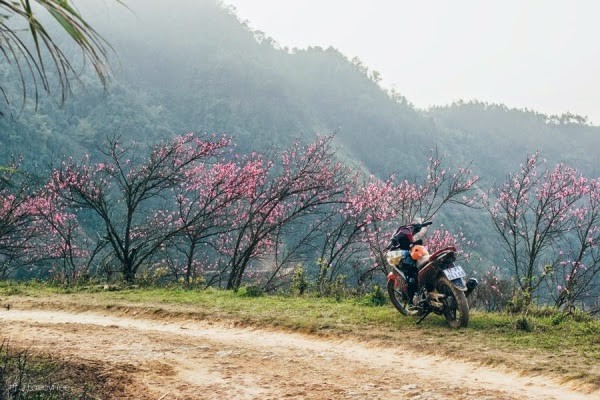 The place is also a household name for travel addicts who wish to immerse into the magnificent of Mother Nature (Photo: PYS travel)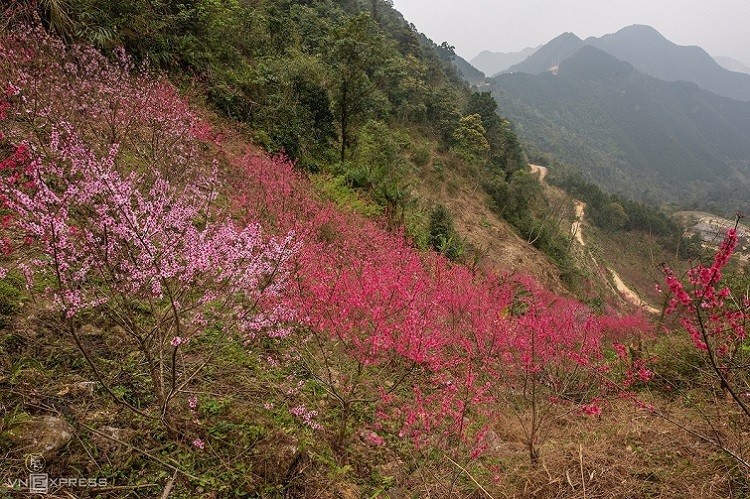 The flower carpet turns on a dreamy mode for the area, ushering in a prosperous new year. (Photo: Vnexpress/ Bui Vinh Thuan)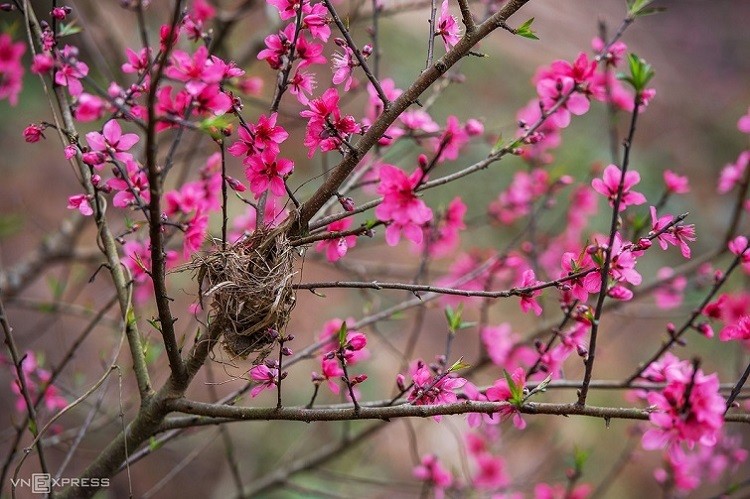 A bird's nest nestles in a forest peach tree.
Ancient forest peach trees are becoming increasingly rare in the place. To check this loss, the Cong Son village administration has adopted a policy of conserving this species. Be mindful that visitors are prohibited from picking flowers or breaking twigs and branches. (Photo: Vnexpress/ Bui Vinh Thuan)
Scarlet flowers colors the dreamy Hue

In full bloom and scatter the whole town, red cotton tree flowers complement ancient Hue's majestic beauty, drawing countless attention from nature lovers.
Con Dao Island flowers in full bloom

Used to be known as the "hell on earth" during wartime, Con Dao has now turned into an attractive tourism destination with idyllic sea wate, ...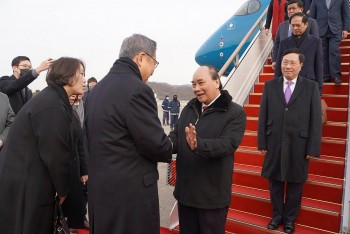 National
Vietnam News Today (Dec. 5): Additional 204 Covid-19 cases recorded on December 4; State President warmly welcomed in Seoul on RoK visit; Vietnam, Venezuela boast potential for fishery cooperation; Northerners feel chill as cold wave intensifies.