People return to Hochiminh City after over a month stuck in Quang Ninh due to Covid-19
On March 3, Van Don International Airport reopened. Many people came here to catch flights back to Ho Chi Minh City after more than a month stuck in Quang Ninh due to the latest Covid-19 outbreak.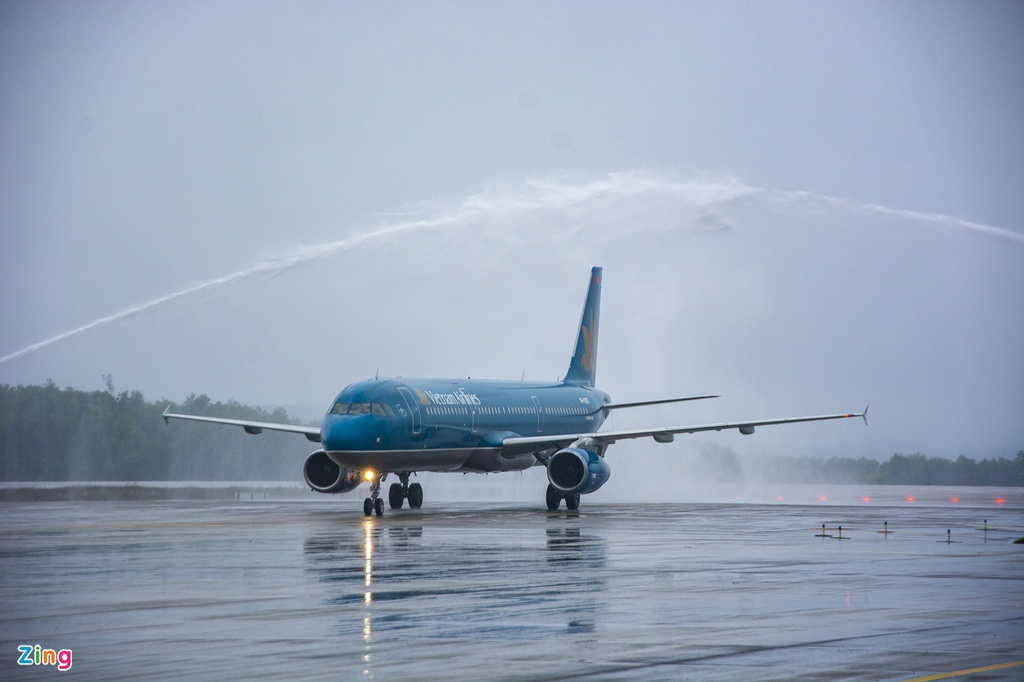 Photo: Zing News
On the afternoon of March 3, the first flight of Vietnam Airlines in 2021 landed at Van Don International Airport. Previously, this airline halted the operation of the route to Quang Ninh due to the latest Covid-19 outbreak at Van Don Airport.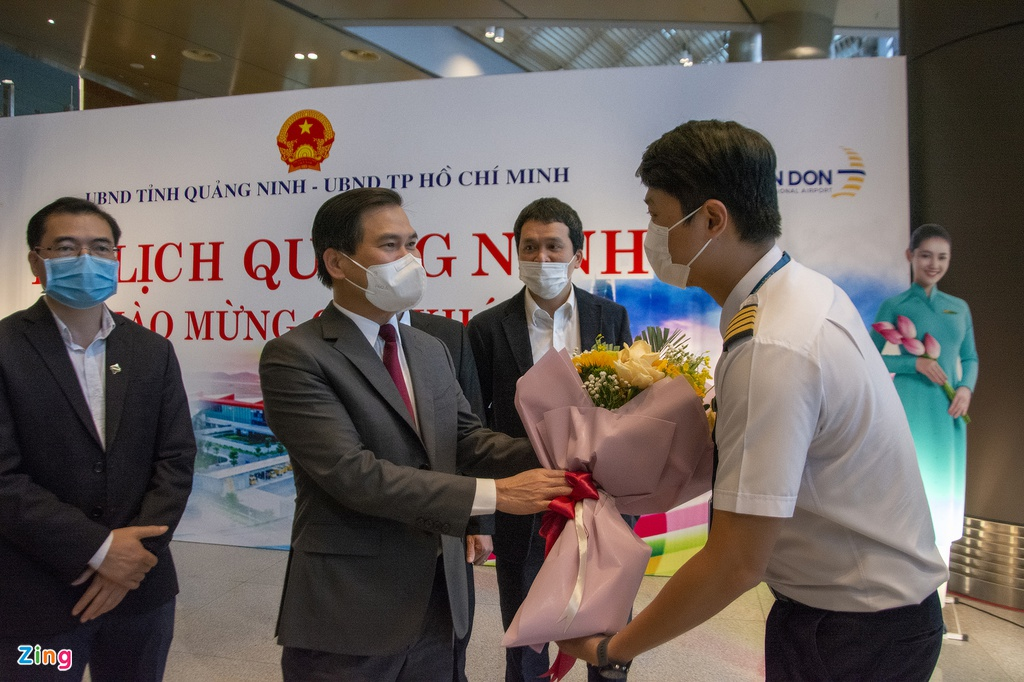 Photo: Zing News
Mr. Bui Van Khanh, Vice Chairman of Quang Ninh Provincial People's Committee, congratulated Vietnam Airlines' flight crew.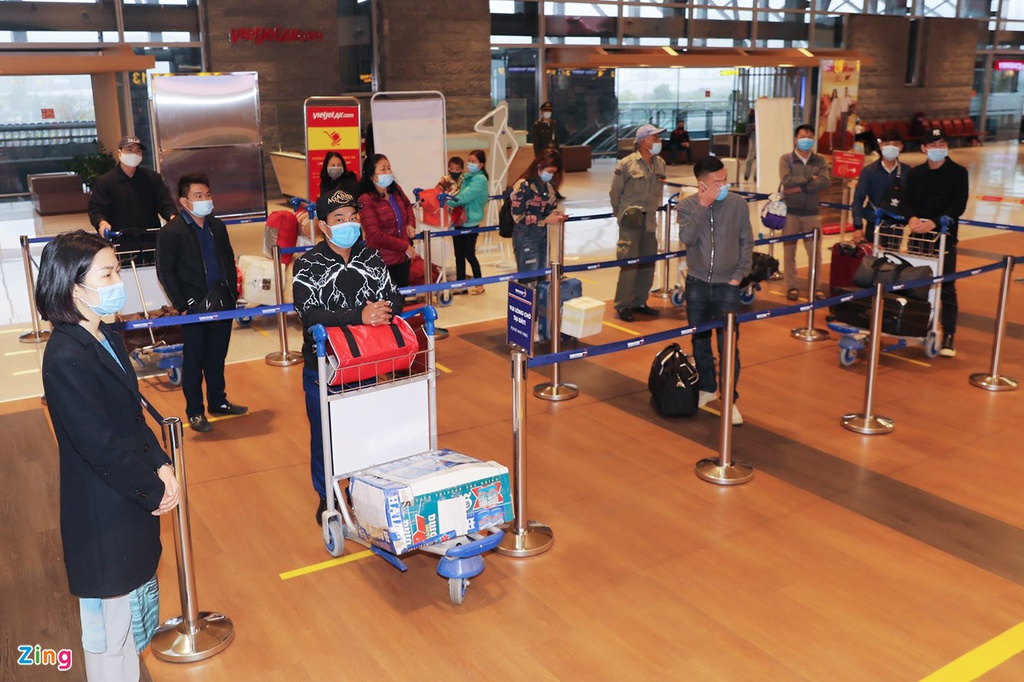 Photo: Zing News
At the check-in area, passengers maintain a safe distance of 1 meter from each other and wear face masks. These are mostly people stranded in Ho Chi Minh City and Quang Ninh when Van Don Airport was forced to shut down to prevent the Covid-19 spread.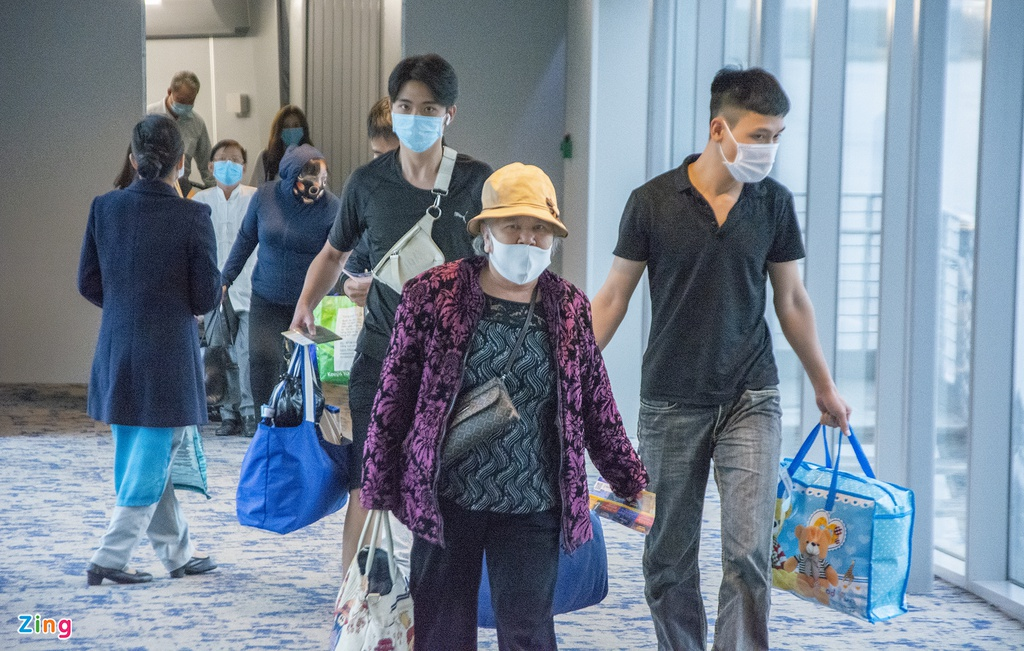 Photo: Zing News
At the end of December 2020, an outbreak of Covid-19 with more than 20 cases of infections was detected in Van Don Airport. More than 300 employees working at the airport were forced to be under quarantine on the spot.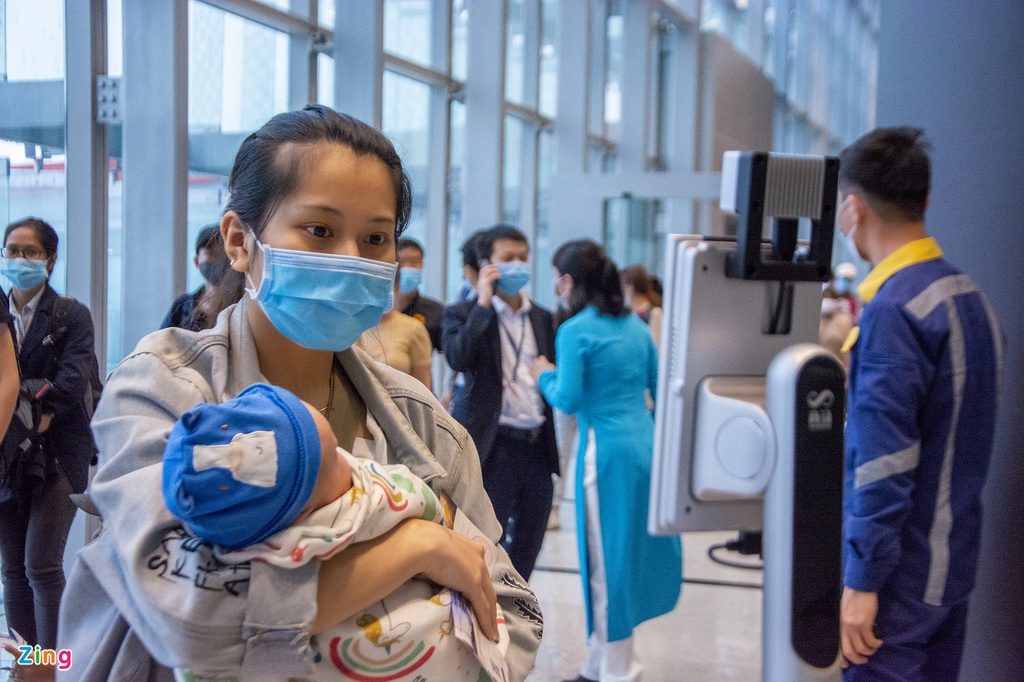 Photo: Zing News
The woman in the above photo said she was trapped in Quang Ninh before the Lunar New Year (Tet) Holiday. When hearing that the airport was permitted to be reoperated, she took her child coming back to Ho Chi Minh City with her family.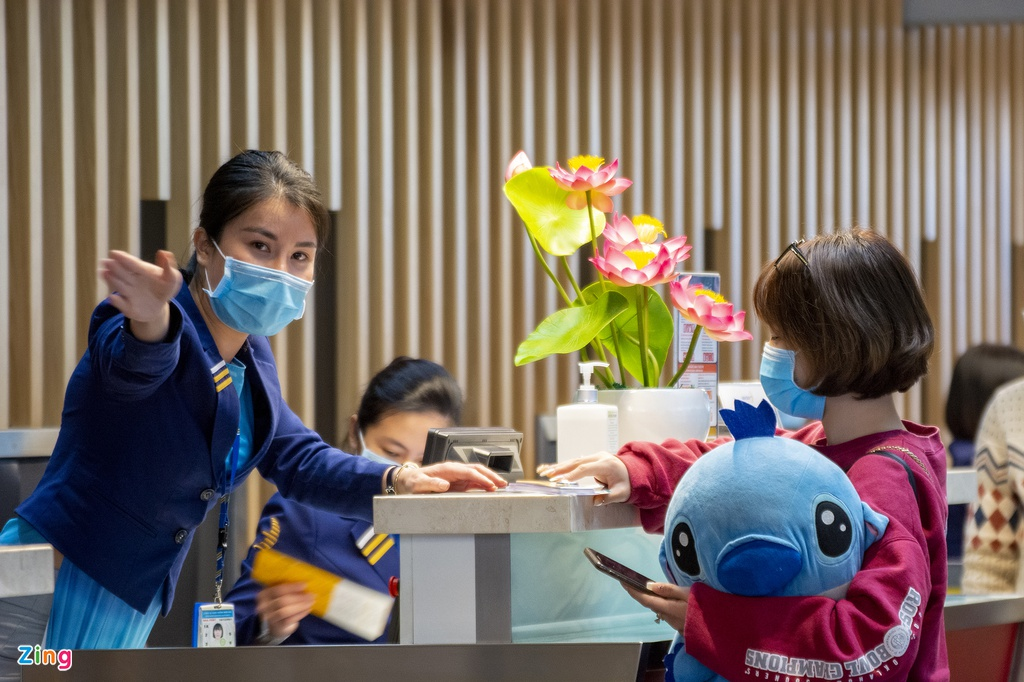 Photo: Zing News
Many students in Quang Ninh also came back to schools on the first day when the airport reopened. "I don't think I would have such a long Tet holiday. Now I just look forward to quickly returning to school to catch up with the schedule", Nguyen Le Hong Ngoc, from Cam Pha City was quoted by Zing News as saying.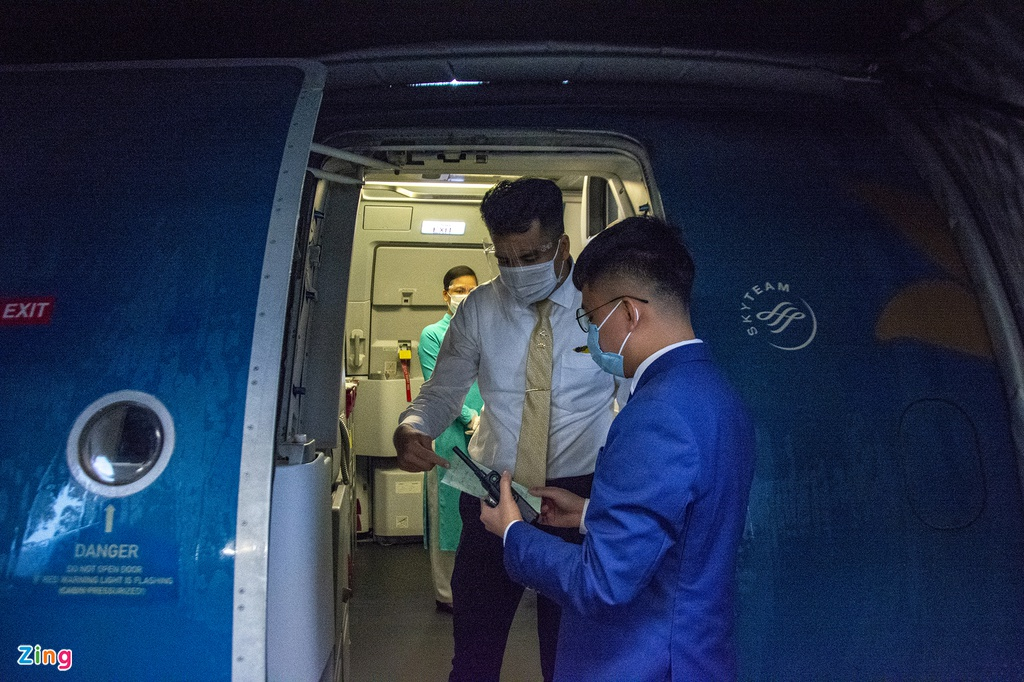 Photo: Zing News
Flights to Van Don Airport must carry out epidemic prevention measures in accordance with the Health Ministry's regulations. Mr.Pham Ngoc Sau, director of the Van Don airport, said that it has taken anti-epidemic measures at the highest level.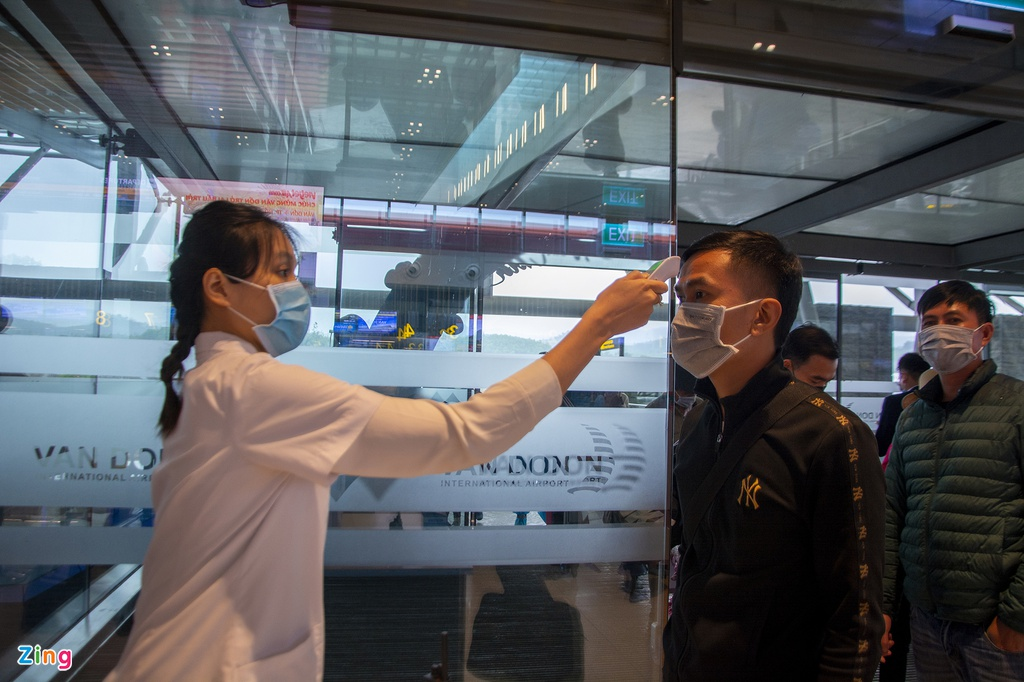 Photo: Zing News
Passengers have their body temperatures checked before boarding the plane.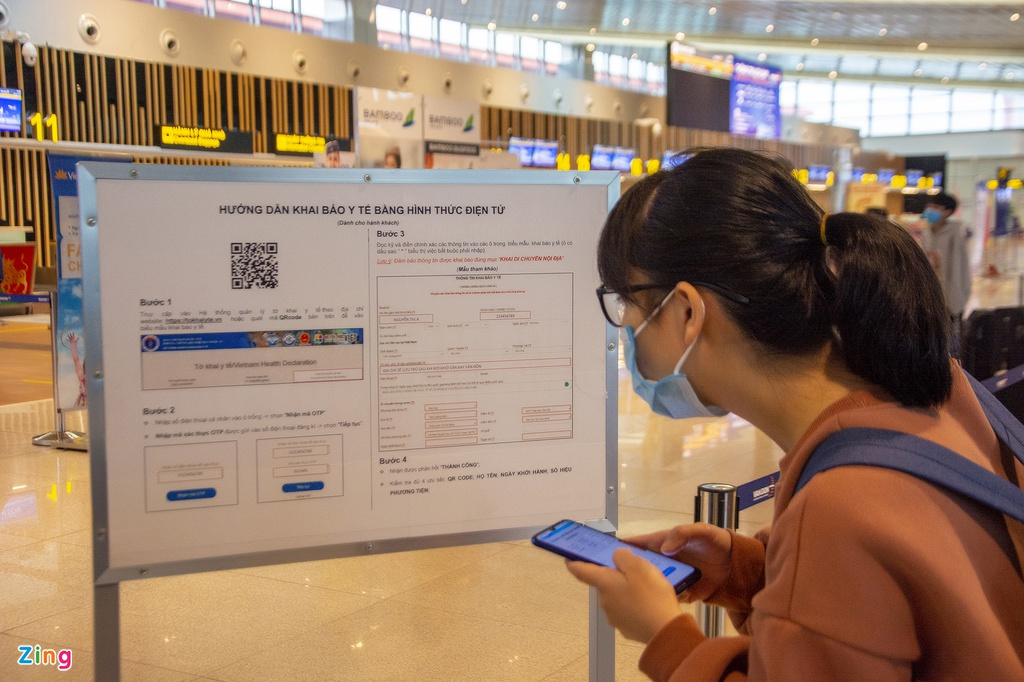 Photo: Zing News
Passengers leaving Quang Ninh province must make online medical declarations.
Van Don Airport set up boards instructing making online medical declarations at the check-in areas.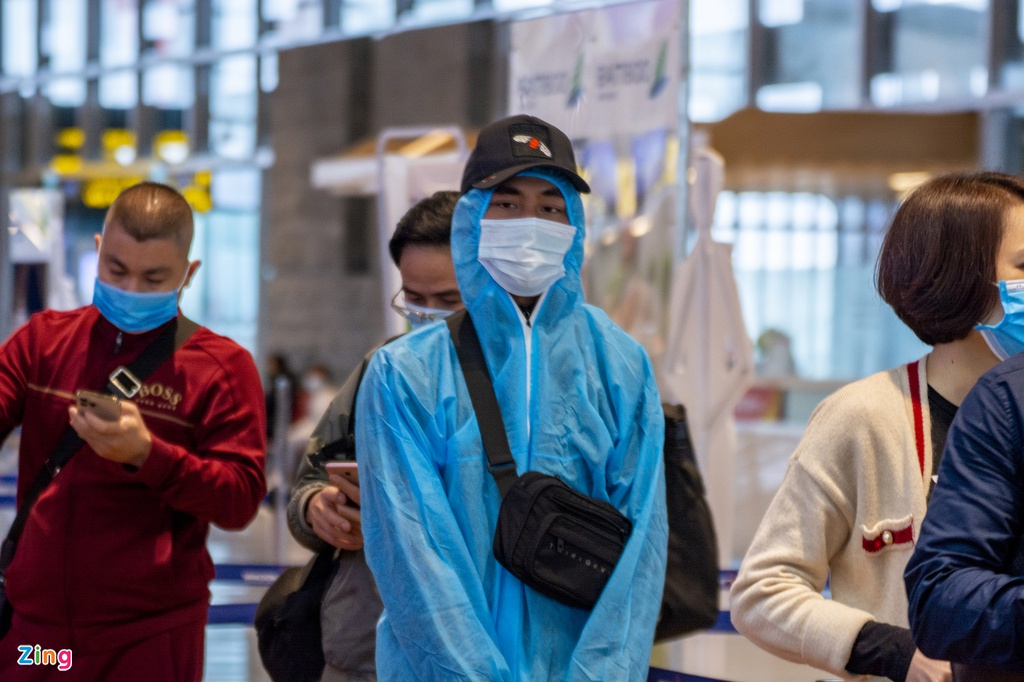 Photo: Zing News
A passenger in protective gear.
Photo: Zing News
Automatic temperature measuring devices are placed at the airport's entrances. After passengers board on the planes, Van Don Airport disinfects the station and cleans locations with high-risk of infection such as handles and doors.
Talking to Zing News, Mr. Nguyen Van Thinh, Director of Vietnam Airlines in the Northern region, said that from March 3 to March 17, the airline conducts one round-trip flight per week to Quang Ninh, and then will raise to three flights. Based on the disease situation, the airline mulls resuming other routes. Now, Quang Ninh - Da Nang route is under consideration.
The Ministry of Transport had closed the airport on January 28 after a male worker tested positive for the coronavirus that day.
Also on January 28 a woman factory worker in Hai Duong Province next door was diagnosed with Covid-19, marking the return of local transmission in Vietnam after almost two months.
The infection quickly spread across Quang Ninh, prompting the northern province to put 14 communes and an islet in Van Don District and several areas in Ha Long, Cam Pha, and Uong Bi towns under lockdown.
The sources of transmission in Quang Ninh and Hai Duong have yet to be identified.
So far 865 cases have been detected in 13 cities and provinces, including HCMC and Hanoi, with Hai Duong accounting for 684 and Quang Ninh for 61.
But Quang Ninh and nine other localities have now gone 20 days without new infections.
The nation has reported 2,482 cases as of March 4. A total of 1,898 patients have recovered.
Among active patients, 66 have tested for the coronavirus SARS-CoV-2 once, 37 twice, and 113 thrice. Meanwhile, 59,081 people who had close contact with COVID-19 patients or came from pandemic-hit areas are under quarantine nationwide, with 540 in hospitals, 13,424 in State-designated quarantine establishments, and 45,117 at home.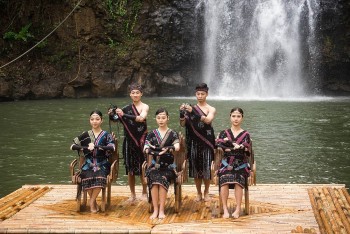 Travel
Many passengers applaud the creativity of the flight instruction video that Vietnam Airlines has recently introduced on their flights. This video not only creatively conveys the message of flight safety but also helps to spread globally the unique, indigenous cultural values ​​of the country and people of Vietnam.