Vietnam COVID-19 Updates (March 4): No new cases in the morning
On this morning, the Ministry of Health did not record any positive cases of COVID-19. The total number of community infections over the past month stays at 873.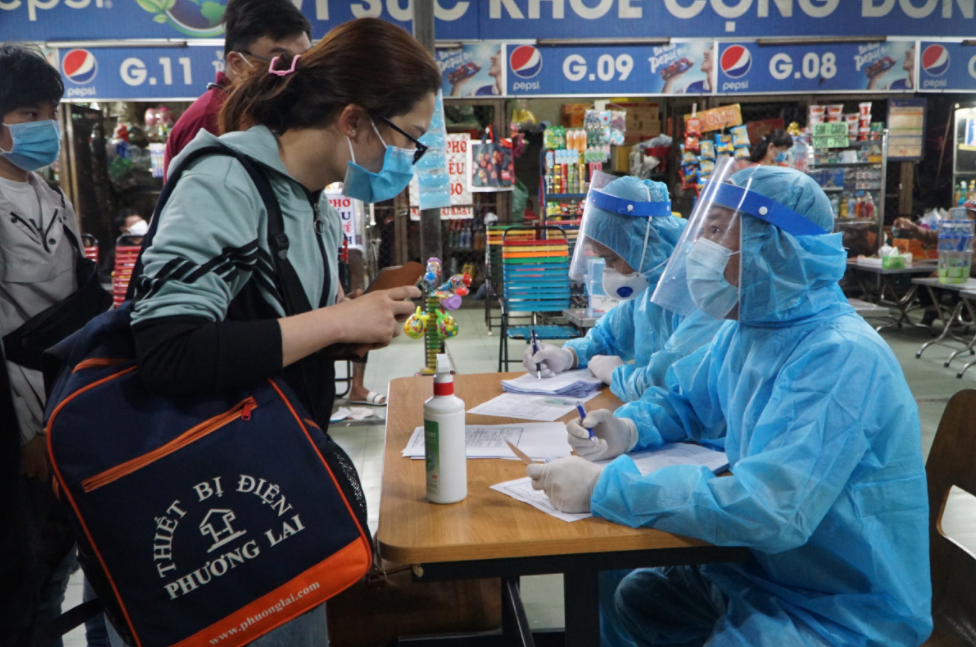 Photo: VN Express
No new cases in the morning, 7 cases in the last 24 hours
Vietnam reported seven new COVID-19 cases to 6 pm of March 3, including two imported ones in the Mekong Delta province of Kien Giang and five found in the northern province of Hai Duong.
According to the National Steering Committee for COVID-19 Prevention and Control, the imported cases were sent to quarantine immediately on February 28 after entering Kien Giang through the Ha Tien border gate. They are being treated at a medical center in Ha Tien city. Meanwhile, the five patients in Hai Duong were diagnosed positive for SARS-CoV-2 while undertaking quarantine at concentrated sites.
On the morning of March 4, the Ministry of Health announced no new COVID-19 cases. The total number of community infections over the past month stays at 873. There are 10 provinces and cities have not recorded new cases in the community for 20 days, including Hoa Binh, Dien Bien, Ha Giang, Binh Duong, Hung Yen, Bac Giang, Gia Lai, Bac Ninh, Quang Ninh, Ho Chi Minh City.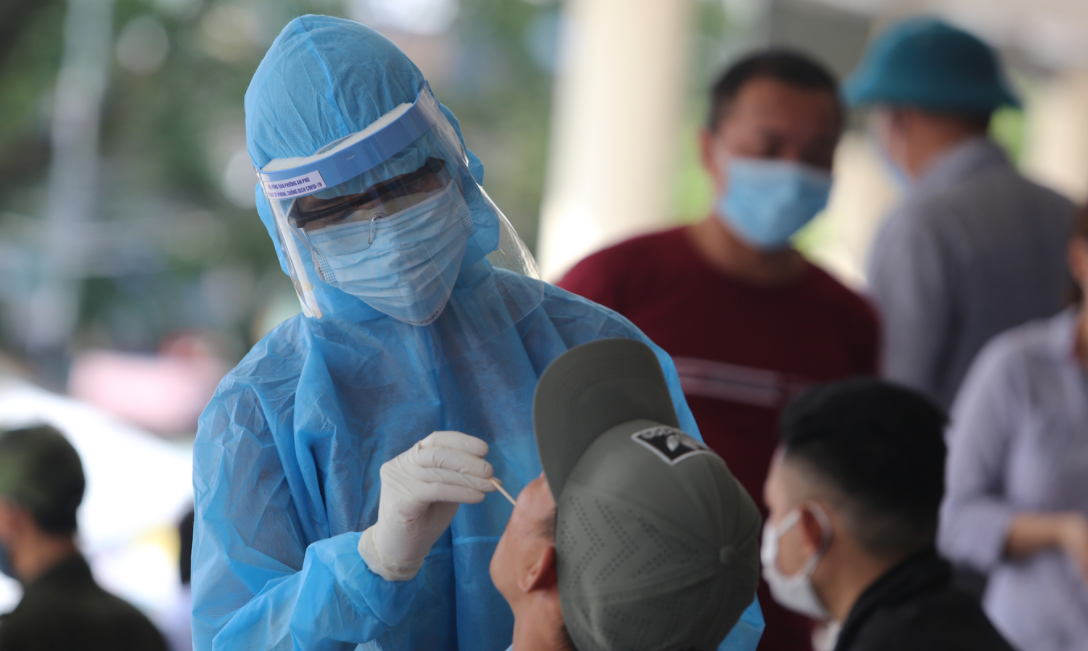 Photo: VN Express
Updates on provincial COVID-19 preventive methods
Hanoi, HCMC mandate self-isolation for people from Hai Duong outbreak areas
Those entering Hanoi and HCMC from areas in Hai Duong experiencing Covid-19 outbreaks starting Wednesday must self-isolate for 14 days, the cities requested. The Hanoi Health Department required people entering Hanoi from Hai Duong Town (the capital city of Hai Duong Province), Kim Mon Town, Kim Thanh, and Cam Giang Districts to isolate themselves at home.
Though Ho Chi Minh City no longer isolates those entering the city from Hai Duong at centralized quarantine zones, people coming from 16 Hai Duong locations where Covid-19 patients were recorded in the latest outbreak must still self-isolate, according to the HCMC Center for Disease Control (HCDC). The 16 locations are Cong Hoa Ward, Van Duc Ward, Sao Do Town, An Lac Commune, Hung Dao Commune, Nam Tran Commune, Lai Cach Town, Tan Truong Commune, Cam Dien Commune, Luong Dien Commune, Thanh Binh Ward, Nhi Chau Ward, Kim Lien Commune, Kim Dinh Commune, Ke Sat Town, and Thanh Lang Commune.
An Giang stops mobile karaoke over Covid-19 fears
An Giang Province said it would suspend mobile karaoke services starting Wednesday over Covid-19 fears. Nguyen Thanh Binh, chairman of the Mekong Delta province's People's Committee, on Wednesday said the decision stemmed from mobile karaoke services posing a high risk of coronavirus infection, local media reported.
Singing karaoke means many people would use the same mic, which may be an infection source if not properly disinfected, he explained. Those who organize or engage with such services would be dealt with in accordance with existing Covid-19 prevention protocols, he added.
Previously on Monday, Binh said the province-wide mobile karaoke ban was also based on the recent coronavirus outbreak in Cambodia, which borders An Giang.
Factories in Hai Duong to conduct routine COVID-19 testing for employees
Hai Duong province's management board of industrial zones (IZs) has asked enterprises in the locality to routinely test their employees and managers for COVID-19. This is one of the requests sent for the enterprises regarding production plans when the COVID-19 pandemic is brought under control.
According to the management board, factories at IZs in Kim Thanh district can resume work but they must follow the Ministry of Health's regulations on COVID-19 prevention. Specifically, test results for all employees at the enterprises must show that they are negative. Enterprises must also regularly clean the environment, disinfect the workplace and dormitories (if any).
All staff must follow the Health Ministry's 5K message. It is necessary for enterprises to organize the supervision of compliance with pandemic prevention rules. The enterprises are urged to set up a focus point to contact the Steering Committee for COVID-19 Prevention and Control of Kim Thanh district when epidemiological factors emerge to coordinate, even when in doubt.
Bac Giang: More than 300 people got fined for violating pandemic preventive regulations
Bac Giang province police said that this unit coordinated with functional agencies to inspect, detect and propose penalties for more than 300 people for violating Covid-19 anti-pandemic regulations.
Out of the more than 300 fined, there were 279 cases of not wearing masks with the fine amount of 317 million VND; 18 cases of not declaring medical report (96 million VND); 6 cases of not complying with the medical isolation decision (42.5 million VND); 2 cases of posting incorrect information about the pandemic situation (VND 17.5 million); 1 group of gathering in the crowd (5 million VND)...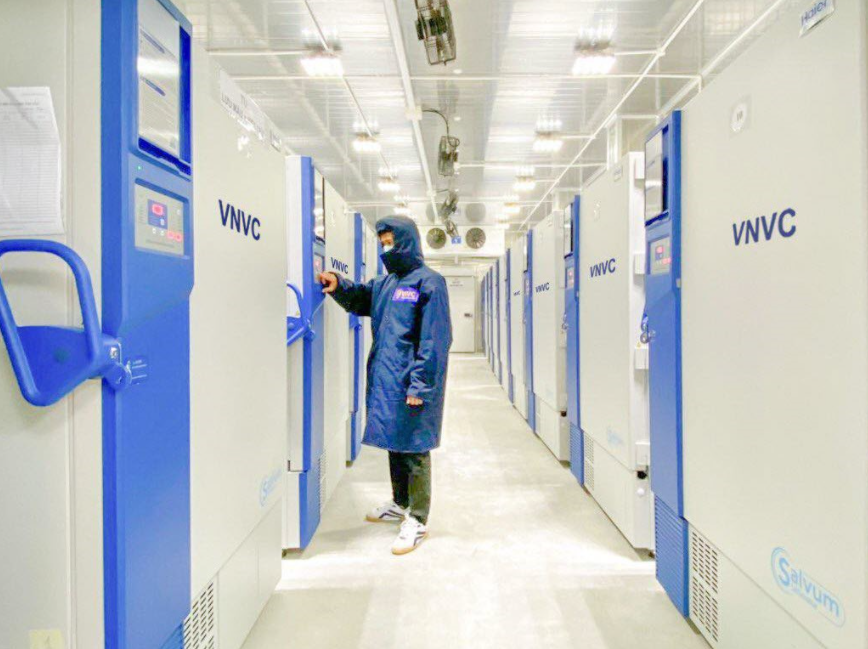 Photo: VN Express
So far, the national count of COVID-19 cases has reached 2,482, including 1,566 domestically-transmitted cases. The committee's treatment sub-committee said a total of 1,898 patients have recovered so far.
Among active patients, 66 have tested for the coronavirus SARS-CoV-2 once, 37 twice, and 113 thrice. Meanwhile, 59,081 people who had close contact with COVID-19 patients or came from pandemic-hit areas are under quarantine nationwide, with 540 in hospitals, 13,424 in State-designated quarantine establishments, and 45,117 at home.