Petofi Exhibition To Honor The Great Hungarian's National Poet
The cultural event aims at celebrating the 200th anniversary of the birth of Sándor Petőfi - a famous Hungarian revolutionary poet and writer.
The Embassy of Hungary in Vietnam is holding a photo exhibition entitled "Petőfi: Around the World" at the National Library of Vietnam in Hoan Kiem District, Hanoi, from May 29 to June 5.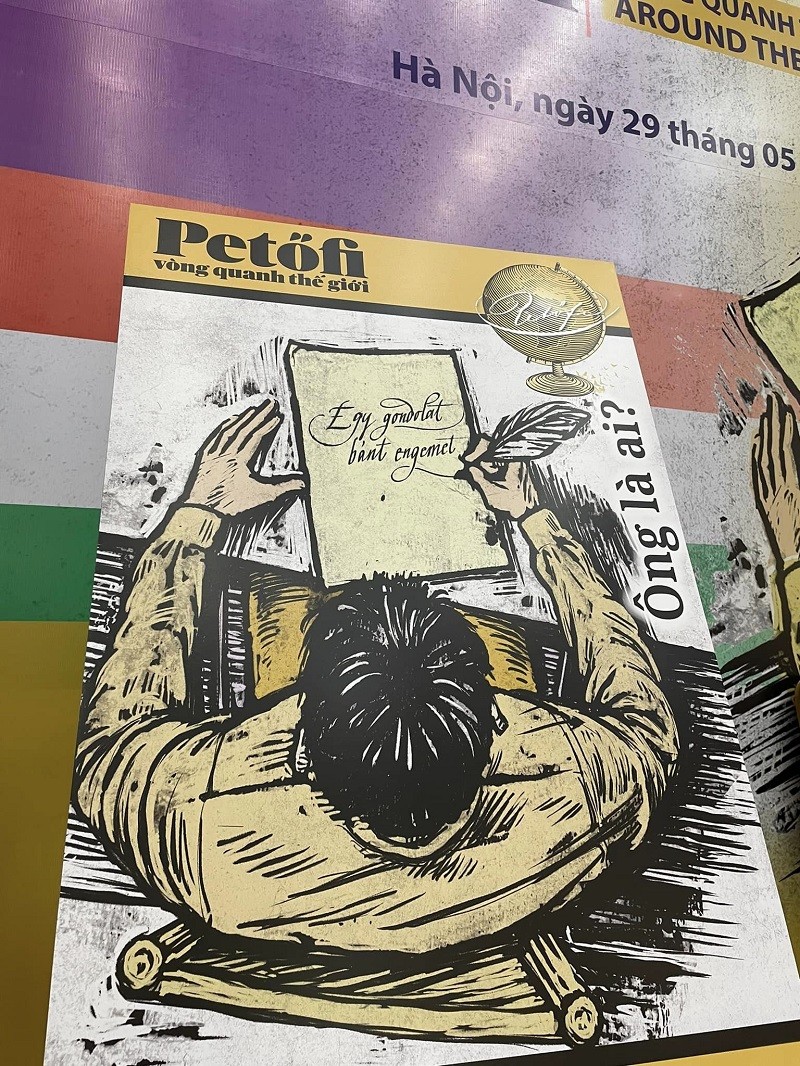 The exhibition, themed at Hungarian poet Sándor Petőfi, will last until June 5 at the National Library of Vietnam. Photo: Embassy of Hungary in Hanoi
This year marks the 200th anniversary of the birth of Sándor Petőfi, Hungary's national poet and a key figure of the revolution.
The exhibition features 19 large-format color posters, with content in both English and Vietnamese, outlining the career and remarkable contributions to the world culture of the Hungarian poet Sándor Petőfi (1823 - 2023).
Photo: Fine Art America
"I believe that the exhibition will be a valuable opportunity for the Vietnamese people and international visitors to Hanoi to learn about the life and career of the greatest Hungarian revolutionary poet and literary figure: Sándor Petőfi," said Nguyen Xuan Dung, Acting Director, the National Library of Vietnam.
Sándor Petőfi, born in 1823, played a pivotal role in the Hungarian Revolution of 1848 and his works continue to resonate with audiences worldwide. His most famous poem, 'National Song,' serves as a reminder of the importance of collaboration in achieving collective goals and ideals.
Sándor's poetic legacy includes 800 poems, three epics, and two poetic stories.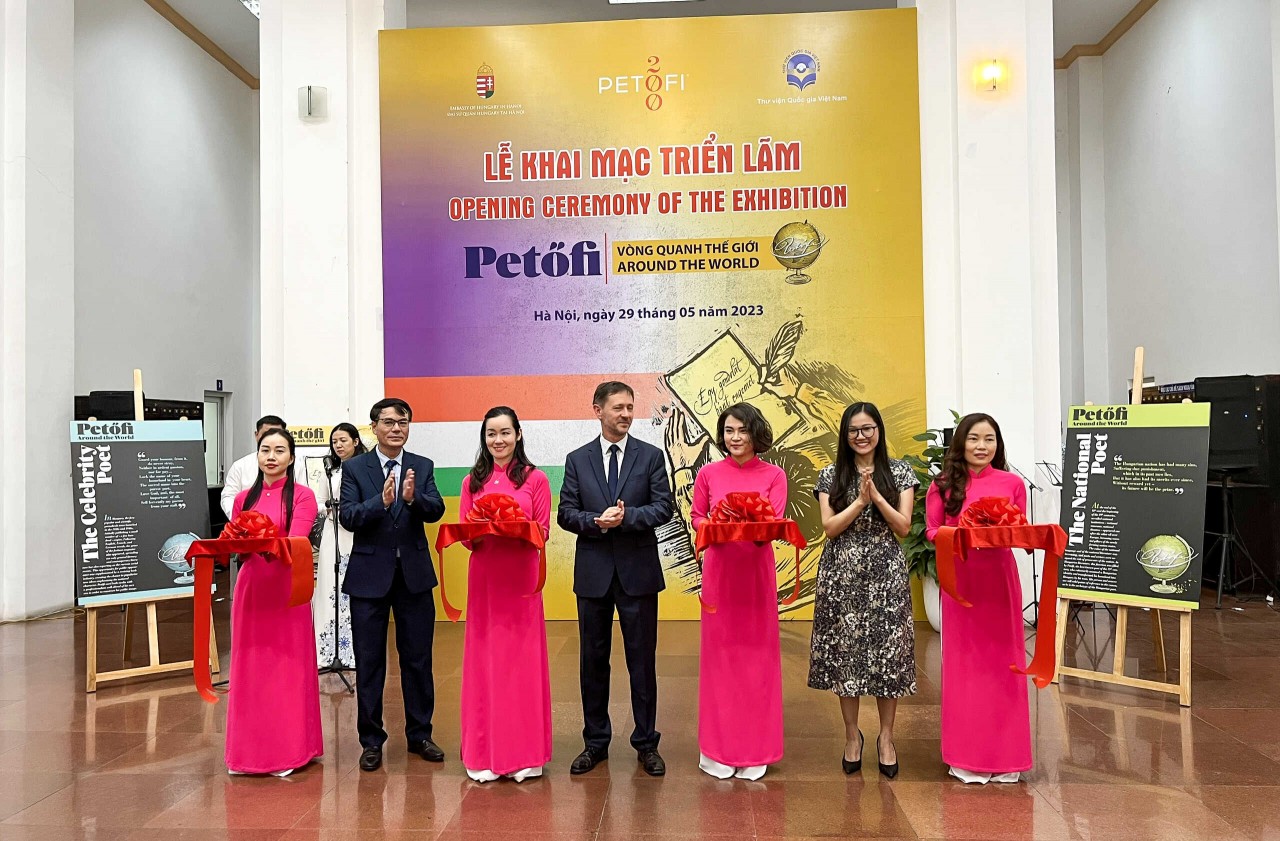 Delegates cut the ribbon to open the exhibition. Photo: idc.gov
Sándor Petőfi was one of the central figures of the revolution. His poem Talpra Magyar became the anthem of the events. The legend says he read the poem aloud on the steps of the Hungarian National Museum to a gathering crowd, who by the end were chanting the refrain, giving them hope and motivation to fight for their independence.
His poetry was influenced by folk tales and stories. One of his most famous works is a twenty-seven-chapter poem, János Vitéz, "John the Brave", written in 1845. It is a fairy tale about Kukorica Jancsi and his love for Iluska.
Sándor's life, political activity, romantic marriage, and mysterious death contributed to his fascination for generations of Hungarians.
The organizers of the event hope that the exhibition will be a good opportunity for the public, the readers of the National Library, and international visitors to learn more about the life of the romantic poetic symbol of Hungary and his contributions to the Hungarian Revolution of the 19th century.