Philippine Foreign Secretary: China's Coast Guard law is 'valid' only within its borders
Philippine Foreign Affairs Secretary Teodoro Locsin Jr. on May 23 maintained that the China Coast Guard law "does not exist" in as far as the Philippines' territorial waters are concerned and is only effective within the Chinese borders.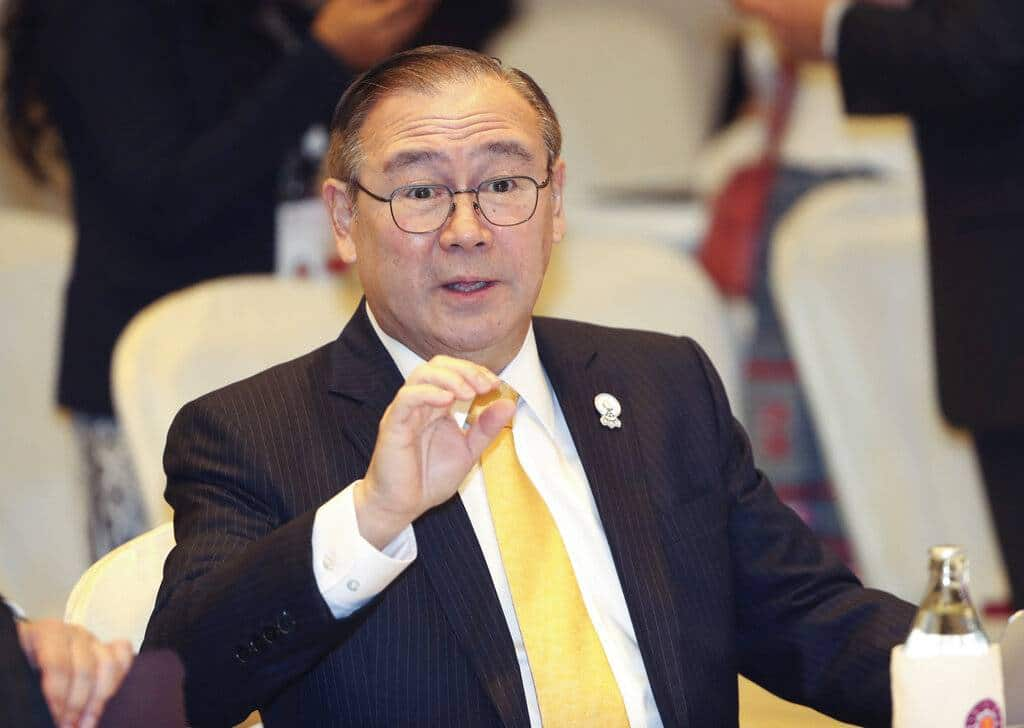 Foreign Secretary Teodoro Locsin Jr. Photo: AP via MANILA BULLETIN
This was Locsin's reaction to the latest statement made by retired Supreme Court Associate Justice Antonio Carpio who said that the CCG law is a threat to the security not just of the Philippines but also to other claimant countries in the South China Sea, Manila Bulletin reported.
"I refuse to have it studied as if it applied to our territorial waters. It doesn't. So we in boats go about our waters like the CCG law does not exist; we run up against its enforcement we fight back… or submit. CHN (China) like PH can write any law but valid only within their borders," Locsin said in a tweet.
In a speech over the weekend, the former Supreme Court magistrate also believes that the legality of the Chinese Coast Guard law can be challenged before the international tribunal.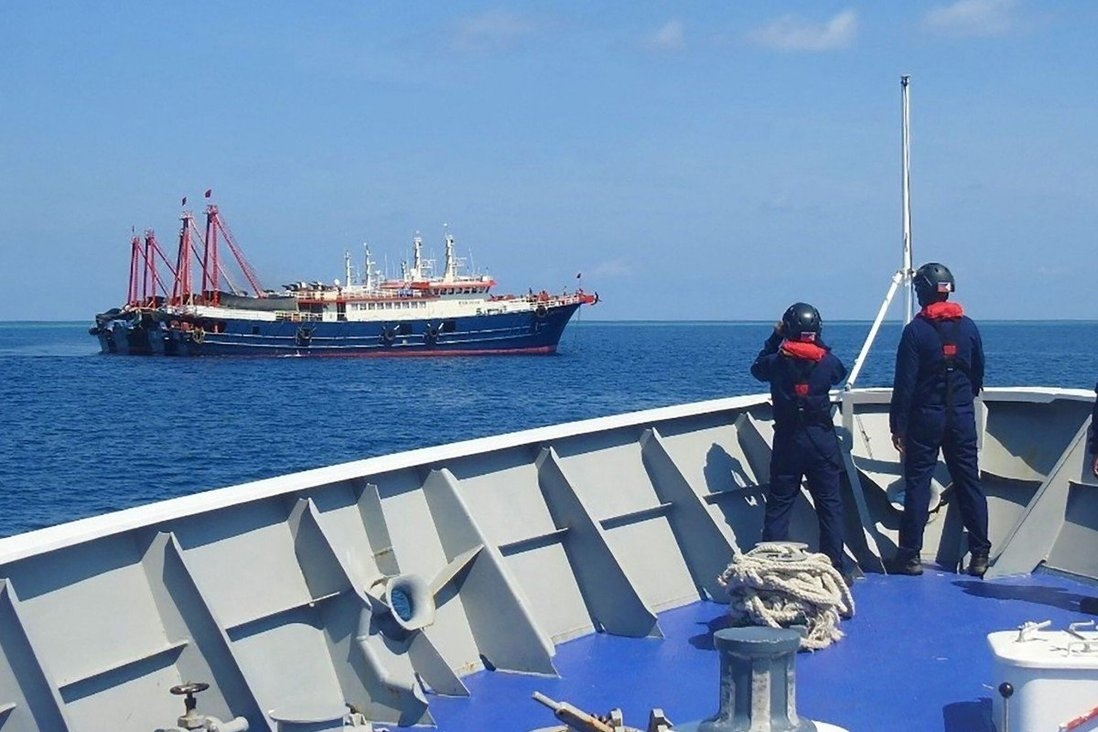 Philippine coastguard personnel monitor Chinese vessels anchored at Sabina Shoal, a South China Sea outcrop claimed by Manila. Photo: Philippine coastguard via AFP
Under the controversial law that was approved by China's Communist Party plenary on January 22, 2021, it explicitly allows its coast guard to fire on foreign vessels, a move that could further stir the already volatile waters of the South China Sea.
In January this year, shortly after China's implementation of its Coast Guard Law, the Philippines filed a diplomatic protest with Locsin calling the Chinese law "a verbal threat of war" to any country./.
On January 29, while answering reporters' query regarding the adoption of the Coast Guard Law by the Chinese National People's Congress Standing Committee, Vietnamese Foreign Ministry spokesperson Le Thi Thu Hang said in promulgating and enforcing national legal documents related to the sea, countries have the obligation to comply with international law and international agreement to which they are members, especially the 1982 United Nations Convention on the Law of the Sea (1982 UNCLOS).
"Vietnam has sufficient legal basis and historical evidence to affirm its sovereignty over Hoang Sa (Paracel) and Truong Sa (Spratly) archipelagos in accordance with international law, and its sovereignty, sovereign right and jurisdiction over waters in line with the 1982 UNCLOS," Hang said, emphasising that the country will resolutely and persistently pursue measures in conformity with international law to protect those legal and legitimate rights.
Vietnam demands that relevant countries respect its sovereignty, sovereign right and jurisdiction in the South China Sea (Bien Dong Sea).
She said related countries have the responsibility to observe international law and the UNCLOS with goodwill, not take actions that would escalate tensions, and actively contribute to building trust, maintaining peace and stability, and promoting international order at sea as well as security, safety and freedom of navigation and aviation in the South China Sea, the VNA reported.