Philippines refuses to withdraw ships from Bien Dong sea amid tensions with Beijing
With pressure building on Manila's relationship with Beijing he warns this could be where 'our friendship ends', said Philippines president.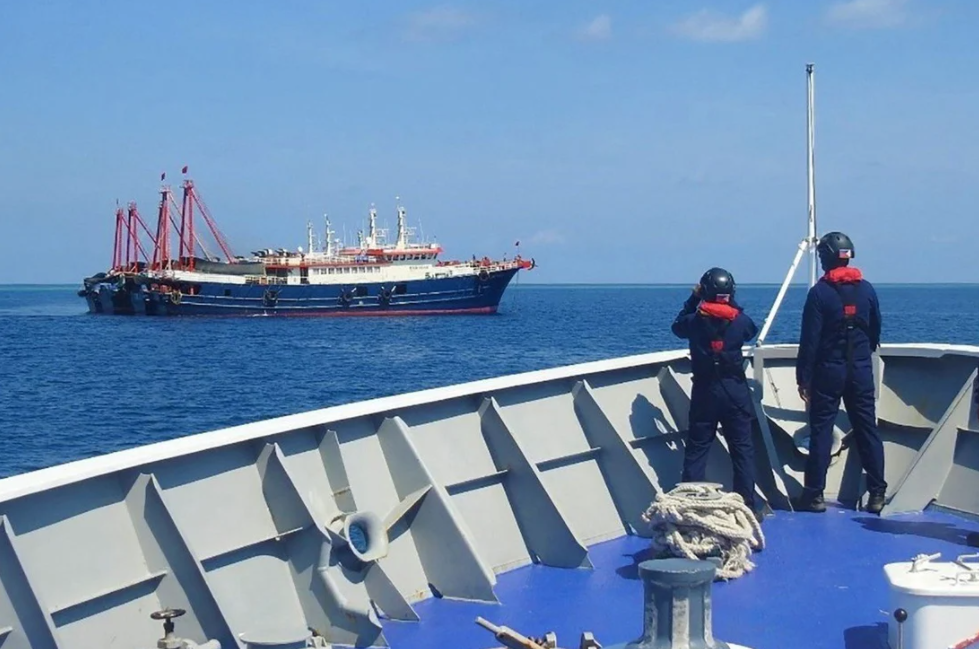 Philippine coastguard personnel monitor Chinese vessels anchored at Sabina Shoal, a South China Sea outcrop claimed by Manila. (Photo: Philippine coastguard/AFP)
Philippine President Rodrigo Duterte said on Friday that he will not withdraw ships from disputed areas of the South China Sea as he refuses to bow to pressure from Beijing.
"I do not want a quarrel, I do not want trouble. I respect your position and you respect mine. But we will not go to war," Duterte said. The Philippine president reiterated that waging war against China was not an option but expressed his willingness to end friendly relations with Beijing, according to Sputnik News.
Duterte's remarks in a televised address on Friday come as pressure builds on him to abandon his pursuit of close ties with China and stand up to what his defense chiefs say are blatant provocations.
The Philippines recently said it detected the presence of 287 Chinese vessels, some with soldiers on board. This prompted the Philippines to deploy ships to a body of water it considers to be part of the Exclusive Economic Zone. Manila and Beijing's maritime dispute flared again in March after some 200 Chinese ships swarmed Philippine waters.
Since then, the Philippines has boosted its presence in contested areas of its exclusive economic zone (EEZ), including Thitu Island, near to a Chinese military installation, in defiance of the months-long presence of hundreds of Chinese boats it believes are manned by militia, South China Morning Post cited.
This week Manila announced plans to build a logistics hub in Thitu, the second largest island in the Spratlys group. The hub would allow Philippine naval units to refuel and replenish on the island. The Philippine military and coastguard have also beefed up patrols of the country's maritime waters and announced plans to set up surveillance cameras in certain areas.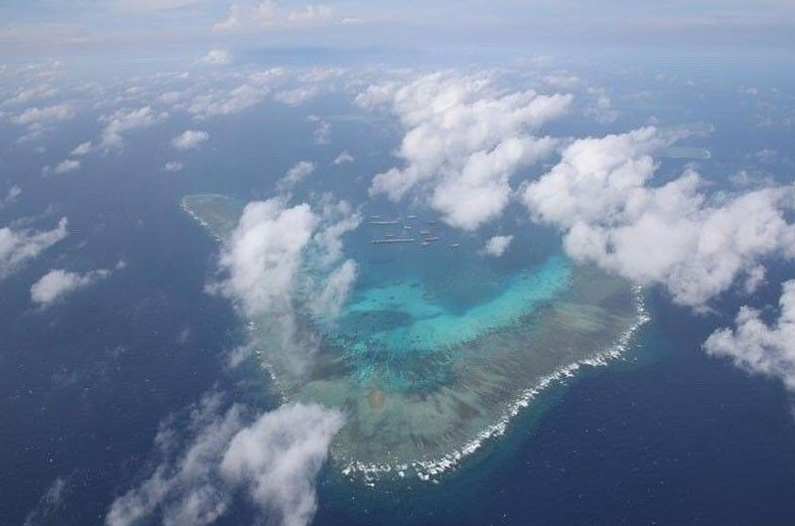 Chinese vessels present in the Whitsun Reef on March 22, 2021. (Photo: Armed Forces of the Philippines)
Duterte's stance on South China Sea issue
When he assumed office in 2016 Duterte announced he planned a "separation from the United States" – the Philippines' traditional ally – in favor of China. He said he was "setting aside" a Philippine victory in an arbitration case it had filed about the South China Sea before an international court in exchange for trade and investment with China. He drew flak last week for saying the landmark award in 2016 was just a "piece of paper" he could throw in the trash. But in his televised address, he said he "believes in the entirety" of that ruling.
The president has on several occasions said it was folly to oppose China's claims on the South China Sea because it would mean a war; recently he asserted that China was in control of the West Philippine Sea, which is how Manila refers to its EEZ. In his television address, Duterte said: "Above all, I don't want to fight China, we have a deep debt of gratitude."
Recently, the president takes a tougher approach toward the issue. Duterte's Sept. 23, 2020 speech at the United Nations General Assembly was an indication he had turned the corner on China. He directly addressed the issue of South China Sea disputes by noting the 2016 ruling was "beyond compromise," adding "we firmly reject attempts to undermine it." It was the most direct confrontation with Beijing Duterte ever risked, and it showed his position against China was hardening, according to Foreign Policy.
President Rodrigo Duterte and the People's Republic of China President Xi Jinping pose for posterity prior to the start of the bilateral meeting at the Great Hall of the People in Beijing on April 25, 2019. (Photo: ABS)
Referring to the presence of nearly 300 Chinese ships in the Spratly Islands, Spokesperson Le Thi Thu Hang of Vietnam's Ministry of Foreign Affairs said "Vietnamese authorities closely monitor developments in the East Sea and protect and exercise the sovereignty and jurisdiction over Vietnam's seas in accordance with international law and the United Nations Convention on the Law of the Sea (UNCLOS) 1982."
Hang said that Vietnam has a full legal foundation and historical evidence to back its sovereignty claims over Truong Sa. "Being a littoral country and a member of UNCLOS, Vietnam has rights to sovereignty and jurisdiction defined in UNCLOS," she stated.