Phoenix Hill: An Emerging Tourist Destination Near Hanoi
About 135km east of Hanoi, Phoenix hill (Uong Bi city, Quang Ninh province) has become a tourist destination that attracts many visitors.
In late autumn and early winter, the grassy area on the top of Phoenix hill (also known as Ba Floor mountain, belonging to 12 Khe village, Bac Son ward, Uong Bi city, Quang Ninh province) turns bright yellow and is adorned with green pine trees, creating a poetic scene that attracts countless tourists
In the spring and summer (around March to August), Phoenix Hill stands out with fresh green grass, full of vitality, from October to November next year, this place "puts on itself a burnt yellow mantle," making the hill stand out from the gorgeous Quang Ninh countryside.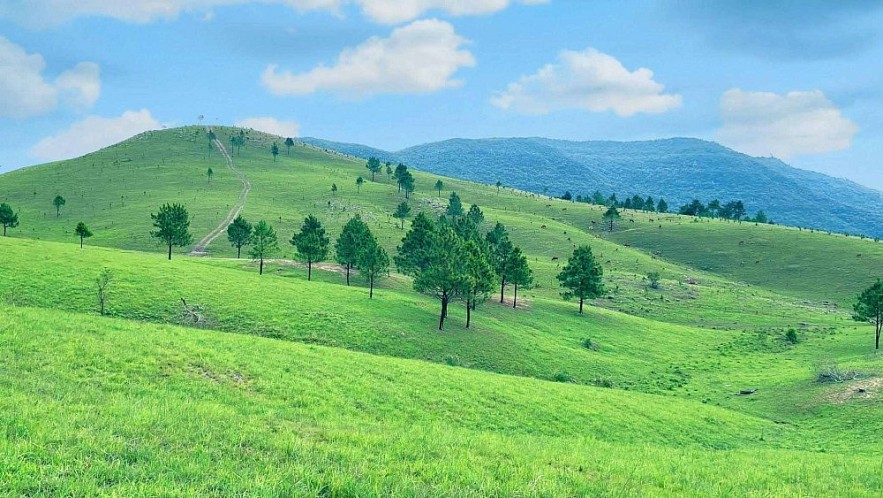 The poetic scene of Phoenix Hill. Photo: Congthuong.vn
With each season, Phuong Hoang hill has its own beauty. It attracts the most visitors in the fall and winter when the grasslands turn a burnt yellow highlighting the green pine trees. These elements create a scene as beautiful as the wild grasslands in Africa that visitors can only see through movies.
This hill has an altitude of nearly 500m. Visitors need to move from Uong Bi city to Bac Son ward about 8km and then climb from the foothills to the top for about 30 minutes. In addition to motorbikes being the most convenient means of transport, visitors can also use cars.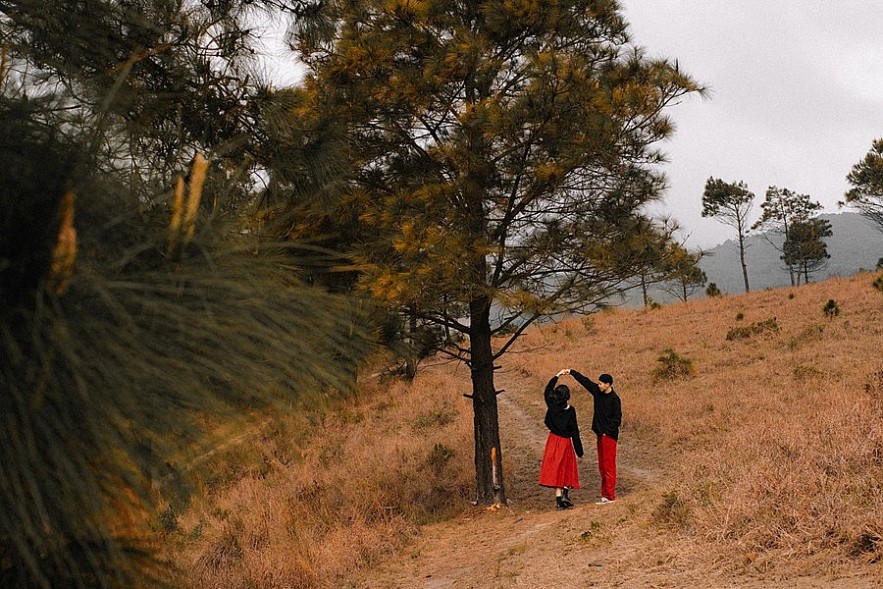 Photo: Congthuong.vn
Located in the vibrant city of Uong Bi, Phuong Hoang Hill is like a forgotten land. This place has a wild beauty, separate from the noise, bustle, and dust of big cities.
From the foot of the hill, visitors have to climb a rather steep and bumpy road to reach the top. Therefore, this place is suitable for those who love to move, love to exercise, and climb mountains. Visitors need to choose light and suitable clothes to facilitate the process of conquering Phoenix Hill.
Although it is a bit difficult to reach the top of the hill, along the way, visitors will be compensated well because they can fully admire the natural beauty of this place.
The path from the foothills to the top is planted with many pine trees that remind visitors of Da Lat. Photo: Congthuong.vn
If visitors are not used to exercising, they can also travel by motorbike to reach the top of the hill, but it requires the rider to be experienced and familiar with the mountainous terrain. Another way is to hire a local to drive up the hill without spending too much effort.
According to Huy Khang (in Quang Ninh) - a person who loves new experiences, Phuong Hoang burning grass hill is a suitable destination for many outdoor activities such as picnics, photography, and camping. If visitors want to take great photos here, they should visit between 6 a.m. - 9 a.m. or 14:00 p.m. - 17:00 p.m and choose beige-toned clothing, like the colors black, red, yellow, or white. If visitors want to climb to the top of the hill, they need to move here a little earlier to see the sunrise or sunset.
Phoenix Hill is an emerging "virtual living" destination, the landscape still intact with its wild and peaceful beauty. Therefore, visitors should pay attention to preserving and protecting the environment, do not throw garbage in the meadow.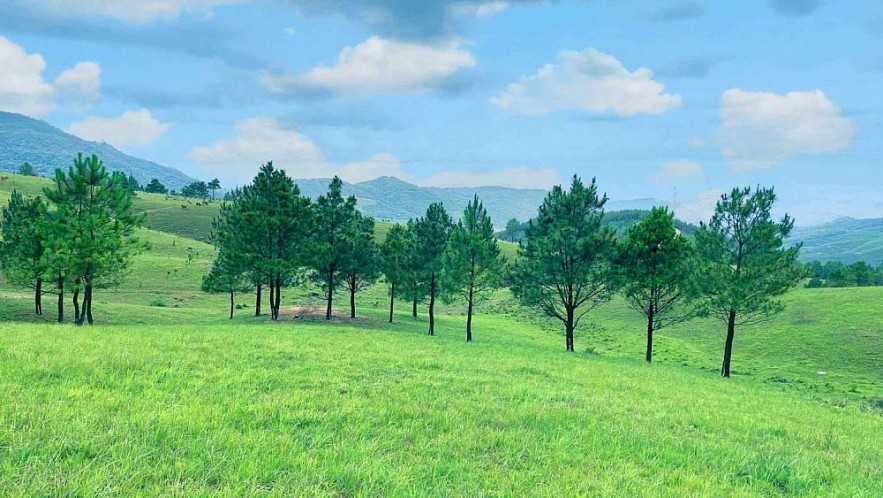 Photo: Congthuong.vn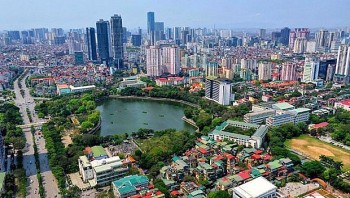 National
Vietnam News Today (Jan. 29): Quang Ninh: Cross-border trading with China resumed after Tet; Hanoi in the world's top three culinary destinations: Tripadvisor; Intertwined opportunities, challenges for Vietnam's economy in 2023; Supermarkets, traditonal markets gradually resume normal operations amid abundant supply.