Photo: Khe Sanh - A miniature Da Lat in Quang Tri
Hiding in a thick layer of mist, Khe Sanh- a town in the Central region, is both a historical site and a charming tourist destination.
Passionate about photography, 28-year-old Nguyen Bon, a Quang Tri resident takes his camera to every corner of Khe Sanh - his hometown to capture the poetic scenes of the 'miniature Da Lat.' Nguyen Bon has so far recorded many beautiful images of his homeland - a beautiful and peaceful mountainous town.
"Khe Sanh in particular and Huong Hoa in general have the same dreamy beauty as Da Lat. Therefore, I want to discover many places, take lots of photos so that everyone can admire the beauty of Khe Sanh town," Bon said.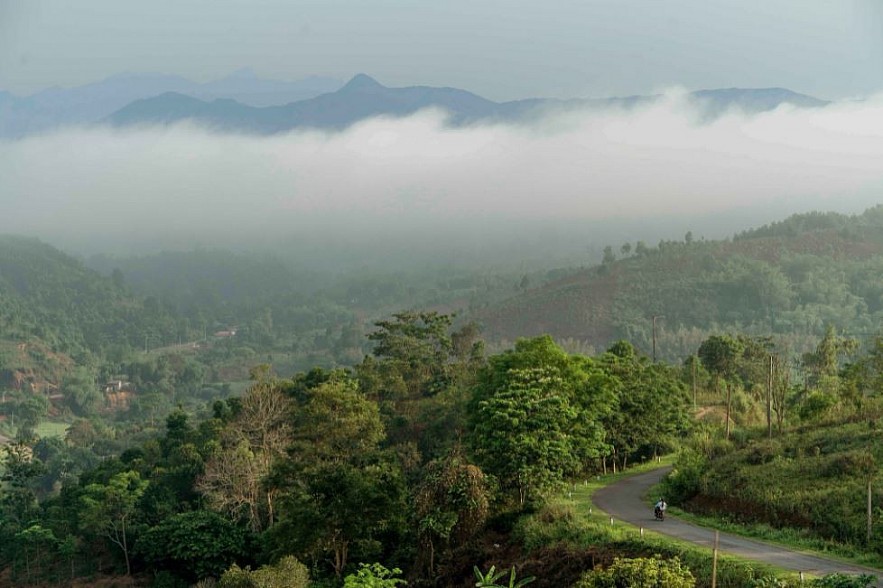 Morning dew on the hills of Khe Suong. (Photo: Thanh Nien)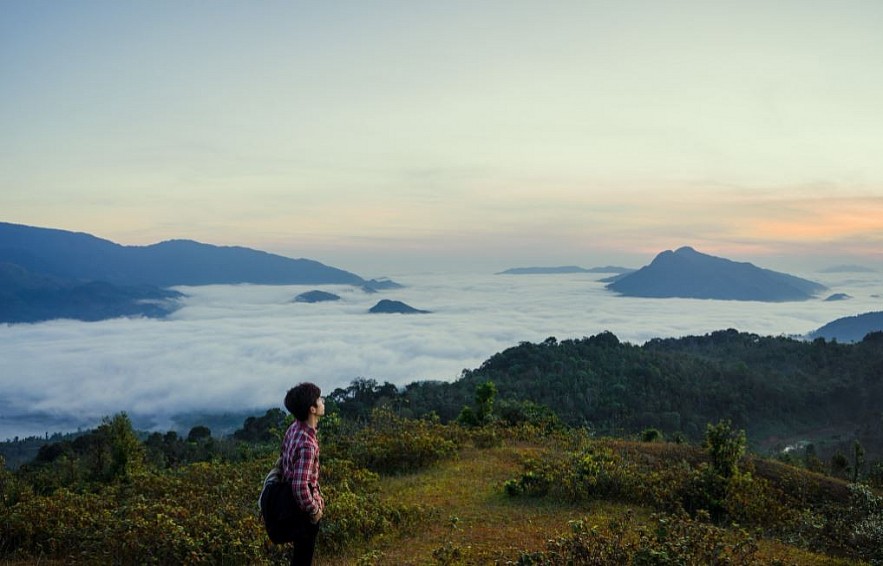 Sea of clouds in the highland town. (Photo: Thanh Nien)
Quang Tri is a land of historical sites. The province attaches to Vietnam's history of independence and sovereignty defense. Khe Sanh is a well-known destination for its heroic history. Located about 63 km from Dong Ha town to the west, the town is known as a large and extremely important military stronghold, marking glorious victories during the war.
In 1962, US Special Forces constructed an airfield and turned Khe Sanh into a launch site for special operations to gather intelligence information on the movements and logistical information of the People's Army of Vietnam along the Ho Chi Minh Trails as well as to curb their infiltrations into the South. At the beginning of 1968, the Vietnamese army and people launched a campaign on 9 Khe Sanh Street. After 170 days and nights, Khe Sanh was completely liberated on July 9, 1968. Huong Hoa became the first district in the south to be liberated.
Khe Sanh, once suffering rains of bombs, has developed into a peaceful town, known for its stupa, waterfalls, forests, and mountains. Khe Sanh stupa was built in 2014 with 7 floors and on the top of Cu Bac hill to commemorate the generation who sacrificed their lives for national independence. Sa Mu pass, a famous cloud, and flower hunting spot in the town, offers tourists a unique feeling of joy and peace. Chenh Venh waterfall possesses a wild natural scenery of majestic mountains surrounding a turquoise blue lake.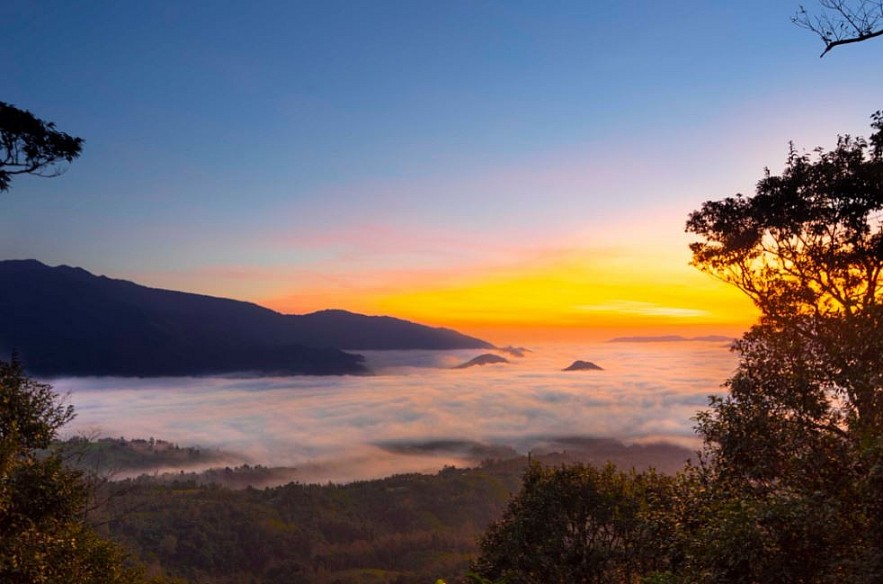 Clouds on Cu Vo peak (Huong Tan commune). Cu Vo is known by many young people as a famous hunting spot for clouds. (Photo: Thanh Nien)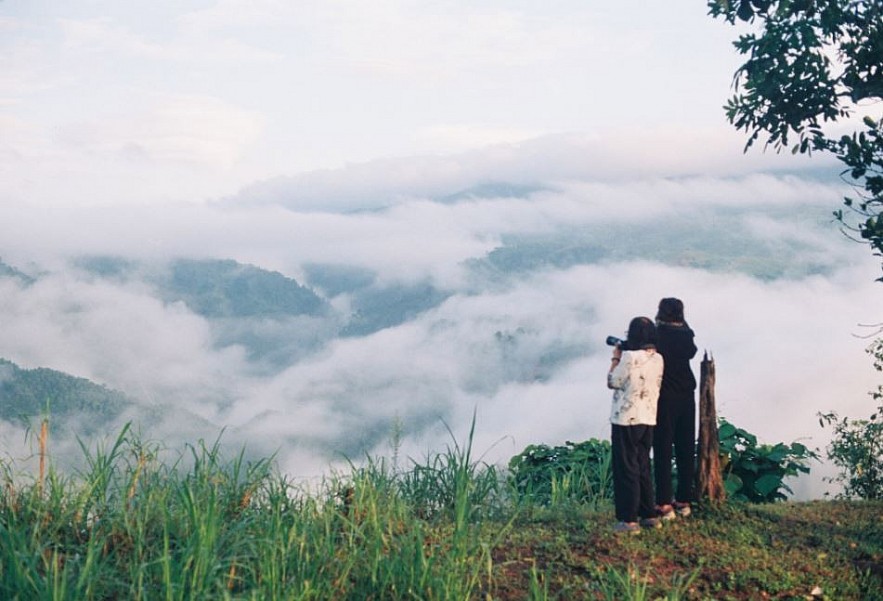 A photo taken with a film camera. (Photo: Thanh Nien)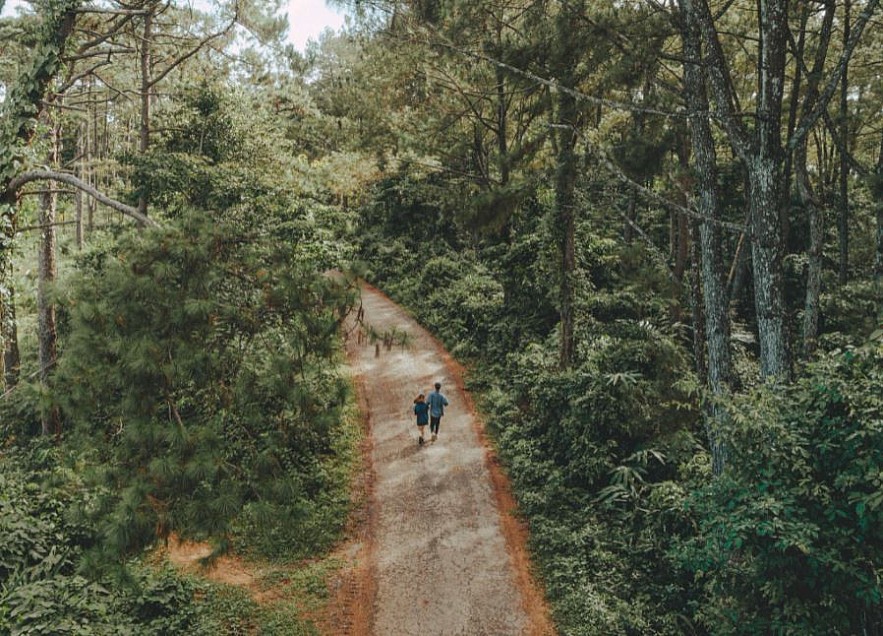 A Da-Lat-like corner in Khe Suong. (Photo: Thanh Nien)
How to travel to Khe Sanh?
To reach Kha Sanh from Hanoi, Saigon, or other big cities, you should first catch a plane or train to Quang Tri, then rent a motorbike or taxi to Khe Sanh, which is around 47 km from the province center.
When visiting the town, make sure you try the local food. Our recommendations are stir-fried buffalo meat, 'vat giuong' porridge, 'am' soup.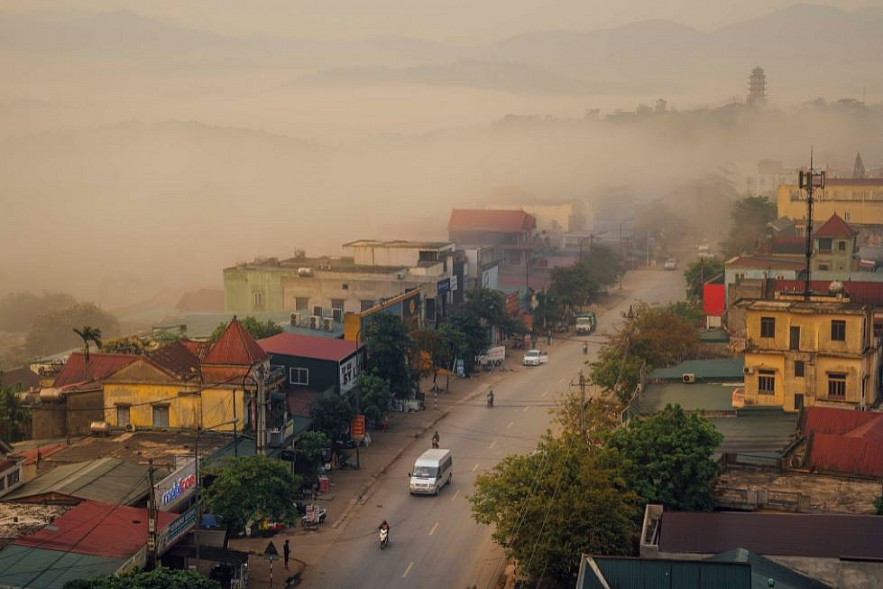 Khe Sanh is immersed in the morning mist. Nguyen Bon often calls Khe Sanh "a town in the clouds." There is an annual season that mist covers the town from morning to evening. (Photo: Thanh Nien)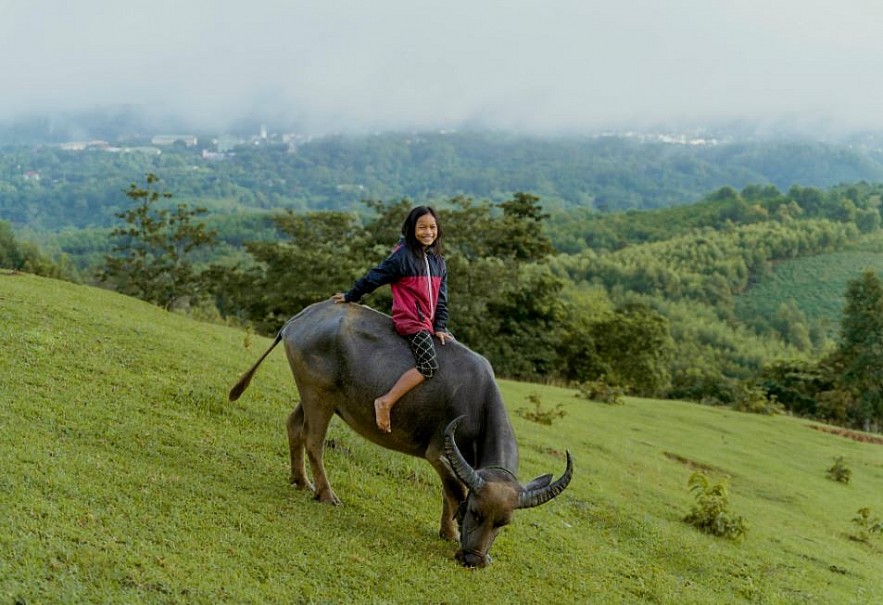 A Van Kieu girl herding buffalo in Huc commune. (Photo: Thanh Nien)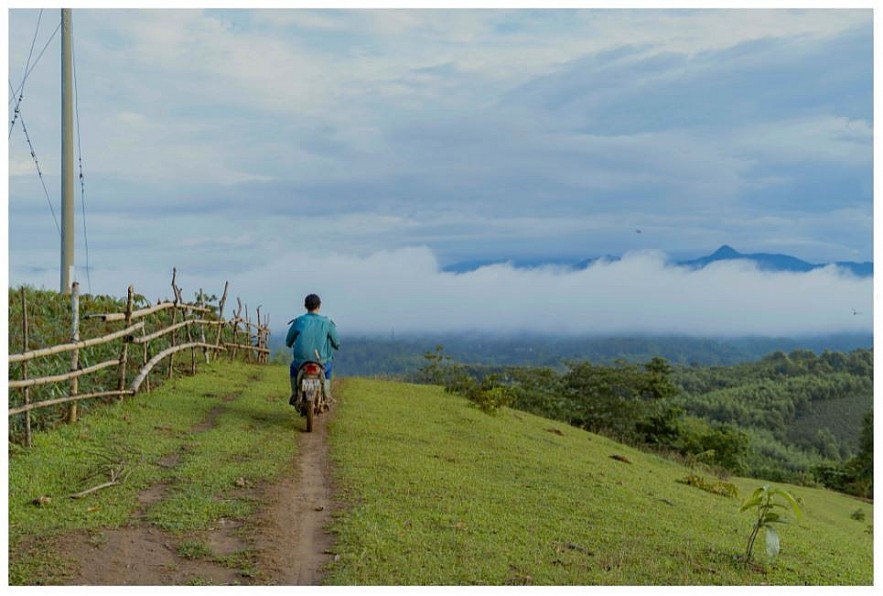 A man starts his working day - a familiar scene in the town. (Photo: Thanh Nien)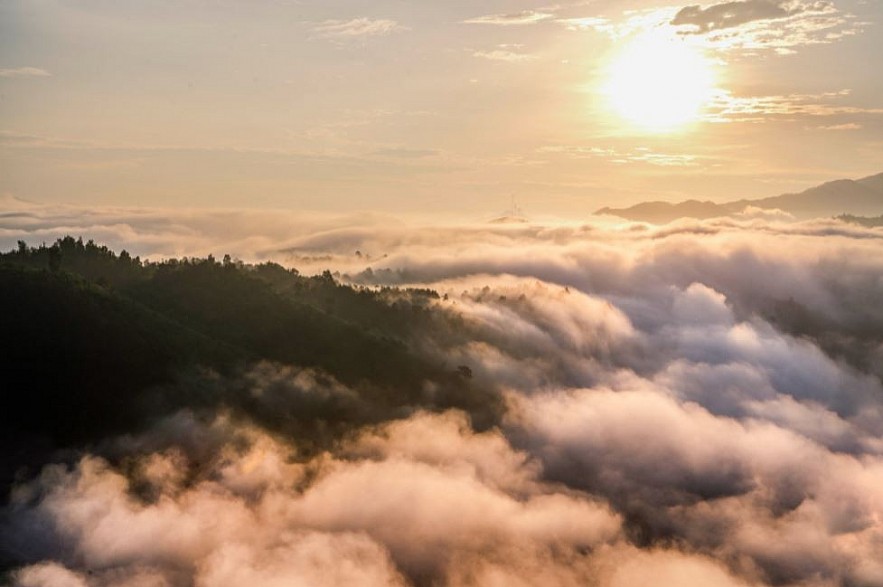 A photo taken in a valley where the macadamia trees are planted. (Photo: Thanh Nien)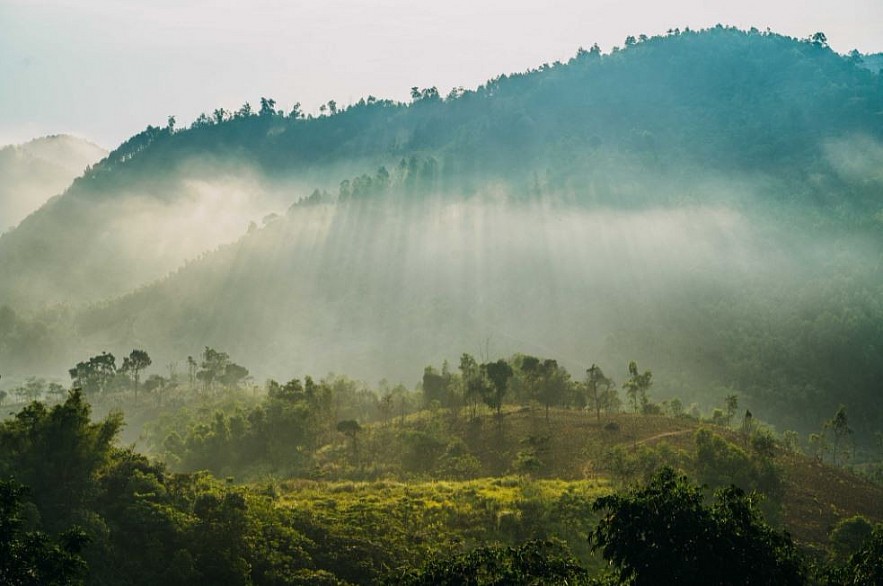 Sun rays flowing from the mountain. (Photo: Thanh Nien)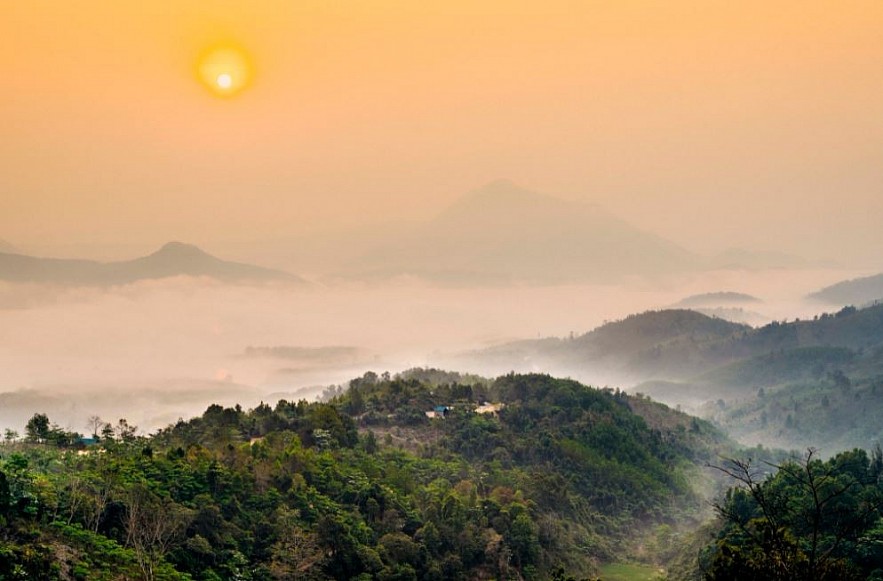 Golden sunrise in the town. (Photo: Thanh Nien)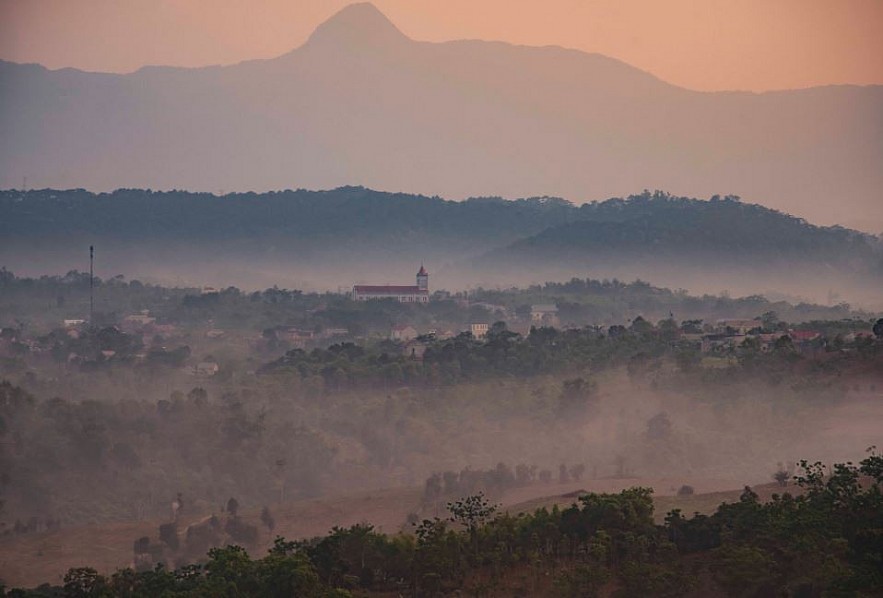 Khe Sanh Church viewed from Cheng hill, Huong Hoa district, Quang Tri. (Photo: Thanh Nien)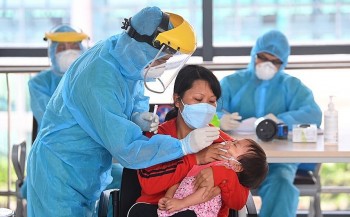 National
Nearly 72 million vaccine doses have been administered nationwide, with 20.7 million people getting their second shot.