Photos: HCMC randomly tests Covid-19 at restaurants
Medical staff in Ho Chi Minh City have randomly taken samples of customers and workers at restaurants to test for the novel coronavirus.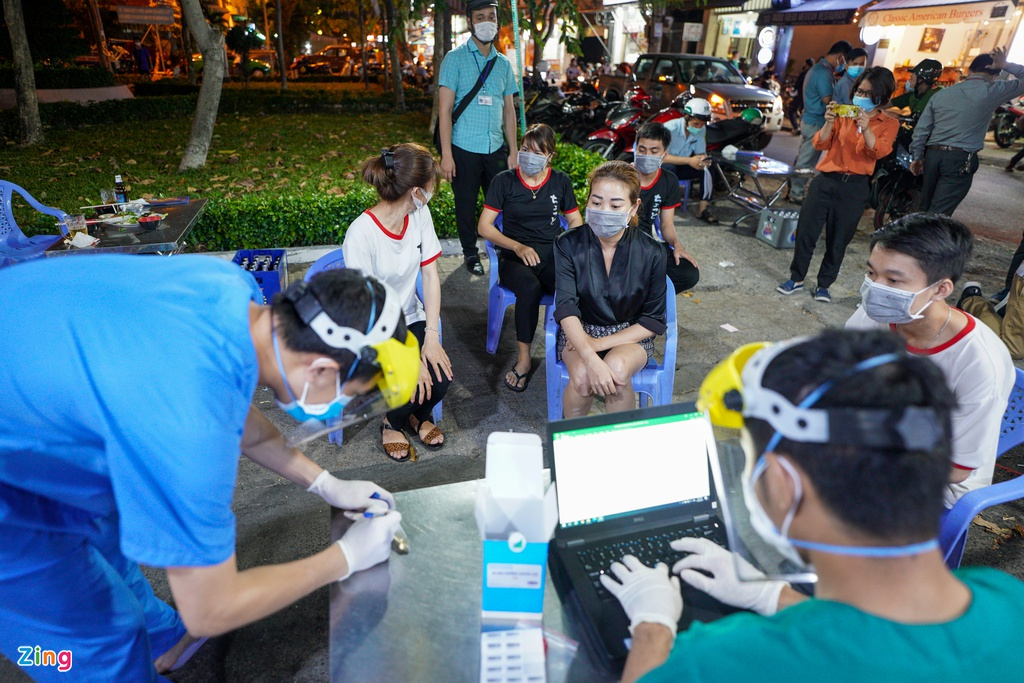 Photo: Zing News
On February 24 evening, the People's Committee of Ward 19, in coordination with Binh Thanh District Medical Center and the police officers inspected and took random samples of customers and workers at restaurants for Covid-19 testing, according to Zing News.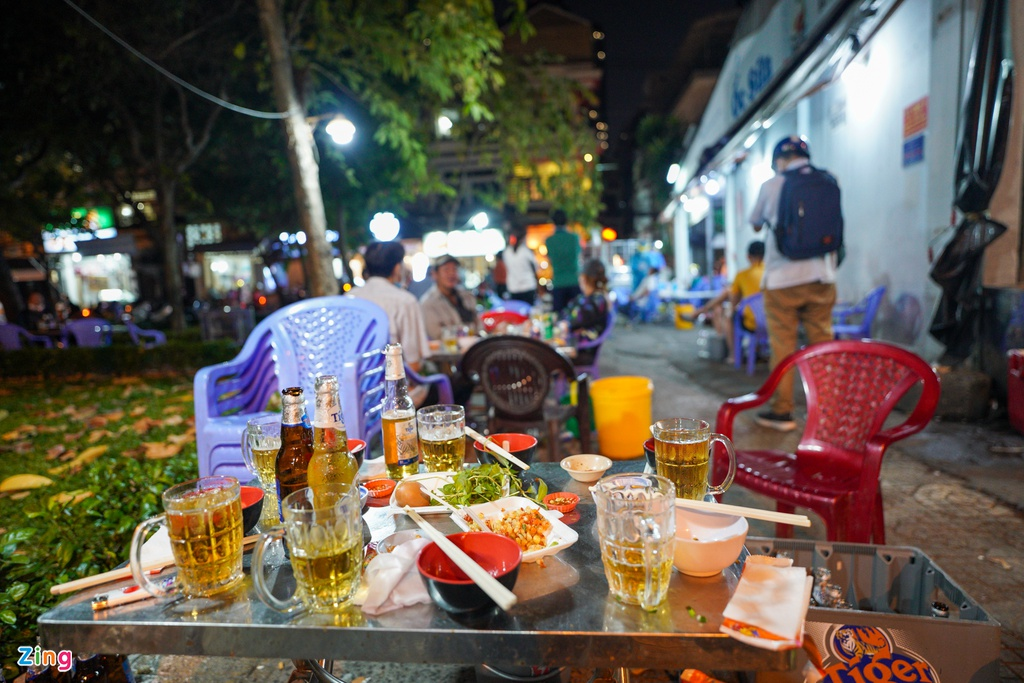 Photo: Zing News
As seeing the functional forces approaching, some diners at a restaurant on Pham Viet Chanh Street quickly left.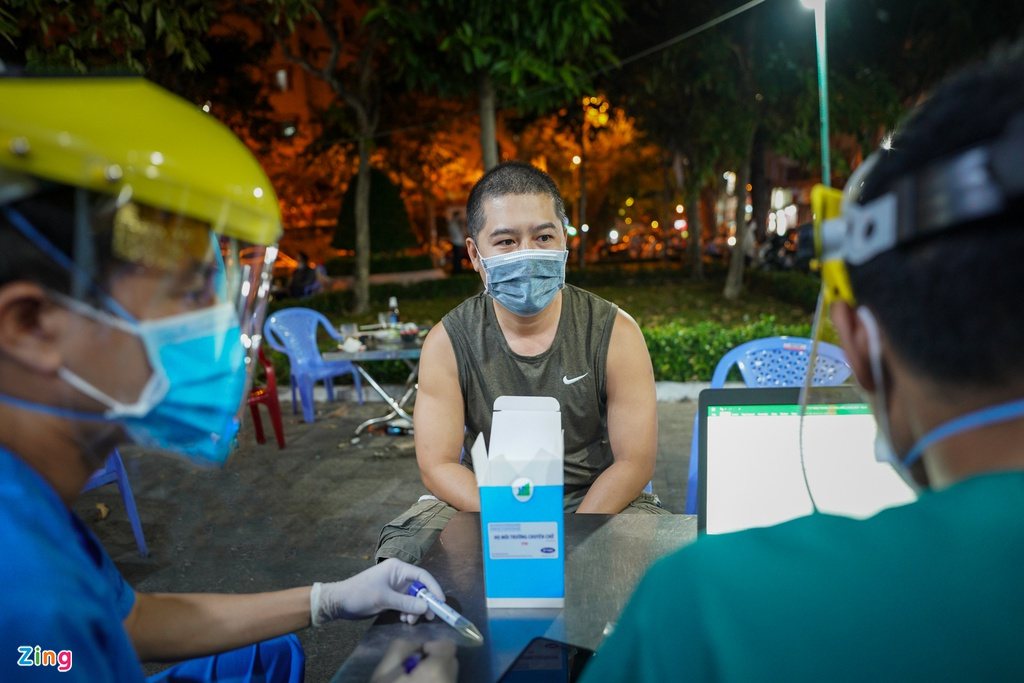 Photo: Zing News
Tran Dai Sieu, 39, a restaurant owner on Pham Viet Chanh Street was at first surprised as the medical delegation entered his restaurant. However, he then supposed that "randomly taking samples is a good move to stem the transmission spread".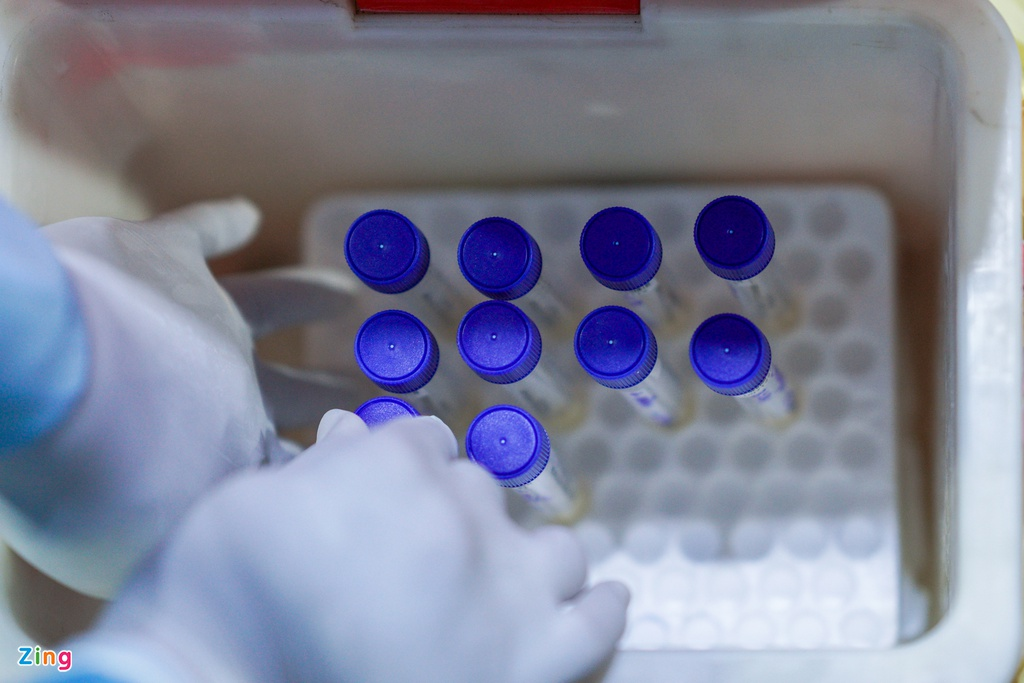 Photo: Zing News
Nasal swab samples are stored in accordance with the regulations of the Health Ministry. Personal information is written outside each sample. If anyone tested positive, they will be informed.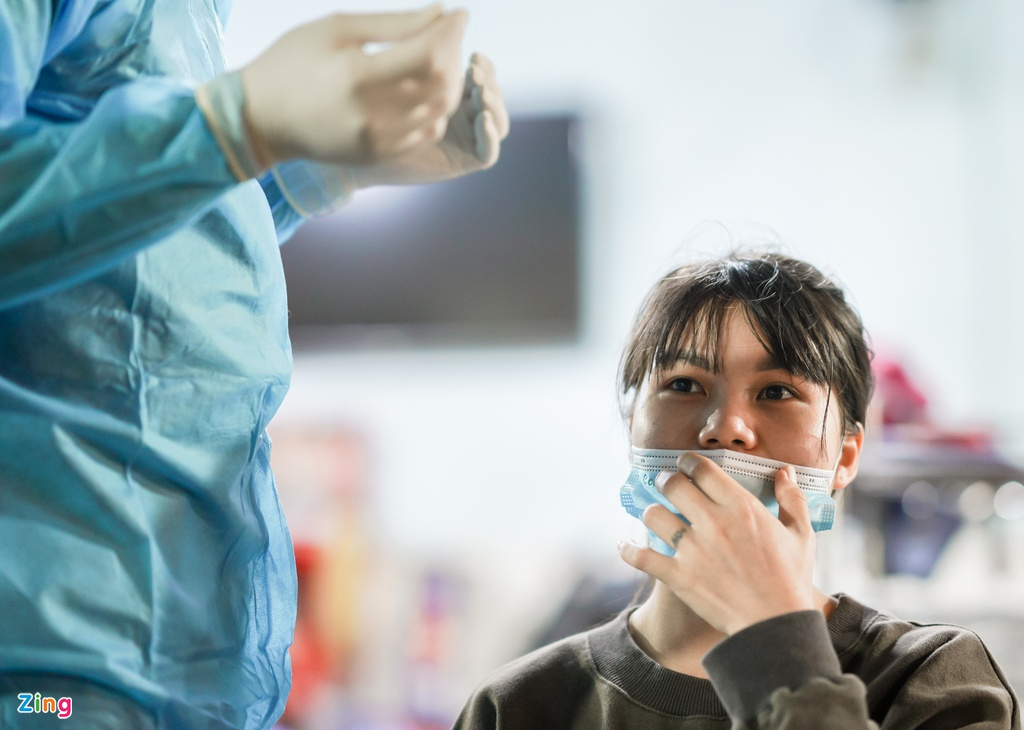 Photo: Zing News
Nguyen Thi Ngoc Hieu, 24, a coffee shop owner in Ward 19 complied with sample taking as she found it really necessary.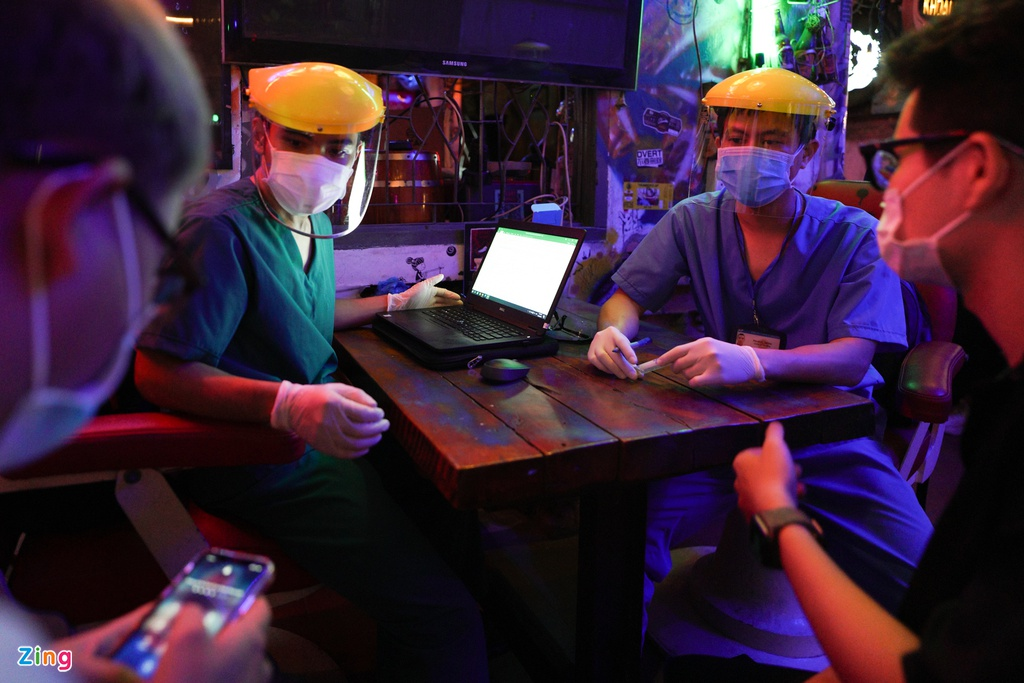 Photo: Zing News
Each medical group consists of two people responsible for recording information and one person in charge of taking samples.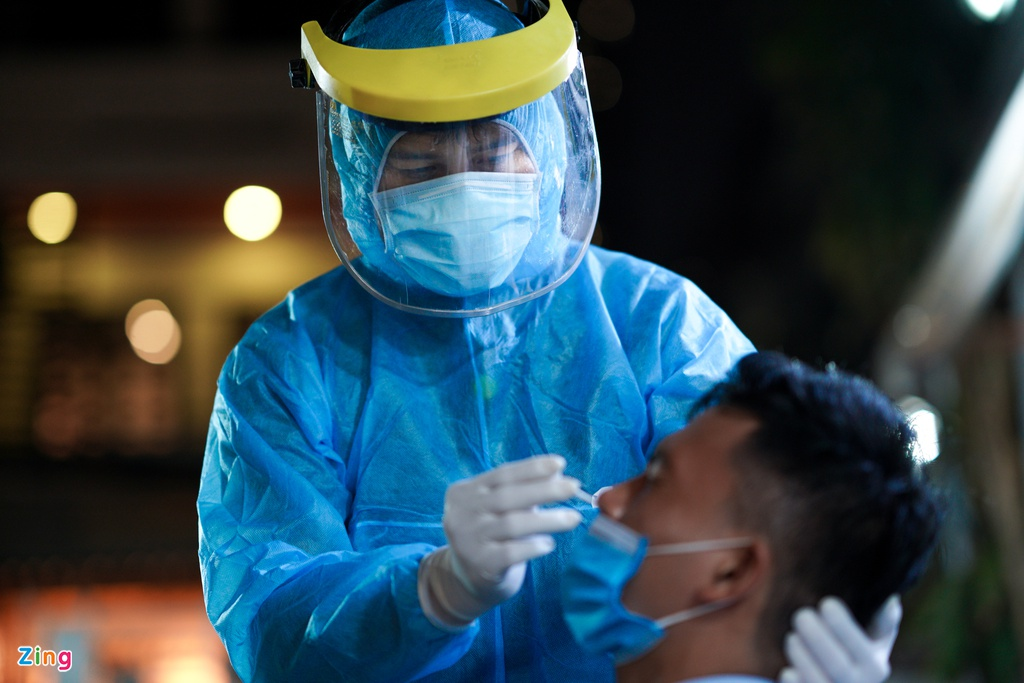 Photo: Zing News
The random tests would be done at restaurants in all 20 wards of the Binh Thanh district until the end of next month, and any person or restaurant found breaching pandemic preventive regulations would be penalized.
The tests at dining facilities are part of a random mass testing program the HCMC Disease Control Center (HCDC) began at the end of the Lunar New Year holidays on February 16.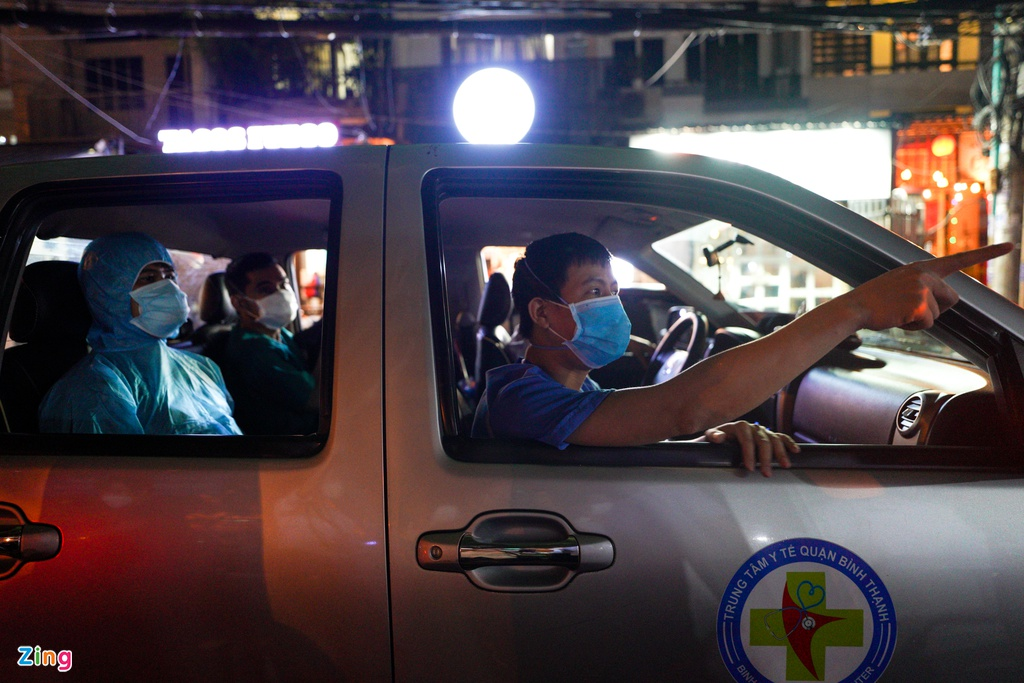 Photo: Zing News
In the past week, the HCDC has taken more than 4,800 random samples at airports, bus stations, and train stations, and almost 3,800 have proven negative so far and the remaining results are still awaited.
HCMC suspended all non-essential services, shutting down bars, karaoke parlors, cinemas and discotheques, and banned religious events on February 9 after 31 Covid cases were diagnosed.
Restaurants with over 30 covers were told to close while smaller ones need to ensure there are not more than 10 people per table and there is a minimum distance of 1.5 m between guests.
So far, HCMC has reported 36 Covid-19 community transmission cases since the latest outbreak on January 28.
The latest wave, which began in the northern Hai Duong and Quang Ninh provinces, has spread to 13 cities and provinces.
The Southern Metropolis has found no new cases in the last 13 days.