Vietnam COVID-19 Updates (Feb 25): COVID-19 under sound control nationwide: Health Minister
COVID-19 has been brought under good control nationwide, according to Minister of Health Nguyen Thanh Long.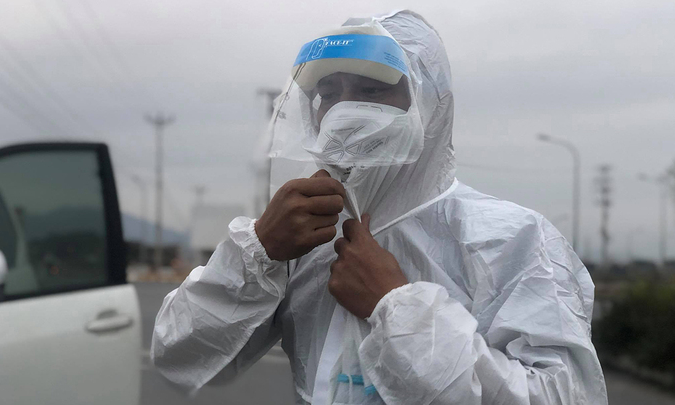 Photo: VN Express
Nine COVID-19 cases recorded
Vietnam detected nine cases of COVID-19 to 18:00 on February 24, all in the northern province of Hai Duong, raising the tally of domestic infections to 1,513. No new cases found this morning.
According to the National Steering Committee for COVID-19 Prevention and Control, among the latest cases, six are reported in areas under lockdown in Kim Lien commune, Kim Thanh district, two in Cam Giang district who had been quarantined earlier, and one in Thanh Ha district who was also put under quarantine. The patients are being treated at a COVID-19 hospital in Hai Duong city.
The same day, 30 COVID-19 patients have been given the all-clear. In a bid to live safely with the pandemic, people should strictly follow the Ministry of Health's 5K message: khau trang (facemask), khu khuan (disinfection), khoang cach (distance), khong tu tap (no gathering) and khai bao y te (health declaration).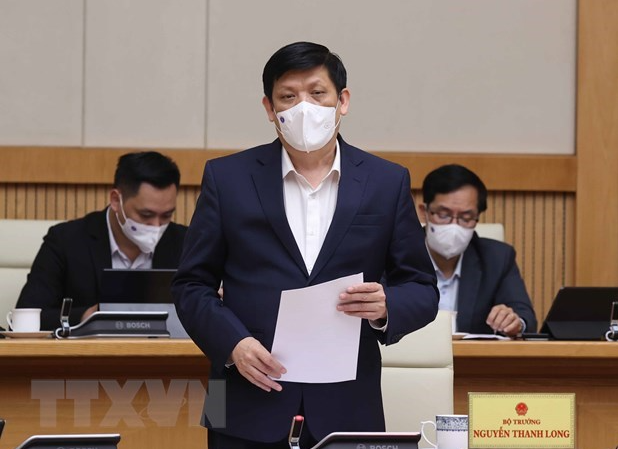 Photo: VNA
COVID-19 under sound control nationwide: Health Minister
Speaking at a meeting between the permanent cabinet members and the standing members of the National Steering Committee for COVID-19 Prevention and Control on February 24, Health Minister Nguyen Thanh Long said localities around the country have performed well in implementing prevention and control measures.
He said that SARS-CoV-2 variants found in cases in Vietnam include the 20C variant, which was contracted by a Japanese patient found dead in Hanoi earlier this month, and another recent case in the capital. This variant is mostly found in the Republic of Korea, India, and Taiwan (China), but not Japan. Its infection speed is not high, while its strength is yet to be determined. The SARS-CoV-2 variant found in Hai Duong originated from the UK and South Africa, while that in Quang Ninh was also detected in the UK.
The minister asked localities to continue applying preventive measures against the pandemic in line with the Prime Minister's Directive No 05 while paying greater attention to supervising medical facilities and patients exhibiting fevers and coughs as well as foreign experts and people entering the country from abroad.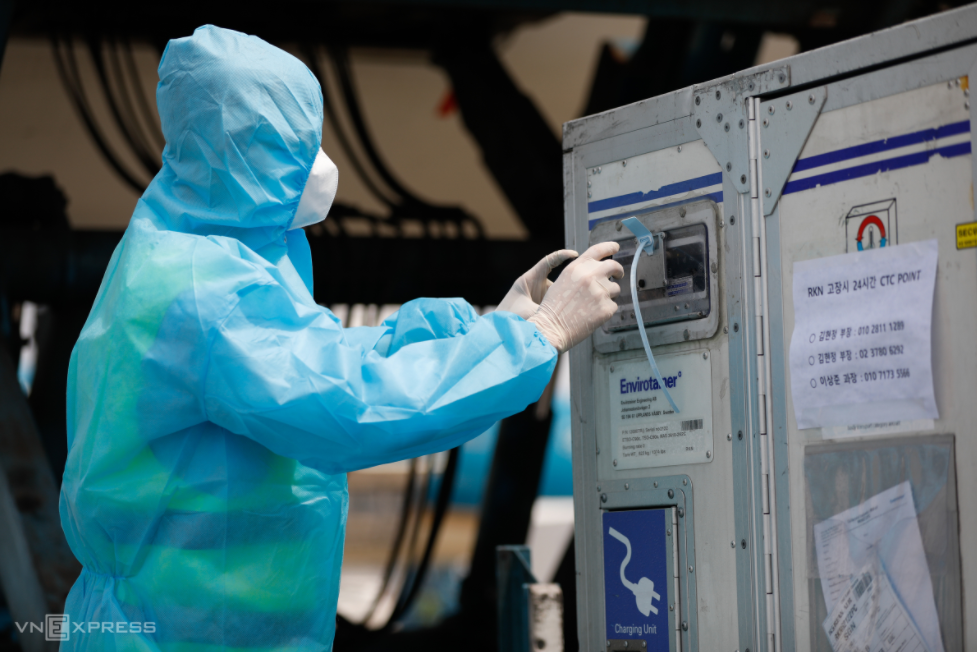 Photo: VN Express
Deceased Japanese in Hanoi infected with new Covid-19 strain
A Japanese man found dead in Hanoi before being confirmed a Covid-19 patient was infected with a coronavirus strain that has never been reported in Vietnam. Health Minister Nguyen Thanh Long revealed the information at a meeting Wednesday, 10 days after he died.
The strain, known as CAL.20C, originated from a group of viruses tracked from Europe to New York early in the pandemic and was first detected in California in July. The virus strain has been spreading fast in many U.S. states and has mainly surfaced in South Korea, Taiwan, and India. Vietnam has earlier reported U.K. coronavirus variant in the outbreak in Hai Duong and neighboring Quang Ninh, and the South African variant in an imported case. Recently a patient in Hai Duong was also found to be infected with the highly contagious coronavirus variant from South Africa.
In light of new variants, the government has limited inbound flights. Only special cases approved by authorities can enter the country. Vietnam has closed its borders but allows a limited number of flights to return citizens from overseas or carry foreign experts, with all arrivals required to enter 14-day quarantine.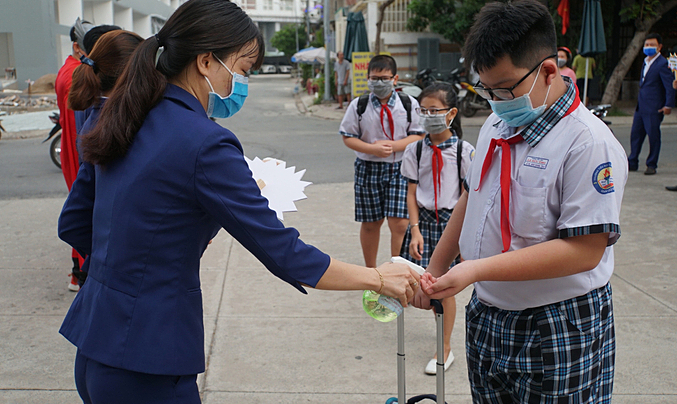 Photo: VN Express
Updates on provincial measures to cope COVID-19
Quang Ninh to spend 500 billion VND buying COVID-19 vaccines: The northern province of Quang Ninh will spend at least 500 billion VND (21.7 million USD) on purchasing COVID-19 vaccines, targeting mass vaccinations as soon as possible. Local authorities announced the information during a meeting between the cabinet, the National Steering Committee for COVID-19 Prevention and Control, and localities on February 24.
HCM City's Dept of Health develops an emergency plan for COVID-19: Ho Chi Minh City's Department of Health has developed an emergency plan for COVID-19 outbreaks under three scenarios of fewer than 100, 200, and 500 positive cases. These hospitals will be ready to increase the number of beds to admit COVID-19 patients and others suspected of having COVID-19 if an outbreak occurs. If the hospitals become overloaded, the department will use Pham Ngoc Thach Hospital's 464 beds to admit COVID-19 patients.
Social distancing order removed in Gia Lai's four localities: The Central Highlands province of Gia Lai will remove social distancing order at the stroke of February 25 in four localities reporting no new COVID-19 cases in the last 14 days, according to its announcement issued on February 24. They include Ayun Pa township and the districts of Ia Pa, Phu Thien, and Krong Pa. Students of the province are set to return to school on March 1 while socio-economic activities will resume in the new circumstance.
The national count of COVID-19 infections now stands at 2,412, of whom 1,790 have recovered. Among the active patients, 97 have tested negative for the coronavirus SARS-CoV-2 once, 26 twice, and 68 thrice.
As many as 88,583 people who had close contact with COVID-19 patients or came from pandemic-hit areas are now under medical monitoring nationwide, with 592 in hospitals, 12,112 in other State-designated quarantines establishments, and 75,879 at home.