European leaders debate on COVID-19 vaccine passports
European leaders are up to debate on the issue of vaccine passports and status apps, after the calls for European Commision to create common measure to allow travel and holiday trips.
On February 25, EU leaders will discuss the possibility of common national measures to allow travel between members states.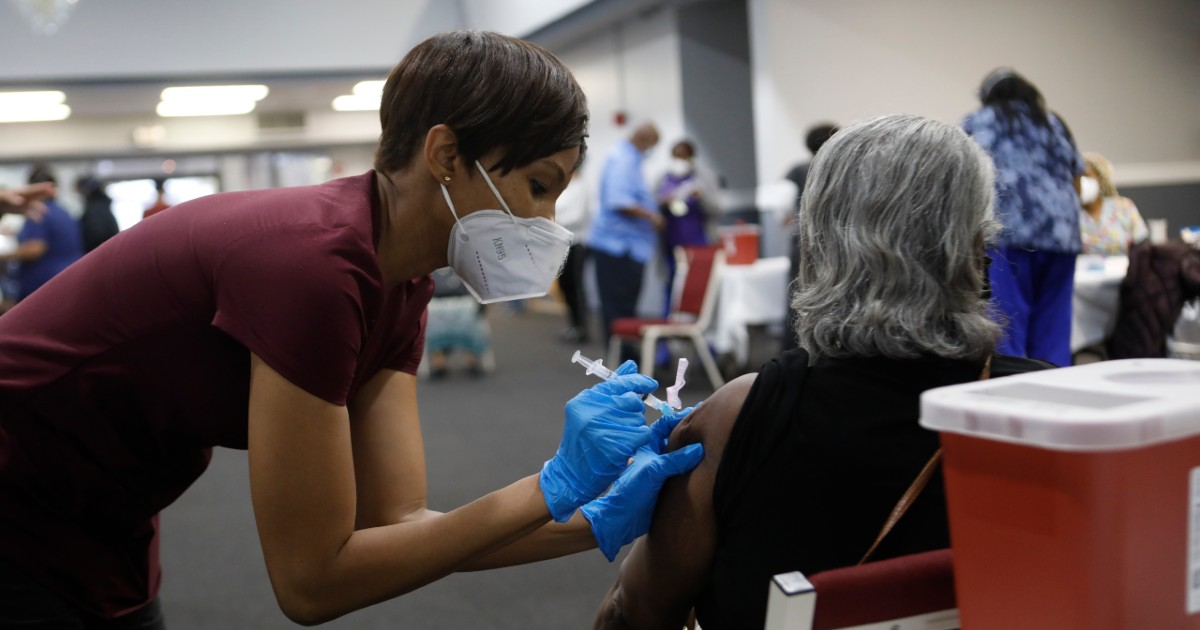 Photo: Octavio Jones/Getty Images
Greece, Italy, Spain and Portugal are among the proponents of EU-wide vaccine passports, with Greek prime minister Kyriakos Mitsotakis officially calling for their introduction. European Commission president, Ursula von der Leyen, stated in January that she supported the idea, according to Healthcare IT News.
It has also been raised in the U.S. by President Joe Biden, who asked his administration to "assess the feasibility" of "international certificates of vaccination or prophylaxis" in one of his first executive orders aiming at curbing the pandemic, signed the day after he was inaugurated, according to Barron's.
The debate in Europe will likely pit the governments whose economies depend on a return of tourists to recover from the recession against those who argue that a vaccine passport would lead to unwanted discrimination between their own citizens, between those who have been vaccinated and those who haven't been able to get their shots: For the moment, in most of Europe, vaccination isn't a simple voluntary act that can be accomplished quickly. It depends on pecking orders, waiting lists, priorities set by governments about who should get it quickly and who can wait a bit longer.
National measure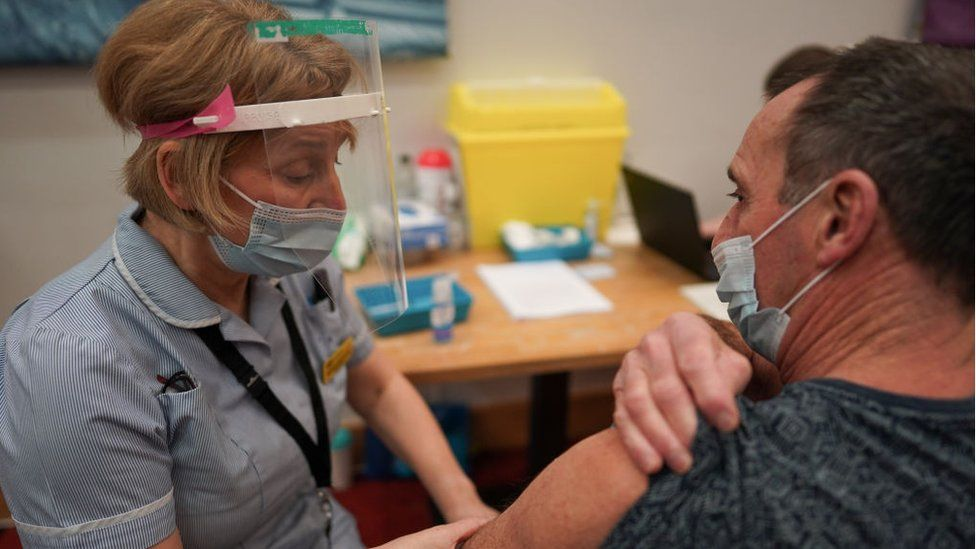 Photo: BBC
UK prime minister Boris Johnson this week announced a review of vaccine passports to be led by Cabinet Office minister Michael Gove, which will examine whether businesses such as pubs and theatres could be prohibited from making access conditional on vaccination. The NHS app is expected to become a digital COVID-19 certificate allowing citizens to prove they have been vaccinated or tested negative.
Several countries have already moved to create measures. Iceland began rolling-out digital passports in January. Meanwhile, Denmark confirmed that a simple coronavirus passport for business travellers will be launched on its digital health portal, sundhed.dk by the end of February. Sweden is also due launch a vaccine passport by summer.
Spain is working on a vaccination passport for its citizens, to help the tourist sector recover and is compiling a database of vaccine refusers to share with the EU.
Tech trailblazer Estonia has worked with the World Health Organisation (WHO) to create an e-vaccination certificate known as a "smart yellow card, with a pilot" scheme launched last month.
Hungary also announced it will issue a vaccine passport to citizens who have had the second dose of the vaccine, which may allow them to stay out after the country's 8pm curfew.
Although Poland said it does not have plans for a vaccine passport, it is using a QR code app system which allows vaccinated citizens to skip quarantine when entering the country.
Tech companies have already begun to facilitate digital health passports. A coalition of health and tech groups have formed The Vaccination Credential Initiative, to create an internationally accepted digital health card, which will store information on COVID-19 such as negative tests or proof of vaccination.
British firm V-Health launched a passport for air travel last year and a UK prototype immunity passport developed by Mvine and iProov recently entered the live testing stage.
Swiss non-profit organisation, the Commons Project has developed app called the CommonPass app, which is designed to transmit COVID tests and vaccination status from certified labs and vaccination sites while preserving privacy.
France and Germany have voiced concerns that vaccine passports would mean privileged treatment for certain classes of citizens. Germany's ethics council recommended that no special conditions be granted to the inoculated and cited a lack of evidence over whether vaccinated people could still spread the virus.
There are also privacy concerns about the measures. In December, the University of Exeter in the UK published a report raising concerns about the impact of digital health passports on data privacy and human rights.
Prof Sir Montgomery, professor of health care law at University College London and chair of Oxford University Hospitals NHSFT, said: "Vaccine passport apps could potentially undermine other public health interventions and suggest a binary certainty (passport holders are safe; those without are risky) that does not adequately reflect a more nuanced and collective understanding of risk posed and faced during the pandemic.
"It may be counterproductive or harmful to encourage risk scoring at an individual level when risk is more contextual and collective – it will be national and international herd immunity that will offer ultimate protection. Passporting might foster a false sense of security in either the passported person or others and increase rather than decrease risky behaviours."
What is a vaccine passport?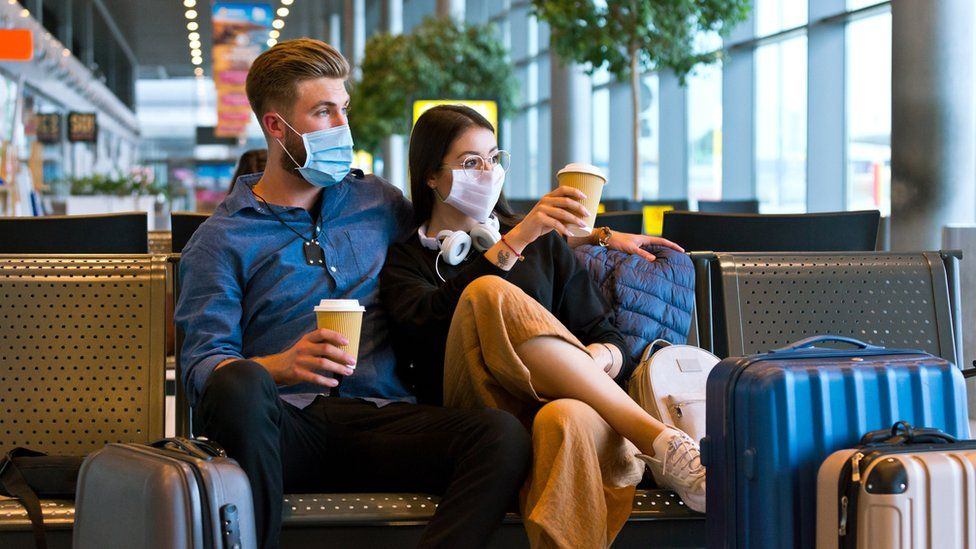 Photo: Getty Images
The government wants as many people as possible to be vaccinated against Covid, but it's not compulsory.
At the moment, anyone who has had the jab receives a vaccination card, and the details go in their medical records, according to BBC.
Ministers are considering additional ways for people to prove they are at lower risk of getting or transmitting the virus.
According to the BBC's political correspondent, Damian Grammaticas, a passport feature may be added to the existing NHS app.
This might allow people to use their phone to prove they have been vaccinated or had a recent negative test.
A passport could theoretically allow visitors to show bars or sports stadiums, for instance, that they have been vaccinated. This could help venues feel more confident about being Covid-secure.
A review of whether such passports could help the economy recover has been announced by the government.
It will consider whether proof of a jab or a negative test could be used to gain access to an event or service, reduce restrictions on socialising and improve safety.
The review will also look at privacy and ethical issues, including how far companies will be allowed to go in requesting Covid passports.
Prime Minister Boris Johnson said people who can't have a vaccine must not be discriminated against.
In future, some countries are likely to require proof of vaccination to allow entry.
"If another country says you can't come in unless you have the jab, then we want Brits to be able to demonstrate that," Health Secretary Matt Hancock has said.
In Greece, the prime minister has urged the European Commission to introduce a certificate which would allow "the freedom of movement of persons who have been vaccinated"
Estonia and the UN's WHO health agency are working to create an e-vaccination certificate known as a "smart yellow card".
Denmark is developing a digital vaccine passport so its citizens can prove they have had the jab.
Spain is compiling a database of vaccine refusers, which it will share with the European Union.
Pregnant women are not generally recommended to have the vaccine unless they are at particular risk. And the vaccine isn't suitable for people with some health conditions, including certain allergies and immune system problems.
Sarah Gilzean, a discrimination lawyer at Morton Fraser, agrees that such valid reasons for not having the jab could make it hard for employers to insist staff have vaccine passports.
"In settings where there are alternatives like mass testing that are less intrusive, it's going to be difficult for employers to justify that requirement," she says.
In her view, the only employees where there is a "good argument" that vaccinations should be compulsory are health and social care workers.