Phuong Uyen Tran's Keys to Run Successful Family Business
In Phuong Uyen Tran's viewpoint, relationships among members are the most important when running a family business.
Working as a family will present challenges, but the benefits of achieving success as a family far surpass them. As one of the most successful beverage companies in Vietnam, Tan Hiep Phat, founded by Qui Thanh Tran and developed by the Tran family, sets an example of how a family business can earn fruitful success.
Phuong Uyen Tran, Qui Thanh's daughter and Deputy CEO of Tan Hiep Phat, sees the following principles as the foundation to run a family business through storms.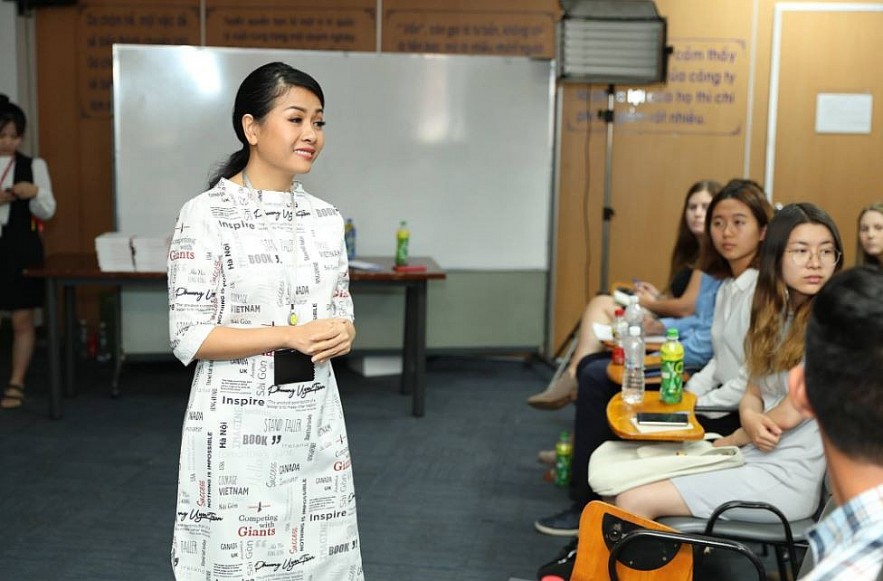 (Photo: Phuong Uyen Tran Facebook)
Embrace effective communication
Communication is critical no matter the situation, but when you have personal and business lives overlapping, emphasis on good communication is extremely important. Transparency and better communication empower every individual involved in the business, especially family members, to exercise better judgment and to take ownership over their part in the process.
A shared understanding of expectations allows everyone to be unified in purpose, goals, and tasks. Family-owned businesses only work well when there is good communication between different family members and across the generations.
Listen to one another
An integral part of communication is listening. A family must learn to listen to each other fully and to be generous.
"This results in giving others the space to express an opinion without butting in or mentally preparing our own retort. Doing this as a family helps free us from our prejudices about who we are and what we are capable of - it gives each individual the space to reveal their best self," she says.
In the workplace, while the female Deputy CEO needs to respect her father as her boss, he also needs to respect her professional opinion even if it differs from his. "He talks to me as a valued colleague and supervisor, not as a father talking to a daughter," Phuong Uyen says.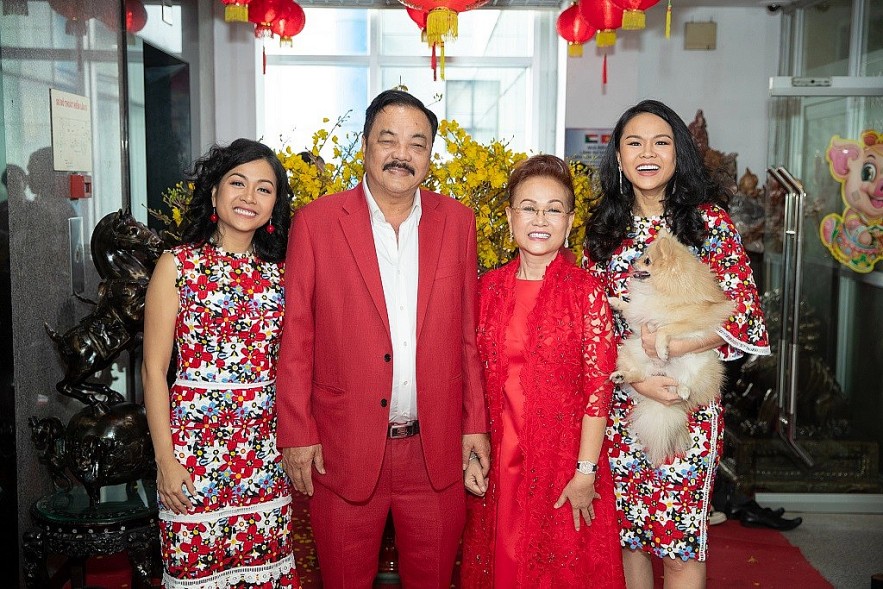 (Photo: Bao Dau Tu)
Create and adhere to boundaries
When family members are involved in the business, it is important that boundaries are created both inside and out of the working environment. The potential for broken boundaries and inter-marital, or inter-generational, conflict is practically limitless.
"When THP was first established, we had no boundaries at all - we literally lived in the factory. My father's office was also our family's living room. Logistics have changed over the years, but despite the change in living quarters, it is important to acknowledge boundaries in the work environment," she writes
"For example, in the workplace, I need to respect my father as my boss, but he also needs to respect my professional opinion even if it differs from his. He talks to me as a valued colleague and supervisor, not as a father talking to a daughter."
Recalling the early days when Tan Hiep Phat was established, Phuong Uyen Tran said "We literally lived in the factory. My father's office was also the family living room."
Things changed when the business develops. "These days we live in an apartment above the factory and try to eat together twice a day. When we are at work, we only refer to each other as Dr.Thanh, Madam Nu, Miss Bich, and Miss Phuong. It is how we try to maintain good boundaries and make them clear to all our colleagues," she writes.
Be a family first
In Phuong Uyen Tran's viewpoint, relationships among family members are the most important.
"Our family has its own mission statement and a set of core values just like our company does. We regularly revisit these values, discuss them at family meetings, and then refine them. We all agree to abide by them. We have found them an indispensable checklist. They bound us together at a time when we were fraying at the seams. They have helped keep us close-knit and made our working life far more straightforward," the businesswoman says.
Much has been written about the best way for family business owners to transfer that sense of responsibility to the new generation.
Qui Thanh Tran has been quoted on CNBC on this question saying, "I have to choose the right person to become the CEP of the company and give this responsibility to the most competent individual. I hope my children will work hard to achieve that distinction, instead of automatically assuming they'll be given the position because inheriting a business is not a privilege, but a responsibility."
Now, being a famous and successful woman in both writing and business, Phuong Uyen Tran always feels thankful for the image of the businessman her father has always been.
"This is the man who taught me and my siblings how to work and be successful. His tenacity and desire to work hard are core tenets of what our family stands for – and as an extension, THP. After all, THP has been built on the foundation of the very family values that my parents believe in for every aspect of their lives", she shared.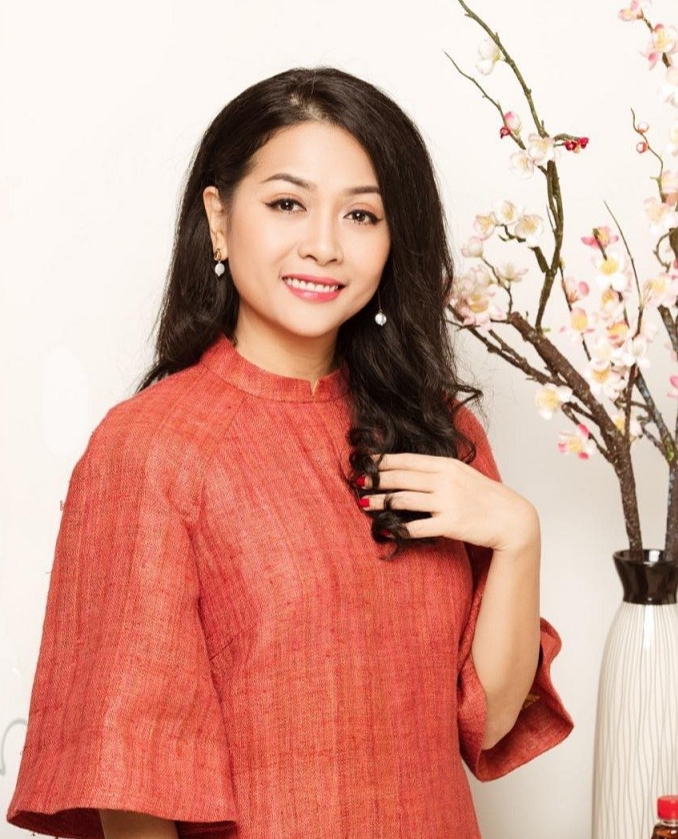 (Photo: Phuong Uyen Tran Facebook)
About Phuong Uyen Tran
Working as a powerful businesswoman, Forbes published author, Phuong Uyen Tran is a model of success in Vietnam.
Her writing, including "Competing with Giants" book, and her latest articles are to advise and inspire young people to start up, overcome challenges and reach out to the world. It is the story of a little girl taking great responsibilities for a corporation and devoting herself to society.
Started working at Tan Hiep Phat in 2004, now Phuong is the Deputy CEO of the Group. Phuong is responsible for Tan Hiep Phat's overall procurement, domestic and international marketing, public relations, and corporate social responsibility programs.
Phuong is an executive of the Beverage Association of Vietnam. She also sits on the executive committee of the Young Presidents' Organization (YPO) Vietnam chapter where she ranks as the youngest woman to have been accepted globally when she joined in 2007.