Pinterest: Top 10 European City's Most Beautiful Homes In The World
Lovely historical sites, beautiful natural scenes, and delicious food, these European city's beautiful homes are voted to be the most favorite places according to the popular site Pinterest.
With search interest for "the most beautiful cities in Europe" seeing a 60% surge on Google, Uswitch.com/mortgages wanted to discover which European city's homes are the most beautiful according to Pinterest.
(the full blog post for your reference: www.uswitch.com/mortgages/guides/european-cities-with-most-beautiful-homes).
Topping Europe's most beautiful homes by a landslide is Paris, France. The modern spin on stunning historic architecture is the reason the classic Parisian home and interior is envied, with a whopping 955 boards and an impressive 47,882 pins on Pinterest as of 2021 - 73.19% more boards than Berlin.
Taking the second spot is Germany's capital; Berlin. With 256 boards and 17,825 dedicated pins - 62.77% fewer pins than Paris, Berlin can be pictured embracing its gritty textures and urban aesthetic. With their edgy and artsy vibe, Berliners have mastered the simple yet effective interior and exterior!
Placing third is Amsterdam in the Netherlands with 180 boards. Unique, creative and historic, the Dutch capital is heavily influenced by its culture and is a destination that every architecture lover must visit.
Just behind in fourth place as the European city with the most beautiful homes on Pinterest is Athens in Greece with 177 boards, whilst Italy's floating city, Venice, which has 10.73% lesser - 158 boards - places fifth, according to Travel Daily News.
1. Paris, France – 955 boards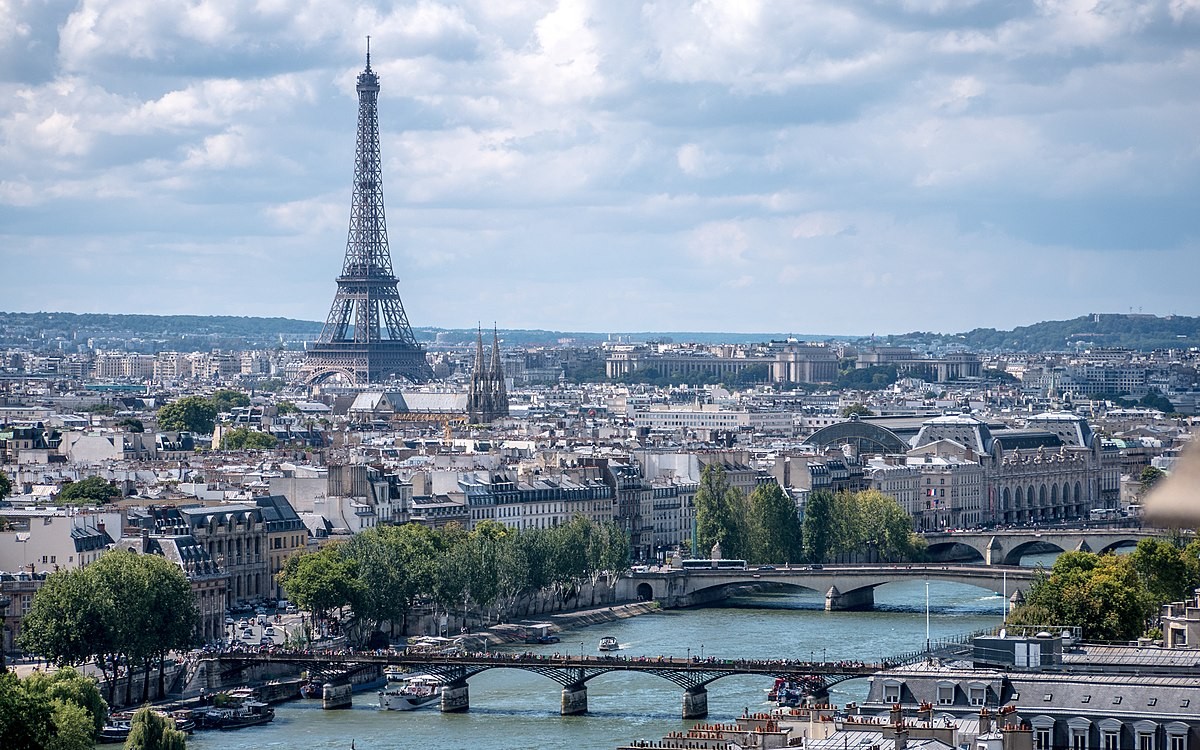 Photo: Wikipedia
Paris is a city unlike any other. It is overflowing with culture, history, and beauty. And while people travel to Paris to see the Louvre, climb the Eiffel Tower, or see Notre-Dame, the real magic is found in the streets. Here, the ins and outs of daily life play out — chic women on bikes pedal their children to school, artists post up in cafés with a notebook, and both young and old line up morning and evening for a fresh baguette from the neighborhood boulangerie. It is likely everything you imagined, and then a bit more — because while Paris is a city with a strong cultural identity, it also houses people from all over the world who add their own culture and customs into the mix. This is why a visit to Paris' top sights is simply not enough — to truly get a sense of the city, take to the streets where the essence and enchantment of Paris is most felt.
As you explore the streets of Paris, you'll find yourself walking the hills of Montmartre in search of that perfect crepe spot or meandering through Belleville, a Chinese neighborhood interspersed with hip, young Parisians and elaborate murals. Across the Seine, you might find yourself enjoying an all-too-early verre du vin at a café in Saint-Germain-des-Prés or exploring the winding streets of the Latin Quarter. It doesn't take much to find yourself fully immersed in this special city, according to Travel + Leisure.
2. Berlin, Germany – 256 boards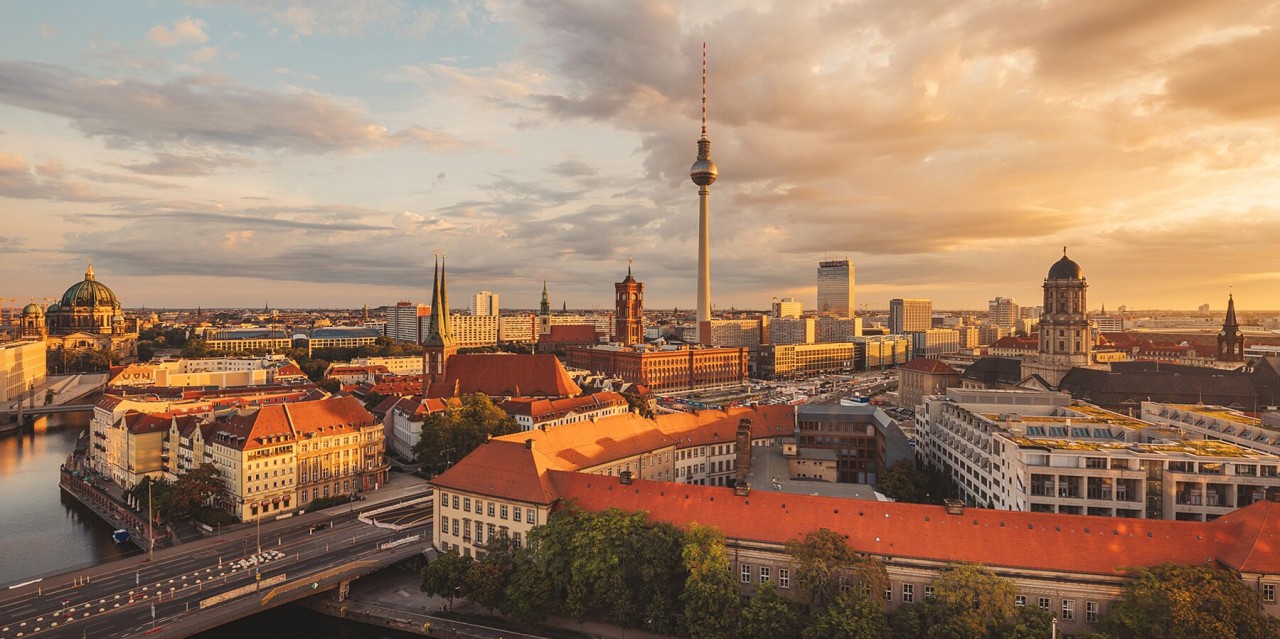 Photo: Travel + Leisure
England takes pleasure in London, the U.S. loves New York, France is slightly narcissistic about Paris and, following suit, Germany proudly claims Berlin. More than two decades since the fall of the Berlin Wall, the city basks in a cultural renaissance that boasts everything from museums and fashion to food and nightclubs. But that's not to say that this city has forgotten its dark past; in fact, attractions like The Memorial to the Murdered Jews of Europe, the Topography of Terror and the Checkpoint Charlie Museum are evidence of its steadfast reverence. And yet, Berlin is on the upswing. An afternoon of people-watching at a lively cafe or an all-night dance fest at a hip club will provide you with the proof.
The best time to visit Berlin is May through September, when the weather is ideal for cafe sitting, park lazing and leisurely city strolling. Winter, on the other hand, is freezing: Temperatures tend to range from 20 to 30 degrees Fahrenheit. However, this might be the best time for budget travelers to score deals on airfare and hotel rates, according to U.S.News.
3. Amsterdam, Netherlands – 180 boards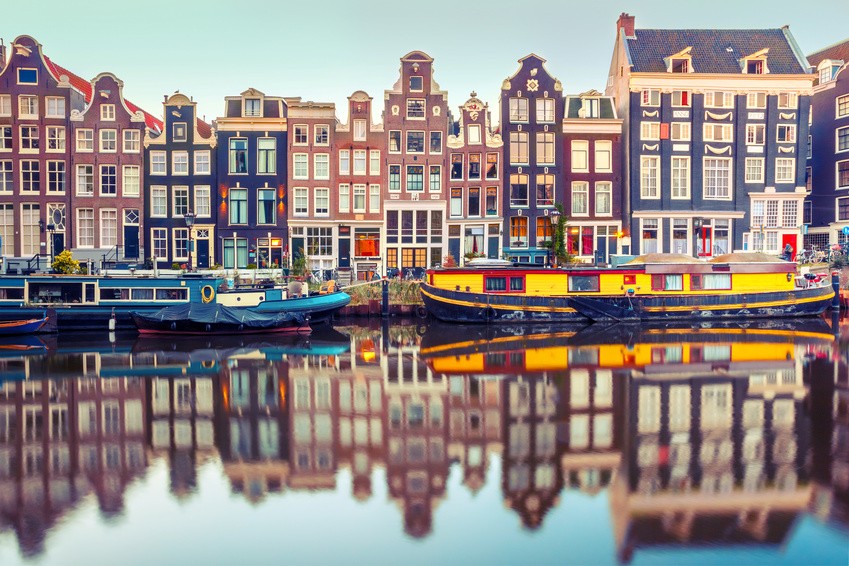 Photo: Global Compliance News
Golden Age canals lined by tilting gabled buildings are the backdrop for Amsterdam's treasure-packed museums, vintage-filled shops and hyper-creative drinking, dining and design scenes.
Amsterdam's canal-woven core is laced by atmospheric narrow lanes. You never know what you'll find: a tiny hidden garden; a boutique selling witty, stylised Dutch-designed homewares and fashion; a jewel-box-like jenever (Dutch gin) distillery; a flower stall filled with tulips in a rainbow of hues; an old monastery-turned-classical-music-venue; an ultra-niche restaurant such as an all-avocado specialist or one reinventing age-old Dutch classics. Fringing the centre, post-industrial buildings in up-and-coming neighbourhoods now house creative enterprises, from art galleries to craft breweries and cutting-edge tech start-ups, as well as some of Europe's hottest clubs, according to Lonely Planet.
4. Athens, Greece – 177 boards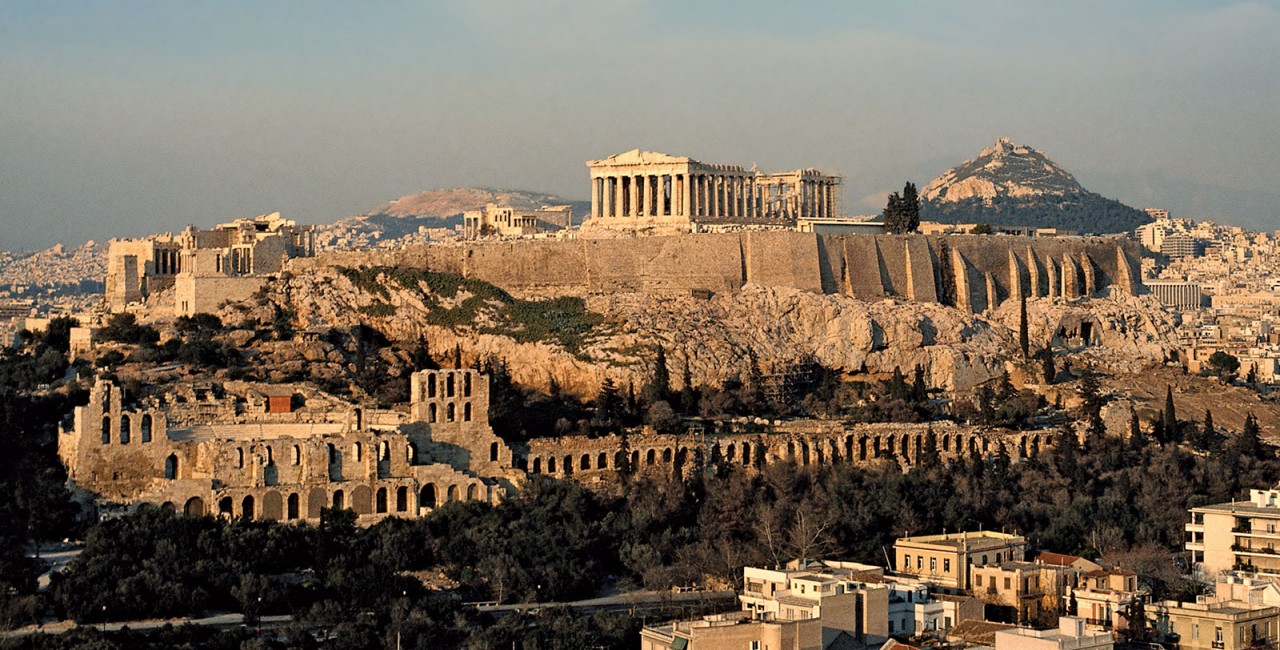 Photo: Britannica
Named for Athena, the Greek goddess of wisdom and courage, the proud marble columns of Athens – once the most powerful city in ancient Greece – mirror the fortitude of the goddess herself. Athens was the birthplace of democracy, theater, and Western civilization, and the city's cultural richness and history is evident in its architecture. Majestic, strong, and purely white, the sturdy columns of the Parthenon, which crowns the city, give travelers a glimpse into Athens' architectural perfection; this symbol of classic architecture continues to hover over the city and is one of many reasons tourists visit Athens in droves. Travel to Athens is a must for history and archeology buffs, but the city's hillsides and picturesque vistas will be equally appreciated by nature lovers, according to Travel + Leisure.
Athens is sunny and warm year-round; consequently, it is a destination that can be visited at any time of the year. Most tourists choose to visit Athens during the spring and fall, when the temperatures are at their most agreeable. Though the month of August can be quite hot, hotel rates tend to drop during this time, and the streets are quieter. Likewise, winter brings fewer visitors. Some tourists may prefer to travel to Athens during these off seasons, when they can savor the city in relative peace.
5. Venice, Italy – 158 boards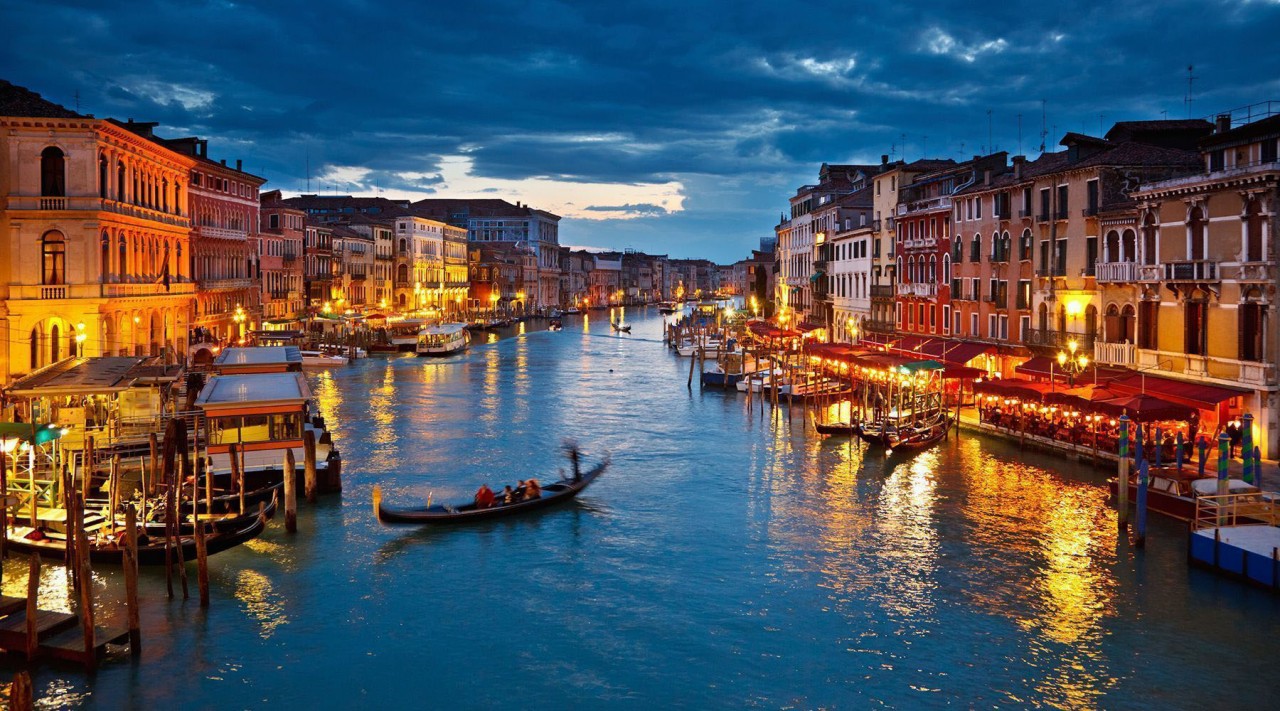 Photo: Azamara Cruises
With its iconic canals, picturesque gondolas, and winding streets, it's no surprise that Venice is considered one of the most romantic cities in the world. But while the city is popular with honeymooners, it's also a huge destination for cruisers and backpackers too.
Venice is beautiful, fun, and full of narrow streets and alleys to get lost in. It's a magical place unlike any other. There are museums, palaces, historic town squares to explore, and endless gelato to eat.
Don't stick to the city, though – that getting lost should also be done in the lagoon, taking the vaporetto (ferry) to the beach-filled Lido, island of glass Murano, and, further out, Torcello and Burano, where Venice began 1600 years ago. You could spend a lifetime here and never do Venice justice. But with just a few days, it can touch your soul.
If you're wanting to escape the crowds, there's no better time than winter, when visitor numbers are at their lowest. But while there's a romance to it, Venice in winter with its biting cold, swirling fog, and frequent wind and rain certainly isn't the Venice of people's dreams. In summer, the city is crowded and hot – but it's also the perfect time to head to the beach on the Lido, or into the lagoon. Spring and fall tend to have the best of both worlds – go late March to mid April, Easter aside, and you should enjoy decent weather but not too many crowds. Christmas tends to be quiet but New Year is busy, and Carnival (roughly mid January to mid February) is packed, according to Travel + Leisure.
6. Barcelona, Spain – 135 boards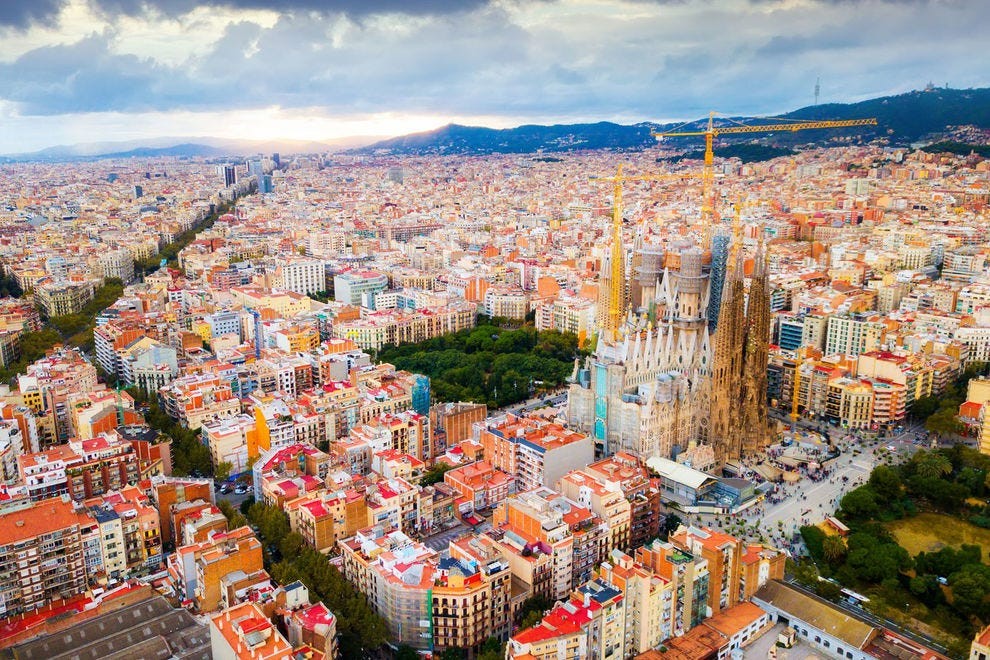 Photo: Getty Images
Barcelona is an enchanting seaside city with boundless culture, fabled architecture and a world-class drinking and dining scene.
Barcelona's architectural treasures span 2000-plus years. Towering temple columns, ancient city walls and subterranean stone corridors provide a window into Roman-era Barcino. Fast forward a thousand years or so to the Middle Ages by taking a stroll through the shadowy lanes of the Gothic quarter, past tranquil plazas and soaring 14th-century cathedrals. In other parts of town bloom the sculptural masterpieces of Modernisme, a mix of ingenious and whimsical creations by Gaudí and his Catalan architectural contemporaries. Barcelona has also long inspired artists, including Pablo Picasso and Joan Miró, both of whom have major Barcelona museums devoted to their works, according to Lonely Planet.
7. Rome, Italy – 115 boards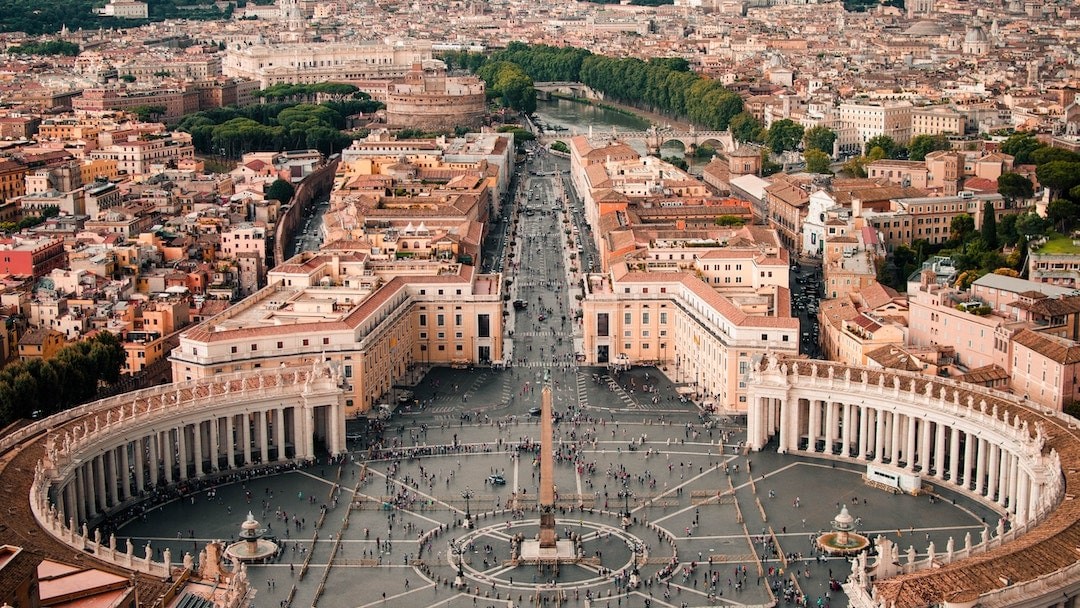 Photo: The Italian On Tour
It's been centuries since this gorgeous tumble of ancient and Renaissance buildings ruled the world, but Rome still captivates in a way few cities elsewhere can. Today, we come here as much for the cacio pepe in Testaccio and to wander the lanes of Monti, as we do the Pantheon which is as impressive on your first visit as it is your 30th. Doesn't hurt, either, that the cocktail bars now give Paris's a run for their Euro.
Italy's capital city, Rome is also known for a history that dates back to the eras of Octavian, Julius Caesar and Hadrian, among others. Left behind are structures like the Pantheon, the Roman Forum and dozens of churches, among other historic gems. Art enthusiasts will relish the trove of art housed at the Vatican Museums, and foodies will enjoy the splendid Italian fare, not to mention the gelato. And though its momentous past is the focus for many vacationers, Rome is also a fast-paced, modern and relevant city, with gleaming designer storefronts, sleek hotels and cutting-edge restaurants.
The best time to visit Rome is from October to April when most of the tourist crowds have dissipated and room rates are lower. Although you'll need a warm coat, weather this time of year hardly ever dips below freezing. For warmer weather – without throngs of tourists and the sweltering humidity – come in May or September. High average temperatures flit between the mid-70s and the lower 80s.
8. Dublin, Ireland – 105 boards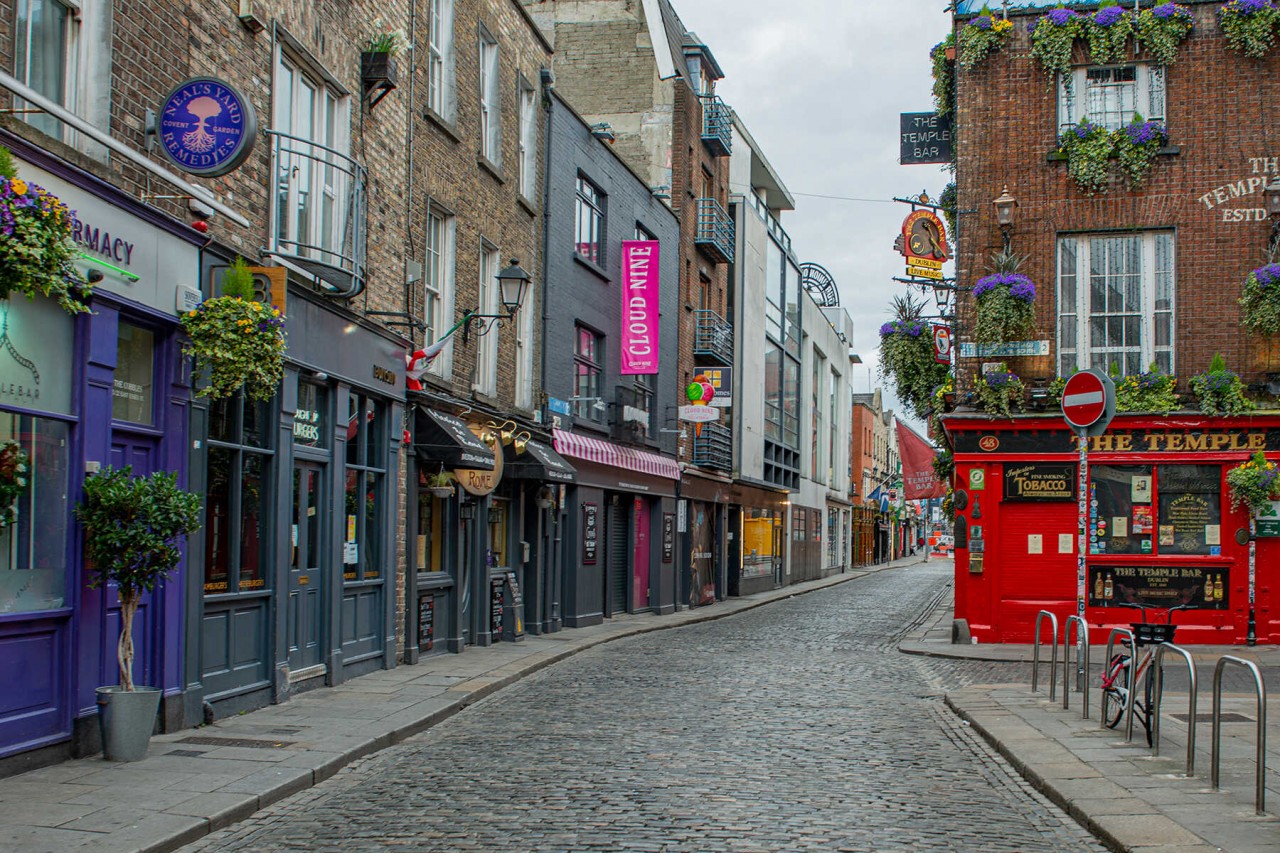 Photo: Travel + Leisure
Like many modern cities, Dublin is a melting pot. Along with its traditional Irish culture, Dublin has been infiltrated by a host of glorious international influences. The city is the largest in Ireland, and its fast-growing immigrant population brings people from all over the world. The influence of these cultures is evident in the diverse and vibrant culinary scene that can be found here. That said, Dublin has held on to some of its classic characteristics. Known for its traditions, fine literature, folklore, customary music and dance, and fresh pints of Guinness are never in short supply. Travelers should expect to experience the traditional alongside the contemporary on their next trip to Dublin. Signing up for one of the best Dublin tours is a great way to experience Dublin's duality.
The best time to visit Dublin is June through August when temperatures are warm (for Ireland anyway) and festivals fill the streets. This also constitutes the most expensive time to visit, with high hotel rates and airfare prices. It's also the most crowded time of year. If you're looking for a deal and fewer tourists, come in the winter with your heaviest coat.
9. Edinburgh, Scotland – 69 boards
Photo: Getty Images
Vivid remnants of the past are still present in the city that has served as Scotland's political and cultural capital for nearly a thousand years. Medieval Old Town's hilly and cobblestoned streets contrast with 18th-century New Town's modern shops, Georgian architecture, and pleasant squares, which are at once both intimate and grand. From volcanic crags and charming narrow lanes (called "closes") to the massive stone fortifications of Edinburgh Castle, the city maintains a decidedly ancient quality. It's still evolving today, thanks to newly vibrant neighborhoods like Leith, the once-dingy port on the North Sea's famed Firth of Forth, which is emerging as an exciting epicurean center.
When you visit Edinburgh, you can see both its Old Town, a warren of medieval streets, and the Georgian-era New Town—the Edinburgh of the Enlightenment, the Athens of the North, an orderly grid and broad streets and small parks. If you travel to Edinburgh today, you'll be a witness to a third chapter, as the Scottish debate whether to become an independent nation again, according to Travel + Leisure.
10. Vienna, Austria – 59 boards
Photo: Insider
Vienna became an important centre in the tenth century, then in 1278 the city fell to Rudolf of Habsburg, but didn't become the imperial residence until 1683. The great aristocratic families flooded in to build palaces in a frenzy of construction that gave Vienna its Baroque character. By the end of the Habsburg era the city had become a breeding ground for the ideological passions of the age, and the ghosts of Freud, Klimt and Schiele are now some of the city's biggest tourist draws.
Central Vienna is surprisingly compact, with the historical centre, or Innere Stadt, just 1km wide. The most important sights are concentrated here and along the Ringstrasse – the series of traffic- and tram-clogged boulevards that form a ring road around the centre. Efficient public transport allows you to cross the city in less than thirty minutes, making even peripheral sights, such as the monumental imperial palace at Schönbrunn, easily accessible. However, for all the grand palaces and museums, a trip to Vienna would not be complete without spending a leisurely afternoon over a creamy coffee and a piece of cake in one of the grand, shabby-glamorous coffeehouses for which the city is famous, according to Rough Guides.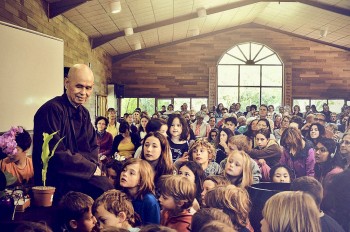 Viet's Home
The master of meditation "passed away peacefully" at the Tu Hieu Temple in Hue – where his spiritual journey began and Vietnam's Buddhist heartland, the Plum Village Community of Engaged Buddhism said.