Vietnamese in Russia, Singapore, RoK and Germany raise funds for flood victims
Vietnamese embassies in Russia, Singapore, the Republic of Korea (RoK) and Germany launched a range of fund-raising programmes to support flood victims in the central region.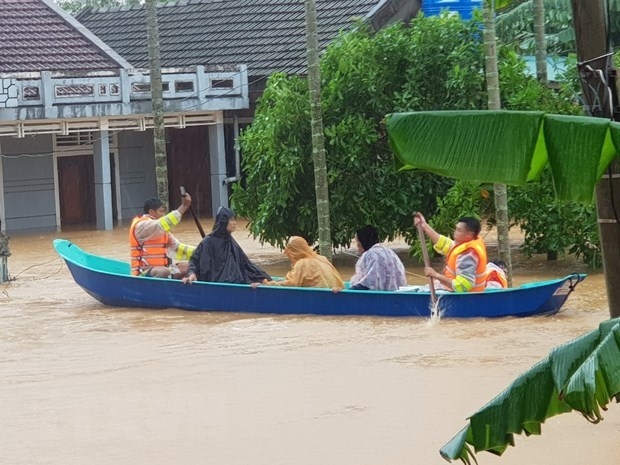 Vietnam's central region has been ravaged by floods over the past days. Photo: VNA
Floods that began on October 6 in the central region have killed more than 100 people and left many missing. Thousands of homes have been submerged and thousands of hectares of crops have been damaged.
Speaking at the launching ceremony, Vietnamese Ambassador to Russia Ngo Duc Manh highlighted the significance of the activity.
He called on the embassy's staff and Vietnamese living and working in the country to support the programme, contributing to helping residents hit by floods in the central region overcome consequences of natural disasters and soon stabilise their lives.
Before the fund-raising programme was launched in Russia, many volunteer groups were formed across the country to call for assistance for flood victims, raising a total of over VND 456 million (over USD 19,650).
The campaigns to raise funds for flood-hit people in Vietnam have been expanded in Russia.
Meanwhile, the Vietnam Embassy in Singapore has established units to directly receive donations from organisations and individuals in the country, as well as provide addresses in Vietnam so that donors can send their donations to.
Similar activities have been organised in the RoK and Germany, demonstrating the sentiments of overseas Vietnamese towards flood victims at home.
Before that, the Vietnamese Business Association and the Vietnamese Students' Association in Australia have also made appeals over the last few days to overseas Vietnamese to assist those in distress in their homeland.
The Vietnamese Embassy in Canada also launched a donation campaign, organised online with the participation of Vietnam's representative agencies and expatriates in Ottawa, Toronto, Montreal, Quebec City, and elsewhere.
The Vietnamese communities in the Czech Republic, Poland and Cambodia launched fundraising campaigns for flood victims as Vietnam's central region has been ravaged by historic floods.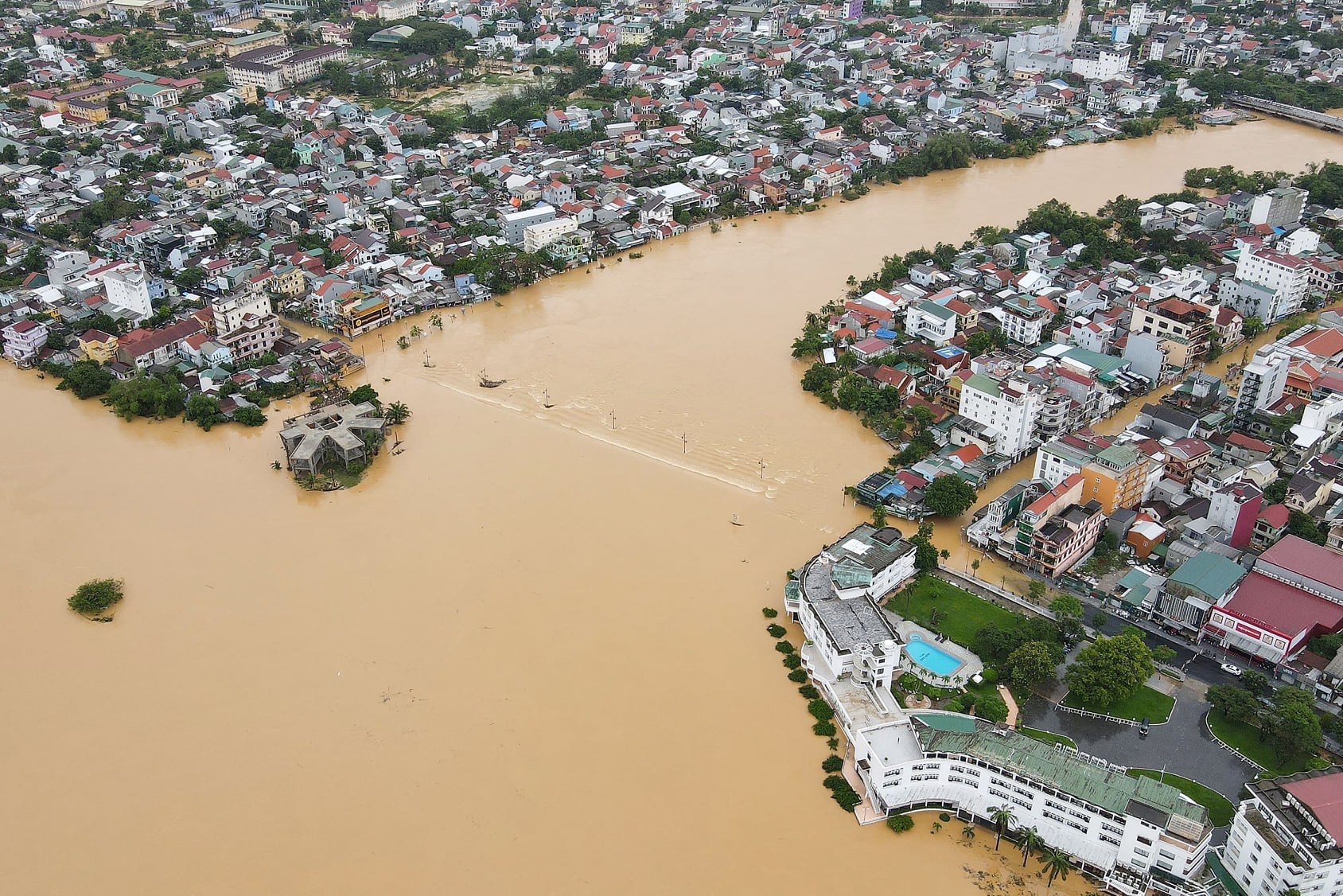 An aerial picture shows Hue city, submerged in floodwaters caused by heavy downpours, in central Vietnam on October 12, 2020. © UNICEF/UN0352729/Anh/AFP
Widespread flooding and landslides in five provinces in central Vietnam, have left more than 1.5 million children at risk of disease, poor nutrition and delayed development, according to the United Nation Children's Fund (UNICEF).
At least 135,000 families have been directly impacted by flood water levels as high as two meters in certain communes, and over half a million people unable to access protected water sources.
As a result, nearly 1.2 million students are currently out of school and learning is disrupted.
Prime Minister Nguyen Xuan Phuc sent a letter to all officers and soldiers of the Vietnam People's Army (VPA) on October 22, encouraging them to remain steadfast.
The PM noted in the letter, sent after the death of 33 military personnel while tackling natural disasters in the central region, that under the leadership of the Party and the State, VPA officers and soldiers have always been united, proactive, and creative in facing difficulties and challenges.
Eleven officers and soldiers, along with two officials from Thua Thien-Hue province, lost their lives in a landslide on October 13 while on their way to reach the Rao Trang 3 hydro power plant to locate landslide victims.
On October 18, 22 others from Economic - Defence Army 337 under Military Region 4 died while tackling the aftermath in Huong Phung, a disadvantaged border commune in Huong Hoa district, Quang Tri province./.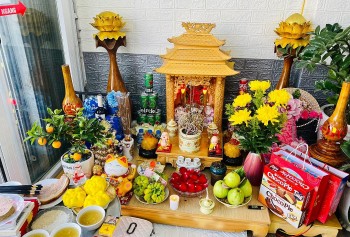 Handbook
Learn more about an ancient Vietnamese tradition that may bring you good fortune!