PM meets with overseas Vietnamese in RoK
On November 27 in Seoul, Prime Minister Nguyen Xuan Phuc, his spouse and a high-ranking Vietnamese delegation visited the Vietnamese Embassy and and representatives of the Vietnamese community in the Republic of Korea (RoK).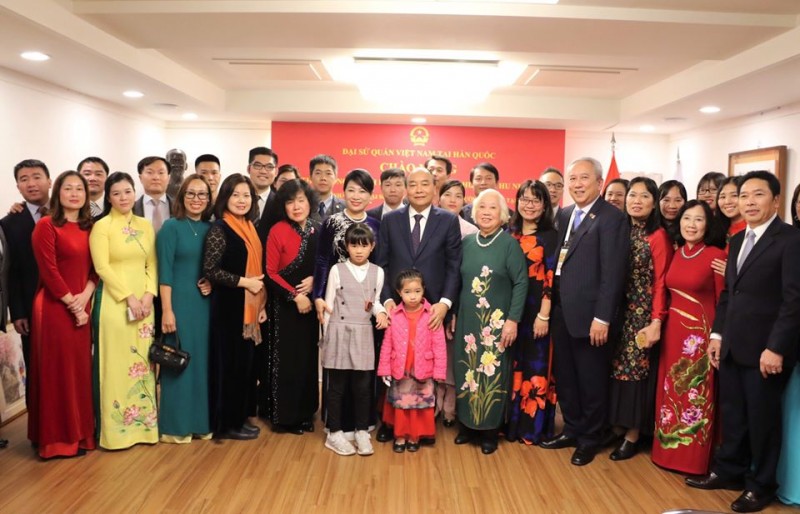 Prime Minister Nguyen Xuan Phuc, his spouse Vietnamese Embassy's staff and representatives of the overseas Vietnamese community in the RoK. Photo: VGP
Representative of Vietnamese Association in RoK, Chairman of Association Nguyen Ngoc Cam, and Standing Committee members attended the meeting.
The PM spoke highly of the contributions by the embassy staff and the Vietnamese community in the RoK. He also briefed them on Vietnam's socio-economic situation over the recent past and stressed that the Party, State and National Assembly always give great attention, support and facilitation for the Vietnamese representative offices in foreign countries.
Chairman of the Association Nguyen Ngoc Cam expressed her wish that the PM will ask the Korean side to create more favorable conditions for visa application procedures as well as support more activities of the Vietnamese Association in RoK, such as teaching Vietnamese to young generations and many other activities related to the development of the association.
Noting and answering each issue that overseas people are concerned about, PM Phuc said that in order to have successful direct flights between the two countries, the visa procedures of Vietnamese people to RoK and RoK to Vietnam must be convenient and flexible. The PM believed that with Vietnam facilitating visa issuance for Korean tourists, the Korean visa policy will also be more favorable next time.
Regarding measures to support Vietnamese people in RoK, according to the PM, Vietnamese community must preserve traditions and promote culture and develope mutual trust and understanding between Vietnam and the host country. In addition, the Government will continue to assist nearly 160,000 Korean nationals living in Vietnam, so that the RoK's Government will pay more attention to the Vietnamese community in the country.
The Government leader also encouraged them to facilitate their younger generations in studying to become researchers and scientists in a developed society./.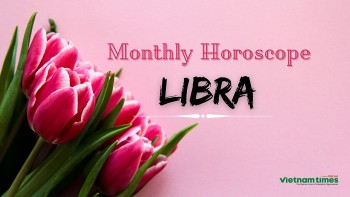 Handbook
Libra Horoscope February 2022: Thanks to harmony and peace at home, you will be able to develop and plan your career. Cooperation and compromise will be very important, especially at work.