PM receives leaders of Vietnam Urban Planning and Development Association
Prime Minister Nguyen Xuan Phuc hosted a reception in Hanoi on October 27 for the leaders of the Vietnam Urban Planning and Development Association (VUPDA).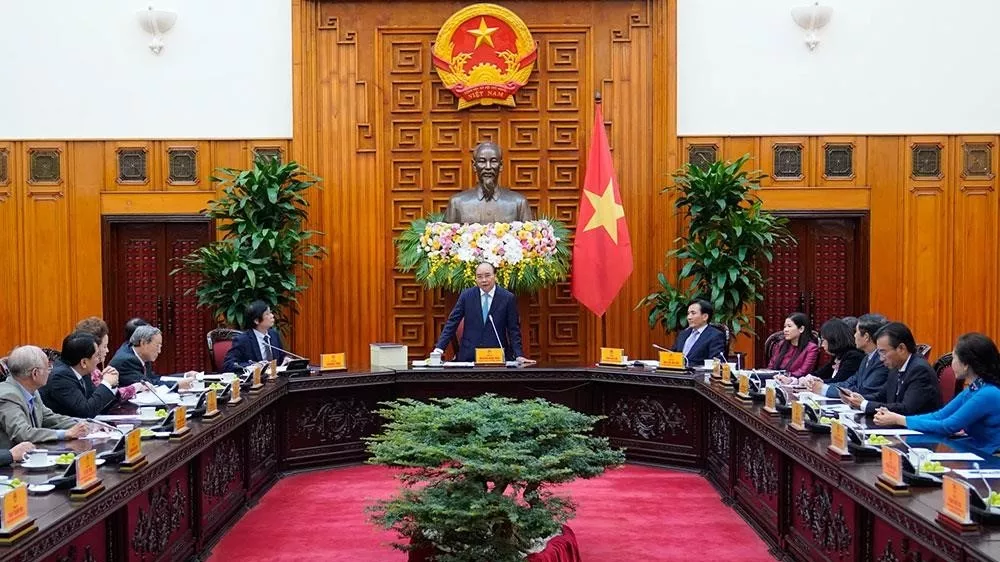 At the event (Photo:TRAN HAI)
Speaking at the meeting, Prime Minister Nguyen Xuan Phuc stated that urban development is a growth channel in any economy, as well as being the current trend in Vietnam. However, the scale of urbanisation in Vietnam is still low. Therefore, the urban development should be more drastic, because this is a good channel for the country's development. Where the city develops, the incomes of people are high. Urban development brings about a series of development services. The PM expressed his confidence that the role and position of investment in sustainability and development in the right direction will have a positive impact on the country. Therefore, it is necessary to develop fast and green in the right direction, while creating jobs and preserving Vietnamese culture.
The PM praised the VUPDA's practical activities in recent times, which contributed to the formulation of resolutions and institutions for national construction such as reviewing legal documents, participating in strategies, orientations, the urban development, general planning on building Hanoi, and the Mekong Delta. In Vietnam, there are modern and synchronous urban areas. In the urban development, the vision of the urban planner is important. The VUPDA has many activities of consultation and criticism on the orientation of green urban development, smart cities, and digital transformation cities. The activities matching the trends are very important.
On the occasion, on behalf of the Government, the PM expressed his hope the association would continue to promote its achievements, further contributing to the urban development, especially in the fields of reducing greenhouse gas emissions and climate change adaptation. The PM hoped the association would continue to contribute to the common interests, with scientific and transparent basis; not let the investor "adjust the planning", bringing a good life to the people. He also called for comments on the new-style rural development trend in Vietnam.
Regarding the upcoming fifth Congress of the VUPDA, the PM hopes and believes that the association will elect the Executive Board. He said that the association should improve the quality of social criticism in the field of urban development planning and building new-style rural in line with the vision of the country's development goals, especially towards the 100th founding anniversary of the Communist Party of Vietnam in 2030, and the 100th National Day in 2045. The association should gather the wisdom of urban architectural planners.
nhandan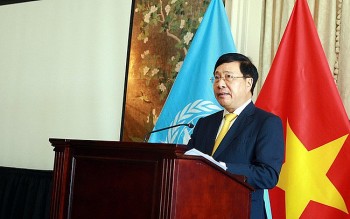 Friendship
Deputy Prime Minister Pham Binh Minh has asserted Vietnam's strong support for and commitment to the UN's role in leading and coordinating multilateral efforts to respond to global challenges.