ChildFund Sport for Development program brings positive changes for over 11,560 youth
Over 11,560 youth in Hoa Binh province and Hanoi capital city have benefited from ChildFund Sport for Development program.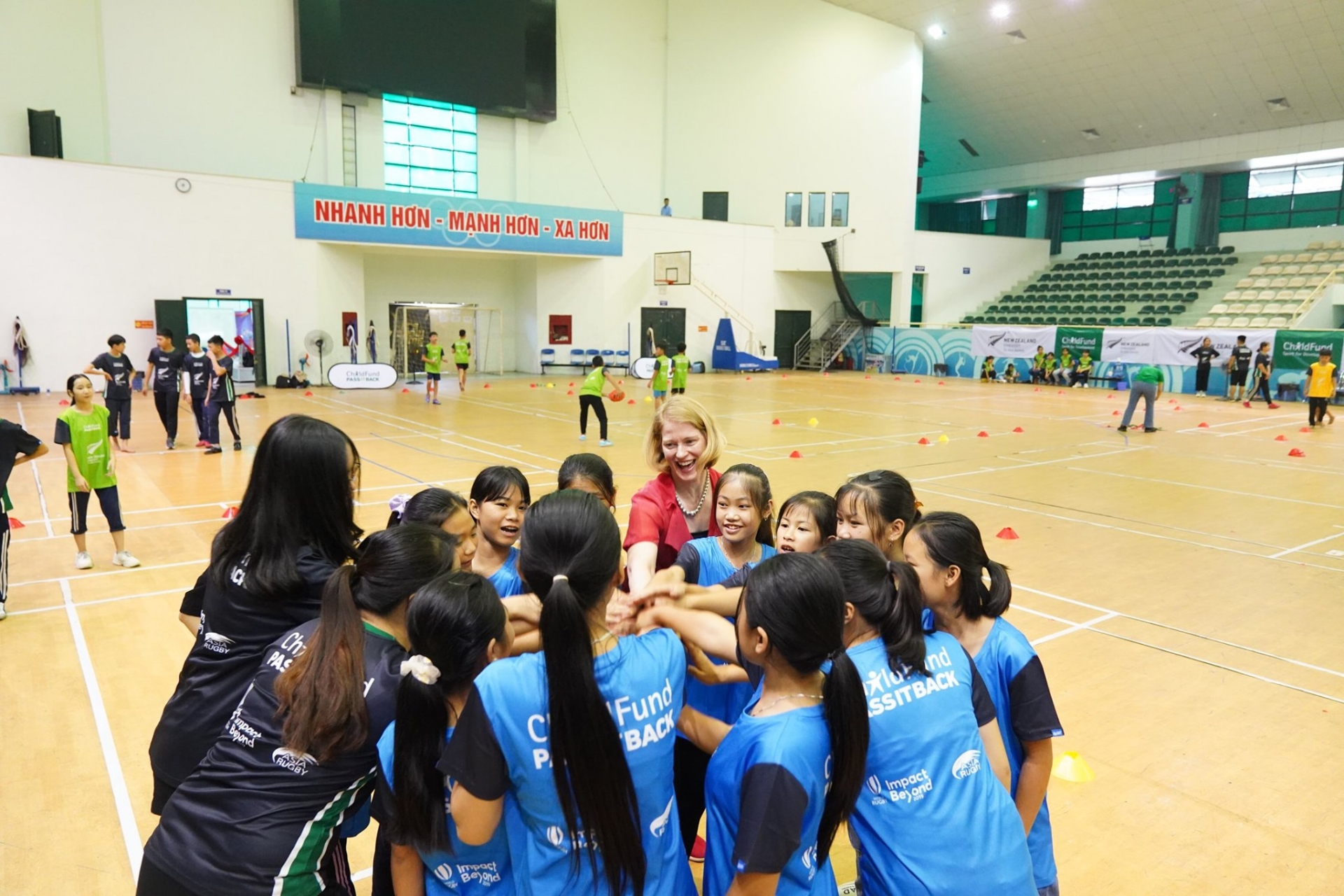 ChildFund's Sport for Development programs in Vietnam allows young people to learn, play and grow through sport. Source: New Zealand embassy
Recently, New Zealand Ambassador to Vietnam Wendy Matthews, ChildFund Vietnam Country Director, Nguyen Thi Bich Lien and participants from the Pass It Back program in Hanoi and Hoa Binh came together to celebrate the power of sport in creating positive change in communities.
The New Zealand Embassy in Vietnam's support of NZD 20,000 (about USD 13.400) through the Head of Mission's Fund has been used to support ChildFund to deliver leadership and life skills learning and culminated in this event bringing together children from rural and urban Vietnam.
Speaking at the event, New Zealand Ambassador Wendy Matthews said: "New Zealanders are passionate about rugby, and we are proud supporters of this 'Pass It Back' programme in Hanoi. This programme is about much more than sport, it is about developing important life skills for boys and girls. Both on and off the field, the participants are building self-confidence, team work skills and learning to create more connected and engaged communities".
"We are delighted to have the support of the New Zealand Embassy in Vietnam in our Sport for Development programs. After being the official charity partner of Rugby World Cup 2019 in Japan, the program has gone from strength to strength, growing numbers of players throughout Vietnam – more than 11,560 players have benefitted from key life skills learning through rugby to date and seven clubs have now been registered by commune-level People's Committees, demonstrating the sustainability of the program," shared ChildFund Vietnam Country Director Nguyen Thi Bich Lien.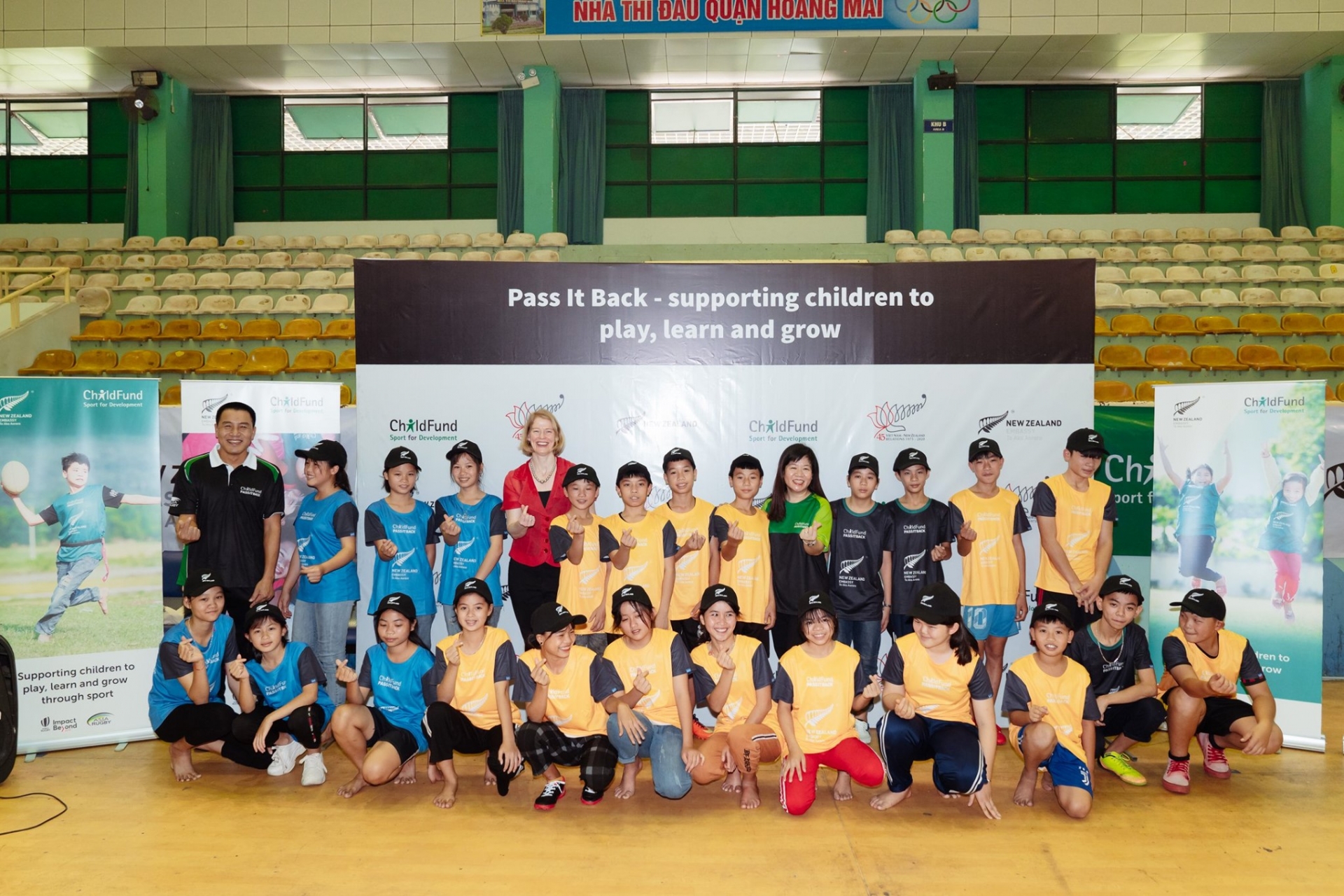 Sport for Development programs contribute to achieving gender equality, reducing inequality, and ending violence against children. Source: New Zealand embassy
According to a Pass It Back Coach, Huyen, who has been in the program for more than 5 years, "As a Coach, I am proud to have contributed to creating a safe and fun environment for children and young people in my community, especially for girls – who usually have fewer opportunities to play sport. Pass It Back changed my life too. Before joining the program, I was a farmer who spent most of my time at home taking care of my family."
"Through my participation in Pass It Back, l have developed my confidence and have grown. Leadership skills gained through the project enabled me to become a Coach Group Leader, a Life Skills Trainer, and now an Area Manager, who coordinates the implementation of the Pass It Back activities in Kim Boi District, Hoa Binh province," Huyen said.
ChildFund's Pass It Back program, implemented across Asia in partnership with Asia Rugby and World Rugby, has delivered more than 46,273 sessions to 32,277 children, more than 50% girls, since 2015.
ChildFund's Sport for Development programs provide children with opportunities to play, learn and grow. Using integrated sport and learning curricula, young people from vulnerable communities are equipped to overcome challenges, inspire positive social change and take active leadership roles within their communities.
Over 11,560 youth in Hoa Binh and Hanoi have benefited from ChildFund Sport for Development program./.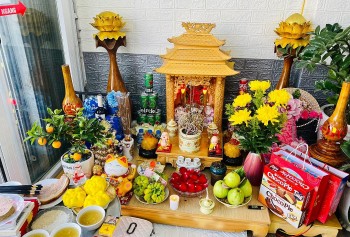 Handbook
Learn more about an ancient Vietnamese tradition that may bring you good fortune!