PM Requests Solutions to Remove Obstacles to Agricultural Production
Prime Minister Pham Minh Chinh asked relevant ministries, agencies and localities to remove bottlenecks that has impeded agricultural production during his dialogue with farmers on May 29.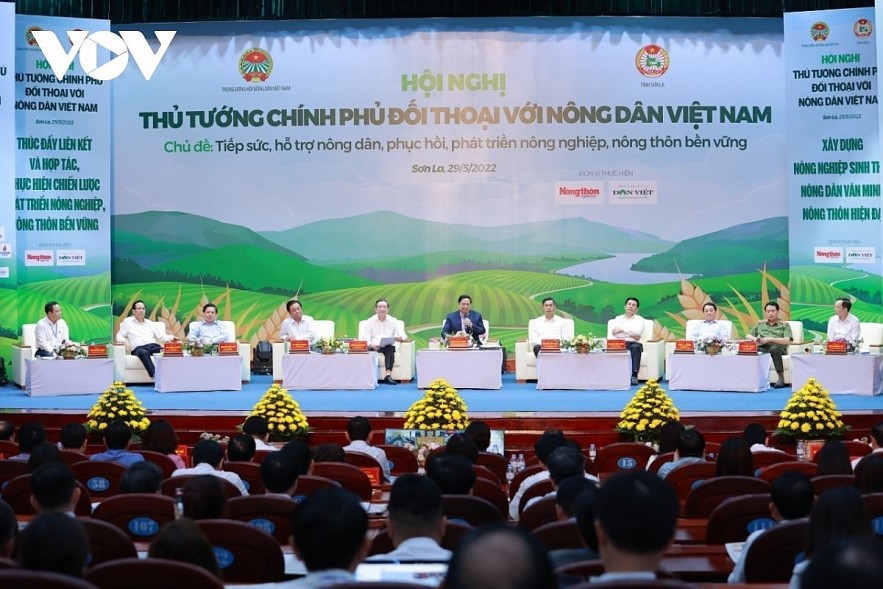 PM Pham Minh Chinh holds dialogue with farmers to address their concerns.
Farmers raised a number of issues concerning restoring post-pandemic agricultural production that need to be addressed to help them feel secure in farming. Notably, they said high prices of agricultural inputs such as fertilizers, plant protection drugs, animal feed and veterinary drugs have negatively impacted agricultural agriculture.
Among other things, farmers asked for solutions to promote the linkage chain between farmers and enterprises, facilitate their access to capital, address environmental pollution in rural areas, step up vocational training, apply scientific and technological advances, and encourage businesses to invest in agriculture.
Addressing the event, Prime Minister Pham Minh Chinh acknowledged farmers' proposals and asked relevant ministries, agencies and localities to come up with solutions to support agricultural production and farmers as well.
"We don't complain, bring up problems and leave them there... We're not perfectionists, but we're not hasty. No matter what we do, we are sure to get good results," emphasized PM Chinh.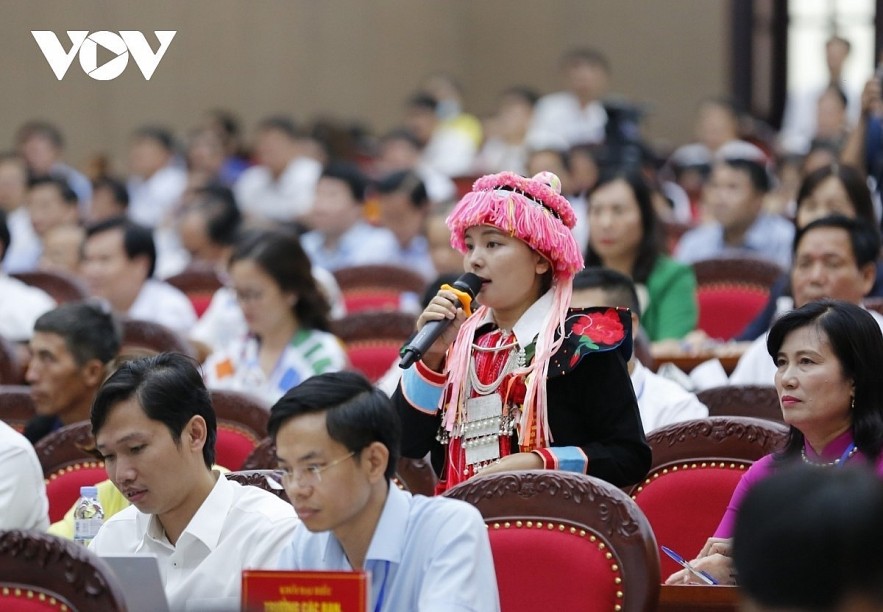 farmer Chao Thi Yen of Lao Cai raises a question at the meeting
Given the current international complications, the government leader said Vietnam will have no choice but to build and develop an independent and self-reliant economy, including agriculture, and at the same time to proactively integrate into the world.
"In the context of integration, any difficulties and challenges will affect countries, including Vietnam, we must not panic, but be confident and brave to solve," he said.
The Prime Minister emphasized the need to continue to innovate technology, diversify supply chains and markets, closely and effectively combine industry with agriculture, modernize agriculture, connect value chains, and develop a digital economy while adapting to climate change and reducing greenhouse gas emissions in agriculture.
VOV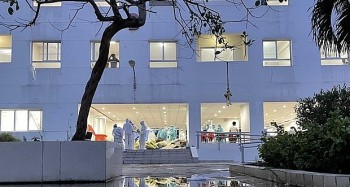 National
Vietnam News Today (Aug. 16): More than 251 million doses of Covid-19 vaccines administered in Vietnam; HCM City ready to reactivate Covid-19 treatment hospitals; Vietnam Airlines opens ticket sales for upcoming Tet Holiday; Demand for logistics real estate increases sharply: Savills Vietnam.