Polish Film Festival to Get Underway in Three Cities
The Polish Film Festival in Vietnam will take place in Hanoi, Thue Thien-Hue and Ho Chi Minh City, entertaining Vietnamese audiences with five interesting Polish cinematic works.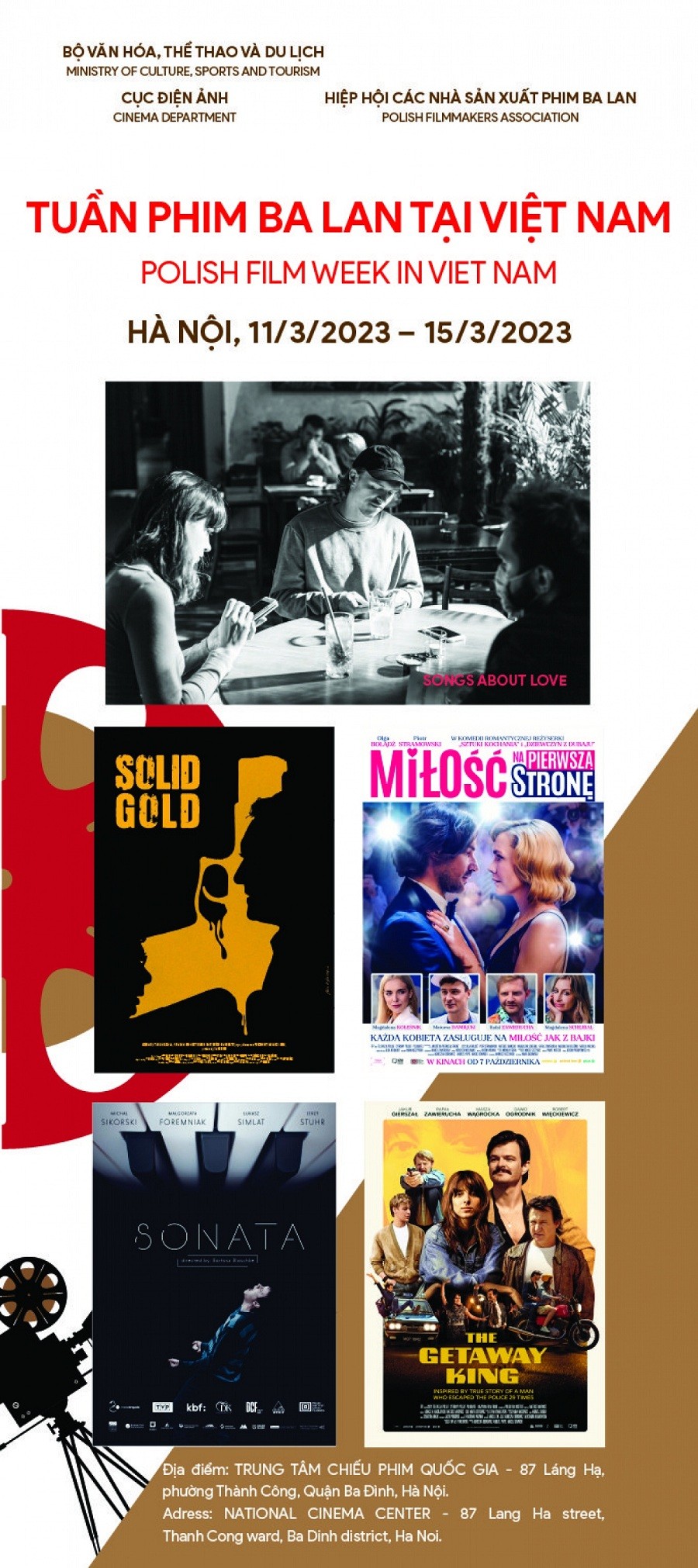 The poster of the film week. Photo: Vietnam Cinema Department
Cinema lovers in Hanoi, Thue Thien-Hue and Ho Chi Minh City will be treated to interesting Polish feature films this month as part of a cultural exchange program jointly held by the Vietnam Cinema Department and the Polish Filmmakers Association, VNA reported.
The festival aims to introduce the Vietnamese people to the country and people of Poland through films, which were produced with interesting content, high aesthetic features, and entertainment value.
The event also seeks to strengthen the bilateral friendship between Vietnam and Poland.
The Polish Film Week in Vietnam is set to screen five films, including 'Sonata', 'The Getaway King', 'Paparazzi Love', 'Songs about Love, and 'Solid Gold'.
'Sonata' is a film set in the Tatra Mountains and tells the story of the exceptional musician Grzegorz Płonka, who was born prematurely, misdiagnosed, and lived in his hermetic world, unable to establish contact with others. When he turned 14, it was discovered that the cause of his isolation was not autism, but hearing loss. With the support of his parents and an auditory implant, he begins to learn the sounds, words and music he falls in love with. He wants to become a pianist and perform at the philharmonic hall, but no one except himself and his closest family believes in this deaf boy.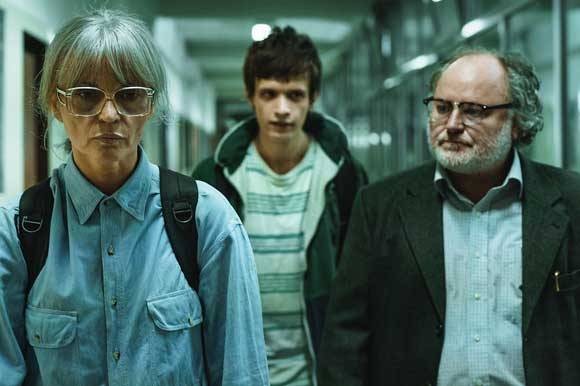 'Sonata' is the true story of a 14-year-old who is diagnosed with hearing loss, not autism as previously assumed, and discovers he has musical talent.
'Paparazzi Love' follows Nina, a contemporary Cinderella, and Robert, the son of the presidential couple. She is undergoing a transformation in life and is making her first steps in the paparazzi profession. He also wants to live on his own terms and free himself from the spotlight, which may prove to be more difficult than he thinks.
'Songs About Love' won the Polish Competition at the Mastercard OFF CAMERA Festival in Krakow in 2022, and has now scored an international distributor.
The story is loosely based on what the director experienced after moving to Warsaw from a small town. The protagonists come from two different worlds: Robert is a privileged young man, whose father is a famous actor. He tries to make it as a musician, but it seems as though his easy-going, pleasant life in the city takes up more of his time than hard work. Alicja, on the other hand, has an admirable work ethic and makes an effort to make ends meet by waiting tables. She is incredibly talented both as a singer and as a songwriter. Robert is bewitched by Alicja and her talents and wants to monetize the latter, not realising that not everything is for sale.
'The Getaway King' is an action comedy film directed by Mateusz Rakowicz, and written by Rakowicz and Łukasz M. Maciejewski. The film was based on the life of Zdzisław Najmrodzki, a criminal and thief who was active in the Polish People's Republic in the 1980s, and who was notable for escaping from prison and the authorities 29 times.
Meanwhile, the controversial film 'Solid Gold' by Jacek Bromski is a political thriller that echoes the Amber Gold scandal. The story is about an investigation conducted by a high officer of the CBŚ, Nowicki, along with a group of policemen elected by him. The team's mission is to crack out criminals building financial pyramid schemes with enormous coverage. All the evidence suggests the fraudulent businessman Kawecki can conduct illegal business due to his political connections.
They are scheduled to be shown to audiences free of charge at the National Cinema Centre (NCC) in the capital from March 11 to 15, in the central province of Thua Thien-Hue from March 15-19, and in the southern metropolis HCM City from March 18-22.
People can obtain tickets to these screenings at the official sites of NCC at https://chieuphimquocgia.com.vn/ and of the CineStar at https://cinestar.com.vn/.