Post-Pandemic Economy Develops Positively, Says NA Chairman
National Assembly Chairman Vuong Dinh Hue on May 23 praised the government for its outstanding performance to help the national economy weather the COVID-19 crisis and quickly keep up positive momentum in the post-pandemic period.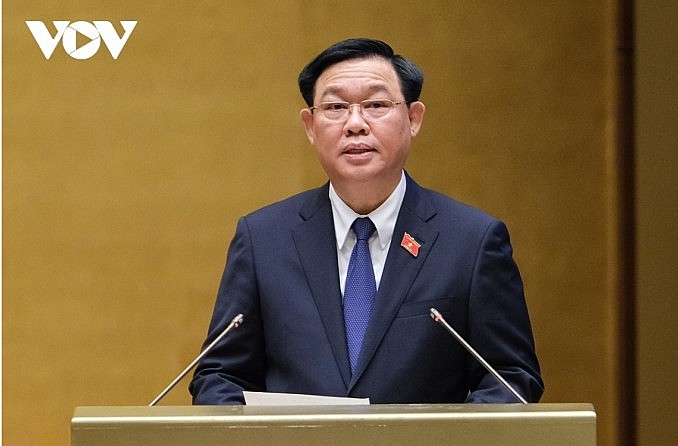 NA Chairman Vuong Dinh Hue address the third session of the legislature.
Addressing the opening ceremony of the third session of the 15th legislature in Hanoi, Hue noted that the strategy of living safely with COVID-19 has proved effective as the prolonged COVID-19 outbreak is gradually brought under control and the national economy is currently gathering full steam.
"Many industries have been growing strongly and regaining their growth momentum; inflation has been kept under control; and macroeconomics and major balances have been secured," said the NA Chairman, adding that external activities have been constantly enhanced, elevating Vietnam's prestige and position in the international arena.
He particularly singled out the government, sectors, Hanoi and 11 neighbouring localities for successfully hosting various competitions of the 31st Southeast Asian Games (SEA Games) from May 12-23, helping promote regional solidarity and cooperation.
Despite difficulties and challenges, those important gains have strengthened the people's confidence in the Party leadership, State management and the whole political system, he stressed.
The NA Chairman asked deputies to make an in-depth analysis of successes and shortcomings and offer suggestions to fulfil development tasks for the remaining months of the year and the whole 2022.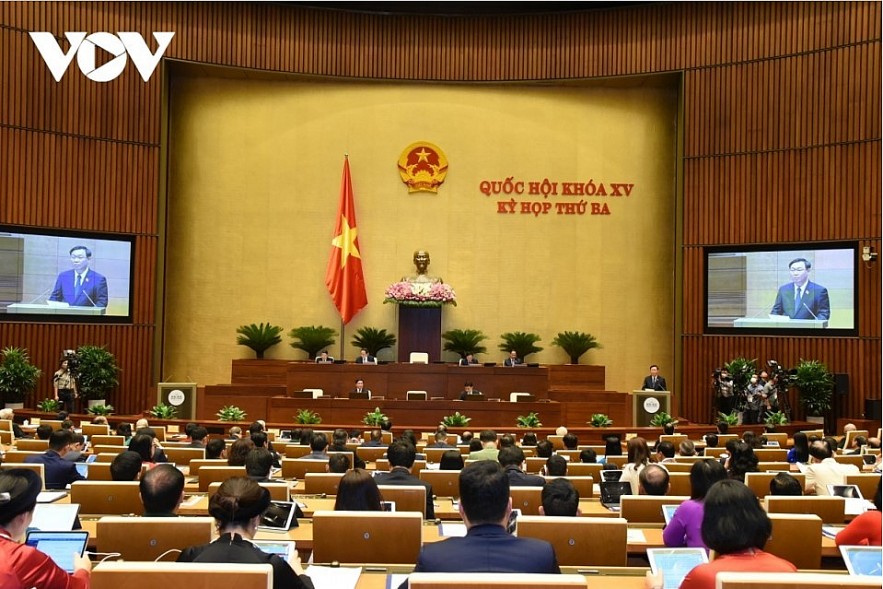 Deputies attend the third session of the 15th National Assembly in Hanoi.
During their 19-day sitting that will last through to June 16, NA deputies are anticipated to pass five bills on mobile police, cinema (amended), insurance business (amended), emulation and commendation (amended), and intellectual property (amended).
They will also give opinions and approve four resolutions on vocational training for inmates outside prisons (pilot project), legislation programme for 2023, regulations of NA sessions (amended), and specific development mechanisms for Khanh Hoa province.
The lawmakers will examine reports on the implementation of socio-economic development and budgetary tasks for 2021, and the implementation of those tasks in the initial months of 2022.
They will spend two and a half days questioning Cabinet members over burning issues of voter concern.
VOV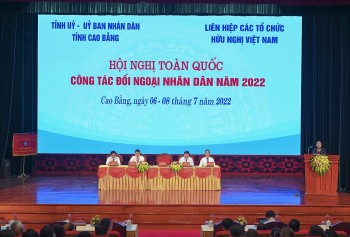 Friendship
During the event, many important issues will be discussed, and constructive suggestions and solutions will be provided to promote more effective people-to-people diplomacy operations.