Post presidential debate: Conflicting points of view from US renowned press
According to a CNN Instant Poll of Debate watchers, 53% of voters who watched the debate said that Biden won the matchup, while 39% said that President Donald Trump did.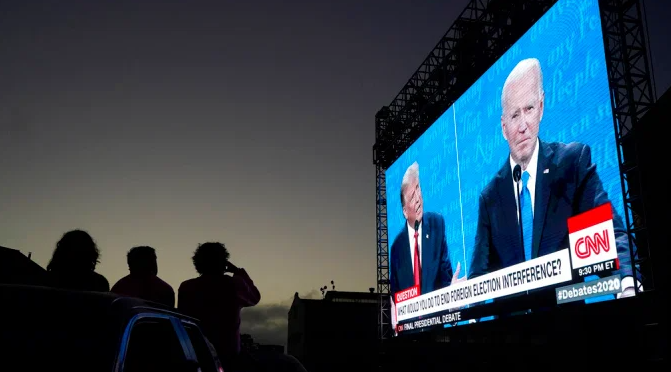 The final debate streamed on CNN. (Photo: AP)
The debate showdown between President Trump and Joe Biden produced some sharp contrasts Thursday night, but none as drastic as the divide that emerged in the television world's post-debate analysis — with Fox News delivering one worldview and most of the rest of the TV news ecosystem presenting a starkly different one.
Fox News commentators keep on accusing Biden of "lie after lie after lie"
Fox News commentators suggested it was unlikely to sway many undecided voters. One of the commentators, Sean Hannity, delivered an hourlong beatdown against Biden, accusing him of telling "lie after lie after lie". He said the president had "held Joe Biden — 47 years, all talk, no action — accountable."
"Trump gave his best debate performance, perhaps ever," longtime Fox personality Brit Hume said. A recent poll reinforced the enormous importance of the Fox News audience to the president. Fully 98% of viewers who call the right-leaning outlet their favorite TV news source give Trump a favorable rating as president.
Fox's on-air programming and its website have been awash for days with stories about the "scandal," following the lead of Trump, who has demanded that the press and voters focus on the younger Biden and an unsubstantiated New York Post story that purported to disclose damaging emails that Trump's lawyer, Rudolph W. Giuliani, said came from Hunter Biden's laptop computer. Fox's website featured no fewer than a dozen stories about the issue.
A watch party for Thursday's presidential debate at Fort Mason Center in San Francisco. (Photo: AP)
CNN Poll: Biden wins the final presidential debate
Joe Biden did a better job in the final debate on Thursday, according to a CNN Instant Poll of debate watchers. More debate watchers said Trump's performance raised concerns about how he would handle the presidency (55%) than did Biden's (41%).
Viewers once again said that Biden's criticisms of Trump were largely fair (73% said they were fair, 26% unfair), and they split over whether Trump's attacks on Biden were fair (50% said yes, 49% no). That's a more positive outcome for Trump. In a CNN Instant Poll after the first presidential debate, just 28% said they thought the President had won the debate, and 67% called his criticism of Biden unfair.
All told, though, the debate did not do much to move impressions of either candidate. Favorable views of Biden before the debate stood at 55%, and they held steady at 56% in post-debate interviews. Likewise, Trump's numbers held steady, with 42% saying they had a favorable view of the President in interviews conducted before Thursday's debate and 41% saying the same afterward.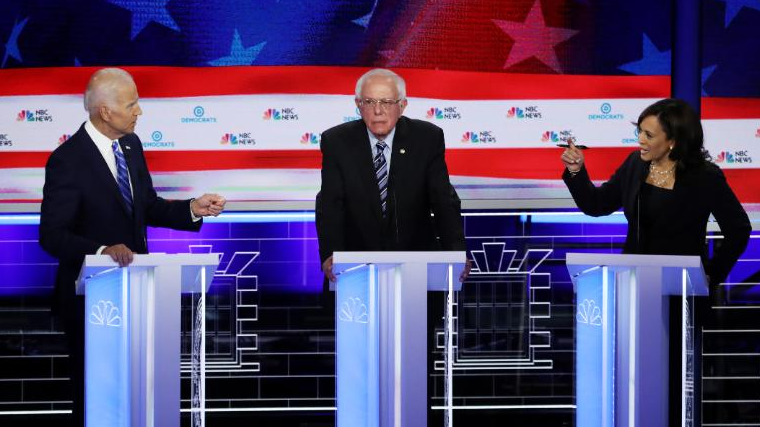 Commentators shared conflicting views towards the debate. (Photo: CNN)
A balanced view from NBC
On NBC, the consensus was that Trump had recovered from an atrocious first debate performance. In the words of the network's top political analyst, Chuck Todd, the president "probably stopped the bleeding." But Todd suggested that Trump was still deflecting on important issues, like his response to the coronavirus, the nation's uneven healthcare system and the struggling economy. "In some ways, he was trying to make Joe Biden the incumbent," Todd said.
The NBC host also wondered whether most Americans had much interest in the unproven allegations about Biden's son. Trump was "speaking the language of Fox prime-time," Todd said, leaving most people wondering "what the hit is."
It wasn't all rosy for Biden among the NBC commentators. Conservative radio host Hugh Hewitt expected Trump to be able to make a substantial political gain out of Biden's promise to eventually move away from oil and other fossil fuels. Hewitt called that comment "an unforced error," adding: "I believe that's the sound bite that's going to travel."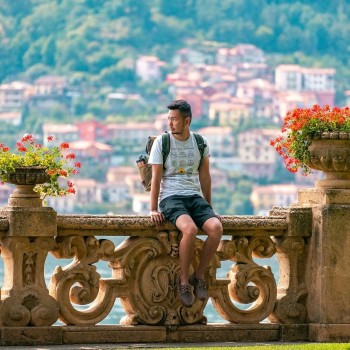 Travel
If you have the opportunity to visit Hoi An at the end of the year, these are some of the best recommendations for fun activities you can do from Peter R – a Thai travel blogger.