US Presidential election: How to vote by mail?
All voters in at least 45 states will be able to vote by mail in the elections in November as absentee voting was expanded for safety reasons during the coronavirus pandemic.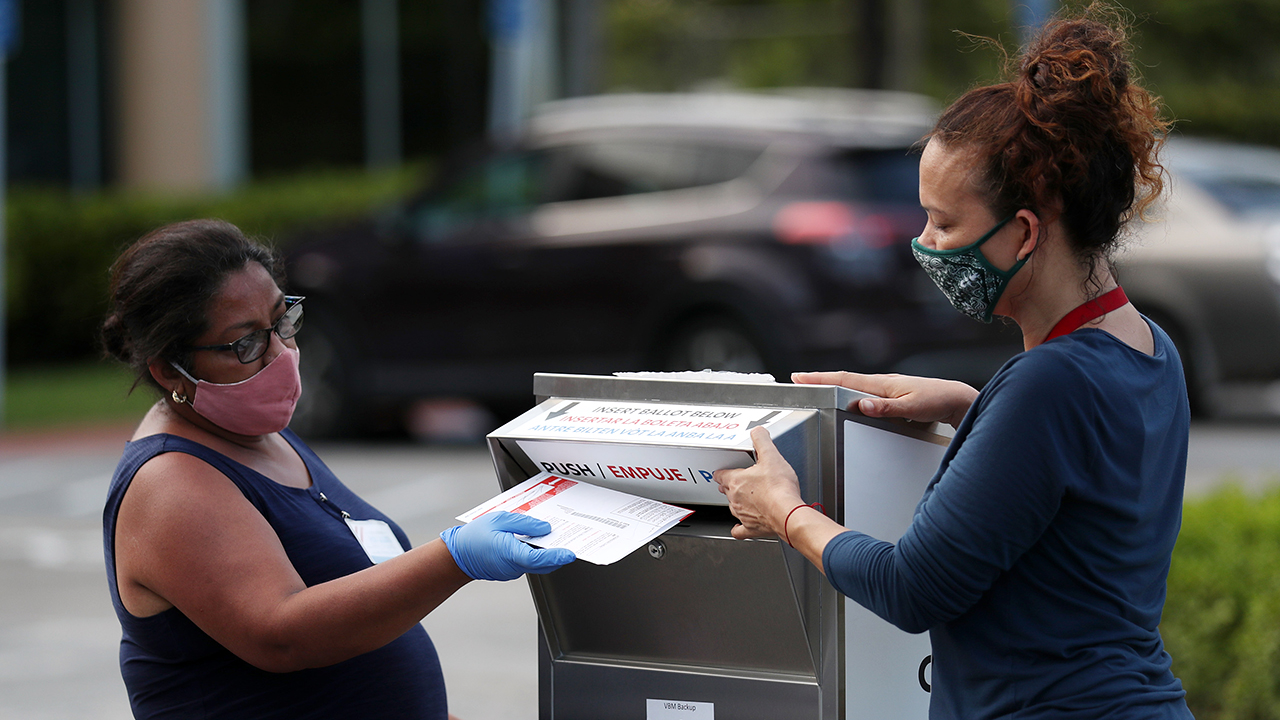 Poll workers deposit mail-in ballots on primary day on August 18, 2020, in Doral, Florida. (Joe Raedle/Getty Images)
All voters in at least 45 states will be able to vote by mail in the elections in November as absentee voting was expanded for safety reasons during the coronavirus pandemic.
Thirty-four states had absentee voting before the pandemic, allowing any voter to vote by mail without requiring an excuse. An additional nine states either agreed to allow concerns about COVID-19 to be a valid reason to request a ballot or dropped the excuse requirement.
Nine states and the District of Columbia plan to mail ballots to all registered voters without them needing to request one.
Five of these states – Colorado, Hawaii, Oregon, Utah and Washington – held mail-voting elections before the pandemic. Four more – California, Nevada, Vermont and New Jersey – have since taken action to send sent ballots to all registered voters.
Indiana, Louisiana, Mississippi, South Carolina, Tennessee and Texas are the only states where absentee voting will not be available to all voters but limited to those who meet qualifications such as being 65 or older, disabled, a military member or out of town on Election Day.
How to vote by mail?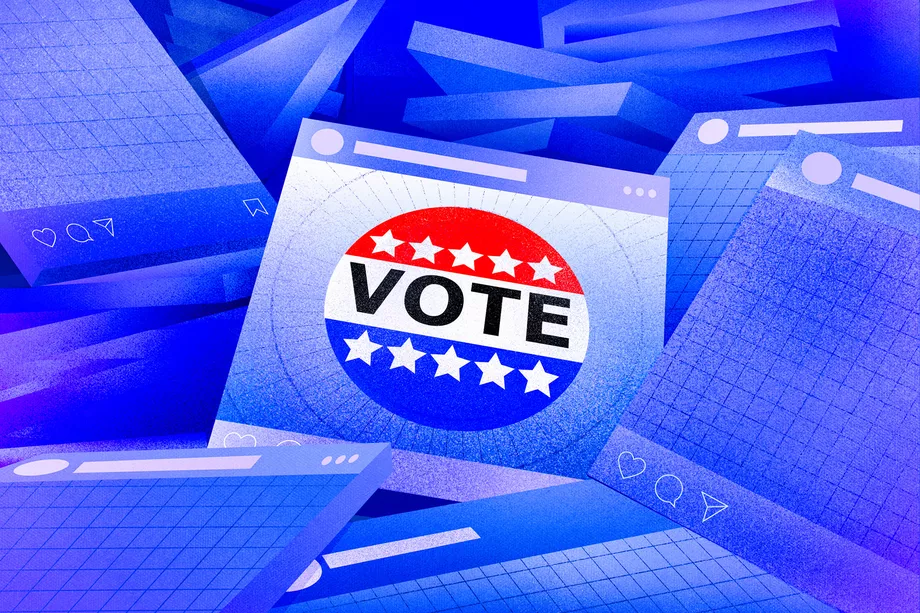 Illustration by Alex Castro / The Verge
While different states use varying definitions of absentee versus mail ballots, they functionally work the same way: a voter receives a ballot from their local elections office and returns it via the postal service, in person, or to a ballot drop box.
If you live in California, Colorado, Hawaii, Montana, Nevada, New Jersey, Oregon, Utah, Vermont, Washington, or the District of Columbia, you'll most likely have a mail-in ballot automatically sent to you and don't need to take further action to request one. (California and Nevada are only sending ballots to active registered voters), according to Business Insider.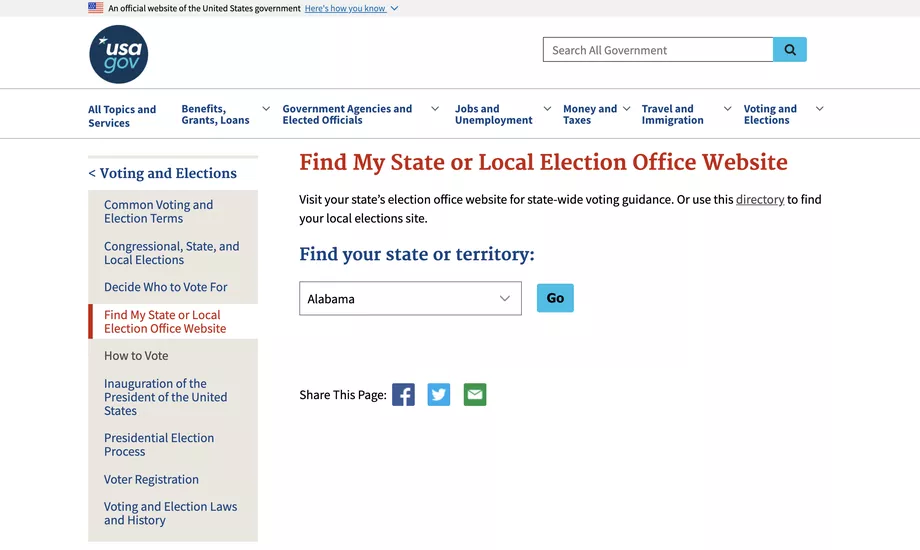 Source: USA.gov
If you live and are registered to vote in Arizona, Delaware, Illinois, Iowa, Maryland, Massachusetts, Michigan, Ohio, Wisconsin, Wyoming or some New Mexico counties, you may automatically receive a mail-in ballot application that you can fill out and send back. And 25 more states are allowing all or most voters to cast a mail-in ballot without a documented excuse beyond the fear of contracting COVID-19.
As absentee ballot requests have skyrocketed in recent months, officials in some places with previously low levels of absentee voting have struggled to meet the soaring demand in a short time frame.
In addition to the states sending voters a mail-in ballot or mail ballot request form, you can already request your November ballot in every US state except Mississippi and should do so as soon as you can if you plan to vote by mail, Business Insider said.
Democrats lead in absentee ballot requests in Florida and North Carolina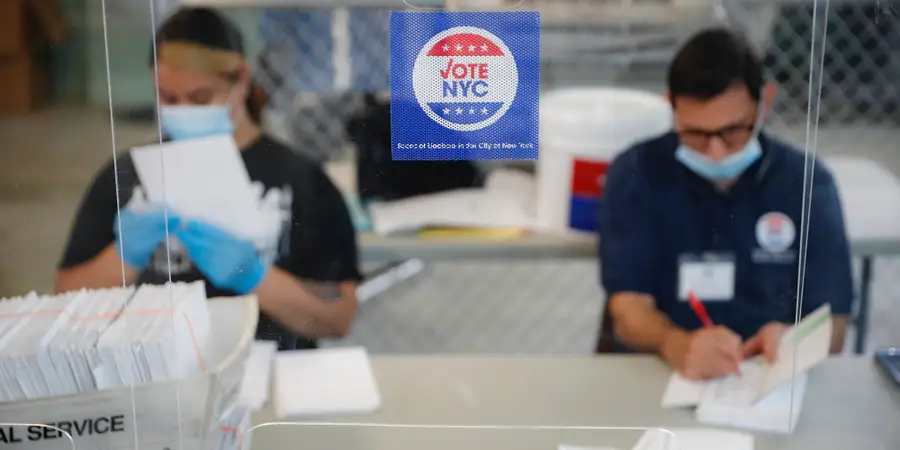 Tens of millions of voters are expected to cast ballots by mail in the 2020 election, a major departure form previous years. Photo: AP
With eight weeks until the November presidential election, Democrats in two key battleground states are leading Republicans in absentee ballot requests, according to a CNN analysis.
In Florida, over 480,000 more Democrats have requested absentee ballots than Republicans, while in North Carolina, over 260,000 more Democrats have requested absentee ballots than Republicans.
The Democrats' lead in absentee ballot requests in those two states doesn't necessarily indicate Democratic presidential nominee Joe Biden has a significant advantage over President Donald Trump, however. CNN currently rates both of these states as battlegrounds with neither candidate having a clear advantage.
Over 3.2 million active registered voters in Trump's home state of Florida had requested absentee ballots as of last weekend, despite the President's unsubstantiated claims that mail-in voting is rife with voter fraud. About 46 percent of those active voters requesting ballots so far are Democrats, while about 31 percent are Republican, according to data from the Florida Department of State's Division of Elections. Data show there were slightly more active registered Democrats than Republicans in the Sunshine State as of the end of July.
In North Carolina, more than 758,000 voters had requested absentee ballots as of last weekend. Slightly over half of those requests were from Democrats, according to data from the North Carolina State Board of Elections. Voter registration data from the previous week indicates Democrats make up over 35 percent of registered voters in the state, compared to about 30 percent that are Republicans.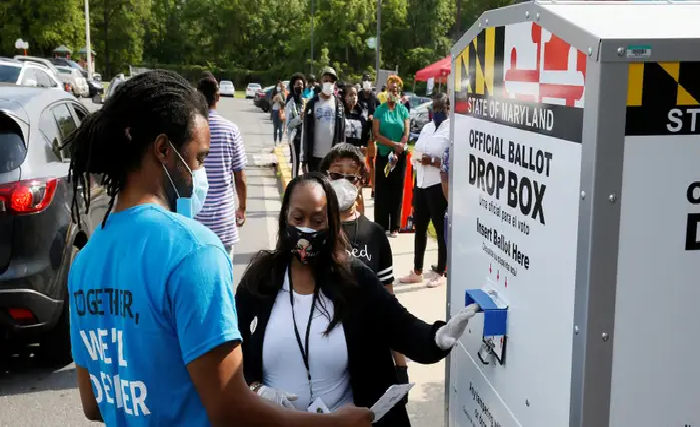 68 percent of Trump supporters said they prefer to vote in-person on Election Day, as opposed to 21 percent of Biden supporters. Photo: Reuters
As of CNN's count last weekend for states that have made the data available, more than 11.8 million absentee ballots have been requested so far in 12 states, including Florida and North Carolina, for the November election, as voters are shifting toward voting by mail and early voting amid the coronavirus pandemic. Among those states are battlegrounds such as Michigan, Minnesota and Wisconsin.
This does not include the nine states and Washington, DC, that are conducting their elections primarily by mail and will automatically send ballots to registered voters when they become available.
Not all states report their data by party, as many don't have party registration. And numerous studies have found that neither party automatically benefits from expanded access to mail-in voting.
In a recent CNN poll conducted by SSRS, 68 percent of Trump supporters said they prefer to vote in-person on Election Day, as opposed to 21 percent of Biden supporters. About half of the former vice president's supporters say they prefer to vote by mail.
Mail-in voting rules may leave some ballots uncounted, USPS warns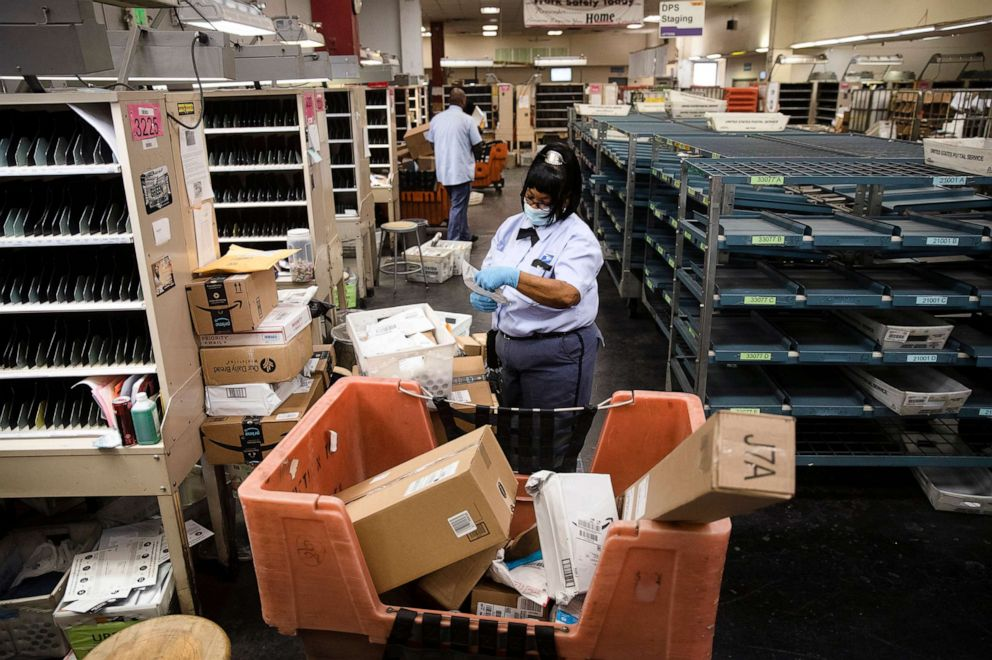 United States Postal Service carrier Henrietta Dixon sorts mail to be delivered before she sets out on her route in Philadelphia, May 6, 2020. Photo: AP
The United States Postal Service has warned election officials the states that their absentee voting rules are "incongruous" with the agency's mail delivery service standards and may result in uncounted ballots, raising further alarms with the viability of a voting platform millions of Americans are expected to use in the run-up to the November vote, ABC News said.
Postal service General Counsel Thomas Marshall penned letters warning that states may be over-estimating the speed with which ballots will move through the mail. If the post office is not afforded a few extra days of leeway to deliver ballots to the election offices, Marshall warned that late-arriving ballots could leave some voters disenfranchised.
Only four states received a clean bill of health: Nevada, Rhode Island, New Mexico, and Oregon. Among those with laws that concern the postal service are several key swing states in the upcoming election.
In Pennsylvania, for example, the deadline to request an absentee ballot is one week before election day, and Michigan allows requests up until four days before. But in order for it to be counted in either state, under current laws, the ballot must be back in the mail and returned by 8 p.m. on Election Day. One week for two deliveries is not enough time, Marshall explained. He said it could realistically take more than a week for a piece of mail to be sent to the voter and then "returned by mail in time to be counted."/.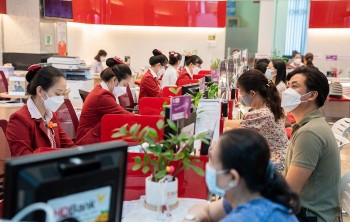 Economy
Vietnam Business & Weather Briefing (August 12): Air passengers reach a record number in July, seafood exports expected to reach 3 billion USD in Q3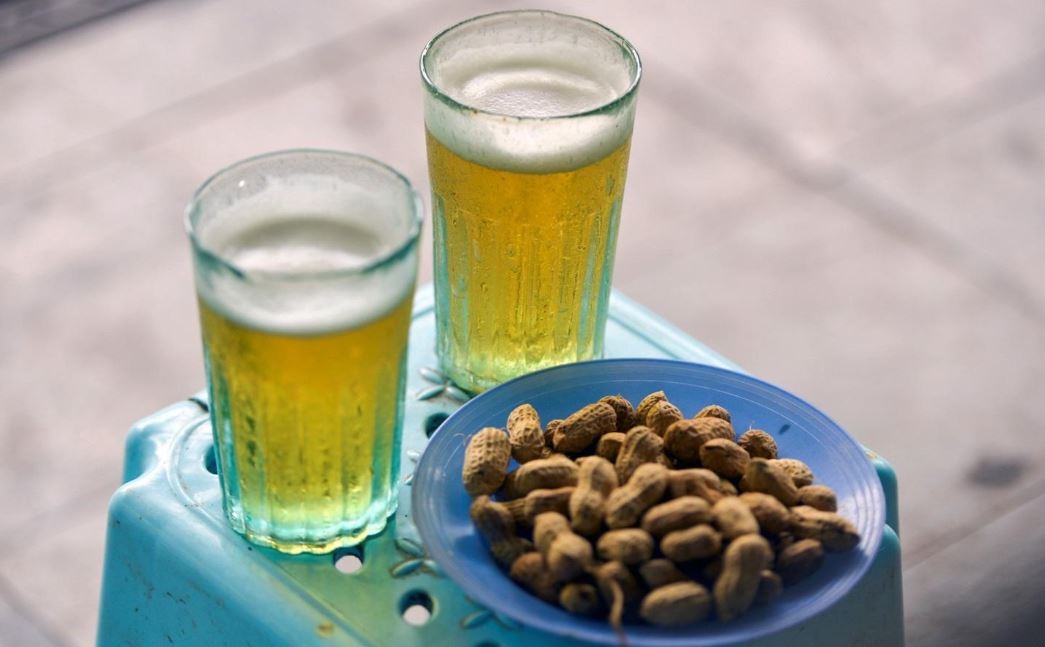 World
Among Vietnamese best beer destinations voted by foreign travelers, Hanoi is followed by Ho Chi Minh City, Hoi An, Nha Trang, and Da Nang.
August 06, 2022 | 14:54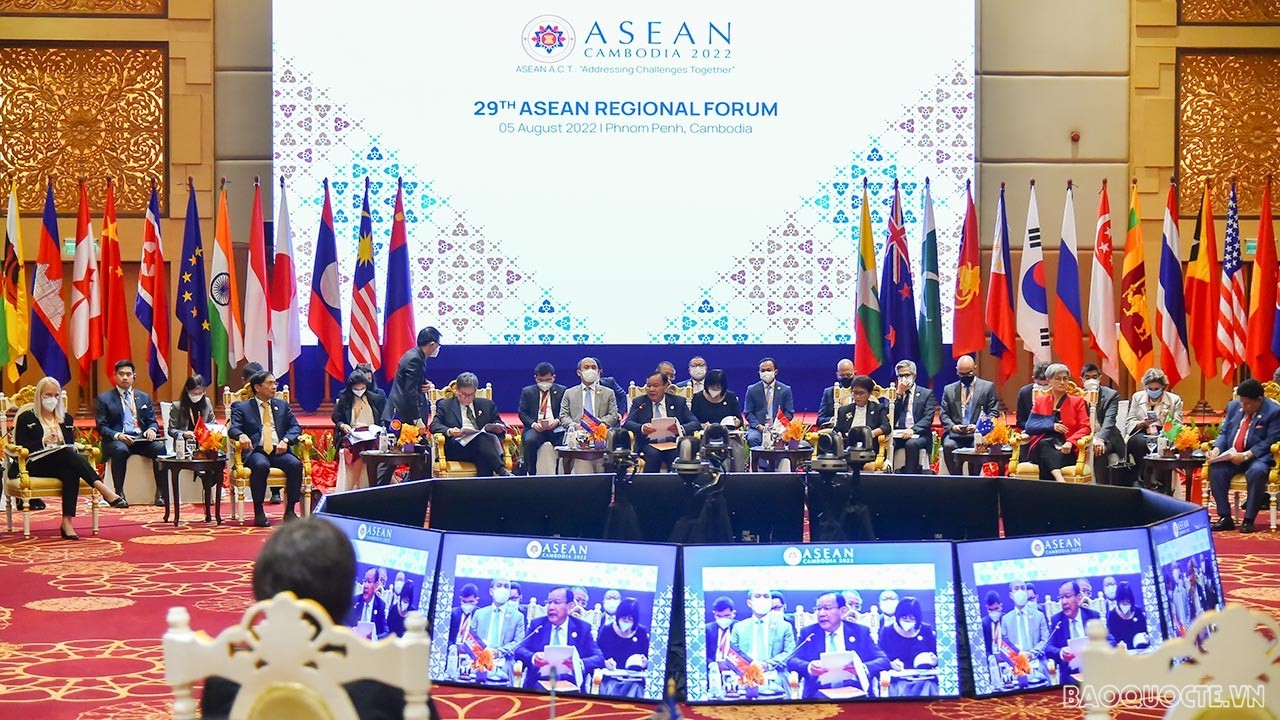 World
Foreign Minister Bui Thanh Son attended the 29th ASEAN Regional Forum (ARF) that took place in Phnom Penh, Cambodia on August 5 within the framework of the 55th ASEAN Foreign Ministers' Meeting (AMM-55), and held several bilateral meetings on the sidelines of the event.
August 06, 2022 | 09:12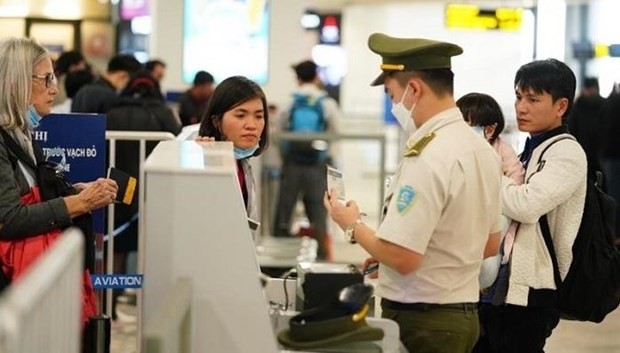 World
The Ministry of Health has asked localities nationwide to monitor foreign arrivals from countries with monkeypox as an early response after infections were spotted in the region.
August 05, 2022 | 16:11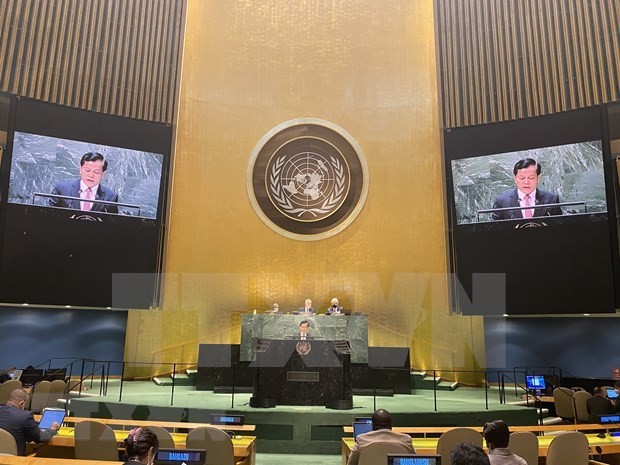 World
Deputy Foreign Minister Ha Kim Ngoc had a meeting on August 3 with United Nations (UN) Secretary-General Antonio Guterres who highly valued Vietnam's active and responsible contributions to the common work of the organisation, especially the country's strong commitments in the fight against climate change, and promised to continue supporting Vietnam in this work.
August 04, 2022 | 16:57