Trump and Biden confront in the final presidential debate
The second debate between the presidential candidates, which should have been the third, will be held at Nashville's Belmont University on 22 October.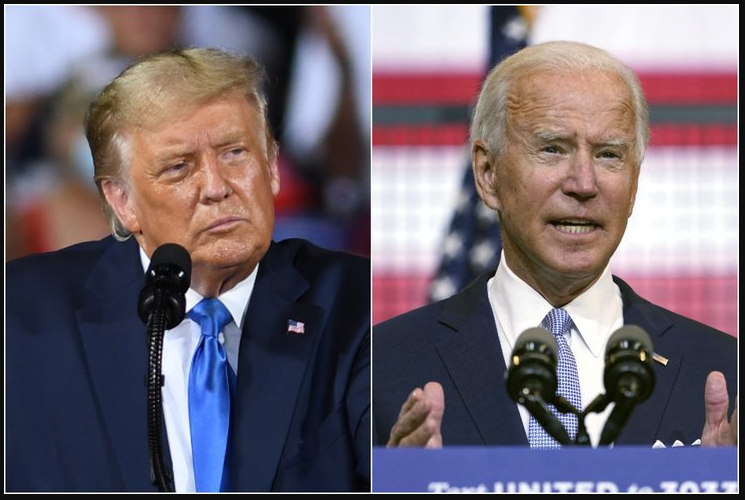 President Donald Trump and Democratic Candidate Joe Biden will face off in the final presidential debate scheduled to take place Thursday, Oct. 22. (Photo: Philly Voice)
Date, Location, Format, and Topics
The Commission on Presidential Debates has released the topics for the final presidential debate between President Trump and Democratic presidential nominee Joe Biden that will take place next Thursday in Nashville, Tennessee.
The debate will start at 9:00 p.m. ET and run for 90 minutes without commercial breaks. The six topics are: "Fighting COVID-19"; "American Families"; "Race in America"; "Climate Change"' "National Security"; "Leadership".
The format is the same as the first debate: Each segment will last about 15 minutes, and the candidates will have two minutes to respond after the moderator, NBC's Kristen Welker, opens each segment with a question. Welker will then use the rest of the time in the segment to facilitate further discussion on the topic.
According to CNN, Trump and Biden were supposed to debate last Thursday, but that debate was canceled after Trump declined to participate in a virtual debate. The commission changed the format to a virtual debate due to the President's positive coronavirus diagnosis earlier this month, which left him hospitalized for three days.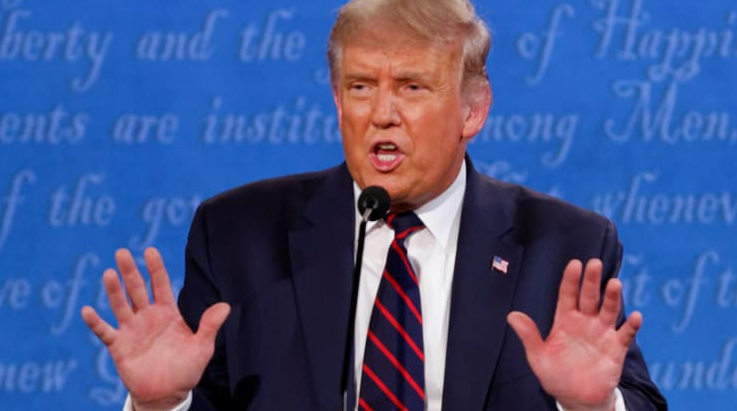 President Trump at the first debate. (Photo: Politico)
Trump campaign adviser: President will give Biden 'a little bit more room to explain himself'
White House adviser Jason Miller said Sunday that the president will give Democratic nominee Joe Biden "a little bit more room to explain himself" at the next and final presidential debate scheduled for Thursday, The Hill cited.
Former Republican National Committee Chairman Reince Priebus also suggested during an interview on CBS's "Face The Nation" that the president's tone would be less aggressive.
Reince Priebus, Trump's first White House chief of staff, also said Sunday that the president "is going to be pivoting" in the final days of the campaign to focus more on the economy, and suggested Trump would cede more time to Biden at this week's debate, according to Politico.
In their first debate late last month, Trump repeatedly bulldozed through Biden's responses and moderator Chris Wallace's questions, even after being reminded of the rules governing speaking time that was agreed upon beforehand by both campaigns. The president's aggressive performance prompted the Commission on Presidential Debates to announce potential format changes to the remaining forums to "maintain order" and ensure "additional structure."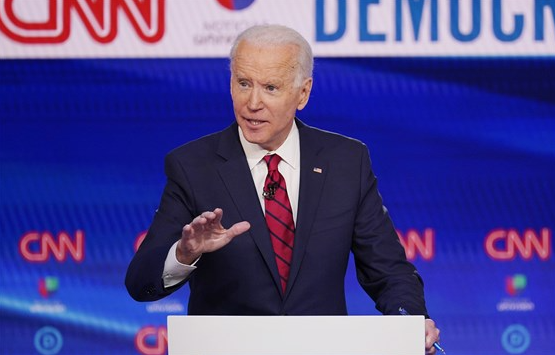 Joe Biden during the Democratic presidential primary debate in Washington on March 15, 2020. (Photo: AP)
How to watch the final debate?
Philly Voice said that the event will run for 90 minutes without commercial interruption. Broadcast networks like ABC, NBC, CBS and FOX will air the final debate, as will major cable news networks like FOX News, MSNBC and CNN. These options can be viewed using cable, streaming service subscriptions, and affiliated network apps. TV-streaming apps, such as Apple TV, Roku, Amazon Fire TV, and others will stream it via the internet, as well.
C-SPAN will broadcast the debate live online again, as it did with the first debate at C-SPAN.org and on C-SPAN's YouTube account. An audio-only version of the debate will also be available for streaming on the C-SPAN radio app.
New match of Donald Trump and Joe Biden

US President Donald Trump on October 16 protected his government's response to Covid-19, while rival Joe Biden accused Trump of "doing nothing" to end the ...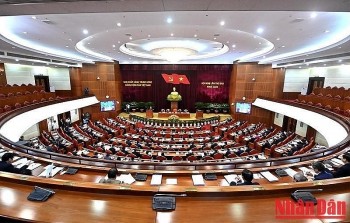 National
The 13th Party Central Committee discussed two important projects on October 4, the second working day of its 6th plenum.