Prime Minister: Businesses growth need resolving to boost up
Prime Minister Nguyen Xuan Phuc in his conference with the business community said that enterprises should find opportunities to express the resolve to revive the economy following the coronavirus outbreak.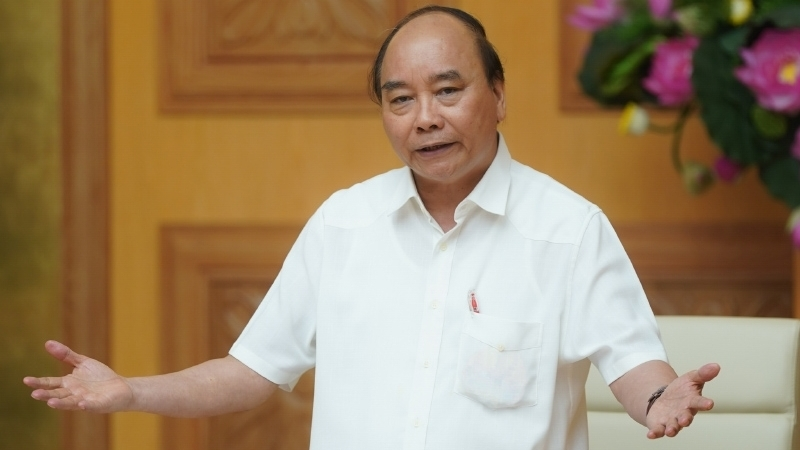 Prime Minister Nguyen Xuan Phuc (Photo: nhandan)
Prime Minister Nguyen Xuan Phuc reaffirmed the Government's resolve to explore all possible solutions to foster growth and trade exchanges instead of shutting down everything amid continued efforts to contain Covid-2019 epidemic on Feb 17.
In 2003, Viet Nam was recognized by the World Health Organization as the first country successfully controlling the severe acute respiratory syndrome (SARS) after 45 days, according to PM Phuc.
Now, Viet Nam is now more confident in the fight against the Covid-19 epidemic thanks to the drastic determination of authorities, especially healthcare sector and active involvement of its citizens, Phuc said.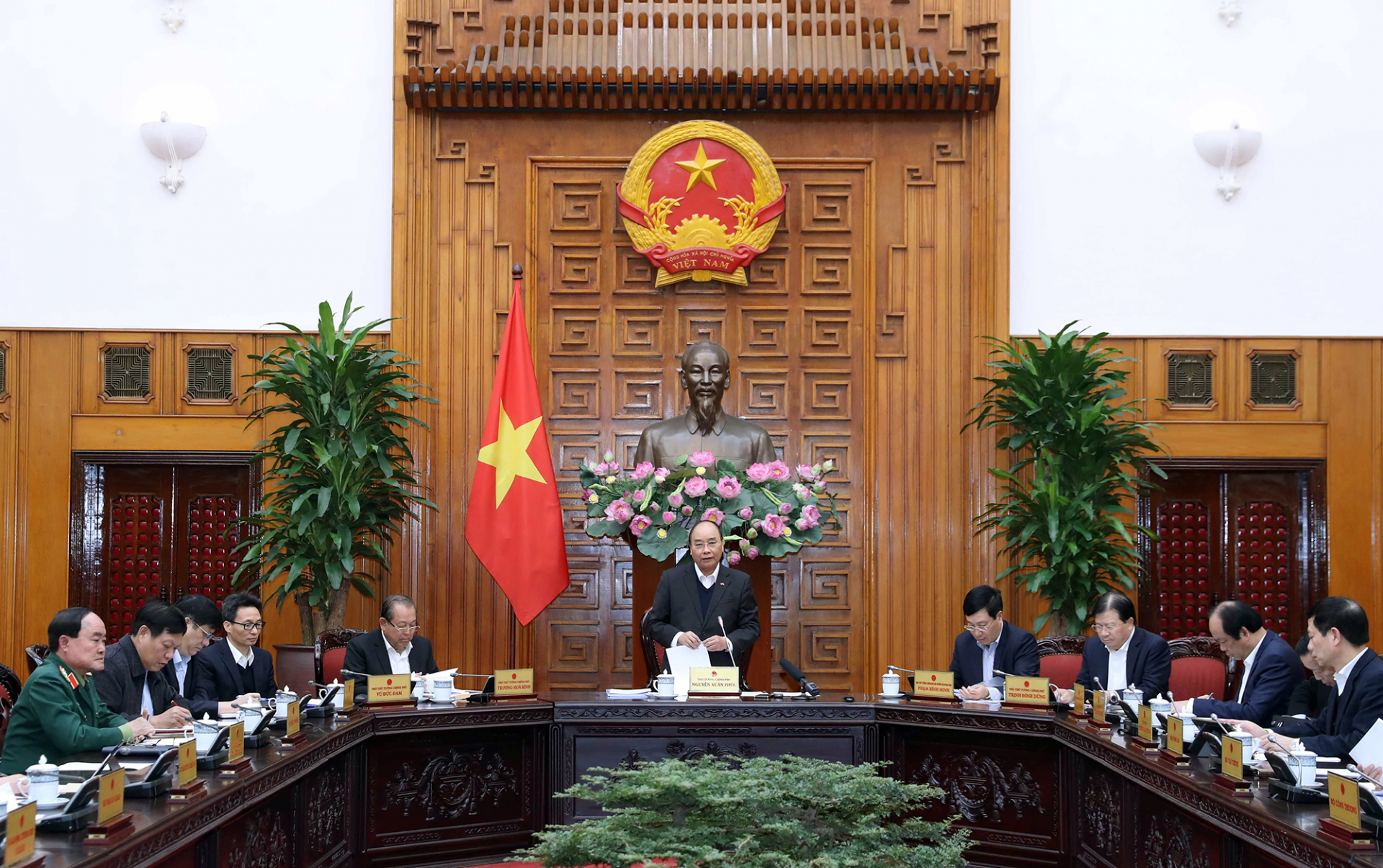 Prime Minister Nguyen Xuan Phuc (standing) presides over a meeting on Covid-19 prevention and control in Ha Noi on February 17, 2020. Photo: VGP
A conference between the head of government and businesses is scheduled for May 9 to discuss how to restart the economy after the lifting of social distancing measures to prevent Covid-19, reported the Nhandan.
At a preparatory meeting on May 6, most agreed that a resolution should be issued after the conference to deal with the difficulties facing enterprises so as to bolster production and business.
The Vietnam Chamber of Commerce and Industry stated that the conference is taking place at the right time as the coronavirus has essentially been brought under control in Vietnam, while many countries in the world are still gripped by the outbreak.
PM Phuc noted that the conference is not for whining but to show the spirit to overcome difficulty and the determination to restructure the economy and accelerate economic growth.
He urged the relevant agencies to make careful preparations for the conference and utilise every minute of it so as to create a specific product, which could take the form of a resolution or an action programme.
nhandan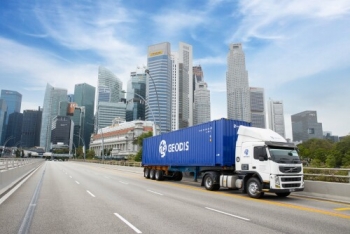 Economy
GEODIS, a global leading transport and logistics services provider, has expanded its road network in Southeast Asia to Vietnam; another step towards its ambition to develop a scheduled road service connecting Singapore to China.