Except for for bars, karaoke parlors, PM allows resumption of non-essential service
Prime Minister Nguyen Xuan Phuc has decided to allow non-essential service establishments, except for clubs and karaoke parlors, to resume operations but they have to maintain preventive measures., VGP reported.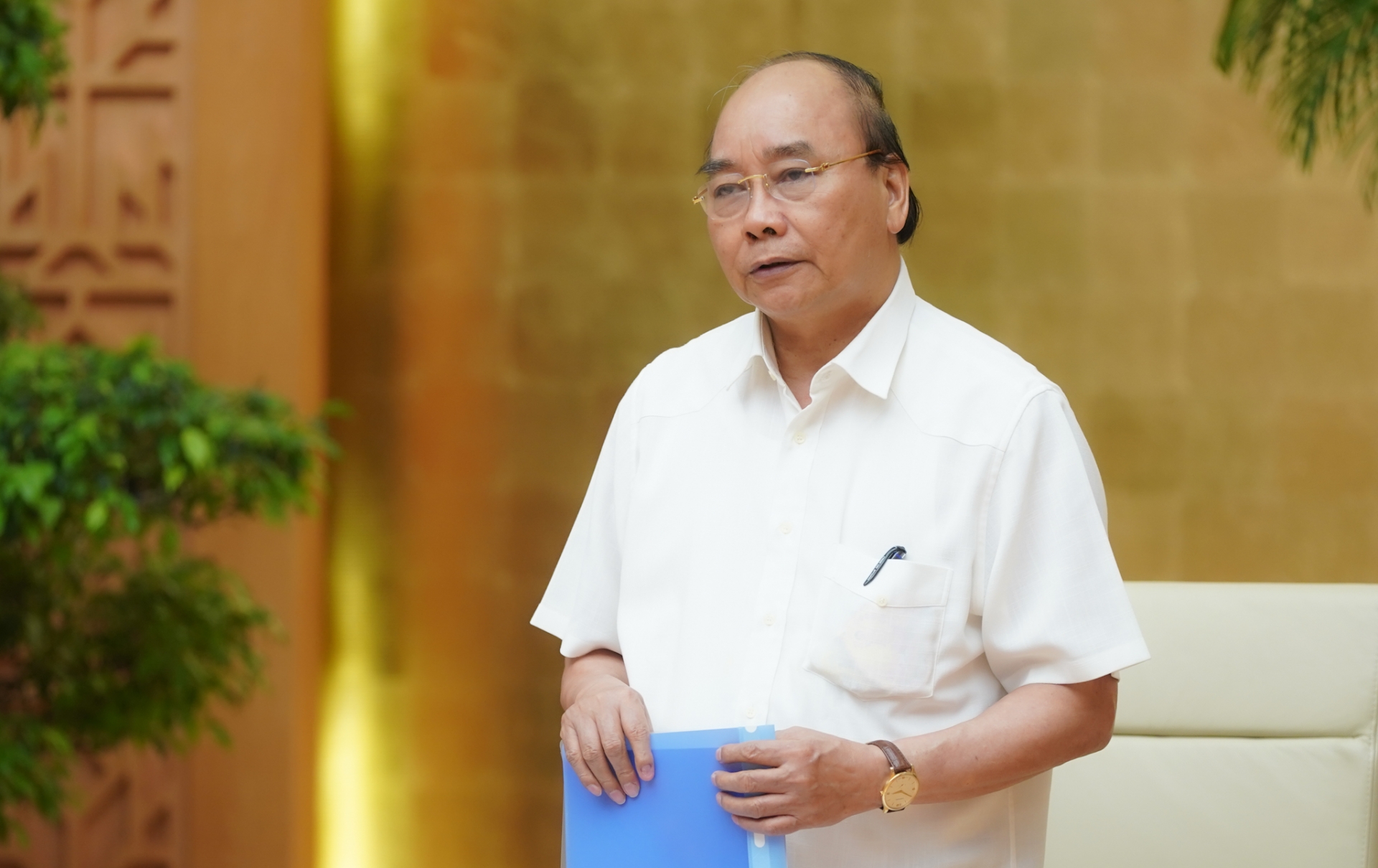 Prime Minister Nguyen Xuan Phuc presides over a meeting on COVID019 prenvetion and control in Ha Noi on May 7, 2020. Photo: VGP
The decision was made at a meeting on COVID-19 prevention and control in Hanoi on Thursday after three weeks without new community transmission cases of COVID-19 in Vietnam.
Sports activities, football matches and crowded events are also allowed to reopen but participants are suggested to wear face masks and wash hands with sanitiser.
The Government chief also decided mask wearing and social distancing are not mandatory for students in classrooms but students are advised to maintain personal hygiene and regularly wash hands with antibacterial soap or sanitizer.
Doors and windows should be opened at times to facilitate air circulation while classrooms must be clean, PM Phuc added.
He asked each citizen and business to get used to "new normal" in order to gradually restart socio-economic activities as usual.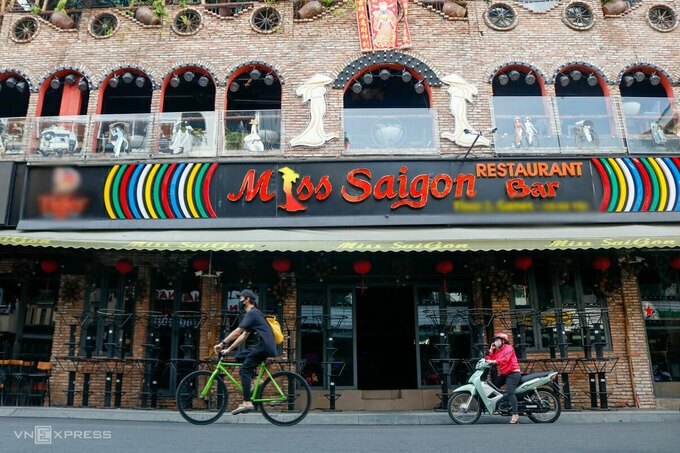 Bars on Ho Chi Minh city's Bui Vien packbacker street still closed on April 23. Photo: Vnexpress
As the COVID-19 pandemic still remains complicated across the world, Phuc tasked competent authorities to continue measures to prevent importation of new cases, including compulsory 14-day quarantine for incoming travellers.
Steering committees for COVID-19 prevention and control needs to continue maintain fast-response teams to timely trace, isolate and handle positive cases and those who have been in close contact with them, the PM said.
Mask wearing remains mandatory at public places and on crowded transport vehicles, Phuc ordered.
Regarding customs clearance, PM Phuc agreed to allow reopening of some minor border checkpoints and border crossings in Lang Son and Quang Ninh at the proposals of the two provinces that share borderline with China.
For other border provinces, the local authorities can decide themselves in a cautious and meticulous manner whether to reopen their minor border checkpoints and border crossings provided that measures and procedures for COVID-19 prevention and control are strictly observed.
Minor border checkpoints and border crossings are only reopened in case of huge volume of goods, especially agricultural and aquatic products and materials for domestic production.
Minister of Transport calls for resumption of international flights
Vietnam's Minister of Transport Nguyen Van The has called for the resumption of international flights in and out of the country.
The minister made the call during a briefing of the transport ministry, as airlines prepare to restart domestic routes following the easing of social distancing measures designed to contain and control the COVID-19 pandemic.
Vietnam has banned outbound entry since March 22 with exceptions and conditions, including 14-day quarantining on arrival. Since March 25, international flights suspension has been implemented to prevent the spread of the virus.
As of May 7, Vietnam has gone 20 consecutive days without community transmission, with cumulative cases stands at 271, no death reported.
VGP, VNS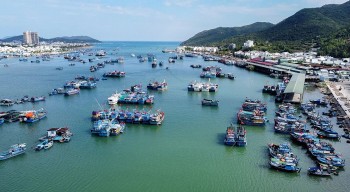 Economy
GDP growth quickened to 7.72% in the quarter ended June, beating the government's 6%-6.5% target.