Prime Minister directed the COVID-19 prevention and control in Vietnam
Prime Minister Nguyen Xuan Phuc has issued directive measures to strengthen the COVID-19 prevention and control as new infection cases have increased over the past three weeks in Vietnam.
Accordingly, from March 28 to April 15: Operations of service trading facilities, except for those selling essential goods and services shall be closed.
Chairpersons of the People's Committees of provinces and centrally-run cities shall decided types of services to be temporarily shut down.
Religious rituals and activities of over 20 people and all gatherings outside offices, schools and hospitals shall be temporarily suspended until April 15.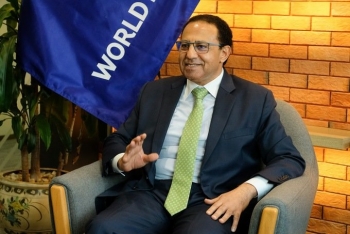 Economy
Vietnam's agriculture is transforming from quantity targets towards profit, environment and farmer income targets. Ahmed Eiweida, Vietnam Sector Leader for Sustainable Development (World Bank).