Prime Minister sends letter to Vietnamese business community
Prime Minister Nguyen Xuan Phuc has issued a letter to the community of Vietnamese businesses and entrepreneurs on the occasion of the upcoming Lunar New Year.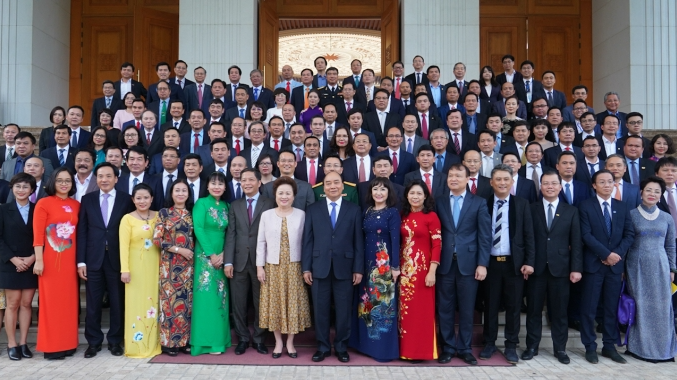 Prime Minister Nguyen Xuan Phuc and outstanding entrepreneurs at a meeting in 2020 (Photo: VGP)
In his opening line, the Prime Minister underlined the significant contributions of Vietnamese businesses to the nation's development achievements over the past 35 years of economic reform.
In the new period, with both tremendous opportunities and challenges, Vietnamese businesses and entrepreneurs need to bring into play patriotism, national pride, and the aspiration to rise up while continuing to make great strides and undertaking proactive reform, said PM Phuc.
The Prime Minister also expected that the business community will enhance their social responsibility by helping the disadvantaged, protecting the environment, complying with the law, and saying no to corruption and irregularities in business activities, according to Nhan Dan.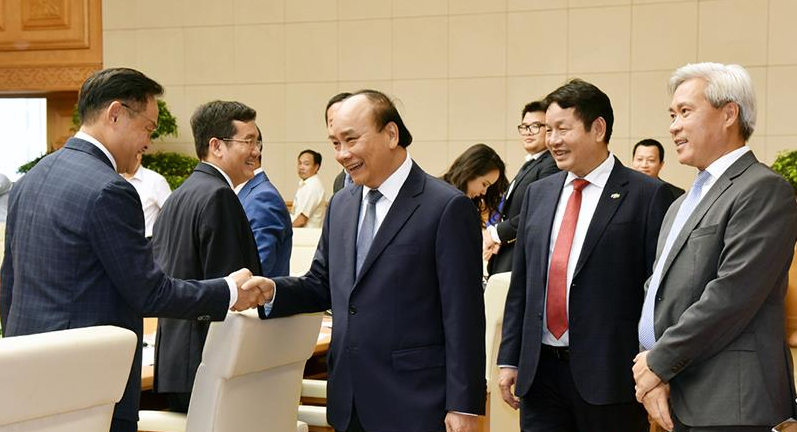 PM Nguyen Xuan Phuc with representatives of young enterprises of YPO organization in 2020. (Photo: Nhan Dan)
He affirmed that the Party and State will continue pushing through reform as firm support for Vietnamese businesses' sustainable development, as well as creating favorable conditions for production and business activities, each citizen's aspiration to build a better life, VGP cited.
The PM reiterated the Government's commitment to placing the people and business at the center of the development process and creating the most conducive environment for production and business activities. "The Party and State will continue to promote reforms, complete institutions, build a solid foundation for development, place people and businesses at the center of the development process," he wrote.
Concluding his letter, the head of government expressed his belief that Vietnamese businesses and entrepreneurs will become stronger, and take on a pioneering role to help realize the aspiration for a strong and prosperous Vietnam by 2045.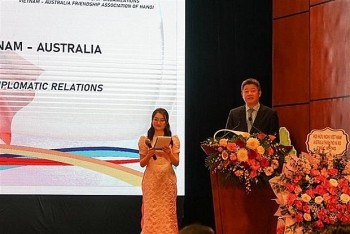 Friendship
A friendship exchange programme has been held recently in Hanoi to celebrate the 50th founding anniversary of the Vietnam-Australia diplomatic relations (February 26).