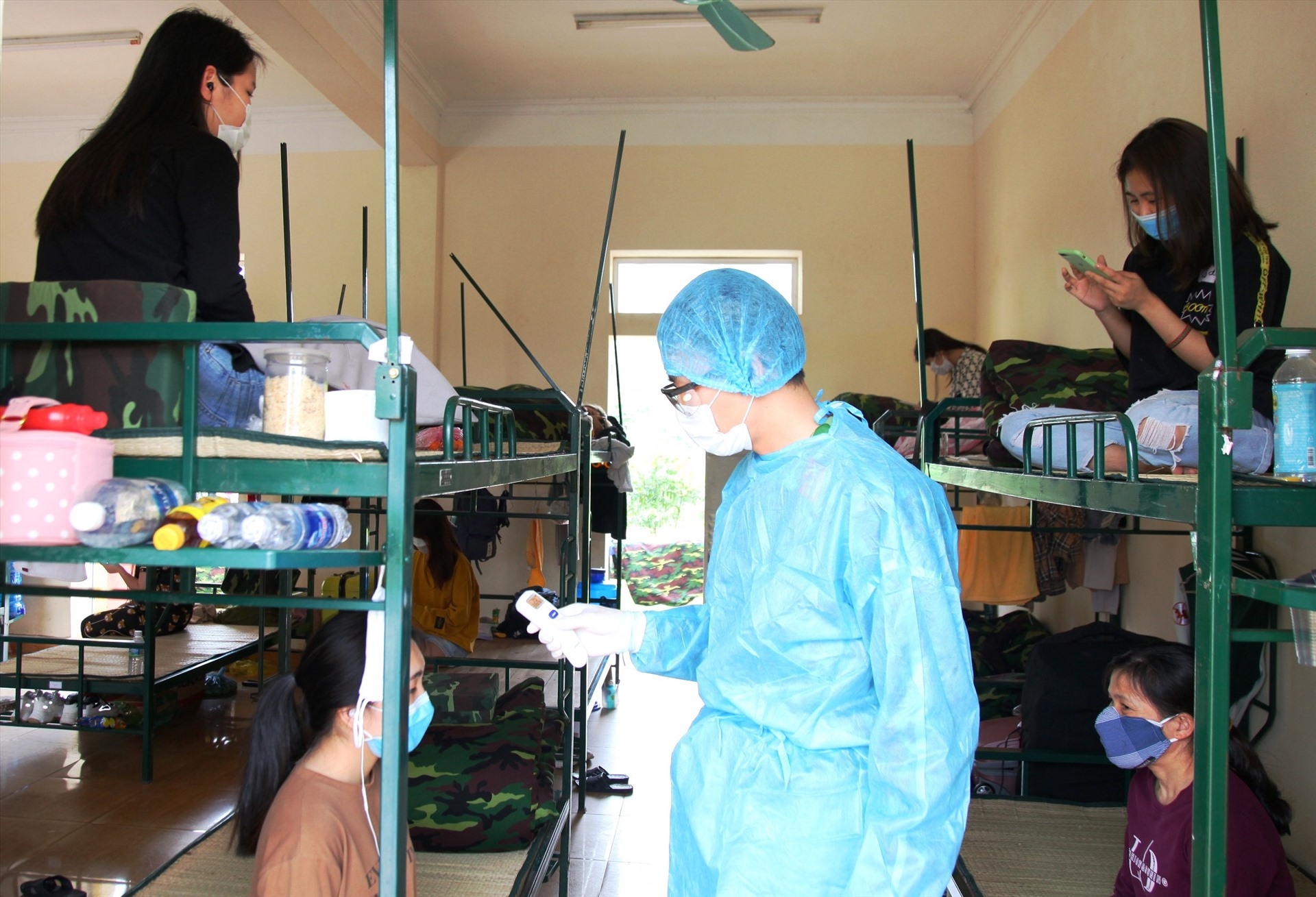 A COVID-19 quarantine camp in Vietnam
The Finance Ministry made the proposition to the central government during a regular meeting in Hanoi on Monday, Tuoi tre news reported.
Aside from charging people for quarantine, the government should also provide assistance for military and healthcare units in charge of battling the COVID-19 epidemic in the past months.
According to current COVID-19 regulations, everyone arriving in Vietnam from abroad will have to undergo a two-week quarantine in centralized facilities. Those entering Vietnam for the purpose of diplomacy and public affairs will be isolated in diplomatic missions or accommodation establishments under the supervision of authorities and health agencies.
People (both Vietnamese and foreigners) are not charged all related fees when they undergo mandatory quarantine at healthcare centers, border gates and other isolation facilities. They will also be transported to isolation wards for free and receive free drinking water, towels, face masks, hand sanitizers, mouthwash and other daily necessities, according to the Finance Ministry's Circular 32/2012.
Further, if Vietnamese people are confirmed positive to coronavirus, their treatment and test fees will be covered by the State budget. This does not apply to foreigners.
As of June 26, Vietnam has gone 71 straight days without COVID-19 community infection. According to Vietnam's Ministry of Health, the country has reported 352 cases, in which 329 have been declared clear of the coronavirus.
Vietnam has partially resumed travel with South Korea and Japan. As of June 19, about 3,500 South Koreans have been allowed to Vietnam.
Prime Minister Nguyen Xuan Phuc said on Wednesday that Vietnam will continue receiving experts, high-skilled workers and investors to the country, but not 'reopen massively' and has not received foreign tourists yet.
All experts, high-level workers, investors are allowed to enter Vietnam as long as ensuring appropriate quarantine measures.
Jennifer Tran