Special quarantine camp of 243 Vietnamese pregnant women returning from Taiwan
243 expecting mothers among 343 Vietnamese citizens repatriated from Taiwan on May 29 feel comfortable and safe as they are back to the home country.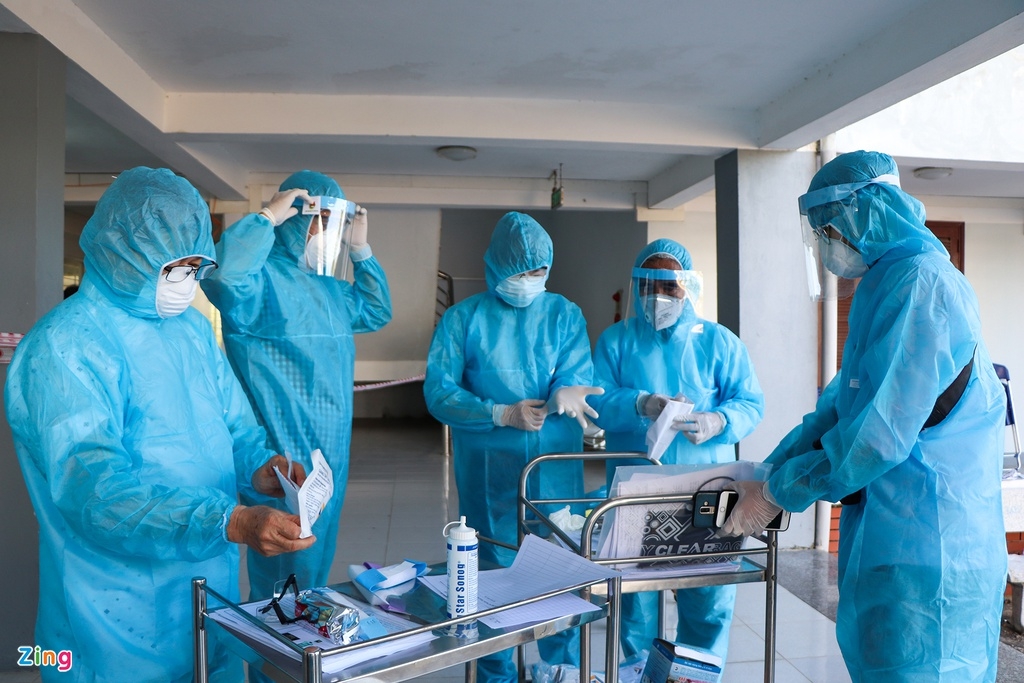 (Photo: Zing)
The health examination team of Quang Nam Health Department led by Mr. Nguyen Van Hai, director of the Department, on June 2, paid a visit to the People's Police Intermediate No.5 school to give the 243 newly-repatriated pregnant women a health check.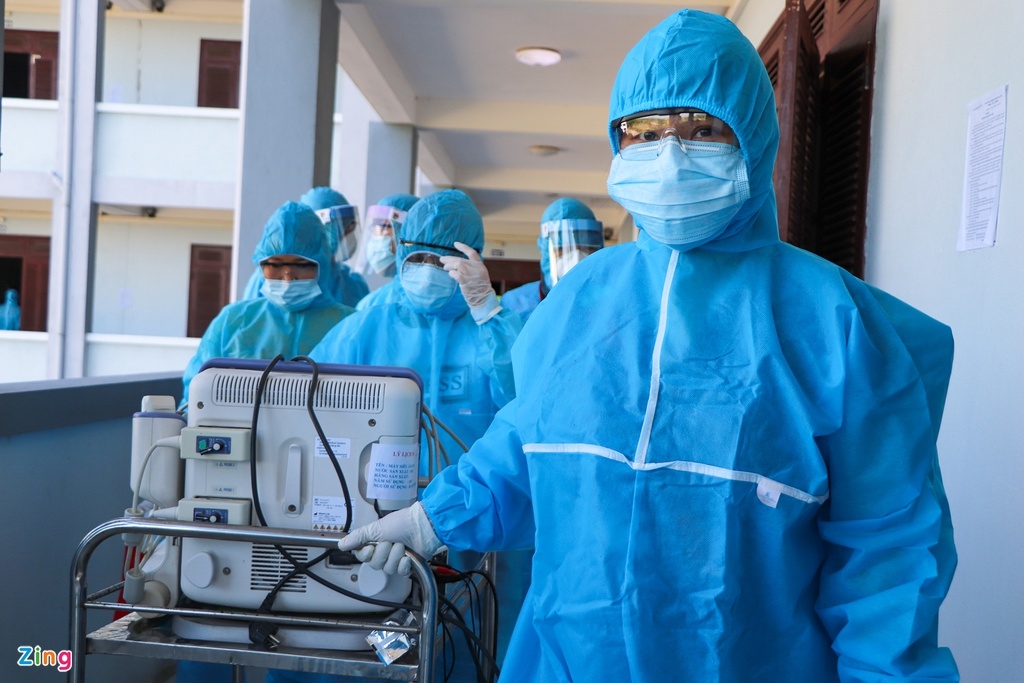 (Photo: Zing)
All the pregnant women will get an overall health check and will be immediately referred to the provincial general hospital's quarantine zone if there is any unusual symptoms detected. The medical team brought along one ultrasound machine to each room to conduct ultrasound testing for each woman.
The moms-to-be get the health check twice a day.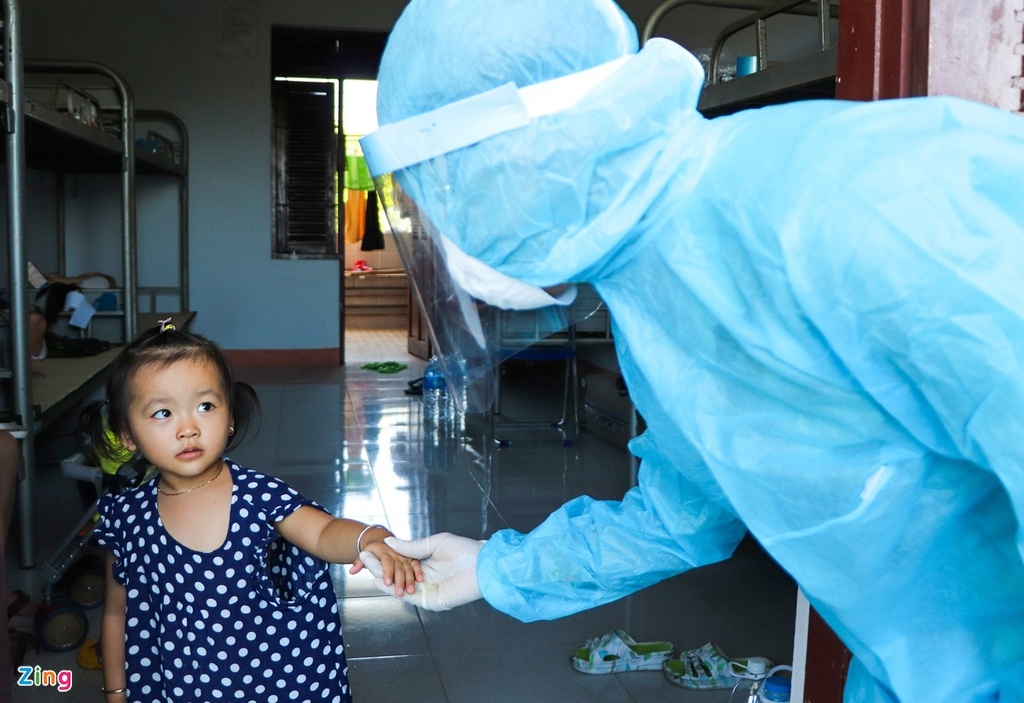 (Photo: Zing)
All repatriated citizens are guaranteed a standard and free healthcare regime during their 14-day stay in the quarantine zone, according to Quang Nam COVID-19 Steering Committee for COVID-19 Prevention and control.
Each is granted a free diet that worth VND 80,000 (US $3.45) per day and another VND 40,000 (US $ 1.73) for daily necessities.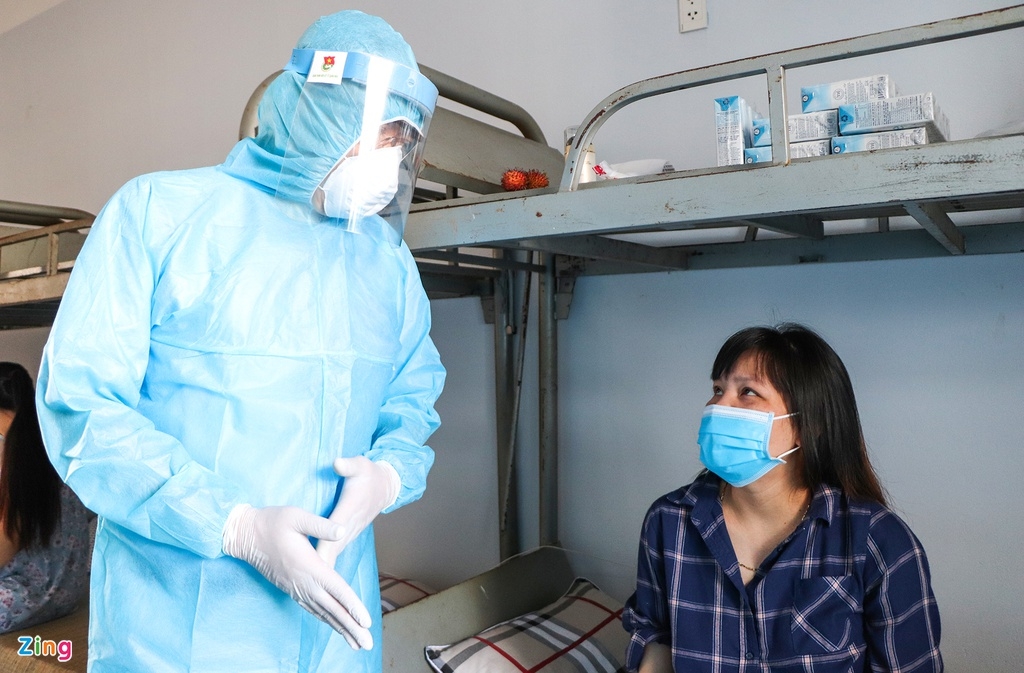 (Photo: Zing)
35-year-old Pham Thi Phuong, from northern Vietnam's Hai Duong province, moved to Taiwan with her husband three years ago.
"My husband returned to Vietnam first, I was planning to repatriate last year but couldn't due to the COVID-19 pandemic. Now that my pregnancy due date is on June 13, my husband is on his way fromHia Duong to come here with me", she said.
"I'm so happy that I went into labor and gave birth in Vietnam, you know, just several days upon my arrival at the quarantine zone", Cao Thi Vien, from Quang Binh province, central Vietnam - who gave birth to a healthy newborn on June 1 night - told Zing.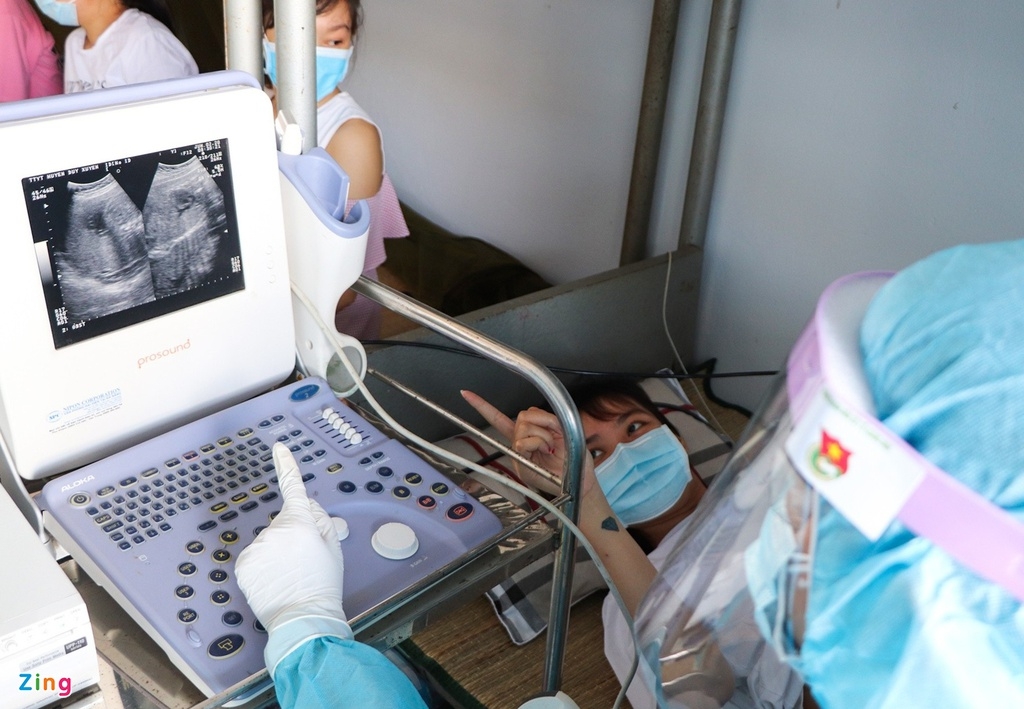 (Photo: Zing)
Nguyen Thi Thuy, from Hai Duong province, the first of the 243 pregnant womento get the ultrasound at the quarantine zone, said she and her husband were very worried back in Taiwan when the COVID-19 pandemic broke out as she was pregnant.
"But I'm very happy and feel secure waiting for my labor in Vietnam. Medics in the quarantine zone are very dedicated and take good care of me and other women", she smiled.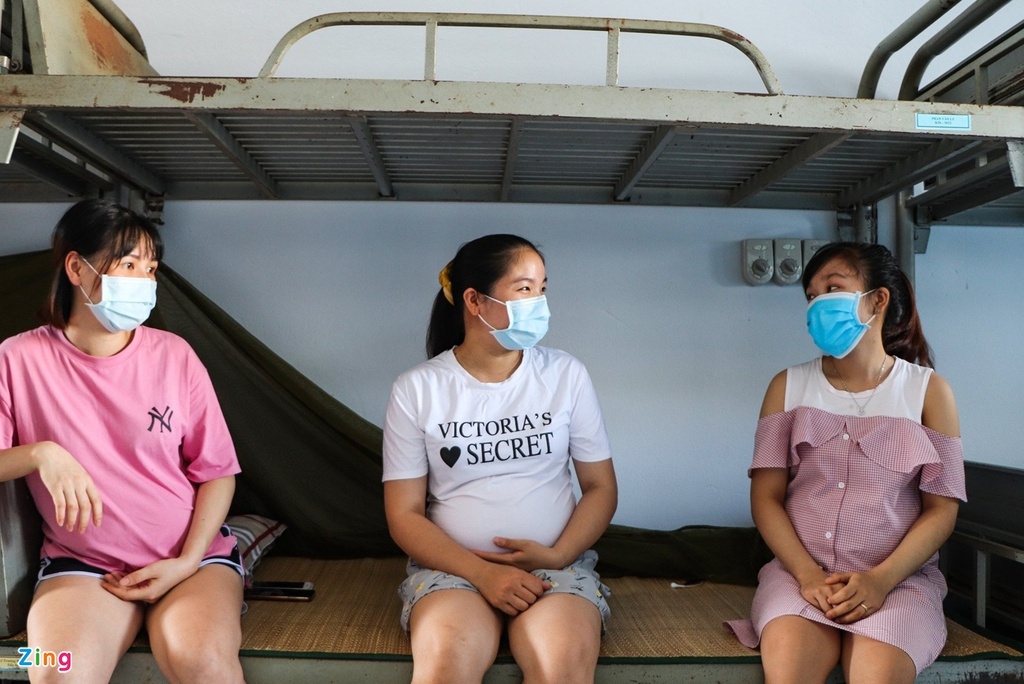 (Photo: Zing)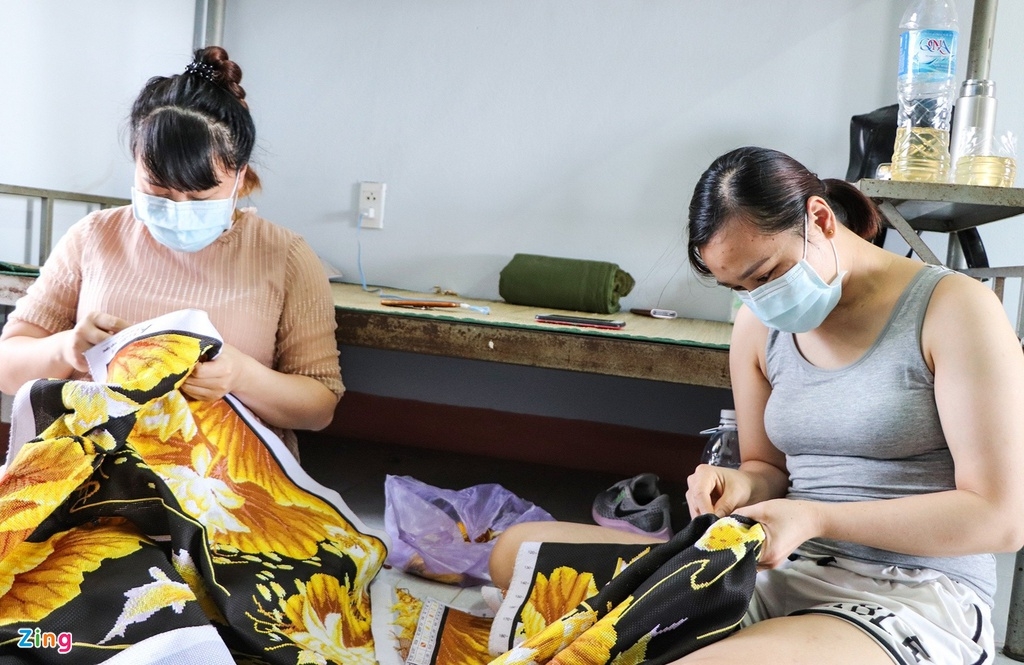 (Photo: Zing)
Do Thi Hang (L) who'd lived in Taiwan for 5 years before returning Vietnam, is on her 7th month of the pregnancy. She and her new friend, Nguyen Thi Yen (R) are making embroidered paintings as souvenirs for the doctors and medical staff.
"I find respite and happiness in here. The quarantine zone is spotlessly clean, the food is good and you know what, there's nothing to complain about the service", Hang was quoted by Zing as saying.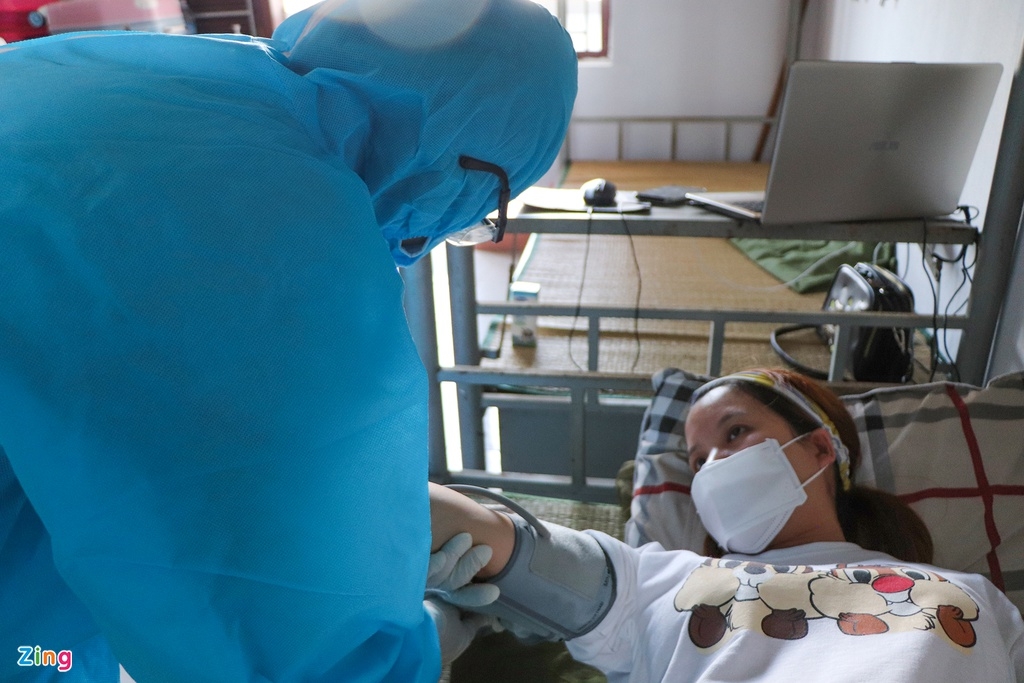 (Photo: Zing)
Dr. Nguyen Thi Thu from Quang Nam Center for Disease Control always get support and encouragement from her family throughout her time working in the isolation area.
"Taking care of citizens' health is our duty. I just want that all of the returnees can return with their family and community with a peace of mind".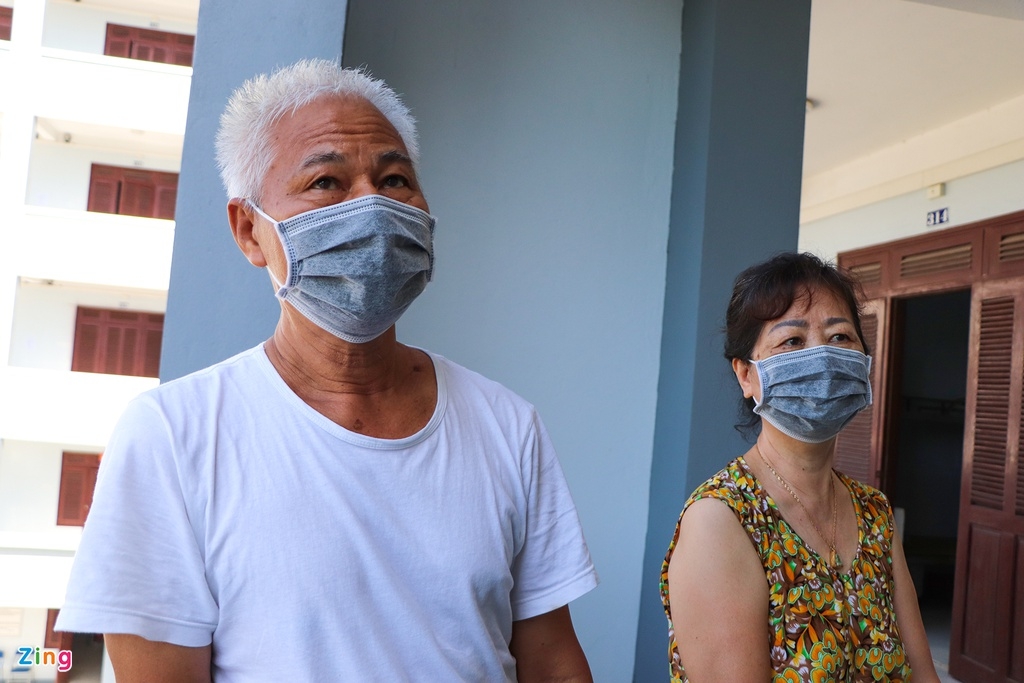 (Photo: Zing)
Mr. Le Van Dong and Ms. Vu Thi Nhan were stuck in Taiwan in March as they were visiting their daughter there due to the COVID-19 pandemic.
"We register to return Vietnam this time with the support of our government", Dong said, adding that all the medics at the quarantine zone are thoughtful and courteous, which make he feel very comfortable. "It feels like home here", he smiled.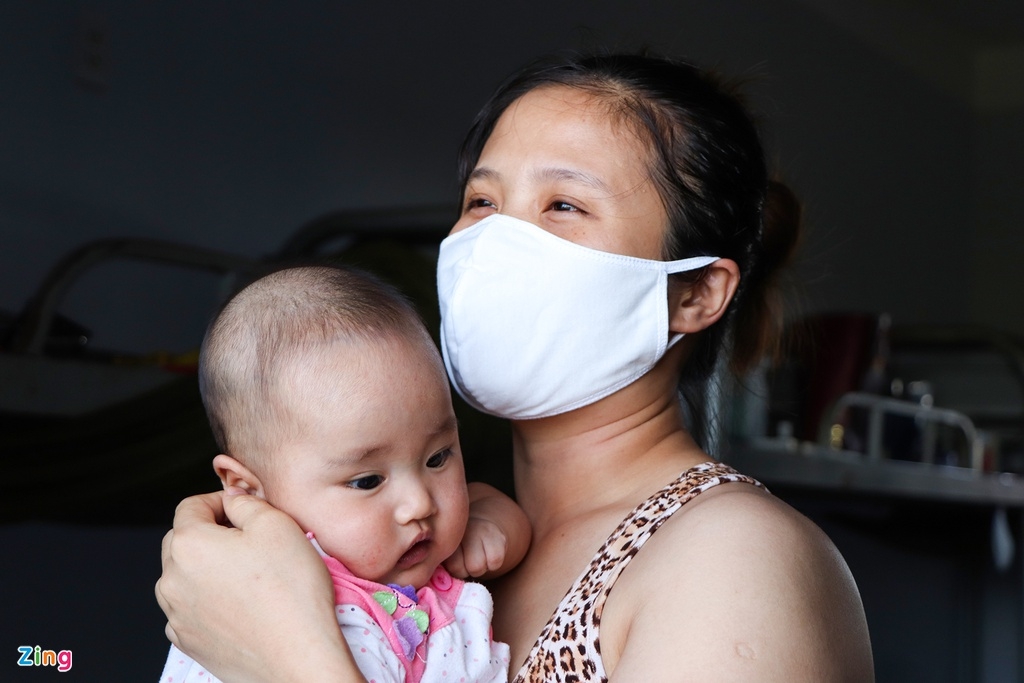 (Photo: Zing)
Cao Thi Vien, from Quang Binh province, went into labor one week earlier than expected. She was transferred to Quang Nam general hospital for the delivery and gave birth to a healthy baby girl. The newborn weighs 3kg at birth.
"I'd like to show my gratefulness to the government for giving me the chance to give birth in Vietnam. I myself feel very happy and lucky for this", the mom said.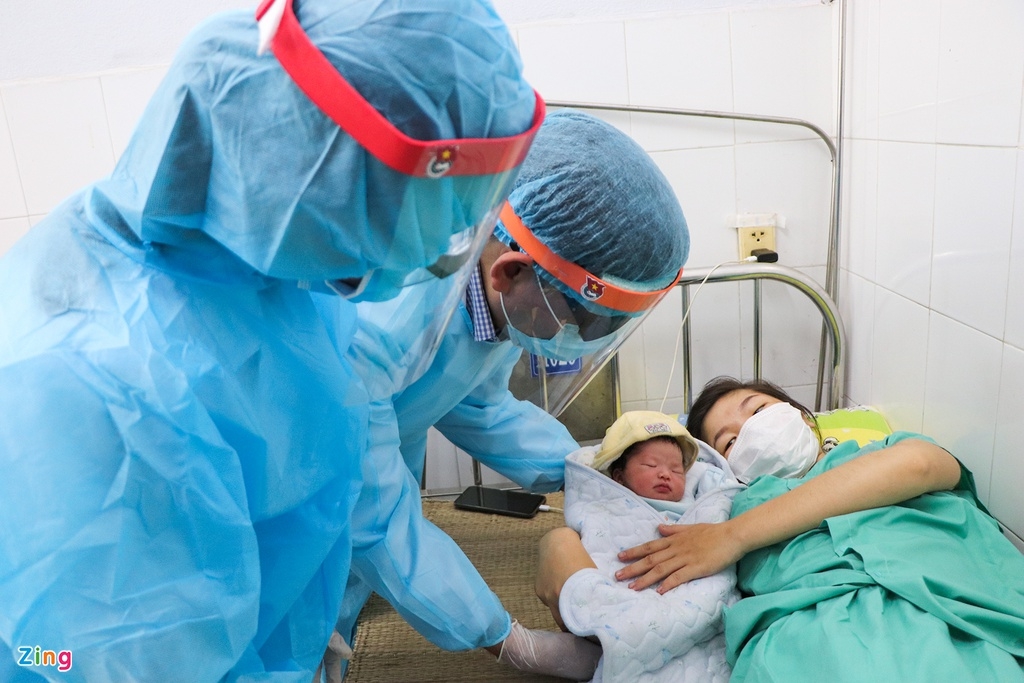 (Photo: Zing)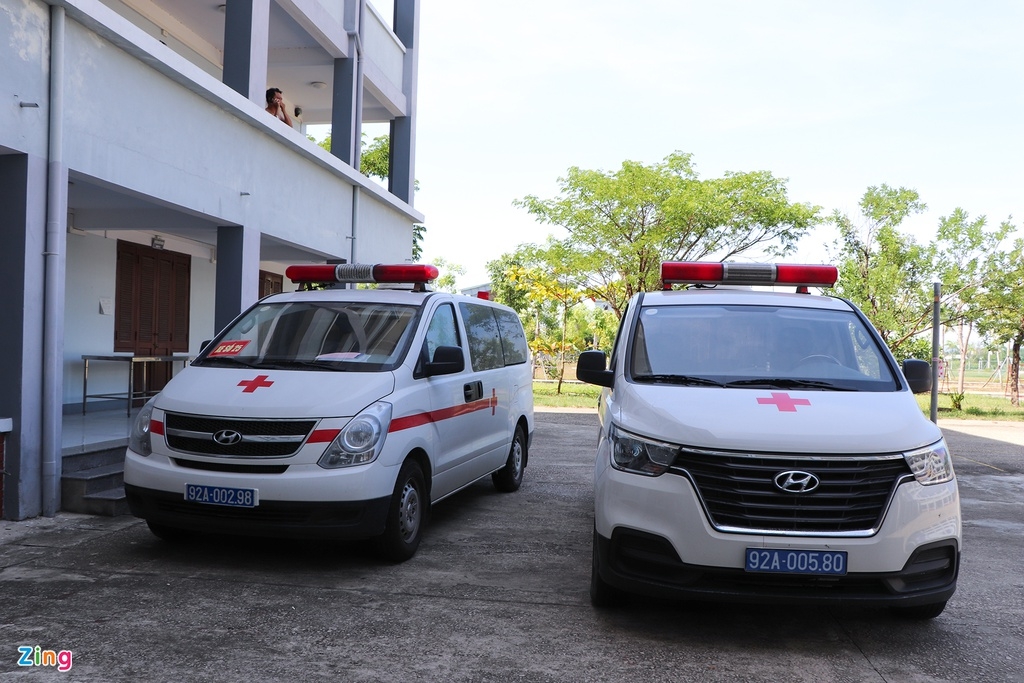 (Photo: Zing)
Two ambulance cars are readily available 24 hours a day to take pregnant women to nearby hospitals.
At around 15h40 on May 29, Da Nang International Airport welcomed the Vietnam Ailrines flight VN571 repatriating 343 citizens from Taiwan, most of which are old people, women and children. Of these, 243 are pregnant women.
After landing at the airport, all returnees were given on-site medical examination and driven to the concentrated quarantine zone at the People's Police Intermediate School 5 (Binh Nguyen commune, Thang Binh district, Quang Nam).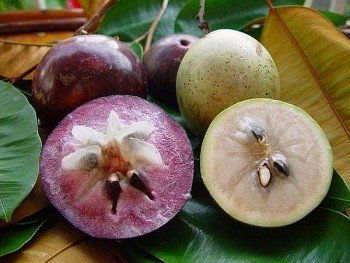 Travel
In 2022, Vietnam Record Association nominates 5 most famous and unique specialties, including Lo Ren star apple (Tien Giang), Luc Ngan lychee (Bac Giang), Khanh Hoa Salangane nest, Ly Son garlic, and Phu Quoc sim wine, to promote the value of Vietnamese cuisine and specialties to the world.