Pucará Bull - Ambassador of the Peruvian Highlands to be Displayed in Hanoi
The Embassy of Peru in Vietnam will head up an exhibition titled "Pucará Bull" and allow the Vietnamese public to admire the skill of Peruvian artisans.
With their unique expression, colors, and patterns, the Pucará Bulls show a rich cultural tradition through intricate craftsmanship.
From September 16-24, the Embassy of Peru in Vietnam will showcase an exhibition titled "Pucará Bull" at the Art and Culture Centre (22 Hang Buom Street). This exhibition offers the public in the capital city the unique opportunity to appreciate one of Peru's most iconic symbols, traditional Peruvian pottery.
The Pucará Bull exhibition is an exclusive showcase of the most renowned works of art from Pucará, a town located in the Andean highlands of Peru.

The Pucará Bull is a cultural and ancestral expression of the Puno region, as well as one of the most popular art pieces in Peruvian craftwork.
It is an old tradition in the town of Pucará in Peru to place a pair of ceramic bulls – "Pucará Bulls" – on the rooftop to protect the family living there. The bulls represent prosperity, happiness, and peace. The bulls carry colourful and ornate designs while having originally been used as jugs or canteens. They have now become part of Peruvian culture, holding significance in ritual ceremonies, carnival festivities, and other activities significant to the Peruvian people.
The "Pucará Bull" exhibition showcases 19 meticulously crafted ceramic artworks that exhibit distinctive designs, decorations, and a high aesthetic value. These pieces reflect the immense creativity and exceptional skills of Peruvian ceramic artists.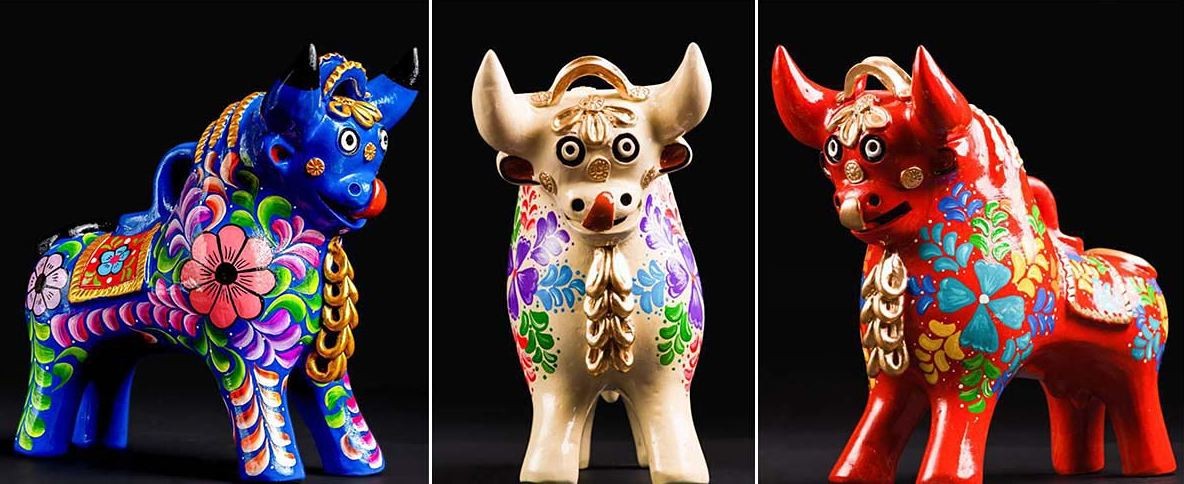 According to the Andean worldview, the Pucará bull figure is seen as a symbol of strength, peace, abundance, and prosperity, as well as a symbol of the identity of southern Peru.
This cultural event is part of a larger initiative by the Ministry of Foreign Affairs of Peru, in collaboration with the Municipality of the "Leal Villa de Pucará" and ten associations of Pucará artisans. These associations consist of more than 500 ceramic artisans who diligently preserve and nurture the ancient pottery tradition.
Since 2022, this exhibition has been traveling to various countries around the world. In Asia, these ceramic artworks have been showcased in several countries, including Japan, Singapore, Thailand, and Indonesia. After Vietnam, the Pucará bull collection will continue its journey to India.