Recommended two-day itinerary to admire plum blossoms in Moc Chau
Moc Chau (Son La) is said to boast a year-round romantic beauty. However, it seems that this plateau is the most poetic in blooming plum blossoms. Below is the recommendation for a two-day itinerary in Moc Chau.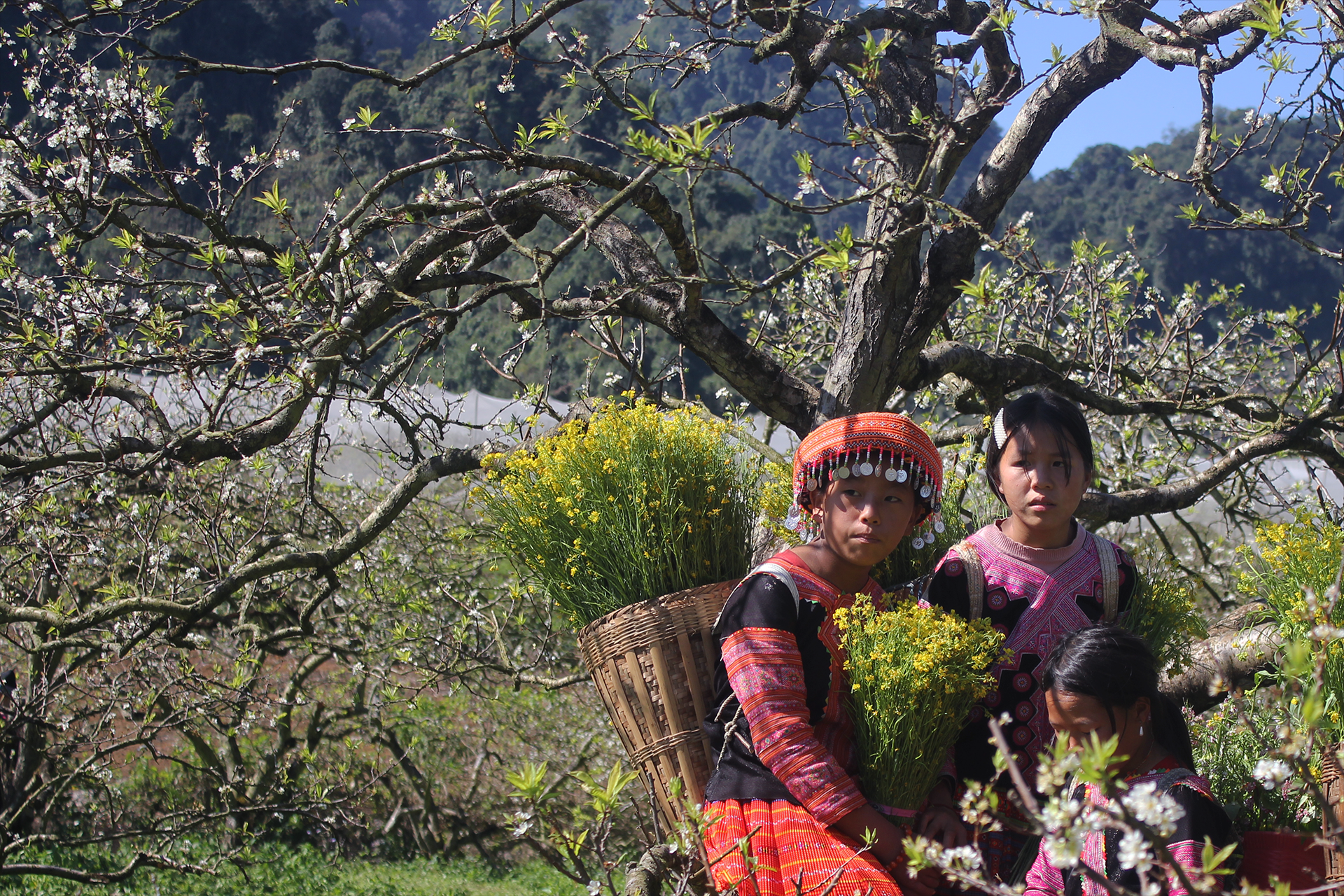 Photo; Tran Thu Hien/ VNExpress
Transportation
The route from Ha Noi to Moc Chau is not hard. However, at this time, many sections of the roads are covered by dense fog. The National Highway 6 connecting Hoa Binh to Moc Chau is often blanketed by mist, especially area from Thung Khe pass to Van Ho district. You should avoid traveling in the early morning and late evening as the fog appears most, reducing the visibility to only 3 - 5m, VNExpress reported.
Depending on each route and means of transportation, it takes from 4 to 5 hours to reach Moc Chau.
Tourists can choose to ride a motorbike or catch a passenger car at the price of 160,000 - 220,000 VND (US$6.92- US$ 9.51).
Accommodation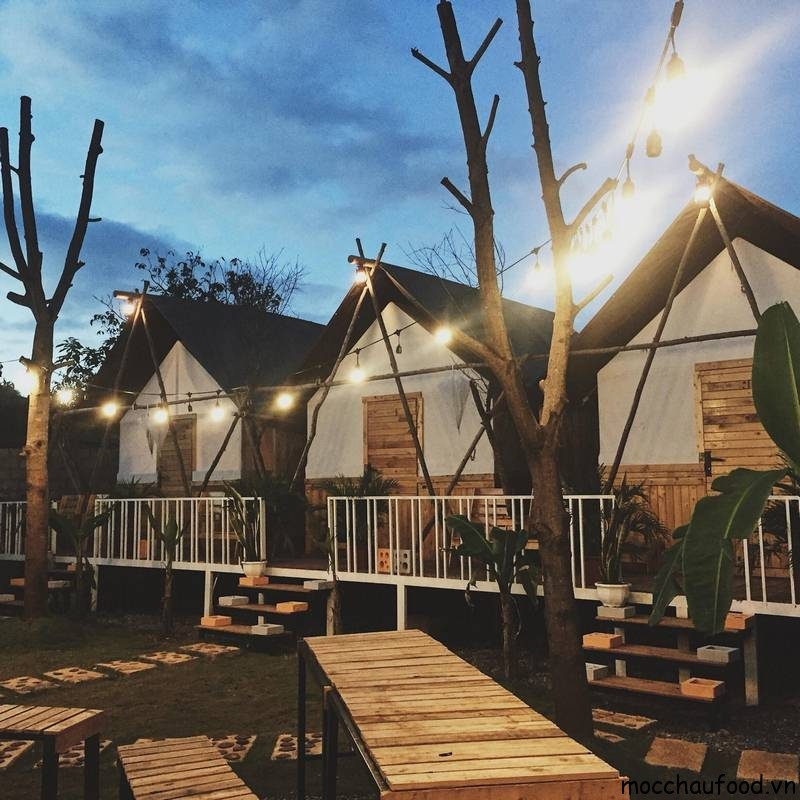 The November homestay Photo: MocChaufood
There is a series of beautiful homestays in Moc Chau such as Bo House, Nha Ta, The November, Hillside House, Mama's House, etc. A dormitory costs 100,000 VND per night (US$4.32), while private room costs 450,000 - 900,000 VND (US$19.46- US$ 38.92).
Food
Spring fish, Com lam (rice cooked in the bamboo tubes), etc are among "must-try" specialties in Moc Chau. Besides, tourists can order hot pot or BBQ right at homestays with a price of 150,000 VND per person (US$ 6.49).
Itinerary
Day 1: Hanoi – Nong Truong Town- Pa Phach Village - grassland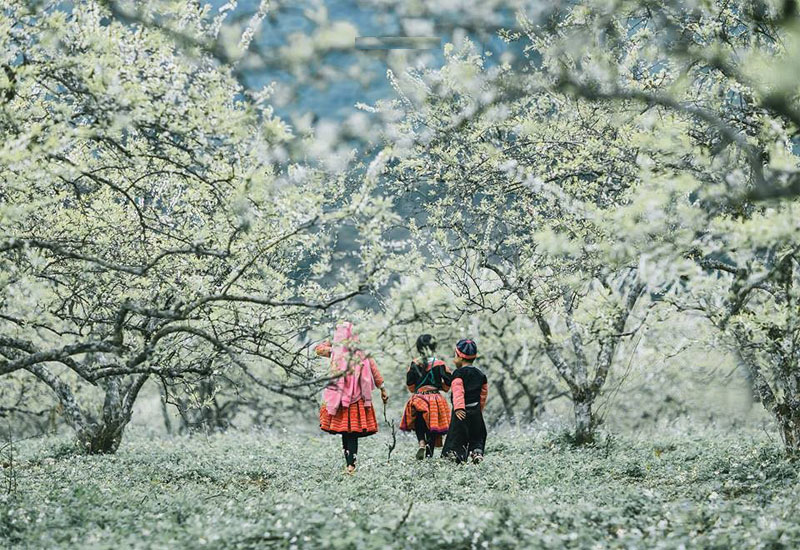 Photo: DulichViet
If you depart from Hanoi by motorbike in the morning, you will reach Moc Chau at noon. It's advisable that travelers should move to the homestay to check-in, have lunch, and start the journey.
Pa Phach Village is one "not-to-be-missed" destination in Moc Chau. It is situated on National Highway 6, about 5 km from the town intersection. You will surely be blown away by its pristine beauty. Nevertheless, the road to Pa Phach is quite difficult with many steep slopes.
Pa Phach is entering white rapeseed flowers and plum blossoms. There is nothing more perfect than riding through flower-covered curves and relishing the fresh air.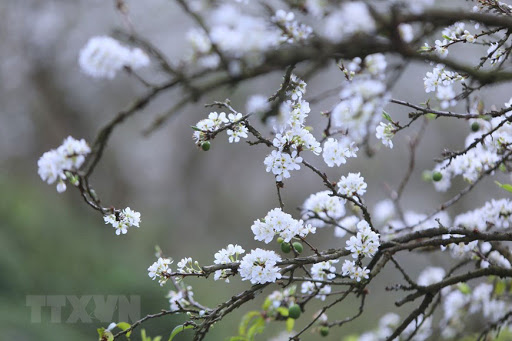 Photo: VNA
In Pa Phach, there is a mountain called the "secret roof of Moc Chau" where visitors can admire the sunset. You should ask local residents the way to reach this location as it is yet available on Google Maps.
On the way from Pa Phach to the town, tourists can easily catch sight of vast grasslands where offer perfect corners to take photos.
Day 2: Tea village – Heart-shaped tea hill - Na Ka plum valley
In the morning, you can visit the tea village, where is home to immense green tea fields. This is a lesser-known place in Moc Chau since when it comes to Moc Chau, visitors are often minded of the heart-shaped tea hill. The tea village is 2 km from the Nong Truong town center, opposite to Moc Chau tea company.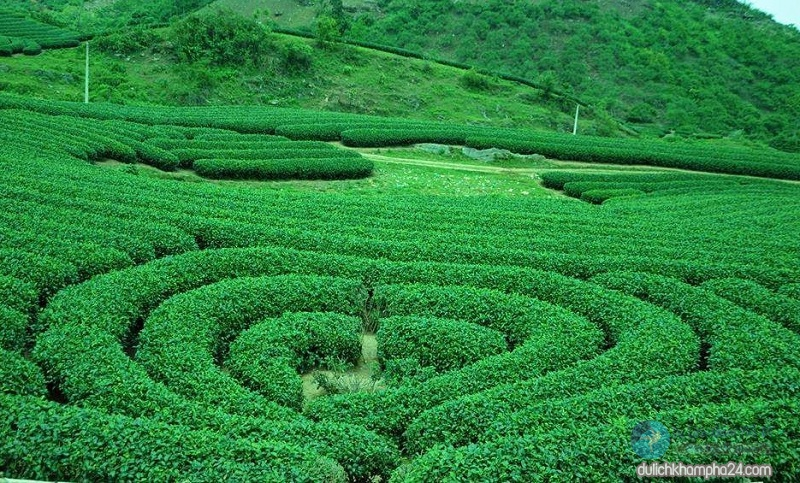 Photo: Dulichkhampha24
Unlike other destinations such as Ban Ang pine forest, Dai Yem waterfall, or Love glass bridge, the entrance fee to the tea village is free of charge. Tourists can buy oolong tea or dried plums as gifts for relatives and friends.
Na Ka valley is located on the road to Tan Lap commune, only about 6-7 km from the heart-shaped tea hill and 16 km from Nong Truong town. Na Ka is one of the most beautiful plum valleys in Moc Chau. The ticket fee is 20000 VND (US$0.86).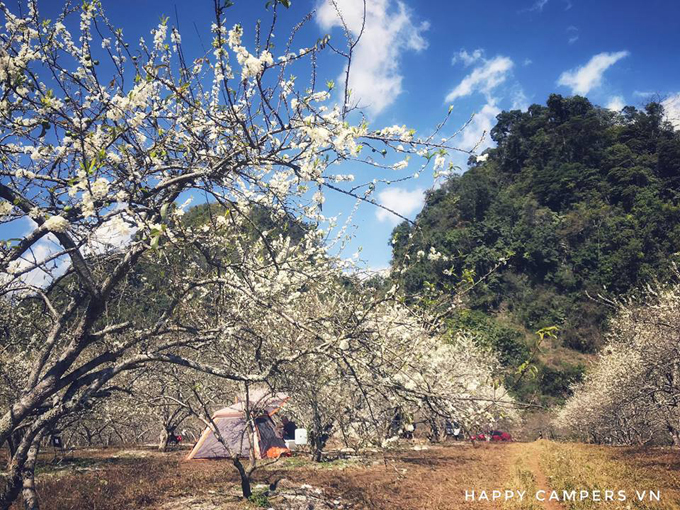 Photo: Happycampers.vn
Mu Nau plum valley boasts another distinctive charm. However, the road to Mu Nau is as not easy as one to Na Ka. If wanting to explore, you should rent a motorbike taxi at the price of 120,000 VND (US$ 5.19).
In blooming plum blossoms, both Na Ka and Mu Nau wear romantic and poetic garbs that can easily conquer the hearts of any avid traveler.
Besides, don't miss out on tasting oranges, tangerines, or violet glutinous rice yogurt here.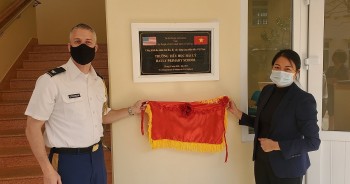 Friendship
US built school in a commune of the Red River Delta province of Nam Dinh