Riding to raise fund for disadvantaged children in Vietnam
The 10th annual saigonchildren Charity Cycle Adventure (CCA) is taking place on November 22-24.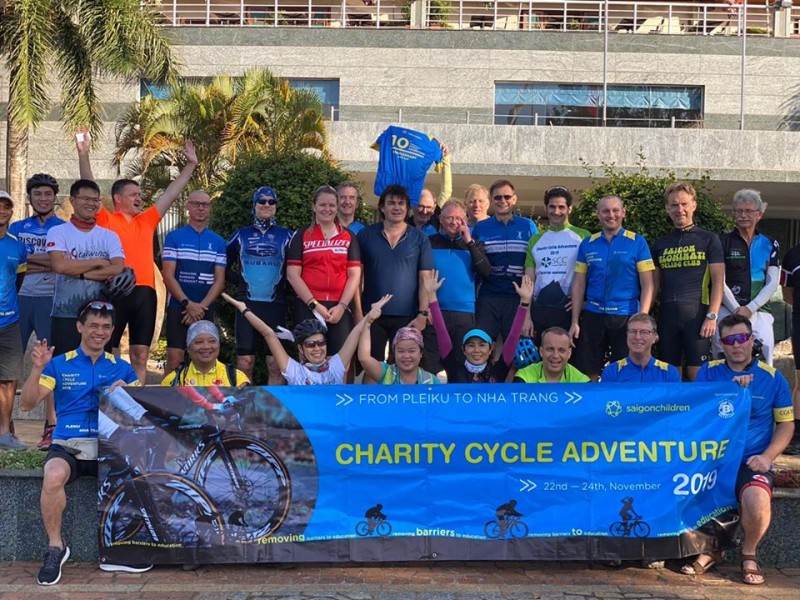 CCA2019 has started on November 22, with all riders beginning their journey from Pleiku. Photo: Saigon Children's Charity
The CCA 2019 has started on November 22, with all riders beginning their journey from Pleiku.
A group of enthusiastic cyclists from all over the world is raising funds in support of saigonchildren, which help disadvantaged children and youngsters in Vietnam to get a fairer start in life, through access to the education they deserve.
Each rider paid a personal registration fee to saigonchildren which covers all the costs of the event. In addition, and separated from the registration fees, each rider also commits to raise a minimum amount of money of USD 500 through sponsorship which goes directly to support saigonchildren programmes. The ride fundraising target does not include the registration fees.
Saigonchildren works toward a goal of eliminating barriers to education by granting scholarships, providing vocational and life skills training, building schools in rural areas, and by supporting other organizations that help students with disabilities.
With the ride just begins, riders have already raised over 50% of their target funds. Up until November 22 night, riders have raised over USD 31,721 on the online fundraising page.
Donations can still be made in here throughout the ride.
In 2018 CCA riders raised over USD 35,000, and in total, over the span of 9 years, this event has raised over USD 380,000, providing substantial support for the critical work saigonchildren does in Vietnam./.