Romantic love story of a French gentleman and a Saigonese young lady
Lam Thanh Vy (born in 1994, HCMC) met a French ship officer in a bar in Ho Chi Minh City. Since then, their romantic love story began.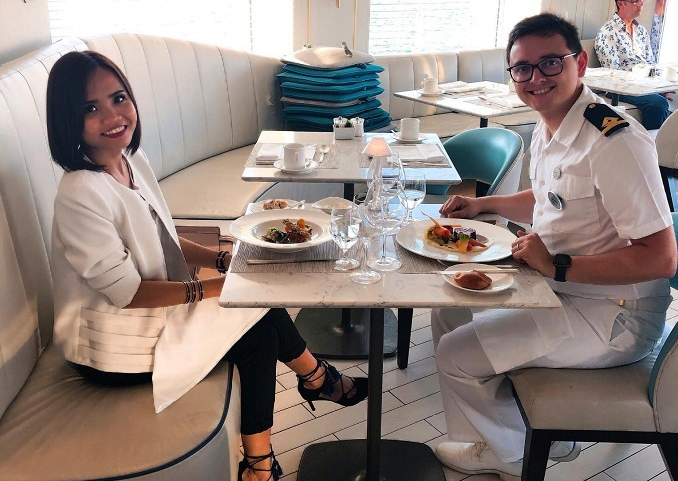 Photo: Bao Moi
According to Thanh Vy, thanks to her good English skills, at the age of 18, she was employed as a cashier cum diamond salesperson on a 5-star cruise ship that travels over Asian countries. While waiting for her central renewal, Vy went to a bar in Ho Chi Minh City just to enjoy a relaxing self-time.
Attracted to the girl sitting quietly at the bar, Antoine (born in 1993), a French ship officer, ask for her number. Antoine then told Vy that he saw her on a boat in Malaysia, he could even describe what she was wearing at that time, which captured Vy's impression.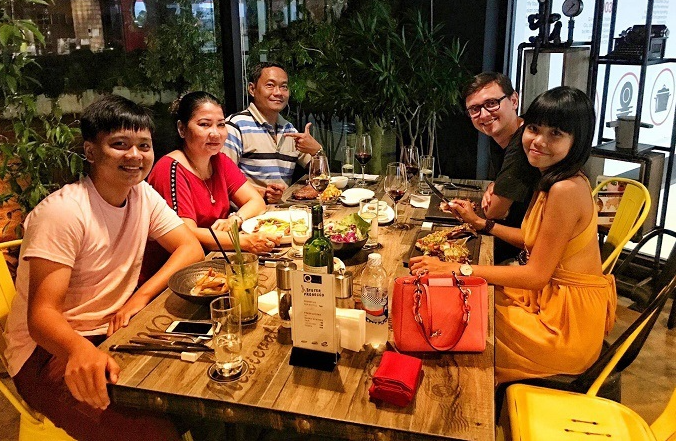 Photo: Bao Moi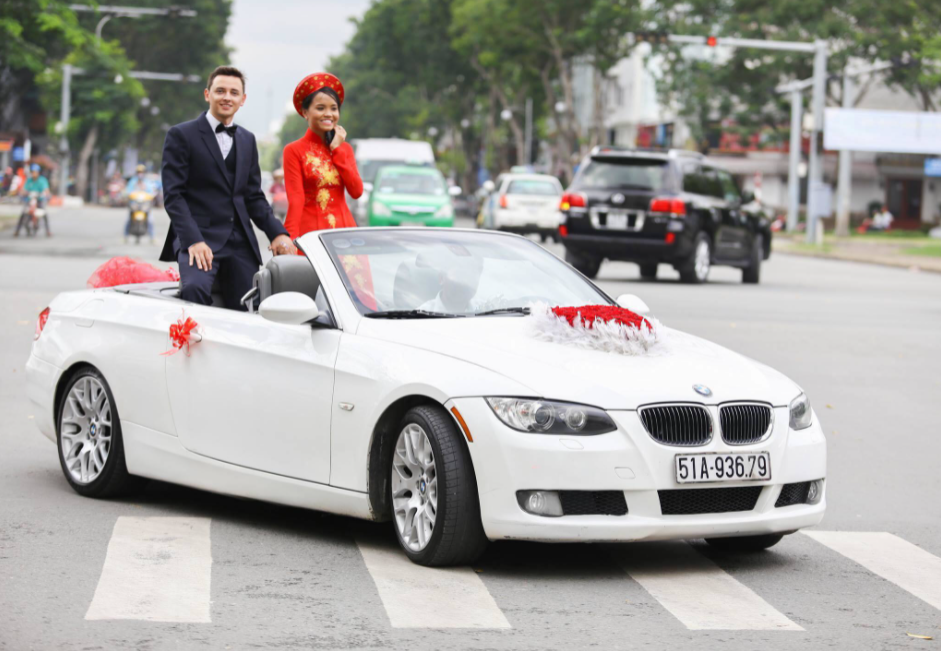 Photo: Bao Moi
As they left the bar, Antoine told Vy against going back to her cruise ship but staying home, waiting for him to get back from his working trip. Vy agreed, even though she herself did not know why. After nearly a month, Antoine got back to Ho Chi Minh City. He found Vy and told her that he had fallen for her since the first time he saw her on the ship in Malaysia. Then, he went to another country to work for 5 months.
As Antoine constantly working abroad, Vy thought of breaking up with him, but Antoine persuaded her to wait for him. After one year of dating, Antoine invited Vy to a restaurant, where he suddenly got down on one knee to propose to her. Vy nodded yes.
Photo: Bao Moi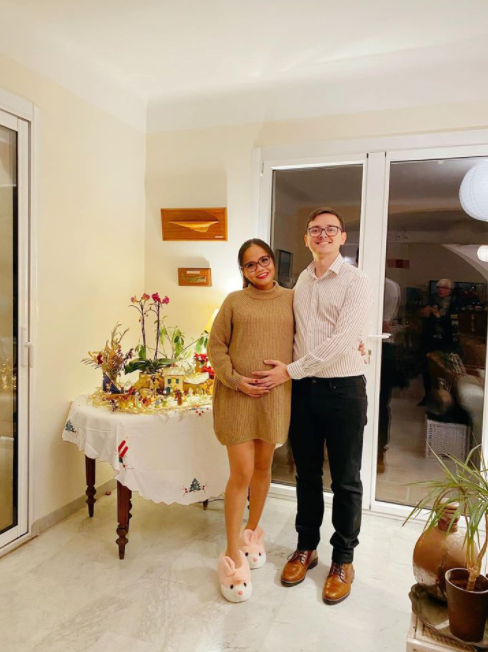 Photo: Bao Moi
In August 2015, Antoine's family and friends came to Vietnam to attend the wedding. Antoine's father worked as a pilot in AirFrance. Everyone who attended Vy's wedding booked tickets on his flight to go to Vietnam.
"On August 17, 2015, I and my husband went to the Department of Justice to register a marriage certificate in the presence of his family. At noon, the wedding ceremony started," Vy recalled. She and her husband sat in a white convertible, driving along the street. In the afternoon, there were more than 500 guests witnessing the couple's sacred moments.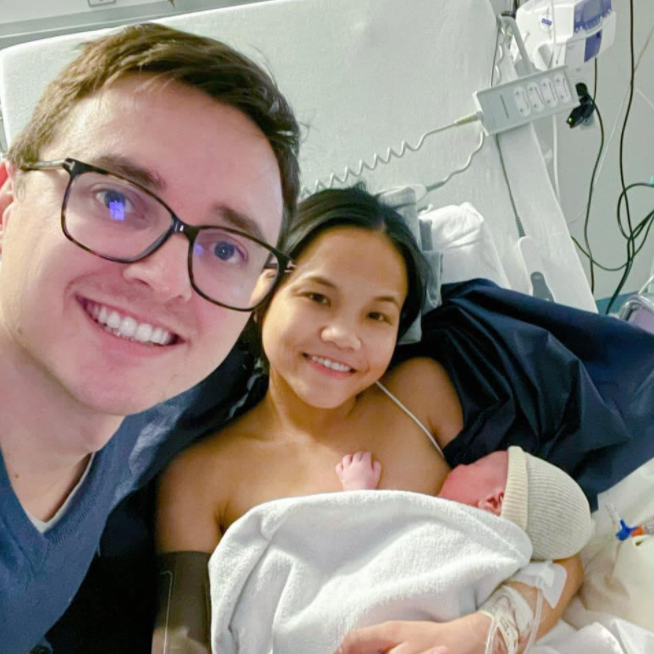 Photo: Bao Moi
A month after the wedding, Vy got her visa and flew to France. Her husband's family lives in the city of Sanary Toulon (in the south of France). Thanh Vy and her husband live about 45 minute drive from their parents-in-law's house.
Her parents-in-law held a second wedding for Vy and Antoine in a bold French style. "The French wedding was very fun, there was a roasted lamb in the evening, the candlelight, the flowers," Thanh Vy said.
Thanh Vy's small family welcomed a new member in early 2021. When his wife was in labor, Antoine stayed by her side to encourage her and spent the moments with her. Vy said that not only had she married a very great husband, she also had a kind mother-in-law who spent a lot of time studying Vietnamese culture just to get on well with her.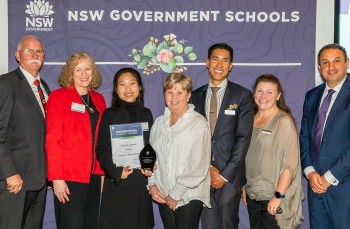 Overseas Vietnamese
The award for international students studying at New South Wales state schools (Australia) honors excellent ones from many countries, including a Vietnamese female student.