Russian Lecturer's Everlasting Love for President Ho Chi Minh
Over the past 25 years, Sveta Glazunova (Vietnamese name - Hang), Vietnamese lecturer at Moscow State Institute of International Relations (MGIMO), spent a lot of time researching and introducing President Ho Chi Minh to Russian students. "On Uncle Ho's birthday (May 19), I will definitely spend the whole class introducing him to students," said Svetlana.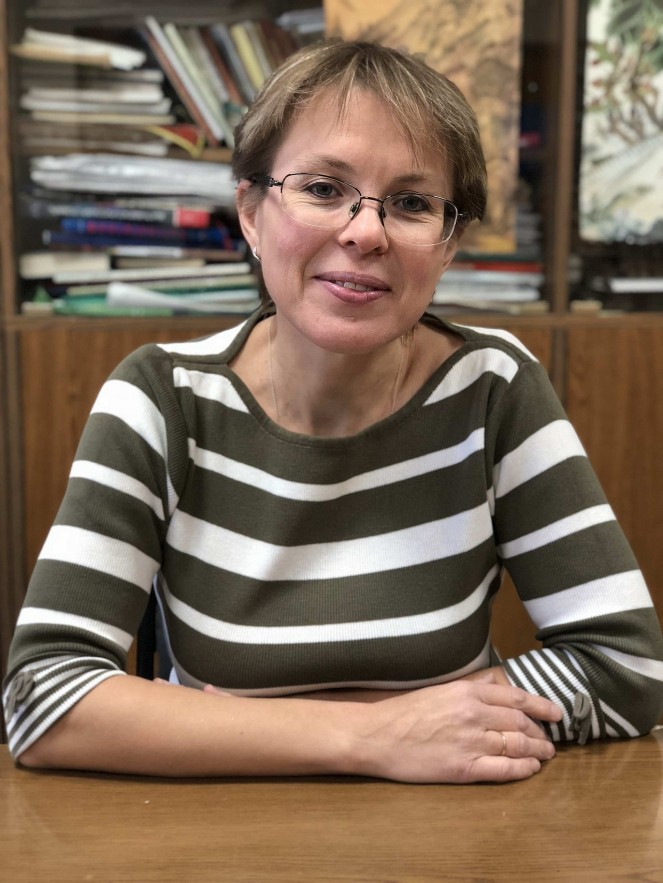 Vietnamese scholar Sveta Glazunova, Vietnamese lecturer at Moscow State Institute of International Relations. Photo: Sveta Glazunova
Knowing Uncle Ho through father's stories
From a young age, little Svetlana was told many stories about Vietnam by her father. The love for the S-shaped country inherited from her father made her decide to become a student at Moscow State Institute of International Relations (MGIMO) and learn Vietnamese.
"When I was learning Vietnamese, I began to learn about President Ho Chi Minh, whom my father greatly respected. Father told me about his meetings with President Ho Chi Minh. Every time he talked, he always emphasized that Uncle Ho was a simple and funny person in communication".
Svetlana's father, Evgeny Glazunov, was the Honorary Chairman of the Russia-Vietnam Friendship Association.
He had a lifelong love for Vietnam and authored many books on President Ho Chi Minh, inheriting his love for Vietnam and President Ho Chi Minh.
Her father first met Ho Chi Minh during a meeting with foreign experts at the International Club. In August 1962, celebrating Vietnam's National Day, President Ho went for a walk with leading comrades in the premises of the Presidential Palace.
During that ceremony, he came and invited Glazunov, her father, to raise a toast to celebrate Independence Day.
"At that time, my father's cup did not have any wine and Uncle Ho poured it for him," Svetlana said
"About May in the next year, my father met Uncle Ho on the occasion of celebrating victory over the Nazis. He came and gave sweets to the children, then came to ask how my father was. He also asked my father about his job and everyone in the family," Svetlana said.
In 2012, on the occasion of the 122nd birthday of President Ho Chi Minh, Evgeny Glazunov wrote an article about President Ho Chi Minh.
In the article, he wrote, "Ho Chi Minh is a wise man, with a special personal charm, always advocating the spirit of collectivism, opposing individualism. Attention and intimacy with others always creates a comfortable and friendly atmosphere for those who come into contact with him".
Svetlana especially liked the famous Soviet poet Konstantin Simonov's remarks that there was poetry in Ho Chi Minh himself.
He was at the same time the leader of his people, a steadfast international revolutionary, a man of theory and action, a strategist and tactician in war, a man of deep knowledge.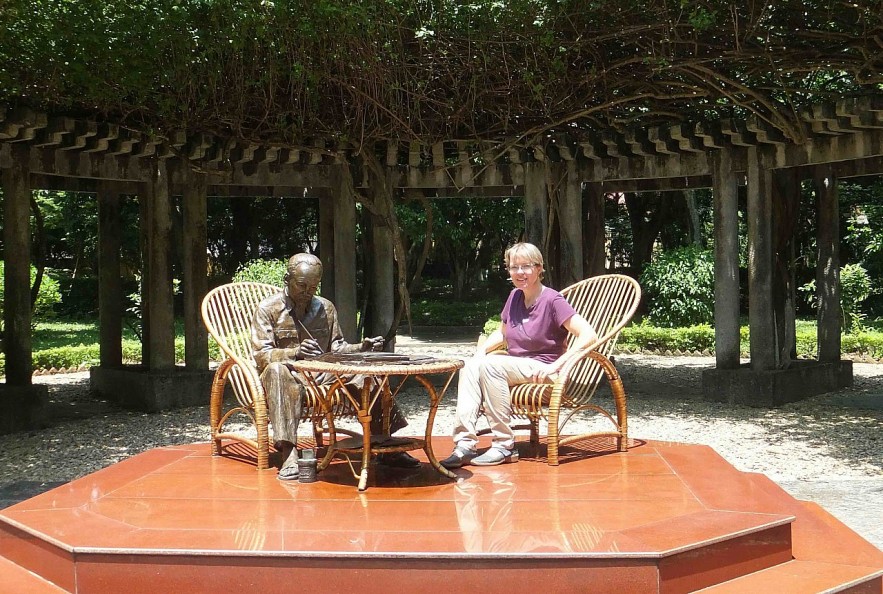 Svetlana took a photo with Uncle Ho's statue on her business trip to Vietnam in 2019. Photo: Svetlana
Translate books about President Ho Chi Minh
In 2019, the Russian translation of the memoir "Bac Ho viet di chuc" (Ho Chi Minh wrote his testament) (author Vu Ky) was published on the occasion of the 50th anniversary of the implementation of President Ho Chi Minh's testament.
In 2021, the Russian translation of the book "Hoat dong cua Nguyen Ai Quoc o Lien Xo" (Nguyen Ai Quoc's activities in the Soviet Union) (1923-1938)" was published on the 110th anniversary of Uncle Ho's departure to find a way to save the country. Svetlana participated in the translation of these two books.
These are two typical works written about Uncle Ho and events in Vietnamese history. Therefore, in order to get an accurate translation, it is required that the translator regularly look up and learn about the events that have taken place, associated with names of characters and historical places.
Though translation is hard work, Svetlana is happy to do it to share the story of Vietnam's first president.
"Translating into Russian means knowing the correct name of the person, or the correct position, the correct place name. I have to read, research from the Internet and many other documents.
Fortunately, my father once translated the book "Khi nguoi Viet Nam dau tien vào Dien Kremlin" (When the first Vietnamese entered the Kremlin) (author Vu Ky). The translation helped me a lot during the compilation process".
With the efforts of Svetlana Glazunova, along with the contributions of a group of experienced Vietnamese translators, and editors, two books have been successfully translated into Russian and released to readers.
Svetlana hopes that the translation and introduction of books about Uncle Ho will help spread the great values and thoughts of President Ho Chi Minh to Russian readers, especially the younger generation. This is to further tighten the traditional friendship between the two peoples of Vietnam - Russia.
During lectures, Svetlana often suggested that students study and read documents about Uncle Ho, especially about his thought and foreign policy. According to her, learning about Uncle Ho is learning about the struggle to liberate Vietnam. That will help "future diplomats" better understand the country.