Russian President Vladimir Putin: Biography, Personal Profile, Career
Vladimir Vladimirovich Putin is a Russian politician and former intelligence officer who is serving as the current president of Russia since 2012, previously being in the office from 1999 until 2008. As of 2021, Putin is the second-longest serving European president. Keep reading his biography in the article below.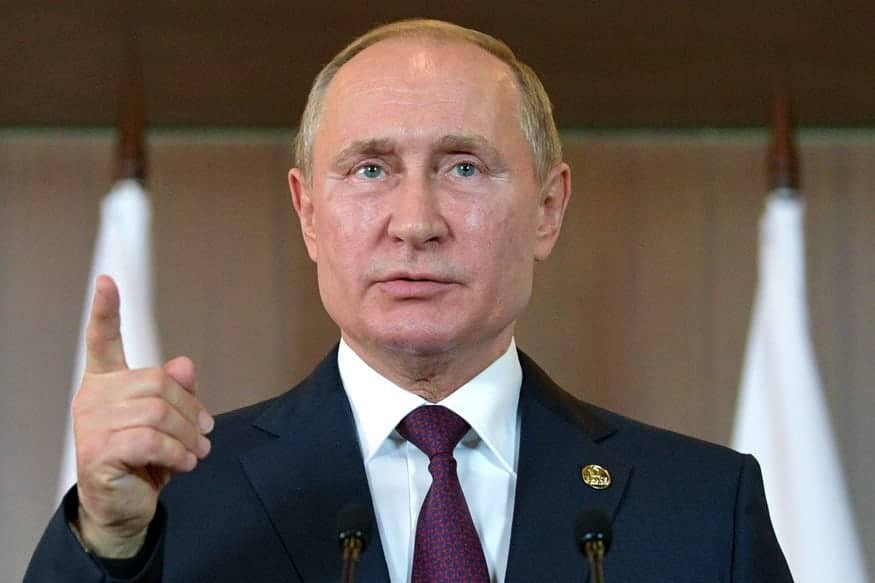 Photo: Getty Images
Russian President Vladimir Putin was appointed acting prime minister on August 9, 1999, by then president Boris Yeltsin. He has been in office as president or prime minister ever since, a period spanning more than two decades. Here's what we know about Russian leader Putin.
Who is Vladimir Putin – Biography
In 1999, Russian president Boris Yeltsin dismissed his prime minister and promoted former KGB officer Vladimir Putin in his place. In December 1999, Yeltsin resigned, appointing Putin president, and he was re-elected in 2004. In April 2005, he made a historic visit to Israel — the first visit there by any Kremlin leader. Putin could not run for the presidency again in 2008, but was appointed prime minister by his successor, Dmitry Medvedev. Putin was re-elected to the presidency in March 2012 and later won a fourth term. In 2014, he was reportedly nominated for a Nobel Peace Prize.
Russian President Vladimir Putin: Childhood and Early Life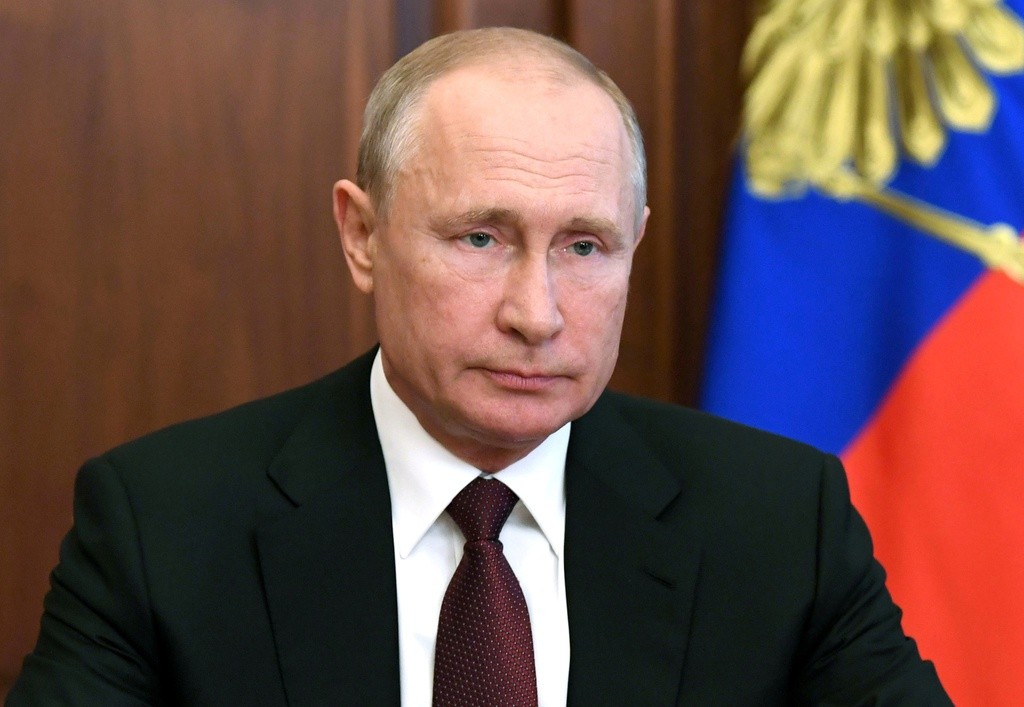 Photo: Reuters
Vladimir Vladimirovich Putin was born in Leningrad (now St. Petersburg), Russia, on October 7, 1952. He grew up with his family in a communal apartment, attending the local grammar and high schools, where he developed an interest in sports. After graduating from Leningrad State University with a law degree in 1975, Putin began his career in the KGB as an intelligence officer. Stationed mainly in East Germany, he held that position until 1990, retiring with the rank of lieutenant colonel.
Russian President Vladimir Putin: Career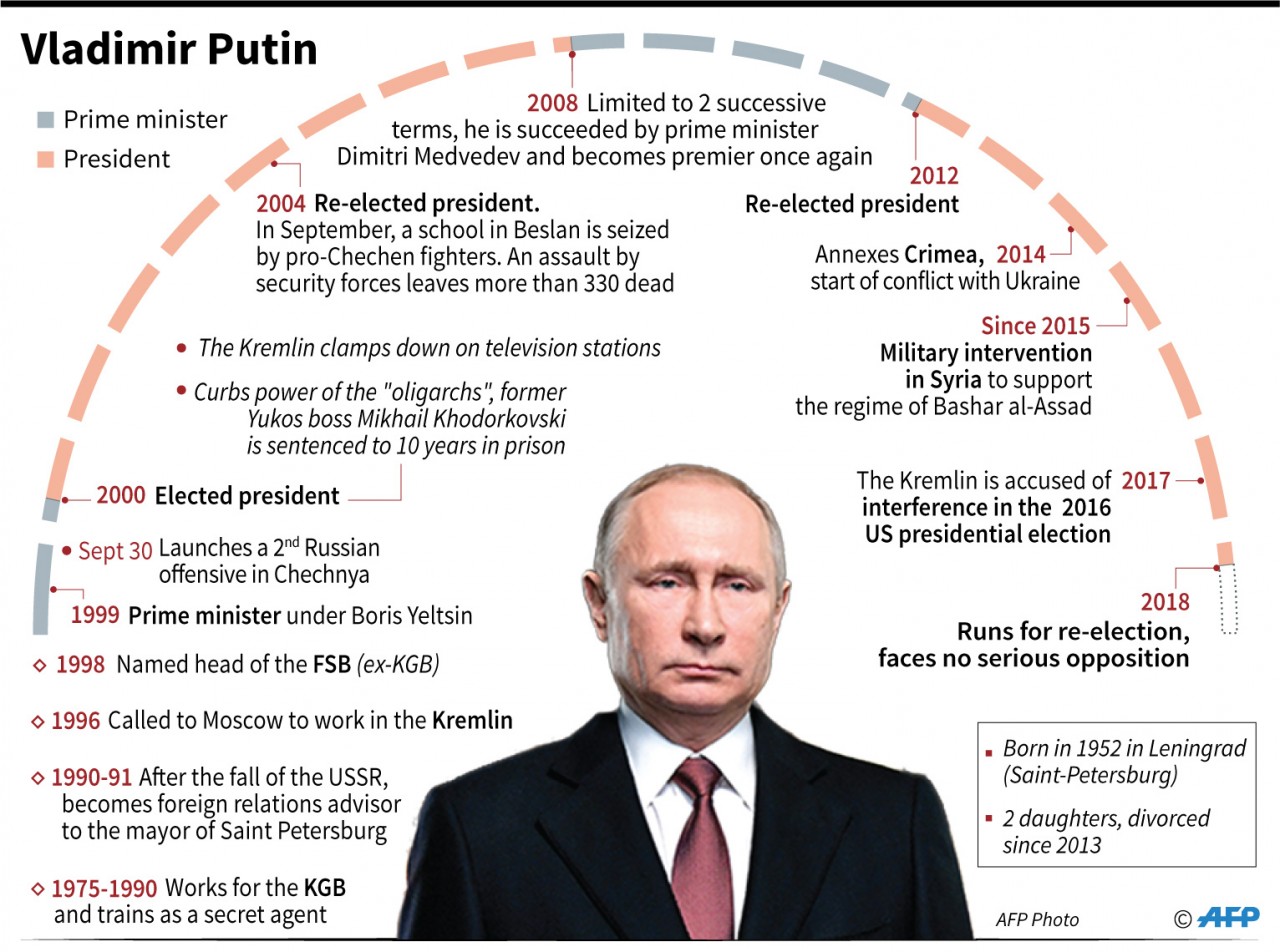 Inforgraphic of President Vladimir Putin. Photo: Inforgraphic made by AFP
Putin studied law at Leningrad State University, where his tutor was Anatoly Sobchak, later one of the leading reform politicians of the perestroika period. Putin served 15 years as a foreign intelligence officer for the KGB (Committee for State Security), including six years in Dresden, East Germany.
In 1990 he retired from active KGB service with the rank of lieutenant colonel and returned to Russia to become prorector of Leningrad State University with responsibility for the institution's external relations.
In 1996 Putin moved to Moscow, where he joined the presidential staff as deputy to Pavel Borodin, the Kremlin's chief administrator.
In July 1998 Pres. Boris Yeltsin made Putin director of the Federal Security Service (FSB; the KGB's domestic successor), and shortly thereafter he became secretary of the influential Security Council. Yeltsin, who was searching for an heir to assume his mantle, appointed Putin prime minister in 1999.
First and second terms as president of Russia
In December 1999, Boris Yeltsin resigned as president of Russia and appointed Putin acting president until official elections were held, and in March 2000, Putin was elected to his first term with 53 percent of the vote.
In September 2001, in response to the terrorist attacks on the United States, Putin announced Russia's support for the United States in its anti-terror campaign. However, when the United States' "war on terror" shifted focus to the ousting of Iraqi leader Saddam Hussein, Putin joined German Chancellor Gerhard Schröder and French President Jacques Chirac in opposition of the plan.
In 2004, Putin was re-elected to the presidency, and in April of the following year made a historic visit to Israel for talks with Prime Minister Ariel Sharon — marking the first visit to Israel by any Kremlin leader.
Due to constitutional term limits, Putin was prevented from running for the presidency in 2008. (That same year, presidential terms in Russia were extended from four to six years.) However, when his protégé Dmitry Medvedev succeeded him as president in March 2008, he immediately appointed Putin as Russia's prime minister, allowing Putin to maintain a primary position of influence for the next four years.
Putin as prime minister
Soon after Medvedev won the March 2008 presidential election by a landslide, Putin announced that he had accepted the position of chairman of the United Russia party. Confirming widespread expectations, Medvedev nominated Putin as the country's prime minister within hours of taking office on May 7, 2008. Russia's parliament confirmed the appointment the following day. Although Medvedev grew more assertive as his term progressed, Putin was still regarded as the main power within the Kremlin.
On March 4, 2012, Putin was elected to a third term as Russia's president. In advance of his inauguration, Putin resigned as United Russia chairman, handing control of the party to Medvedev. He was inaugurated as president on May 7, 2012, and one of his first acts upon assuming office was to nominate Medvedev to serve as prime minister.
Third Term as President
On March 4, 2012, Vladimir Putin was re-elected to his third term as president. After widespread protests and allegations of electoral fraud, he was inaugurated on May 7, 2012, and shortly after taking office appointed Medvedev as prime minister.
In December 2012, Putin signed into a law a ban on the U.S. adoption of Russian children. According to Putin, the legislation—which took effect on January 1, 2013 — aimed to make it easier for Russians to adopt native orphans.
In September 2013, tensions rose between the United States and Syria over Syria's possession of chemical weapons, with the U.S. threatening military action if the weapons were not relinquished. The immediate crisis was averted, however, when the Russian and U.S. governments brokered a deal whereby those weapons would be destroyed.
In 2014, Russia hosted the Winter Olympics, which were held in Sochi beginning on February 6. According to NBS Sports, Russia spent roughly $50 billion in preparation for the international event.
September 28, 2015 - Putin attends the United Nations General Assembly in New York and later meets with Obama. The two leaders discuss Ukraine and Syria, according to senior US officials. It is their first in-person meeting since Russia's incursion into Ukraine.
January 21, 2016 - A UK inquiry is released, laying out evidence that suggests Putin approved the operation to kill former FSB spy Alexander Litvinenko in 2006.
July 25, 2016 - The FBI announces it has launched an investigation into the hacking of the Democratic National Committee's computer system. Although the statement doesn't indicate that the agency has a particular suspect or suspects in mind, US officials tell CNN they think the cyberattack is linked to Russia.
September 1, 2016 - During a Bloomberg News interview, Putin denies that the Russian government had any involvement in the hacking of Democratic National Committee emails.
December 30, 2016 - Putin says that Russia will not expel American diplomats in response to the Obama administration's new sanctions and expulsion of 35 diplomats from the United States. He says he will instead try to rebuild relations with the incoming administration of US President-elect Donald Trump.
January 6, 2017 - The US Office of the Director of National Intelligence releases a declassified report concluding that Putin ordered an "influence campaign" aimed at hurting Hillary Clinton and helping Trump in the 2016 presidential election.
Fourth Presidential Term
On March 18, 2018, the fourth anniversary of the country's seizure of Crimea, Russian citizens overwhelmingly elected Putin to a fourth presidential term, with 67 percent of the electorate turning out to award him more than 76 percent of the vote. The divided opposition stood little chance against the popular leader, his closest competitor notching around 13 percent of the vote.
April 25, 2019 - North Korean Leader Kim Jong Un meets with Putin in Vladivostok. The summit includes one-on-one talks, but it does not include any signed agreements or joint statements.
May 14, 2019 - Putin meets with US Secretary of State Mike Pompeo, who says that he hopes the United States and Russia can develop a more cooperative relationship. Pompeo says he wants the countries to work together "to make our two peoples more, and frankly the world, more successful too."
July 3, 2019 - Putin signs a law suspending Russia's participation in the Intermediate-Range Nuclear Forces Treaty.
October 22, 2019 - Putin meets with Turkish President Recep Tayyip Erdogan in Sochi and the men announce a wide-ranging agreement on Syria, announcing that Russian and Turkish troops will patrol the Turkish-Syrian border. Kurdish forces have about six days to retreat about 20 miles away from the border.
January 15, 2020 - Putin announces plans to push through reforms that would make his successor as president less powerful. Authority would be redistributed giving the Russian parliament and office of prime minister greater clout. The entire government resigns the same day.
April 5, 2021 - Putin signs constitutional amendments into law which would allow him to seek two more six-year terms when his presidency ends in 2024.
Russian President Vladimir Putin: Personal Life
Photo: Reuters
In 1980, Putin met his future wife, Lyudmila, who was working as a flight attendant at the time. The couple married in 1983 and had two daughters: Maria, born in 1985, and Yekaterina, born in 1986. In early June 2013, after nearly 30 years of marriage, Russia's first couple announced that they were getting a divorce, providing little explanation for the decision, but assuring that they came to it mutually and amicably.
"There are people who just cannot put up with it," Putin stated. "Lyudmila Alexandrovna has stood watch for eight, almost nine years." Providing more context to the decision, Lyudmila added, "Our marriage is over because we hardly ever see each other. Vladimir Vladimirovich is immersed in his work, our children have grown and are living their own lives."
An Orthodox Christian, Putin is said to attend church services on important dates and holidays on a regular basis and has had a long history of encouraging the construction and restoration of thousands of churches in the region. He generally aims to unify all faiths under the government's authority and legally requires religious organizations to register with local officials for approval.
Russian President's Role
The president of the Russian Federation is the head of state of the Russian Federation, as well as the commander-in-chief of the Russian Armed Forces. It is the highest office in Russia.
In 1991, the office was briefly known as the president of the Russian Soviet Federative Socialist Republic until 25 December 1991. According to the 1978 Russian Constitution, the president of Russia was head of the executive branch and headed the Council of Ministers of Russia. According to the current 1993 Constitution of Russia, the president of Russia is not a part of the Government of Russia, which exercises executive power.
In all cases where the president of the Russian Federation is unable to fulfill their duties, they shall be temporarily delegated to the prime minister of Russia, who becomes acting president of Russia.
The power includes execution of federal law, alongside the responsibility of appointing federal ministers, diplomatic, regulatory and judicial officers, and concluding treaties with foreign powers with the advice and consent of the State Duma and the Federation Council. The president is further empowered to grant federal pardons and reprieves, and to convene and adjourn the Federal Assembly under extraordinary circumstances. The president also directs the foreign and domestic policy of the Russian Federation.
The president is elected directly through a popular vote to a six-year term. The law prohibits anyone from ever being elected to the presidency for a third consecutive term. In all, three individuals have served four presidencies spanning six full terms. In May 2012, Vladimir Putin became the fourth president; he was re-elected in March 2018 and inaugurated in May to a six-year term.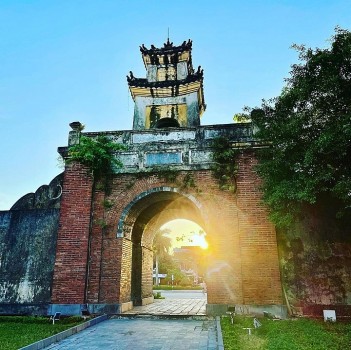 Travel
Quang Binh has many natural wonders as well as magnificent man-made architecture, one of which is Quang Binh Quan