Biden presses Putin over human rights matter at Geneva summit
On Sunday (May 30), Biden pledge to put pressure on Putin over matters of human rights at their June summit.
On May 30, U.S. President Joe Biden said that he will put pressure on his Russian counterpart Vladimir Putin to respect human rights when the two leaders meet in June.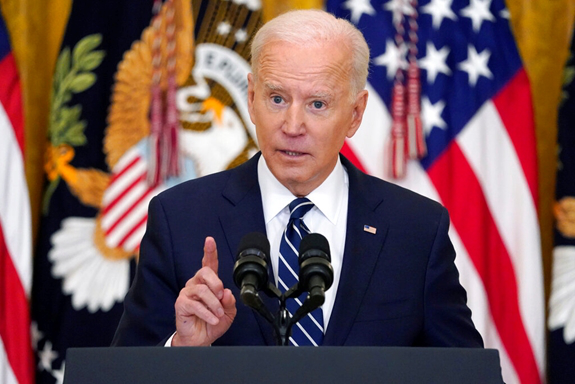 Joe Biden at a press conference. Photo: AP
In a speech honoring the U.S. holiday Memorial Day, Biden said, "I'm meeting with President Putin in a couple weeks in Geneva making it clear we will not, we will not stand by and let him abuse those rights.", said Reuters. In the same speech, he noted America was founded on the ideal that all men and women are created equal and said the US has an obligation to speak out when it sees human rights abuses.
He also said that the moment was right to show the world, and namely China, that the US was ready to lead again after four years of a largely inward-looking foreign policy under Donald Trump.
"It's time to remind everybody who we are," he said.
The White House said on Friday it was planning to move ahead with the Geneva summit after Microsoft flagged a cyberattack on US government agencies by Nobelium, the group behind last year's SolarWind hack that originated from Russia, reported The Guardian.
Despite deteriorating relations between the two countries on issues like Ukraine and election interference, Biden hopes to establish a clear channel of communication that would avoid undue surprises.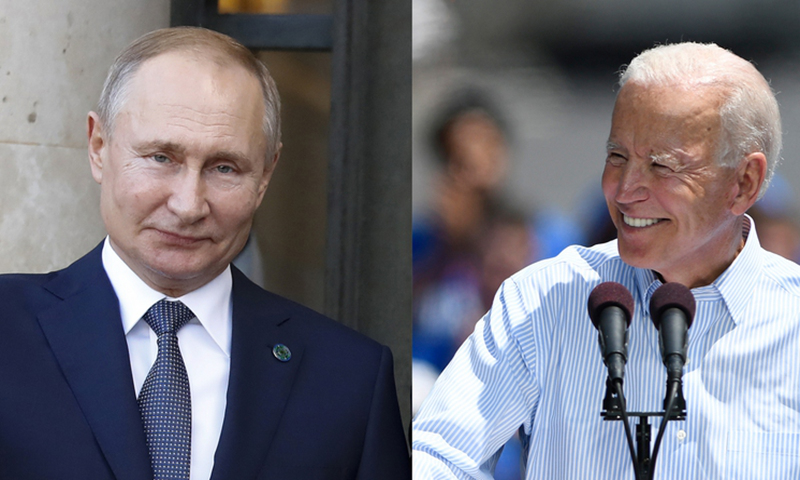 Photos of Biden and Putin side by side. Photo: Xinhua
In a response, Russia said on Monday it would send what it described as "uncomfortable" signals to the United States ahead of a summit between the two countries' leaders next month and announced it was beefing up its western border militarily.
"The Americans must assume that a number of signals from Moscow ... will be uncomfortable for them, including in the coming days," Sergei Ryabkov, Russia's deputy foreign minister, was quoted as saying by the RIA news agency.
Ryabkov said Russia would be prepared to respond to Biden's queries about human rights in Russia and said that Moscow was being more flexible than Washington when it came to drawing up an agenda for the summit, RIA reported.
Previously, The White House said the first face-to-face meeting between Biden and Putin will take place in Geneva on June 16, with the two leaders planning to discuss a range of issues as the US looks to improve relations with Russia. It comes amid strained relations over U.S. election interference that Moscow denies, cyberattacks and Ukraine.
Biden has previously met with Putin during his time as vice president, including a 2011 meeting during which Biden said he looked into Putin's eyes and declared: "I don't think you have a soul.", cited CNN.