Sai Gon FC, Tokyo FC to build academy in Vietnam
V.Leage 1 football club Sai Gon FC and J.League club Tokyo have signed an agreement to establish a training academy in Vietnam.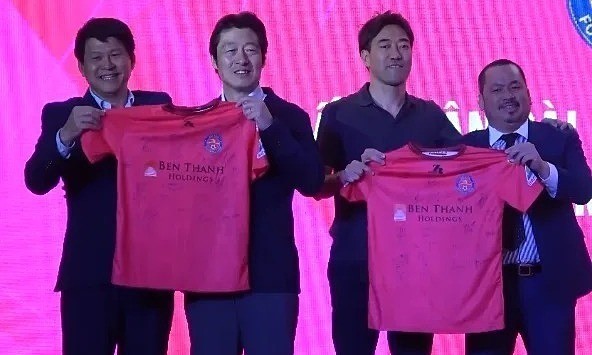 Tokyo FC representatives in the pre-season ceremony of Sai Gon FC. Photo courtesy of Sai Gon FC.
Apart from scouting and training football talent in Vietnam, the two clubs said they would pursue the broader aim of promoting mutual understanding and economic ties between the two countries.
Koji Ishii, the international business director of Tokyo FC, said: "The first thing we will do is help Sai Gon FC develop and build a football academy. Second is making an economic and cultural bridge through football. This will be a chance for enterprises of both countries to cooperate."
Sai Gon FC president Vu Tien Thanh said: "Japanese football is advanced and similar in the style of play as Vietnamese football, with emphasis on skill, possession and flexible teamwork. Therefore, Vietnamese players will easily adapt and absorb the way they play football. That's why we want to partner up with Tokyo FC to improve our players in particular and young Vietnamese players in general."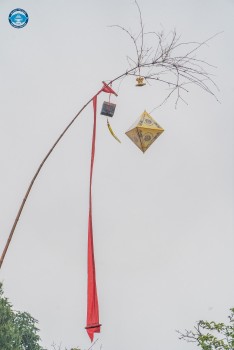 Viet's Home
In the past, the Neu pole (a tall bamboo pole with red garment strips used to ward off evil spirits during the lunar New Year) lowering ceremony at the royal palace of the Nguyen Dynasty was performed to mark the end of the New Year holiday and prepare to enter a new working year.