SAIFMM: Vietnamese FM Meets Indonesian, Bruneian Counterparts
Foreign Ministers of Vietnam, Indonesia, and Brunei agree to bolster ties
Foreign Minister Bui Thanh Son held bilateral meetings with his Indonesian and Bruneian counterparts on June 16 in the framework of the Special ASEAN-India Foreign Ministers' Meeting (SAIFMM) in New Delhi, VNA reported.
Foreign Minister Bui Thanh Son (L) meets Indonesian FM Retno Marsudi. Photo: VNA
During their meeting, FM Son and Indonesian FM Retno Marsudi discussed measures to boost bilateral ties in the post-Covid-19 period.
They agreed to coordinate closely to prepare for high-level visits and the 4th conference of the Vietnam-Indonesia joint cooperation committee in 2022.
The two sides reached consensus on pushing cooperation between the two countries' ministries, agencies and sectors, especially in economy-trade, so as to bring about practical benefits for people and businesses of both countries
The Vietnam-Indonesia strategic partnership has been increasingly strengthened in recent years, with bilateral trade exceeding USD 11 billion for the first time in 2021, up 40% year on year.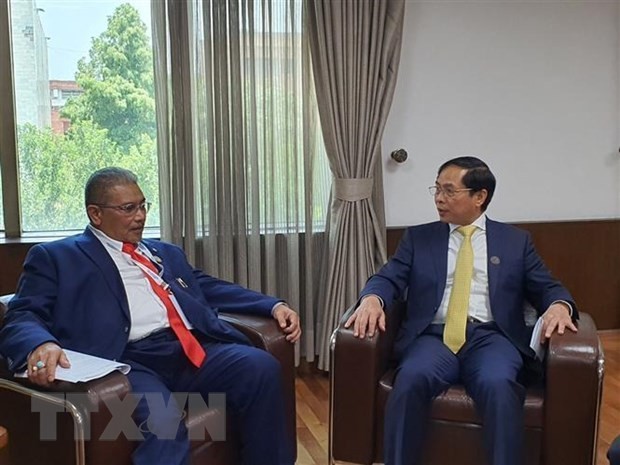 Foreign Minister Bui Thanh Son (R) and Second Minister of Foreign Affairs of Brunei Dato Erywan Pehin Yusof. Photo: VNA
Meanwhile, Son and Second Minister of Foreign Affairs of Brunei Dato Erywan Pehin Yusof agreed to work together to hold activities celebrating the 30th anniversary of the two countries' diplomatic relationship, promote high-level visits and organize the second conference of the Vietnam-Brunei joint cooperation committee in the time ahead.
They consented to soon resume direct air services between Vietnam's Ho Chi Minh City and Brunei's capital Bandar Seri Begawan to facilitate people to people exchange.
FM Son took the occasion to ask Brunei to further facilitate the import of Vietnamese goods, particularly farm produce, aquatic products and food meeting Halal standards.
The Bruneian minister proposed that the two sides enhance cooperation in aquatic and rice production in the context of the world facing a crisis in food security.
The two sides also saw eye to eye on the approach to and settlement of regional and international issues on the basis of respect for international law for the common goal of peace, stability, cooperation and development.
Despite Covid-19, bilateral connections have still been strengthened, with trade reaching USD 310 million in 2021 and USD 328 million in the first four months of 2022, surging 3.5 times year-on-year.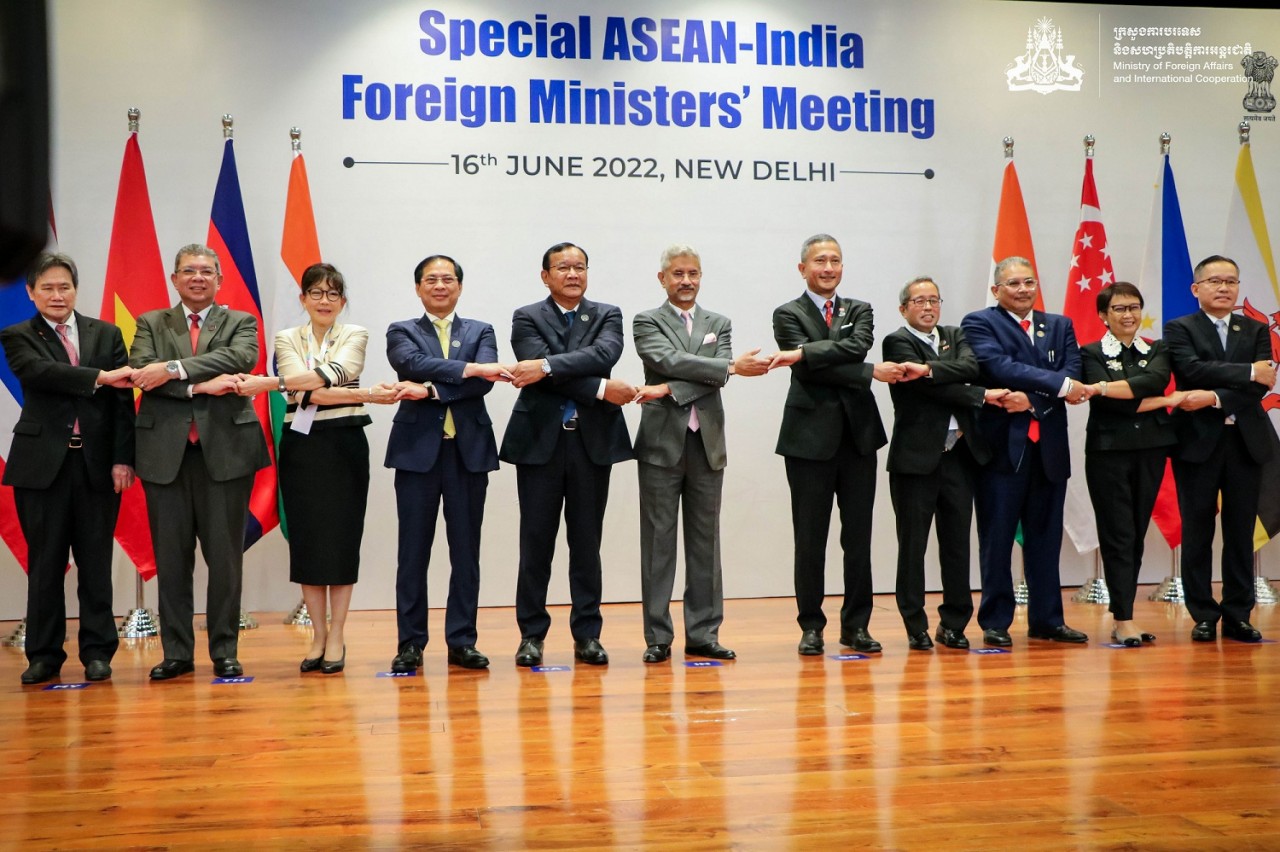 Foreign Ministers of India and ASEAN. Source: mfaic.gov.kh
India hosted the SAIFMM on June 16 and 17, marking the 30th anniversary of India-ASEAN dialogue relations and the 10th anniversary of the country's strategic partnership with ASEAN.
External Affairs Minister S Jaishankar and Singapore FM Vivian Balakrishnan, who is India's Country Coordinator, co-chaired the SAIFMM.
Foreign Ministers of other ASEAN member states and the ASEAN Secretary-General participated in the SAIFMM. This year has been designated as ASEAN-India Friendship Year.
Jaishankar highlighted that ASEAN has stood tall as a beacon of regionalism, multilateralism and globalisation.
"ASEAN has always stood tall as a beacon of regionalism, multilateralism and globalisation. It has successfully carved out a niche for itself in the region and provided a foundation for the evolving strategic and economic architecture in the Indo-Pacific," he said.
"ASEAN's role today is perhaps more important than ever before, given the geopolitical challenges and uncertainties that the world faces. India fully supports a strong, unified and prosperous ASEAN, one whose centrality in Indo-Pacific is fully recognized. The strong convergence of the ASEAN Outlook on the Indo-Pacific (AOIP) and the Indo-Pacific Oceans Initiative (IPOI) is the testimony to our shared vision for the region," Jaishankar said.
The ASEAN FMs on Thursday called on Prime Minister Narendra Modi and discussed the ongoing cooperation between the two sides.
ASEAN-India dialogue relations started with the establishment of sectoral partnership in 1992 which graduated to full dialogue partnership in December 1995, Summit level Partnership in 2002, and Strategic partnership in 2012.
SAIFMM was accompanied by the 12th edition of Delhi Dialogue, a premier Track 1.5 Dialogue in the ASEAN-India calendar, which was hosted by India on June 16-17.
The theme of DD-XII is 'Building Bridges in the Indo-Pacific'. The ministerial session of DD-XII attended by EAM and the ASEAN Ministers.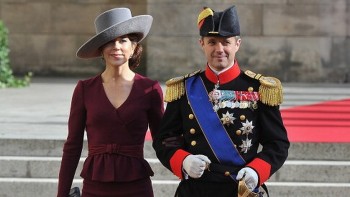 Friendship
Denmark's Crown Prince and Crown Princess will visit Vietnam to celebrate 50 years of diplomatic relations and promote green solutions.