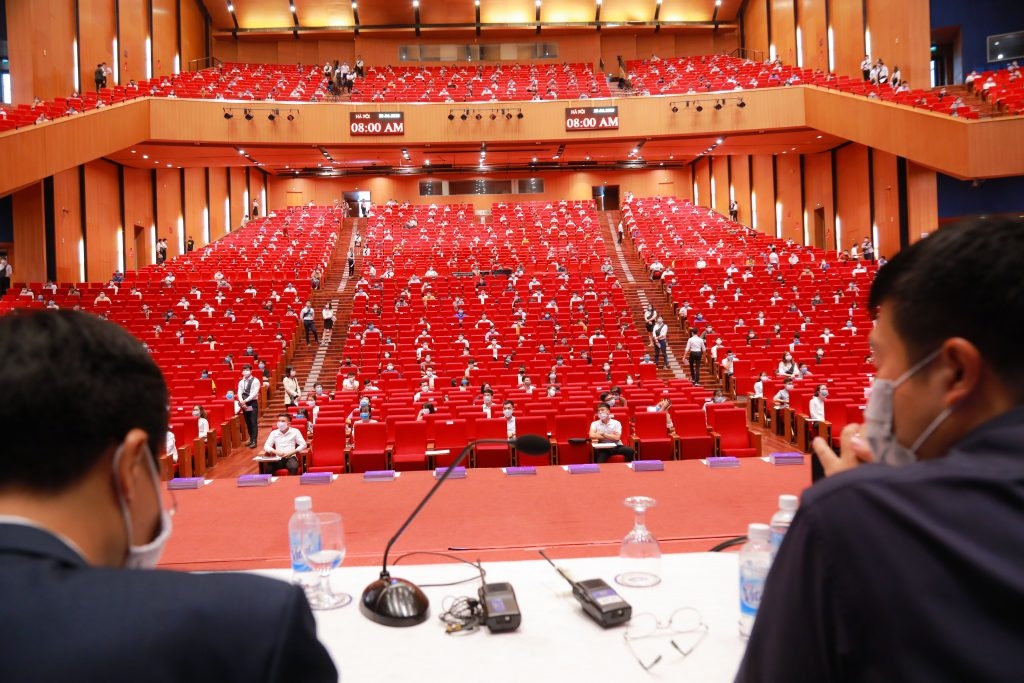 Samsung is the first and only unit to conduct the GSAT tests on a large scale, to ensure openness, transparency and offer equal opportunities for all bachelors in Việt Nam. Photo: Samsung Vietnam
The South Korean tech giant Samsung has started its process of recruitment with the aim of employing more Vietnamese workers to leverage production activities this year. The company will hire engineers, bachelors of all majors from universities and institutes throughout the country.
GSAT is a Samsung global capacity test for new candidates graduating from universities and includes three main topics: mathematical ability, deductive reasoning, and visual thinking. This is one of the first rounds of the recruitment procedure for the graduate staff of all Samsung subsidiaries worldwide.
Candidates are welcomed at the testing center with free face masks for COVID-19 prevention. Photo: Samsung Vina
After the GSAT, high scorers will go through interviews in December. After passing two rounds, the most outstanding and suitable candidates will become official employees of Samsung Vietnam and will start their work at seven facilities and centres, including Samsung Electronics Vietnam Thai Nguyen (SEVT), Samsung Electro-Mechanics Vietnam (SEMV), Samsung Electronics Vietnam (SEV) and Samsung Display Vietnam (SDV), as well as Samsung SDI Vietnam (SDIV), Samsung SDS Vietnam (SDSV) and SVMC.
The recruitment also marks Samsung's 10 years of nurturing and developing high-quality human resources in Vietnam, said the tech firm. The statistics show an impressive number: nearly 190.000 applications; nearly 60.000 candidates attending the GSAT test, and nearly 14.000 participants have been recruited from the testing round so far. Since 2011, the recruitment of a large number of university graduates is a part of Samsung's expansion plan in Vietnam. This is considered as an important step in the transformation of Samsung's strategy to strengthen its leading position as the world's largest mobile phone manufacturer.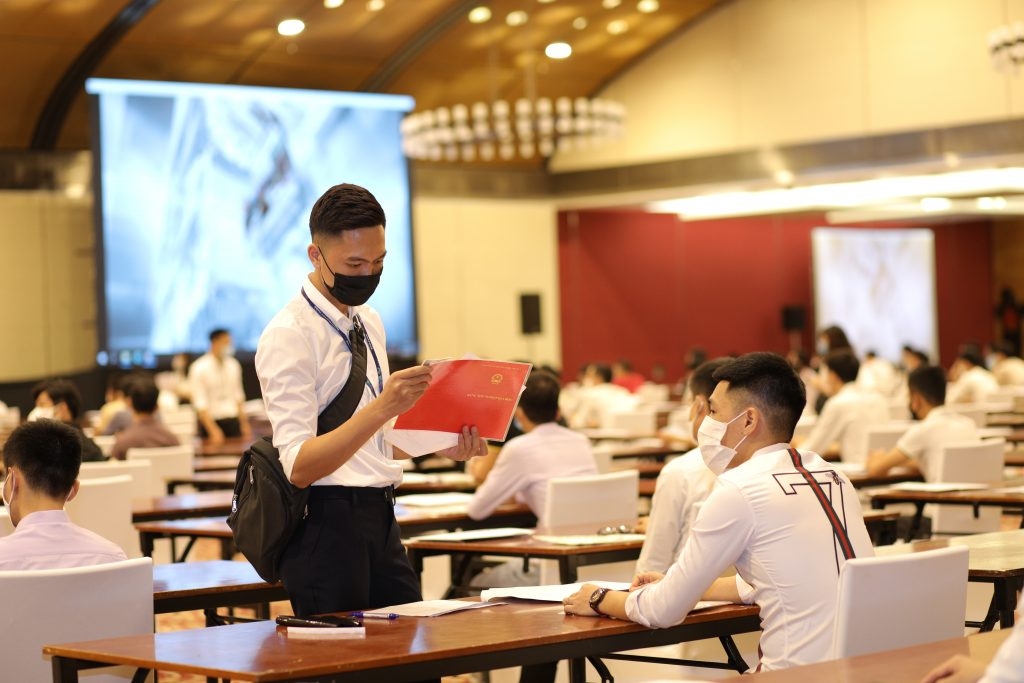 Thousands of candidates are sitting for the GSAT test this year. Photo: Samsung Vina
"Although the COVID-19 pandemic has caused difficulties to the business operations of the company in particular and all socio-economic aspects of Việt Nam in general, we continue to implement recruitment activities on large scale to prepare resources for the succession of Samsung development plan in Việt Nam in the near future and for joining hands to solve the recent youth unemployment problem", said Choi Joo Ho, President of Samsung Vietnam.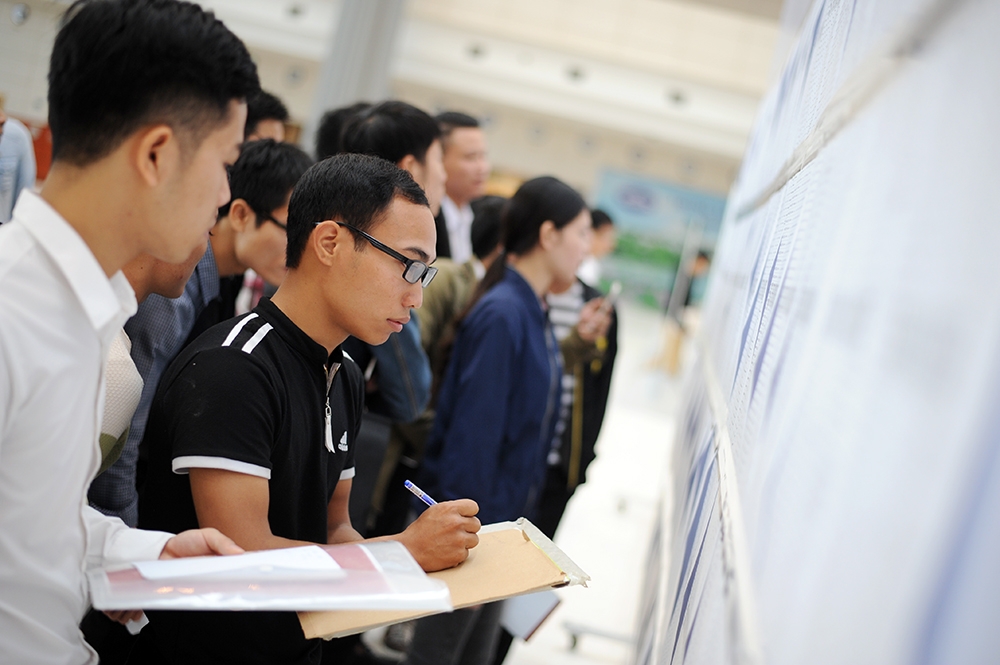 The candidates are checking their names in the short-list. Phto: VIR
Tony Nguyen