Samsung's new debit card,Mastercard-branded, links with Samsung Pay
Samsung has introduced a new self-branded debit card called Samsung Money. The card is a collaborative effort between the brand, Mastercard and fintech company SoFi, which will also tie in directly with the existing Samsung Pay app.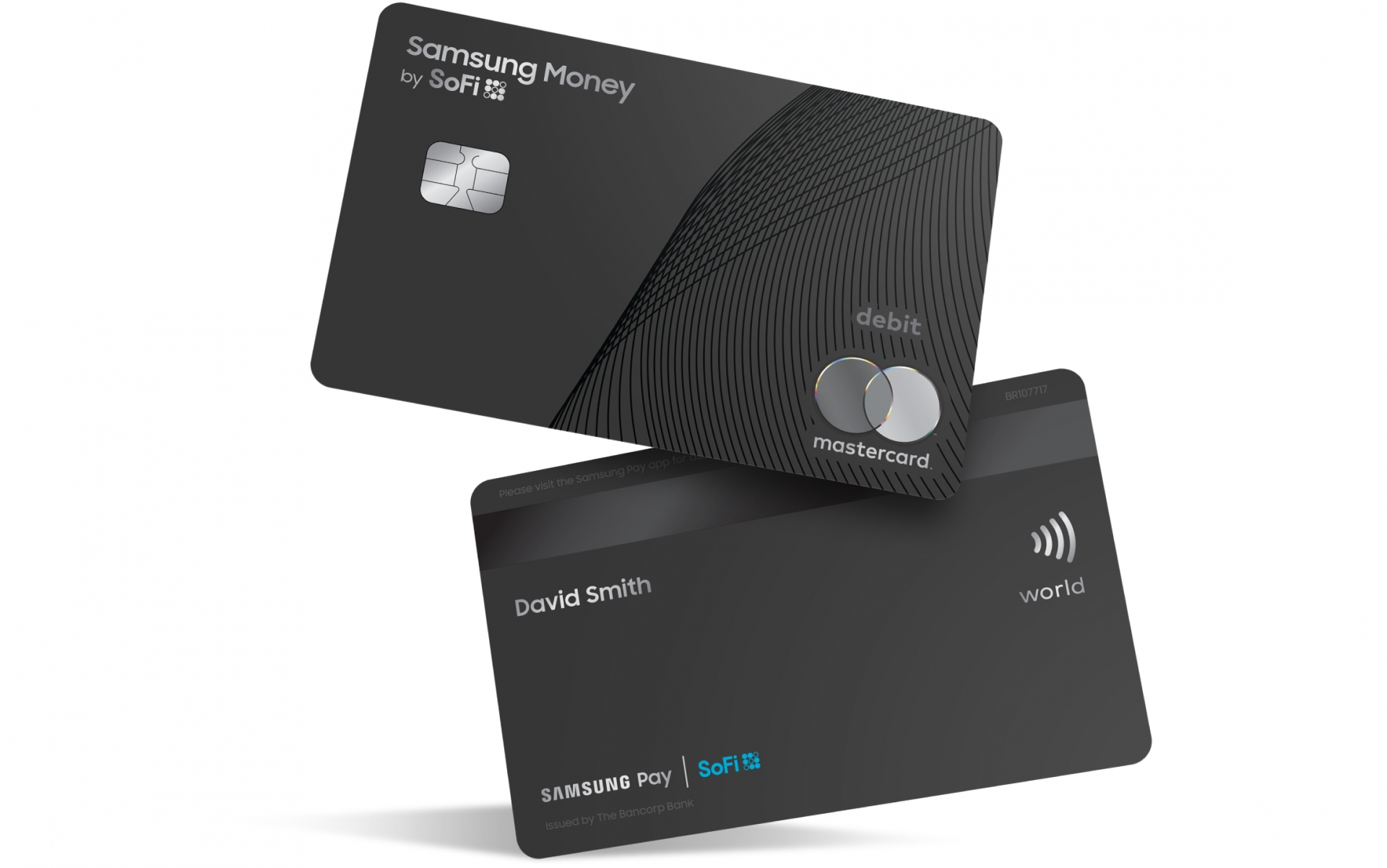 Samsung has introduced a new self-branded debit card called Samsung Money. Photo: Samsung Newsroom
Samsung has partnered with Mastercard and SoFi to provide consumers with a "new mobile-first money management experience". Called Samsung Money by SoFi, the project consists of a Mastercard debit card managed by the online personal finance company, SoFi.
Mashable reported that this service has no account fees while account holders can earn rewards for saving money and exclusive benefits through Samsung's mobile payment and digital wallet service, the Samsung Pay.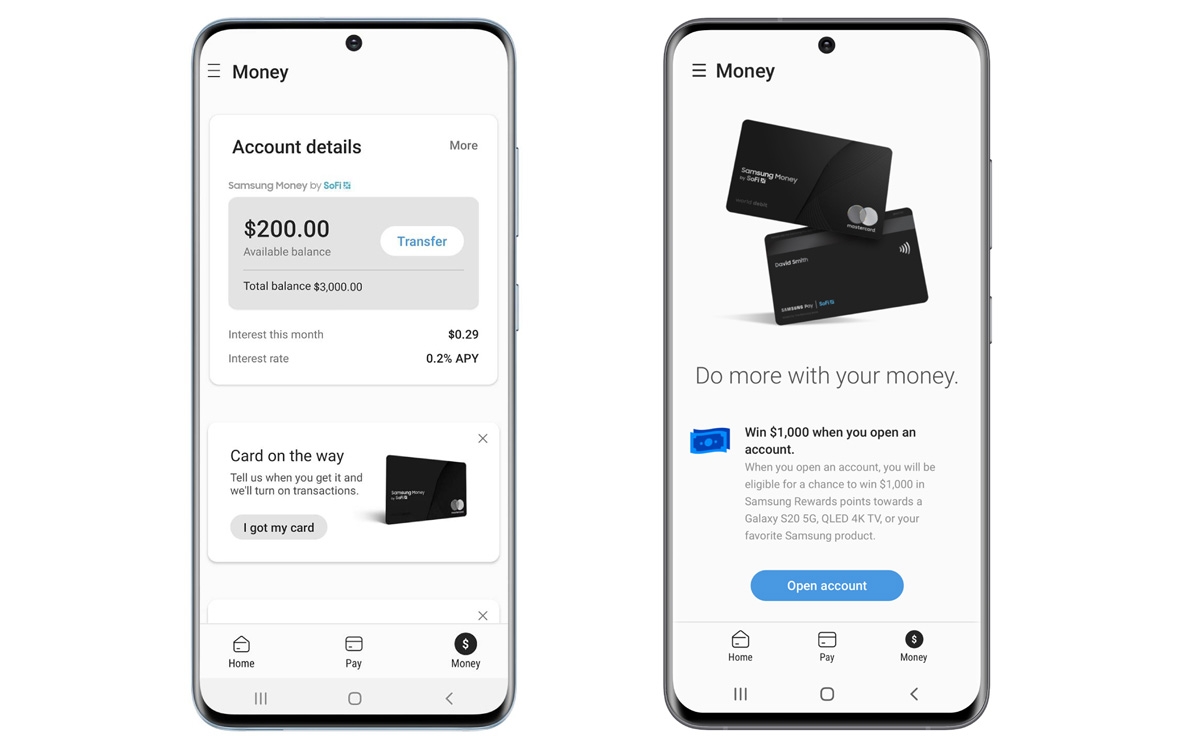 Users can earn rewards for saving money and exclusive benefits through Samsung Pay. Photo: Samsung Money
Explained in Samsung Newsroom recently, the company said that Samsung Money is a mobile-first money management experience that brings a cash management account and accompanying Mastercard debit card along with exclusive benefits to Samsung Pay. They added that the account is secure, rewards users with interest for their savings, and does not require any account fees.
Setting up an account is said to be seamless within Samsung Pay. The virtual card will appear almost immediately in Samsung Pay upon approval and the physical debit card can be activated with a tap on Samsung Pay. The physical debit card has no card number, expiration date, or CVV. This information can be accessed within the "Money" tab in the Samsung Pay app, which is protected by biometric or PIN authentication, explained Hardwarezone, a Singapore-based tech news.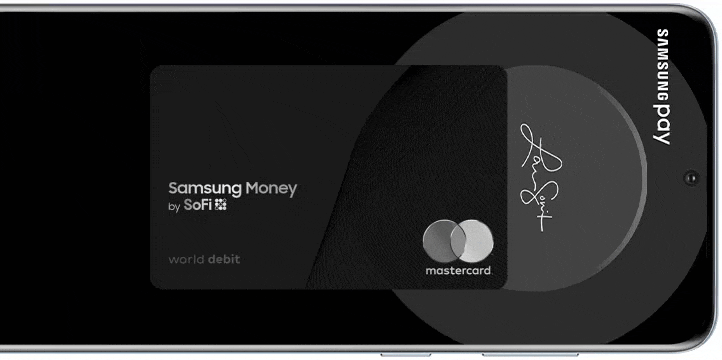 Setting up an account is said to be seamless within Samsung Pay. Photo: Samsung Money
"Samsung's goal is to make everyday life better by putting powerful tools in the hands of Galaxy users," said Sang Ahn, Vice President and GM of Samsung Pay, North America Service Business, Samsung Electronics. "Samsung Money by SoFi is our biggest move yet to help users do more with their money. Samsung Pay is already the most rewarding shopping and payment experience driven by numerous innovations over the years. Now, users can access mobile-first financial services and earn exclusive Samsung benefits. We're excited to help our users reach their financial dreams by allowing them to spend, save, and grow their money and access it easily and securely."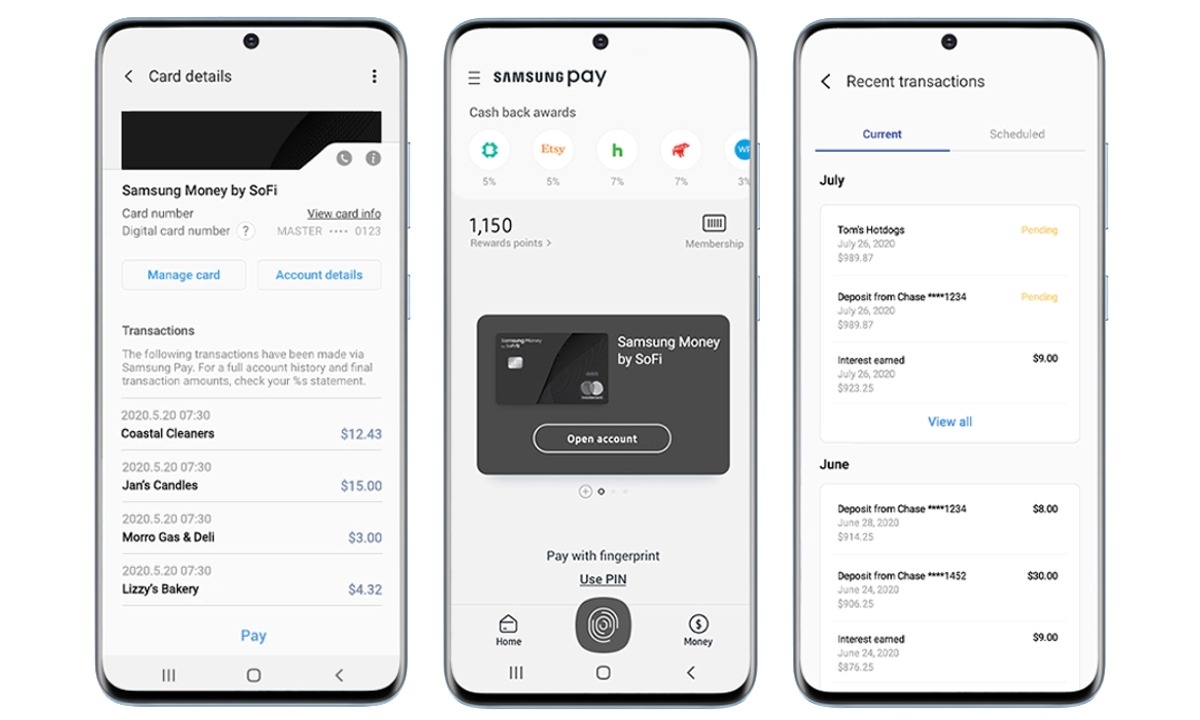 users will be able to manage their accounts from the Samsung Pay app. Photo: Samsung Money
Samsung also promises that Samsung Money accounts will be FDIC insured for up to $1.5 million (six times higher than the usual $250,000 guarantee of most debit cards). And through the SoFi partnership, Samsung Money customers will be able to use any of the 55,000 ATMs in the Allpoint ATM network without any charges, according to The Verge.
What makes Samsung Money different from other digital banking services is obviously that it will come bundled with millions of Samsung smartphones once it launches (and possibly added to existing Samsung smartphones via software updates).
"At SoFi, we're committed to helping people achieve financial independence both directly through the SoFi brand, as well as indirectly, through partnering with leading brands like Samsung to help the world get their money right," said Anthony Noto, CEO of SoFi, on the news.
Samsung Plans To Launch Debit Card. Video: Hardwarezone
According to Samsung, users will be able to manage their accounts from the Samsung Pay app. From there, they will be able to check their balance, review past statements, and refer to certain transactions. Security-wise, users can also report any suspicious activity happening on their account, pause or restart spending, change their pin code, and even freeze their card via the app.
"We are seeing a seismic shift across the world as consumers move to digital and expect safe and frictionless experiences," said Jorn Lambert, Executive Vice President, Digital Solutions, Mastercard. "Mastercard's digital-first solutions combined with Samsung Money by SoFi shows how our collective strengths and innovation can deliver this promise of safety, convenience and ubiquity.", he emphasized, cited AltFI, a UK finance, and fintech agency.
Samsung Money is slated to launch in the US sometime in the summer of 2020. The company did not specify if the debit card will be available globally at this time.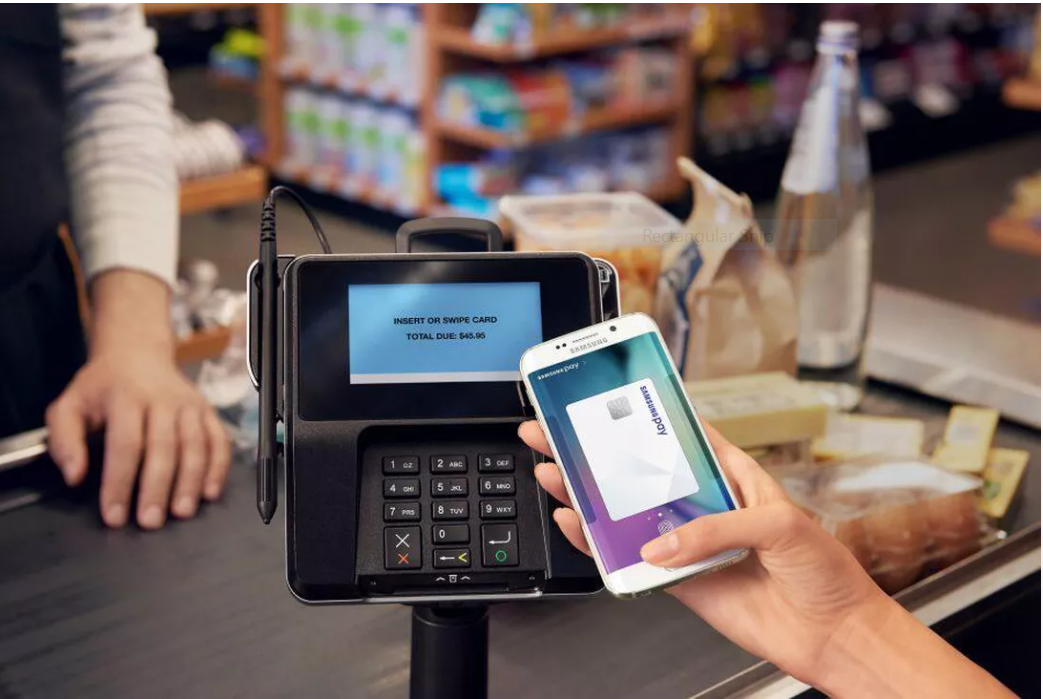 Samsung's first debit card for the US market will arrive this summer. Photo: Samsung
Samsung isn't the only tech company looking to expand into the world of finance: Apple, of course, has its full-fledged Apple Card credit card, Venmo has offered a debit card since 2018, and Uber offers branded credit and debit cards.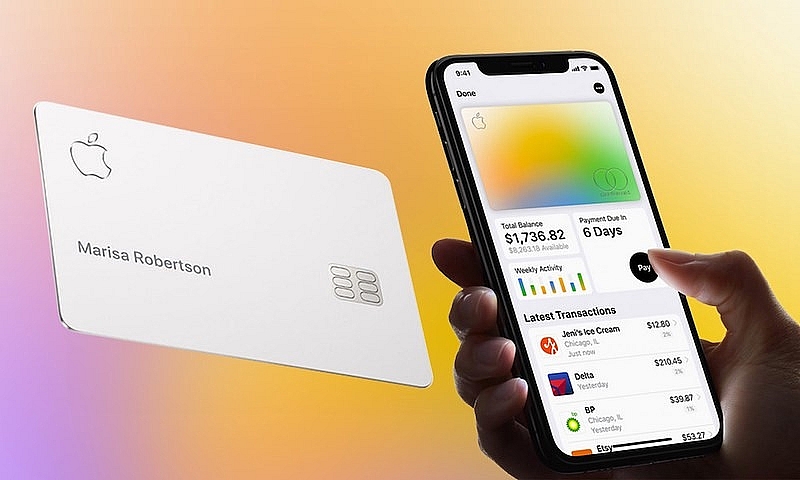 Apple Card credit card. Photo: Medium
Google is also rumored to be working on a similar debit card program that would tie into its Google Pay system for managing and tracking payments, much like Samsung's new program, according to The Verge.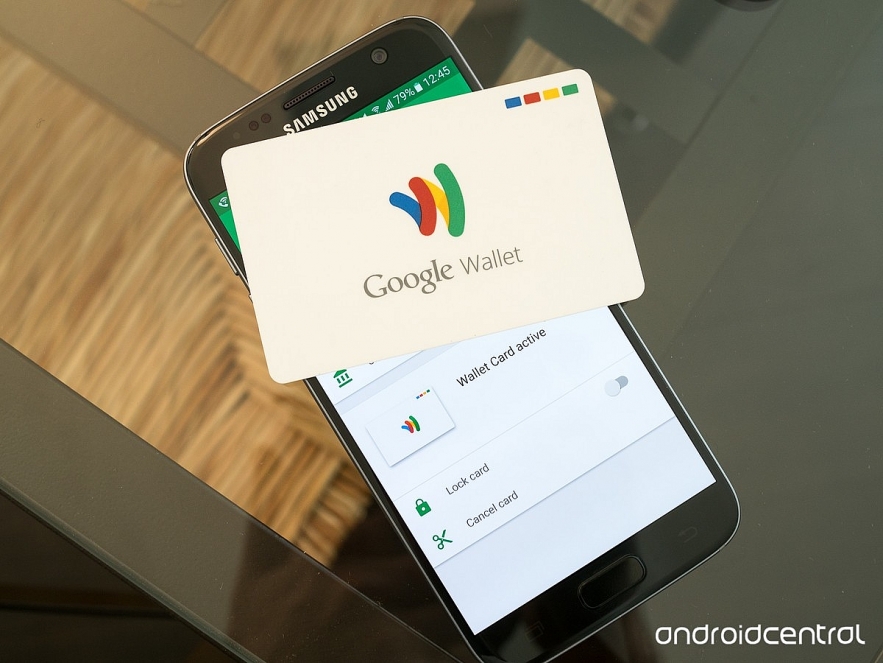 Google will join the race? Photo: Androidcentral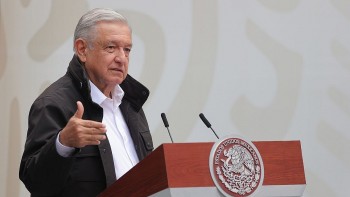 World
Leftist Andres Manuel Lopez Obrador has won the 2018 presidential election in Mexico in his third attempt at the presidency, according to exit polls and an official "quick count" of the votes.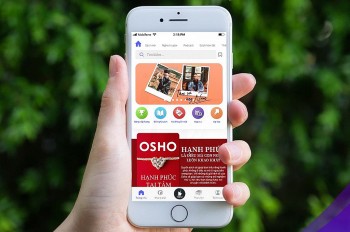 Make in Vietnam
Although the market is still new, audio book makers have a high growth rate. Currently, both Voiz FM and Fonos have a monthly revenue increase of six times compared to the first month of the year.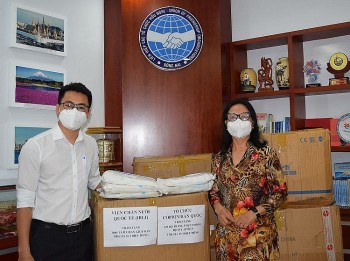 Friendship
Foreign organizations joined hands to prevent and control the Covid-19 in the southern province of Dong Nai.