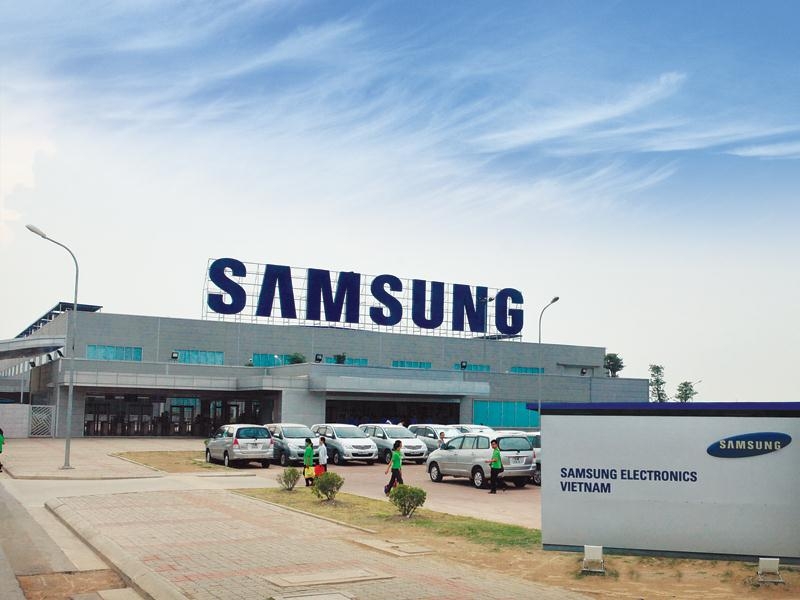 Samsung factory in Vietnam (Photo: Vnreview)
Authorities in northern Vietnam have ordered people working at a unit of Samsung Display in the country to be quarantined after a worker there tested positive for the new coronavirus.
A 25-year-old worker of the EQC-SI unit of the Samsung Display factory in Bac Ninh province tested positive on Sunday (Apr 12), according to a statement released on Monday by the anti-COVID-19 task force of neighbouring Bac Giang province.
Parent Samsung Electronics Co Ltd confirmed the case, but said Samsung Display's production lines in Vietnam had not been affected.
44 people at the unit had been quarantined, and that the factory and buses used to transport workers have been sprayed with disinfectant.
"On Sunday night, medical staff disinfected the entire workshop where the infected worker works as well as the buses to prevent the virus from spreading further," Nguyen Huong Giang, Chairwoman of the northern province said.
Since the beginning of the Covid-19 outbreak, Samsung Bac Ninh has designed bulkheads to prevent droplets between workers so the level of safety is higher, she added.
The Samsung's infected worker is being treated at the National Hospital of Tropical Diseases in Hanoi's Dong Anh District, according to VnExpress.
Samsung is the single-largest foreign investor in Vietnam, and it accounts for more than 25 percent of the company's exports. Apart from the OLED display plant, the South Korean firm has two smartphone factories in the country.
Samsung had to close its factories in various countries. The company's revenue fell due to the decreased smartphone demand as people are avoiding spending money on high-ticket items during the economic uncertainty, reported by Sammobile.
Candy Lee