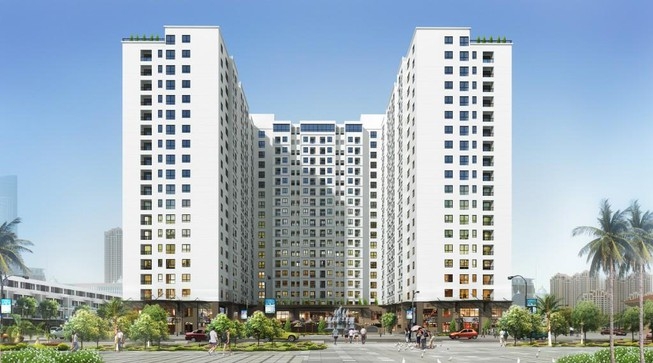 29,000 apartments were offered for sale (Photo: PLO)
At the Hanoi real estate market overview report in the first half of the year, Ms. Do Thu Hang, Director of Savills Hanoi Research and Consultancy Department, said that about 29,000 apartments were offered for sale, in which, the number of sold apartments were about 10,300 units, according to Accompany.
Ms. Hang said that the disease affected the number of transactions but the average primary selling price was stable on a quarterly basis and up 7% year on year, reaching USD 1,460/m2.
In the second half of 2020, about 24,200 units from four existing, and 18 future projects, will enter the market, with Grade B continuing to lead market share.
Of the 22 projects announced, 68% are under construction with 32% at the foundation level. Leading future suppliers are Tu Liem district with 45% of stock, Gia Lam with 32% and Hoang Mai with 9%, reported by VOV.
"Grade B remains the driver, however, all classes have suffered short term demand pressure. Large supply handed over in 2020 may see rental yields soften. With abundant infrastructure being completed, long term returns remain sound", said Hang.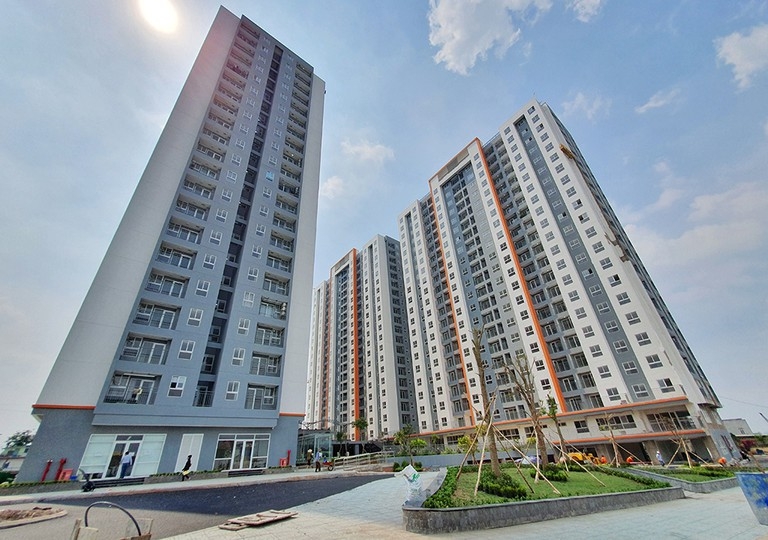 Vietnam's urbanization was 37% lower than Southeast Asia (Photo: Thanh nien)
However, urbanization, strong population growth and shrinking households all contribute to residential property demand, she said.
In 2020, Vietnam's urbanization was 37% lower than Southeast Asia (50%) and Asian peers (51%). Lagging urbanization implies strong future development potential.
Ms. Hang said that although the supply and inventory on the market are large, but overall, the price range has continued to increase over the past few years. Although affected by Covid-19, in the first 6 months, the upward trend in the real estate market has not been affected, informed Reatimes.
"The market is led by Grade B apartments. In the coming time, due to the convenience and the quality and utilities of the projects, the selling prices and rents remain stable. The buyers who have real needs will buy houses with the right investment value", said Ms. Hang.
The Savills report said that in the second quarter of this year, five new and the next phases of seven existing projects provided about 6,200 apartments, up 28% quarter on quarter but down 6% year-on-year.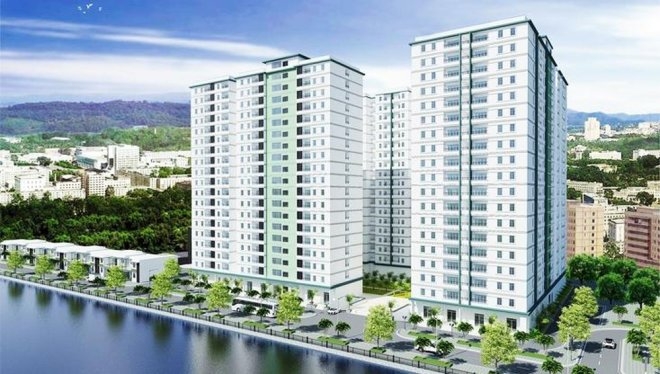 The market had about 10,300 sales (Photo: Vietnam Law)
Primary supply increased 5% quarter on quarter but decreased by 6% year on year to 29,200 units. Grade B accounted for 74% and remained the largest supplier.
Increased developer and buyer confidence accelerated new project launched and second-quarter performance. There were about 5,400 sales, up 11% quarter on quarter but down 43% year on year.
In the first six months of this year, the market had about 10,300 sales, down 47% year on year with a 30% absorption, down 17% year on year.
Seven planned launches have been postponed to the second half of this year. Sunshine Horizon launched limited stock pre-lockdown with an upgraded online approach. With foreign customers' lower demand and more cautious investors, Grade A and B launched each provided less than 100 units.
"The pandemic delayed new launches and slowed foreign investors. However, local demand remains steady, particularly for affordable units", said Nguyen Khanh Duy, Savills Residential Sales Director.
Candy Lee