Phu Quoc's real estate market snatches the spotlight as the island is progressing city
At the beginning of June, Phu Quoc's real estate market has continuously welcomed some significant spur as the urban real estate would be considered a "king" investment channel when the island is planned to become a city. 
Phu Quoc real estate witnessed a spur
Over the past two years, Phu Quoc's real estate market has experienced a strong purge as amateur investors retreated to give space for the ones with sustainable financial potential and long-term vision, those put all their trust in the development orientation of Phu Quoc. And the positive moves that the island has made recently show it's worth their trust.
Recently, Prime Minister Nguyen Xuan Phuc has agreed on visa exemption for foreigners entering Phu Quoc economic zone, which takes into effects from July 1 this year. In early June, Kien Giang Province has approved a plan on bidding investor for Phu Quoc non-tariff zone and the bid winner was IMEX Pan-Pacific Distribution Service Company Limited. The project is expected to be implemented on five years on 101 hectares with the total investment of VND 6,830 billion (US$296 million) and to serve as the largest non-tariff hub in Vietnam and among the top of its kinds in the region.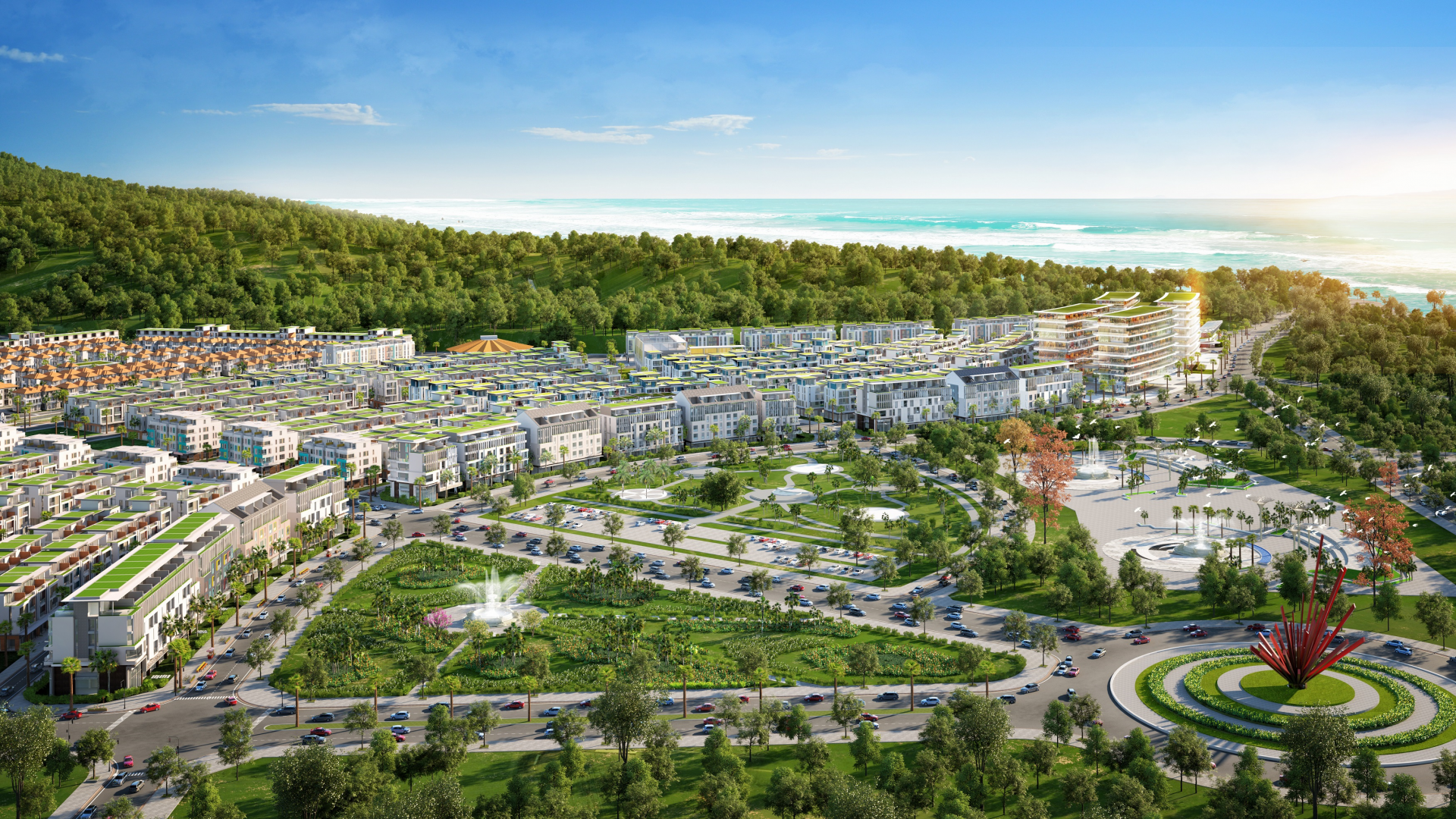 Photo: Meyhomes Capital Phu Quoc urban area in An Thoi Center.
That Kien Giang province is gathering public feedback on a draft scheme to convert the island district of Phu Quoc into a city is a significant move arousing investors. After 30 days since the referendum, the province will complete its dossiers and submit to central ministries and departments for approvals.
"Wind of change", investors show a keen interest in urban real estate in Phuc Quoc
According to the newly proposed scheme, Phu Quoc city has a natural area of 575.29 km2 and a population of 177,540 people. The city includes two wards namely Duong Dong, An Thoi, and six communes namely Ham Ninh, Duong To, Ganh Dau, Bai Thom, Cua Duong, and Cua Can. Of those, Duong Dong urban area (2,518,9ha in width) would be the center as well as the gateway for international exchanges to promote the development of the whole island. In 2030, Duong Dong ward is expected to be home to 240,000 people.
An Thoi urban area (covering an area of 1,022 ha) is oriented to become an international port, a technical hub, and a non-tariff logistics center, and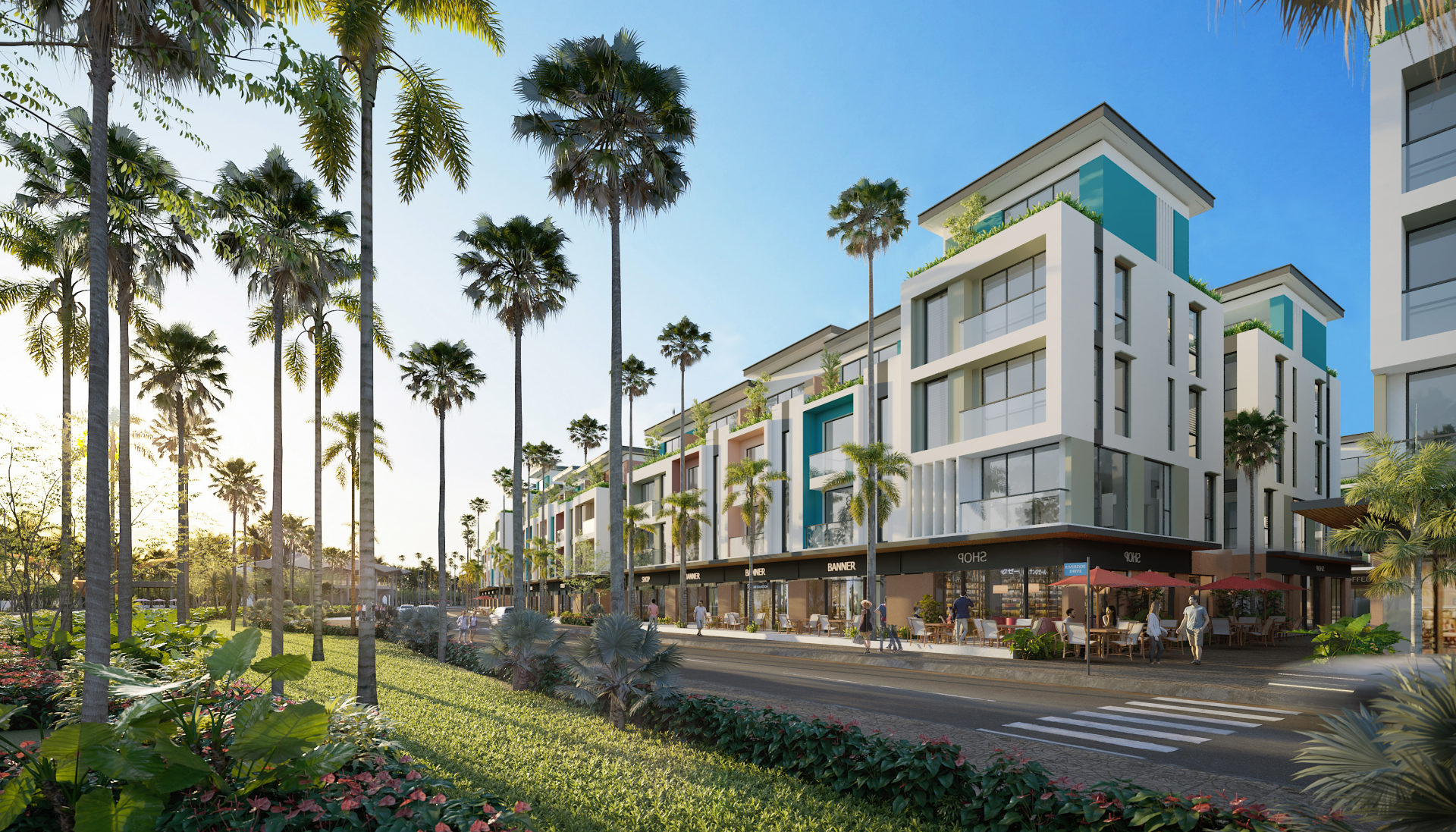 International Standard Meyhomes Capital Phu Quoc, a high-class living space for elite residents of Phu Quoc city in the near future.
trade, tourism, and light industry center attached to Phu Quoc traditional cultural and historical center. By 2030, An Thoi will accommodate over 70,000 citizens.
Notably, according to the plan, Phu Quoc City is ready to welcome tens of thousands of people migrating from the mainland to the island. In fact, in recent years, the population growth rate of Phu Quoc has always been over 18% (3 times higher than that of Hanoi), including a large number of high-quality personnel and foreign experts working in real estate projects or hotels and resorts on the island.
Under the new master plan, the first island city in Vietnam is oriented to develop and well-known to people as the hub of national and international high-class eco-tourism, resort and entertainment urban center; regional caliber financial center; an important hub for international and intra-regional transportation; specialized science and technology research center; national and regional conservation centers for forest and marine biodiversity; It has a special position on national security and defense.
In 2014, Phu Quoc was recognized as a level 2 municipality with its infrastructure being upgraded, including VND 5,800 billion (US$ 249,000) for traffic, VND 2,400 billion (US$ 103,000) for underground cable systems from the mainland to the island, more than VND 1,600 billion (US$ 68,600) for building international passenger ports and over VND 3,000 billion (US$ 129,000) to expand Phu Quoc airport ... An Thoi international seaport, Phu Quoc international passenger port and main roads are being completed meeting high standards. Phu Quoc currently has more than 300 projects of investors, with a commitment to investing in Phu Quoc reaching more than VND 370,000 billion, equivalent to US$ 16 billion.
As Phu Quoc is progressing to be an island city, urban real estate is expected to quickly become the focus of investment attraction. Unlike the previous times, when Phu Quoc was putting forward to become a new "resort paradise" of Asia, the capital streamed to resort real estate segment.
Especially, due to being urban land (with long-term red book certificates), this product line is completely superior to resort real estate, which marks a maximum ownership period of only 50-70 years.
With the current GRDP growth rate of over 38% per year (6 times higher than the national average of GDP), the growth rate of tourists and tourism revenue increasing by an average of 30% per year, demands for urban space in the very first island city in Vietnam is predicted to be increasingly essential.
Survey on Phu Quoc market shows that Meyhomes Capital Phu Quoc invested and developed by Tan A Dai Thanh Group - Meyland in An Thoi center is one of a few urban projects being introduced to the market. Therefore, the interest of investors for the project is quite large.
For more information of the project:
- Website: http://www.meyhomescapital.vn
- Fanpage: https://www.facebook.com/MeyhomesCapitalPQ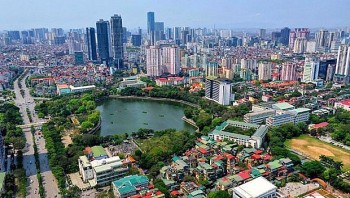 National
Vietnam News Today (Jan. 29): Quang Ninh: Cross-border trading with China resumed after Tet; Hanoi in the world's top three culinary destinations: Tripadvisor; Intertwined opportunities, challenges for Vietnam's economy in 2023; Supermarkets, traditonal markets gradually resume normal operations amid abundant supply.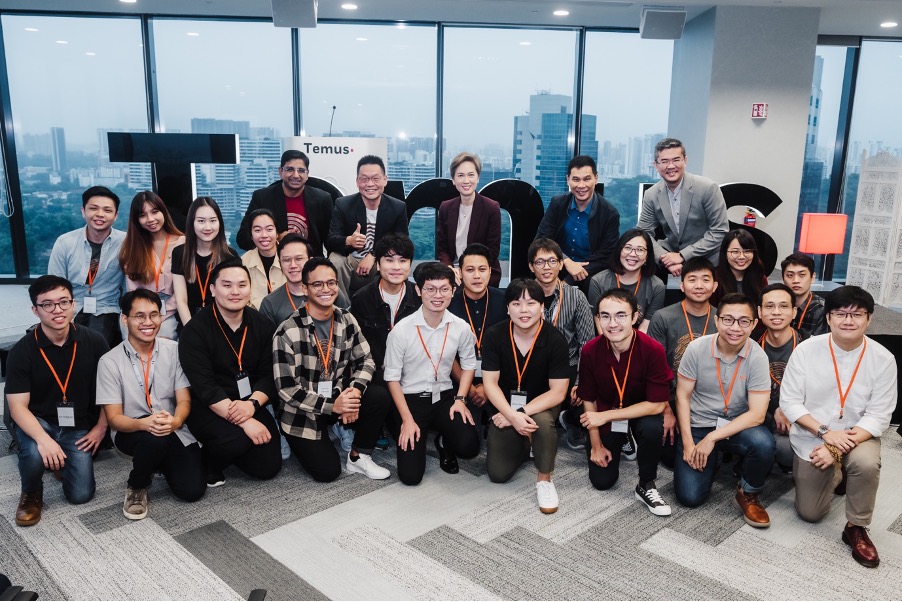 Economy
Singapore's Minister for Communications and Information Mrs Josephine Teo officiated the launch of Temus' Step IT Up programme, supported by Infocomm Media Development Authority's (IMDA) under Techskills Accelerator (TeSA) initiative, for public sector agencies and private companies to jointly 'place and train' people for tech roles in under five months.
January 26, 2023 | 14:00