Search for the best logo marking Vietnam-Indonesia 65 years of diplomatic ties
Winning design to serve as an official logo for all official events relating to this year's anniversary.
A logo design competition to celebrate the 65th anniversary of diplomatic ties between Vietnam and Indonesia (December 30) was officially launched on June 30.
According to the information released by the Embassy of Indonesia in Vietnam and the Embassy of Vietnam in Indonesia, the deadline to receive submissions starts from July 1 and ends at 24.00 on July 31. Right after the deadline for receiving submissions, the Organizing Committee will judge and announce the winning logos before August 5.
The logos should reflect the 65-year journey the two countries have shared as well as Indonesia and Vietnam's strategic partnership and cooperation. Logos should express creative, sophisticated, solemn and modern design styles with clear, harmonious colors and shapes, which are highly aesthetic, typical of Vietnam and Indonesia.
The final winning logo will be used by the Embassy of Vietnam in Indonesia and Indonesian Missions in Vietnam as the official brand identity for the celebration of 65 years of diplomatic relations between Indonesia and Vietnam and in all official events in 2020.
Prizes include one first prize worth USD 500 and four consolation prizes worth USD 100 each.
All Vietnamese and Indonesian citizens of all ages are able to join the competition with up to 3 logo designs.
The entries must in the file format .jpeg, weighs at least 3 MB and maximum 5 MB. Participants could send their works to [email protected] (for participants in Indonesia) and [email protected] (for participants in Vietnam).
For more information, please contact two email addresses dedicated to the competition. The title for email submission should be: "VN-RI&RI-VN Logo Competition".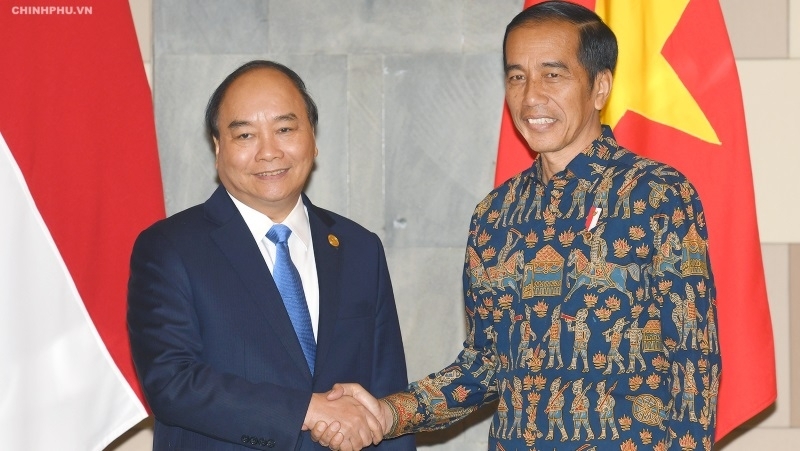 Prime Minister Nguyen Xuan Phuc and Indonesian President Joko Widodo in 2018. (Photo: VGP)
Vietnam and Indonesia set up diplomatic relations on December 30, 1955, but the year 1990 marked the start of a new period in bilateral ties with the historic visit of President Suharto to Vietnam in November that year.
New milestones in bilateral ties included the signing of the "Framework of Friendly and Comprehensive Partnership Entering the 21st Century" and the Agreement on the Delimitation of Continental Shelf in June 2003 during President Megawati Soekarno's visit and the official establishment of their strategic partnership during the then President Truong Tan Sang's state visit to Indonesia in 2013.
Particularly, the visit to Indonesia by Party General Secretary Nguyen Phu Trong, the first by a General Secretary of the Communist Party of Vietnam to Indonesia, in August 2017 opened a new chapter in bilateral relations.
According to Vietnamese Ambassador to Indonesia Pham Vinh Quang, in terms of political and diplomatic relations, the two sides have maintained high-level visits, including those made by Vice President Dang Thi Ngoc Thinh, Deputy Prime Minister and Foreign Minister Pham Binh Minh, and many Indonesia leaders.
In 2019 alone, the two countries organized 27 military exchanges and held activities to mark the 60th anniversary of President Ho Chi Minh's visit to Indonesia and President Sukarno's trip to Vietnam.
Ambassador Quang also said that Vietnam and Indonesia have worked to boost economic, trade and investment relations, with two-way trade rising from USD 8.4 billion in 2018 to USD 9.1 billion in 2019. Two countries aim to achieve the target of USD 10 billion in import-export revenue in 2020./.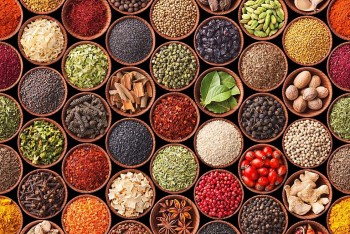 Vietnamese Herbal Tea
Antioxidants have been known since the 1990s and have been useful in fighting cancer, atherosclerosis, and many other chronic diseases.