500 Vietnamese-manufactured COVID-19 test kits arrived in Indonesia
500 "Made-in-Vietnam" COVID-19 test kits donated to Indonesia have been arrived in Jakarta on April 5 to help the country early detect the virus and contain the coronavirus pandemic.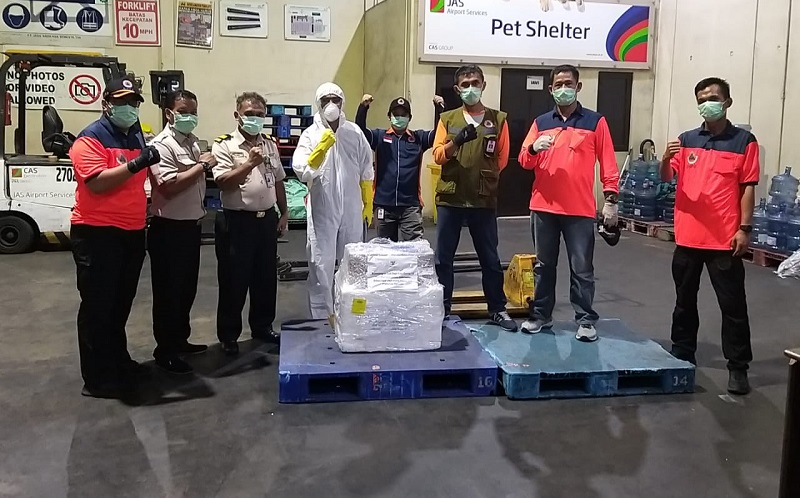 500 "Made-in-Vietnam" COVID-19 test kits donated to Indonesia have been arrived in Jakarta on April 5. Source: Indonesian Embassy in Vietnam
The kit, named Light Power IVASARS-CoV-2 1stRT-rPCR (VA.A02-055H), which uses the WHO-approved RT-PCR (Reverse Transcription Polymerase Chain Reaction) lab technique, is manufactured by the Viet A Corporation. It can be used immediately without any other assistance to increase the accuracy.
Representatives of the National Disaster Management Agency (BNPB) and the Soekarno-Hatta Port Health Authority assisted in receiving the test kits at the Soekarno-Hatta Airport Cargo Terminal.
Upon arriving, they were taken directly to the Port Health Office at Soekarno-Hatta Airport.
The devices had been delivered to Professor-Dr. Sri Oemijati of the Laboratory for Infectious Disease Research in Jakarta, Indonesian Ambassador to Vietnam Ibnu Hadi confirmed on April 7.
The ambassador noted that this is was the result of coordination and cooperation between the Indonesian Embassy in Hanoi, Vietnamese Embassy in Jakarta and Vietnam's Ministry of Science and Technology.
These donations are intended to assist the Government of Indonesia in its effort to control pandemics and expand detection of COVID-19 in Indonesia given the increasingly complex development of the SARS-CoV-2 infection, including in Southeast Asia.
These are the same realtime RT-PCR testing kits that were developed by the People's Army of Vietnam at the Medical Research Institute, Military Medical Academy. The total real-time RT-PCR process time is about 60 minutes, and 1 sample 1 test only hence improving efficiency in the test protocol.
Indonesia is one of the Southeast Asian countries most affected by the coronavirus pandemic, with nearly 2,500 confirmed infections, including 209 fatalities as of April 7./.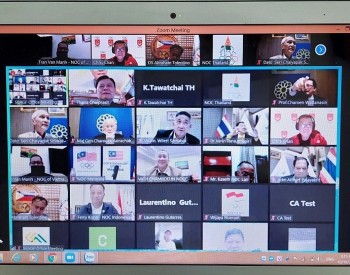 National
Vietnam News Today (October 19): Vietnam records 3,159 new local Covid cases; Vietnam ratifies ASEAN Trade in Services Agreement; SEA Games 31 likely to be held in Vietnam in May 2022; Goethe-Institut's science film festival goes virtual from October 18.
Friendship
PeaceTrees continued UXO-clearing efforts in the central province of Quang Tri in spite of severe storm warnings.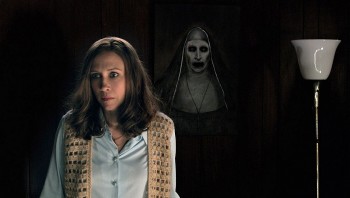 Handbook
Halloween is coming, and nothing is better than some good and spooky horror films. Here is a list of carefully selected 20 horror movies on Netflix that you can stream right now.