Secret to Replenishing Energy & Creativity
The human brain uses more energy than any other part of the body and so it needs constant replenishment.
Creative work attracts a growing young workforce nowadays which is both an opportunity and a challenge, due to the pressures of these industries. The solution to supplement energy, and stimulate creativity is something that needs to be prepared.
According to statistics of the Center of Forecasting Manpower Needs and Labor Market Information, each year Vietnam needs more than 1,000,000 creative workers, but currently only meets about 40% of the demand. Jobs related to creativity not only help young workers satisfy their passions but also ensure wide career development opportunities and high incomes.
It is easy to see that occupations that were once in demand such as accountants, auditors, and tellers are gradually giving way to emerging names such as programmers, marketing, content creators, among others. This is a requirement for creative thinking in addition to professional skills.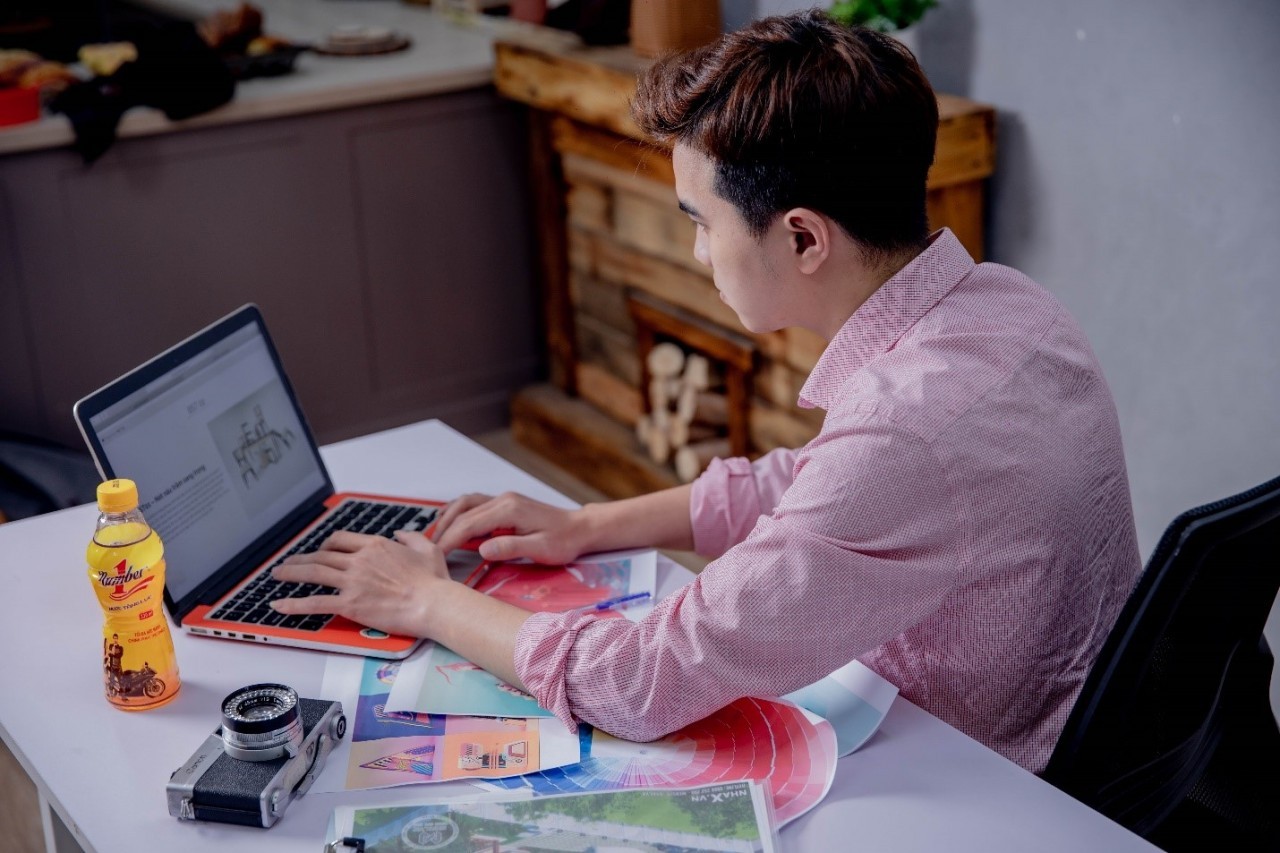 Creative work attracts a large number of young workers with career development opportunities.
In the era of modern technology boom like today, when many human activities can be replaced by machines, artificial intelligence or intelligent algorithms, creativity is the key. It can be seen that the only, irreplaceable difference between machines and humans is creativity with the ability to create new values ​​in terms of material and spiritual, beyond the usual standard frameworks.
However, it is an undeniable fact that the competitiveness of work related to creativity is extremely large. The problem for an employee when pursuing these professions is to always keep up with trends, constantly innovate, find and develop creative ideas in each product to attract customers, contribute for business development.
Although they also have 8-hour working hours similar to other office jobs, the reality is that most people who do creative work are not limited in terms of time. They have to constantly search for ideas, keep their minds active and work even at home, even on holidays. Therefore, creative workers will need to rise to the challenge and come up with creative solutions when put under extreme pressure.
To overcome that pressure, energy and alertness are two extremely important factors. Sobriety is a mandatory condition for creative people to focus on researching and finding new ideas for their products. Energy is an essential element, ensuring the body is always in a positive state, ready to implement successful ideas and work effectively. Only when these two factors are fully met, can they produce quality creative products, reducing the pressure on both the volume and the amount of time they need to handle their work.
Depending on the nature of the job, each individual pursuing creative work will have different solutions to maintain both energy and alertness at the same time. One of the popular solutions is using a convenient energy drink with Number 1 energy drink.
It is no coincidence that this energy drink is chosen by many people from mental workers to manual workers, as an effective work support solution. Delicious taste with ingredients to help replenish energy, maintain alertness, bring a feeling of refreshment and boost work spirit and creativity.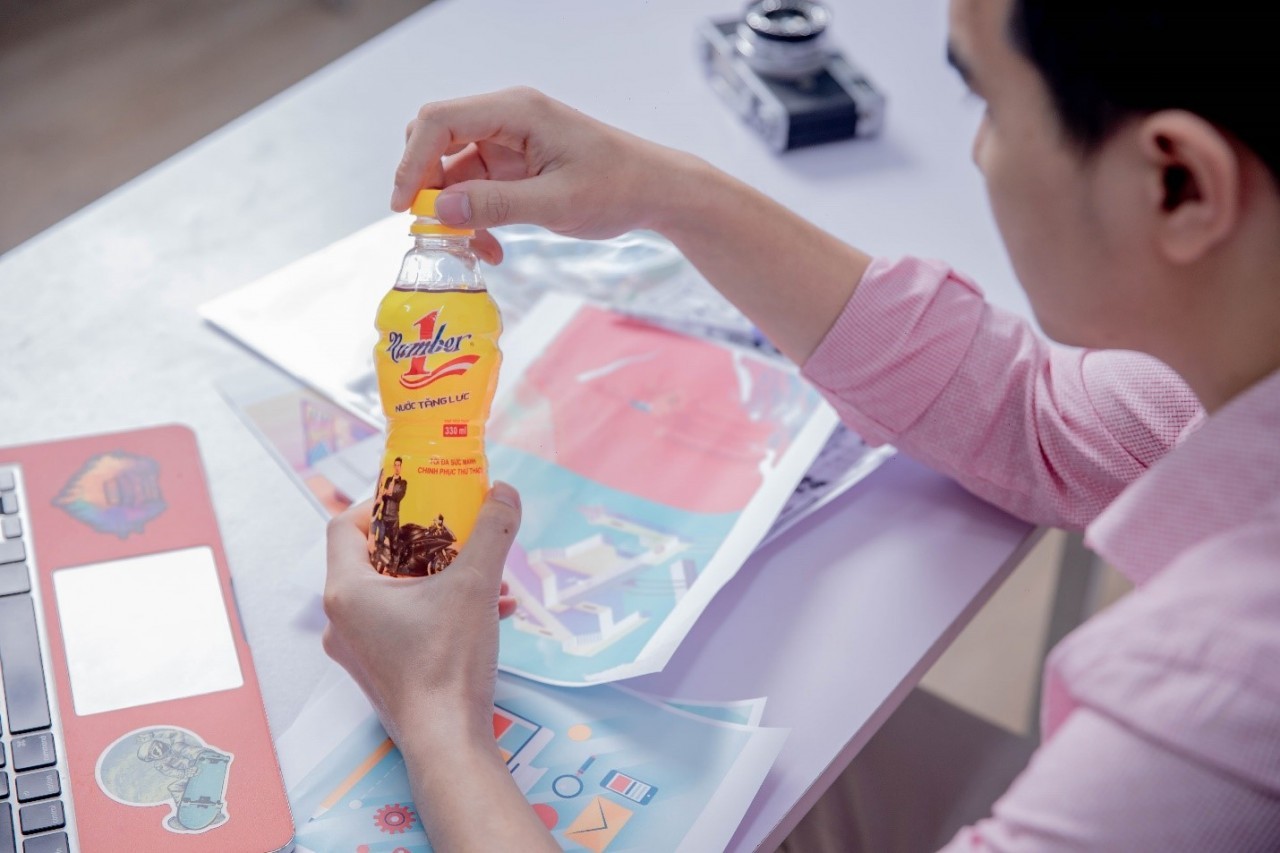 Number 1 Energy Drink is chosen by many people to replenish energy, maintain motivation, and foster creativity.
Launched in 2001, up to now, Number 1 Energy Drink has maintained its position in the most popular energy drink segment. The product is invested by Tan Hiep Phat Group, applying modern Aseptic cold production technology from Germany with the criterion of colorless and preservative-free. This is also one of the three outstanding products of Tan Hiep Phat Group for seven consecutive years to achieve the National Brand - a title recognized and honored by the Government, business community, and consumers based on the values ​​of "quality - innovation, creativity - pioneering capacity."
According to an in-depth survey of Anphabe recently published, the data recorded that the stress situation in working people is quite serious and increasing. Specifically, up to 42% of working people are in a state of fatigue and boredom with stress frequency ranging from frequent to very frequent.
Personnel working in creative work will face high working frequency and tremendous work pressure. However, this is also an opportunity for the young generation of workers to step out of their comfort zone and assert their own values with their own strengths. Solutions to support energy replenishment and maintain alertness like Number 1 Energy Drink are essential to help them become more confident, ready to conquer any challenge and become the best version of themselves at work. yourself have chosen.