Seoul Mayor's body found on a hill after report of sexual harassment
Seoul police found the body of city Mayor Park Won Soon in hills on July 10 after he was informed for 4 to 5 hours away from home after leaving a "will-like" message to the daughter. His death came amidst reports saying he faced criminal complaints of sexual harassment. 
Seoul City Mayor Park Won-soon was found dead on Friday, South Korea's Yonhap news agency reported, after his daughter reported him missing a day earlier.
After a search involving hundreds of officers, Park's body was found at Mt Bugak in northern Seoul at around midnight, near where his phone signal had last been detected, the Seoul Metropolitan Police Agency said.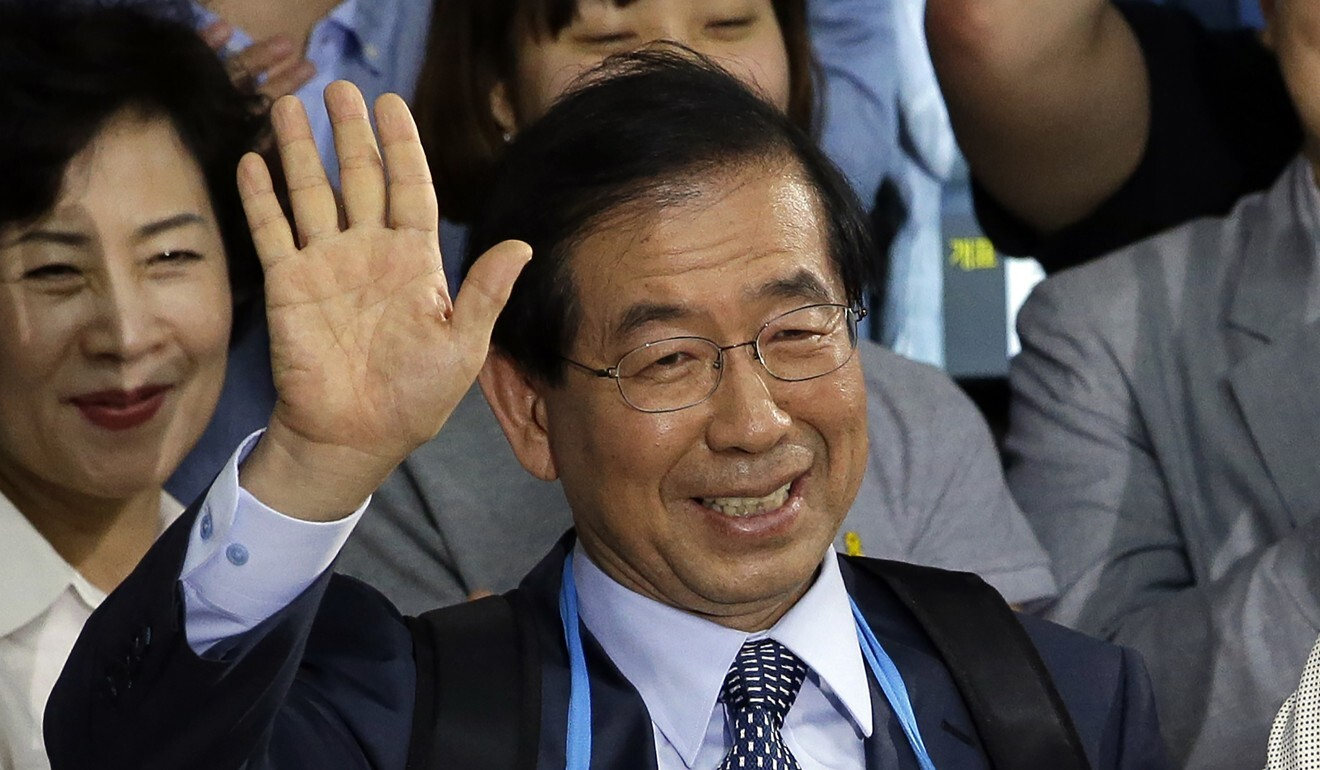 Seoul Mayor Park Won Soon.
It did not give a cause of death. There was no sign of foul play although a detailed investigation would be needed, police official Choi Ik-soo told reporters at a televised briefing at the scene.
Park's daughter called police on Thursday afternoon and said her father left a "will-like" message before leaving their home four to five hours earlier. She did not explain the contents of the message, according to one of the officers at the Seoul Metropolitan Police Agency who is responsible for Park's search operation.
The daughter said she decided to call the police because she could not reach her father on the phone, the officer said.
About 150 officers, a drone, and a police dog were mobilized for Park's search, according to police.
According to SCMP, Kim Ji-hyeong, an official from the Seoul Metropolitan Government, confirmed that Park did not show up for work on Thursday for unspecified reasons and had cancelled all events on his schedule, including a meeting with a presidential official at his Seoul City Hall office.
According to media reports, Park disappeared after his former secretary reportedly filed a criminal complaint against the mayor, accusing him of sexually harassing her repeatedly since she started working under him in 2017.
The woman, accompanied by her lawyer, filed the complaint with the Seoul Metropolitan Police Agency on Wednesday. The complaint stated that Park had repeatedly touched the woman and sent her his pictures through a mobile messenger app, SBS TV reported.
Police official Choi said an investigation was under way after a criminal complaint had been lodged against Park, without elaborating.
A prominent human rights
New York Times reported , hundreds of Mr. Park's supporters — some tearfully shouting "We love you, Park Won-soon!" — gathered on Friday in front of Seoul National University Hospital, where his body had been taken for an autopsy.
Mr. Park, who was serving his third term as mayor of Seoul, a city of 10 million, had often been cited as a possible successor to President Moon Jae-in, whose single five-year term is set to expire in 2022. Mr. Park's mayoral term had been scheduled to end in 2022.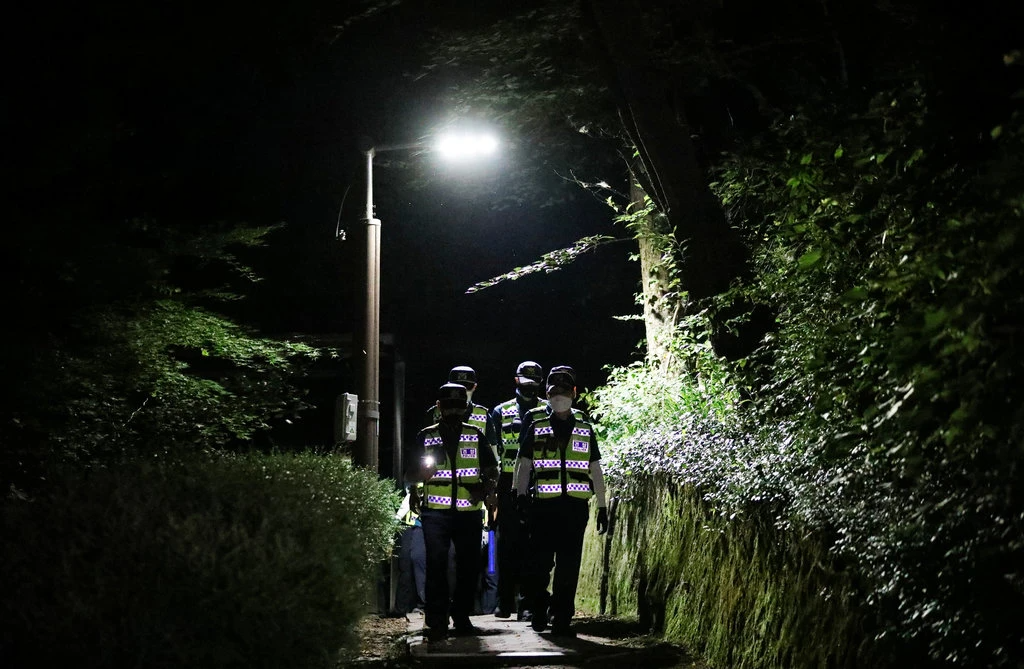 Police officers near the scene where the body of Mr. Park was found during a search operation in Seoul.Credit...Kim Hong-Ji/Reuters
Before becoming mayor, Mr. Park was a prominent human rights attorney who founded the country's most influential civil rights group. As a lawyer, he won several major cases, including South Korea's first sexual harassment case. He also campaigned for the rights of so-called comfort women, Korean sex slaves who were lured or forced to work in brothels for the Japanese Army during World War II.
During 1980s, Mr. Park helped win the conviction of a police officer who molested a female student activist during an interrogation. In the 1990s, he helped win damages for a teaching assistant at Seoul National University who accused her professor of refusing to rehire her after she protested unwanted sexual advances. It was the first sexual harassment case in South Korean history.
In recent years, the #MeToo movement has rippled across South Korea, leading to a series of high-profile cases. Women have come forward with accusations of sexual abuse against an array of prominent men, including theater directors, politicians, professors, religious leaders and a former coach for the national speedskating team. Many of the accused have apologized and resigned from their positions. Several have faced criminal charges.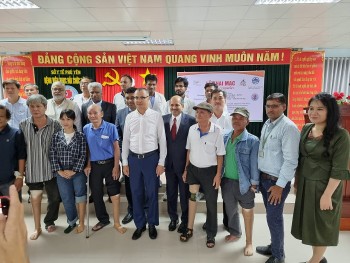 Friendship
This is the 5th time the Jaipur Foot Artificial Limb Fitment Camp has been held in Vietnam since 2018 by the Indian Ministry of Foreign Affairs, Indian agencies and organizations.